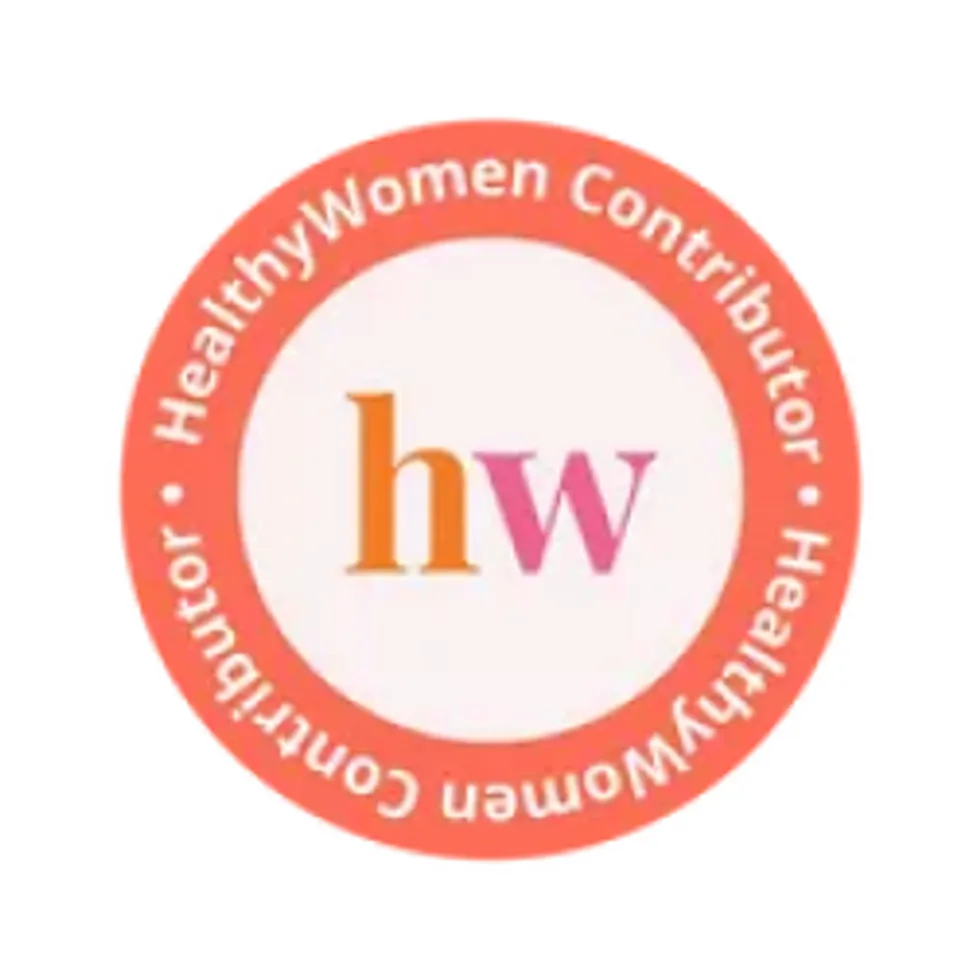 Barbara Dehn, RN, MS, NP, FAANP, NCMP
Practicing Nurse Practitioner
Author
San Francisco, CA
Barbara Dehn RN, MS, NP is a practicing Nurse Practitioner and a television health expert, who's known as Nurse Barb. She is passionate about health education, whether it's 1 on 1 with a patient, in a lecture hall at Stanford or with millions of people watching on television. Her warm and engaging personality puts everyone at ease as they learn more about health.
Nurse Barb is the award winning author of the Personal Guides to Health used by over 5 million women in the US, with titles ranging from fertility and pregnancy to menopause and breastfeeding. Active in Social Media, she contributes content to HealthyWomen, Huffington Post, NurseBarb, KevinMD and The Patch and amplifies her reach with an active and engaged Facebook following and 34,000 Twitter followers.
She is the author of The Hot Guide to a Cool Sexy Menopause, Nurse Barb's Guide to Breastfeeding and Nurse Barb's Guide to Pregnancy.
Barb earned a masters degree from UCSF and a BS from Boston College. She is certified by the North American Menopause Society and is a Fellow in the American Association of Nurse Practitioners. Over the last 2 years, she has been an active participant in Global Health Initiatives at FAME Hospital in Karatu, Tanzania. Barb lives in the San Francisco Bay area.
Full Bio
Watch the video of HealthyWomen CEO Beth Battaglino, RN and certified sex therapist Emily Jamea, Ph.D., discussing sexual health on a recent Instagram Live.
In spite of the fact that menopause is a nearly universal experience, women have been silent for too long about the biological changes that occur during their midlife transition and menopausal years. On top of other symptoms, these changes can make sex either unpleasant and painful or of little interest in the first place. Too often, women just assume that their sex lives have gone the way of their periods — quietly into the ether.

But it doesn't have to be this way.
If this sounds familiar, then it's important that you hear this: You are not alone, don't give up. What you're experiencing is very common, and effective treatments definitely exist.
I've been a nurse practitioner for more than 30 years, caring for women through infertility, pregnancy, breastfeeding, perimenopause and menopause. I know how important it is to listen intently and create a safe space for women to talk about their health.
It's biology
As women move into their 40s and 50s and start entering perimenopause and then menopause, biological changes — especially decreased hormone levels — can cause hot flashes, night sweats, fragmented sleep, changing energy levels and decreased libido. Often women also start to experience a few changes with sex, from less natural lubrication to pain. None of this is particularly fun. But it's all due to changes in our bodies. I like to remind my patients: It's not you, it's not your partner — it's biology!
Many women are surprised to learn that we have a treasure trove of estrogen receptors in and around our vulvas and vaginas. As we get older and our estrogen levels decline with menopause, many things change. The estrogen receptors get really thirsty, that delicate vulvar and vaginal tissue gets thinner. The vagina gets smaller and narrower, and there's even less lubrication. I call these changes "puberty in reverse."
Overall, this condition — the thinning, drying and loss of elasticity in the tissues of the vulva and the lining of the vagina — is known by several names, including vulvovaginal atrophy and genitourinary syndrome of menopause or GSM. Regular sexual activity, whether with a partner, a toy or solo, promotes blood flow to the pelvis and helps keep the vaginal tissue healthy.
However, it can be somewhat challenging to engage in sexual activity if the tissue is dry and doesn't stretch or there's pain and irritation. We also see that, without enough estrogen, the length of the vagina becomes shorter and the opening much narrower.
Pain with sex
All of this is a setup that leads to pain with sex and often results in women being understandably hesitant to be intimate. It's an unwelcome and all too common cycle. And, as if that's not enough, women undergoing menopause may also experience other changes in their bodies — such as in their breasts, skin, hair, muscle tone and weight — that can impact self-esteem, and the willingness to be intimate becomes more challenging. But the answer is not to throw in the towel, give up and wave goodbye to your sexual life. No! Far from it.
Don't give up
If you're interested in maintaining or regaining your sexy self, then the first step is to educate yourself. In 2019, HealthyWomen partnered with WebMD on a survey to learn about women's attitudes toward their health and how they make healthcare decisions. The survey, Aging Smart, Aging Well, revealed that, while most women embraced the concept of healthy aging and proactively discussed health concerns with their healthcare providers (HCPs), nearly half said they didn't talk proactively to their HCPs about health concerns.
So, you can start by tapping into great resources online where it's easy to find answers, as well as practitioners who specialize in treating women in menopause. There are many options for appropriate treatments that you can discuss with your HCP. If you're not comfortable doing that with your current provider, it's important to find someone else. Consider finding a provider who is certified by the North American Menopause Society.
Here's an easy fix. Maintaining an active sex life during and after menopause helps the vaginal tissues remain thick, moist, long and wide, which in turn means sex can remain fun, satisfying and sensational. Win-win!
Remedies aplenty
If you're already at the point where you're struggling, then you may need to turn to other remedies. Luckily, there are many to choose from. Some options include prescription hormonal and nonhormonal treatments, as well as over-the-counter ones. Sex therapy and counseling, yoga, vibrators, vaginal dilators, pelvic floor physical therapy and medications specifically designed to treat pain or arousal problems are all available.
For breast cancer survivors or others who do not want to use vaginal hormonal treatments for vaginal dryness, I recommend using vaginal re-moisturizers regularly, at least two times each week. Pro tip: These are different than lubricants, which make things slippery for sex. Re-moisturizers are used routinely to keep the tissue moist all the time. Look for re-moisturizers that have hyaluronic acid in them — a water or moisture magnet. While these are a particularly good first step for women who need to avoid hormone-based remedies, there are many other women who benefit from keeping their vaginal tissue moist. We moisturize our faces. We can moisturize our vaginas.
Hormonal therapies are also an option. They include different doses of estrogen in the form of creams, pills, patches and more that can be used to treat hot flashes and night sweats.
There are also localized vaginal hormonal treatments that help restore vaginal health and help the skin lubricate and stretch and become fluffier and more elastic. This allows women to continue to experience sexual pleasure, whether they are partnered or not. It may even make everyday activities like wiping with toilet paper more comfortable. And safety studies have shown that vaginal hormonal treatments do not increase the risk of breast cancer.
Calendar sex
Surprisingly, scheduling sex with a partner helps everyone prepare. I had a patient tell me that making a date with her partner helped increase her anticipation. She planned to shut off the laptop and set aside time for her relationship. Her partner was also happy because there was less guesswork, would she be in the mood or make an excuse?
Simple approaches like exercising regularly improve the feel-good hormones in our bodies and make us more receptive to the idea of sex. Wearing sexy underwear all day in anticipation, buying lingerie and modeling it, lighting candles, playing music and creating mood lighting — all the things we see in romantic movies — they all work.
So, too, does remembering that our partners are interested in being invited back to the party. They don't care about the decorations or that you need to drop 10 pounds — they want to be intimate. We all have our areas of self-doubt and self-consciousness. That's totally understandable. We are always our own worst critics, but don't forgo sex because of negative comparisons. Be as kind to yourself as you are to others and focus on what you do like.
Most of all, don't give up. Answers to your questions, solutions to your struggles and people to help you are all available — more readily than you think.
Barb Dehn is a practicing women's health nurse practitioner, award-winning author, and nationally recognized health expert. She is a member of HealthyWomen's Women's Health Advisory Council.