Tweet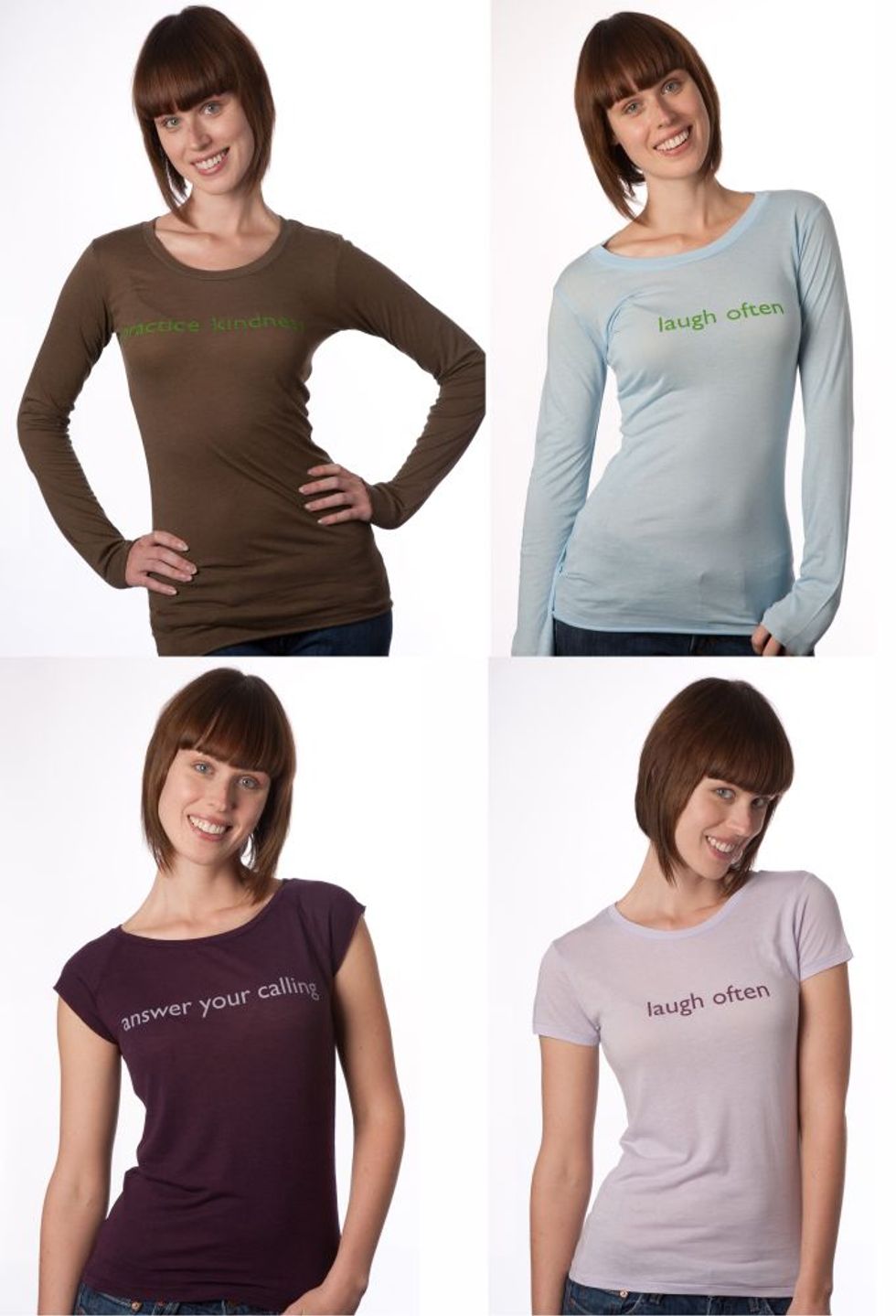 by Elyse Jankowski, HealthyWomen Program Coordinator
---
Last weekend, I had the privilege of modeling the new Fall t-shirt line for Tees For Change, an inspirational apparel company dedicated to spreading positivity, making a difference and giving back. I fell in love with the empowering messages on each shirt – Practice Gratitude, Choose Happiness, Answer Your Calling and more. Can something as simple as wearing a t-shirt encourage wellness? I hope so!
To celebrate taking care of you (and inspiring those around you), HealthyWomen is giving away 4 Tees For Change shirts in November – one each week on Free Tee Tuesday! To enter, simply "Like" our Facebook page!
View the full catalog at TeesForChange.com. All tees are fair trade and made under sweatshop-free conditions from 100% organic cotton or a blend of 70% bamboo/30% organic cotton. Tees For Change has partnered with Trees for the Future to plant a tree for every tee you purchase - over 10,000 trees have been planted since Tees For Change was founded in Spring 2007.
HealthyWomen is thrilled to offer this giveaway that promotes taking care of you and our Earth! "Like" our Facebook page to enter and share your favorite wellness practices on our wall.