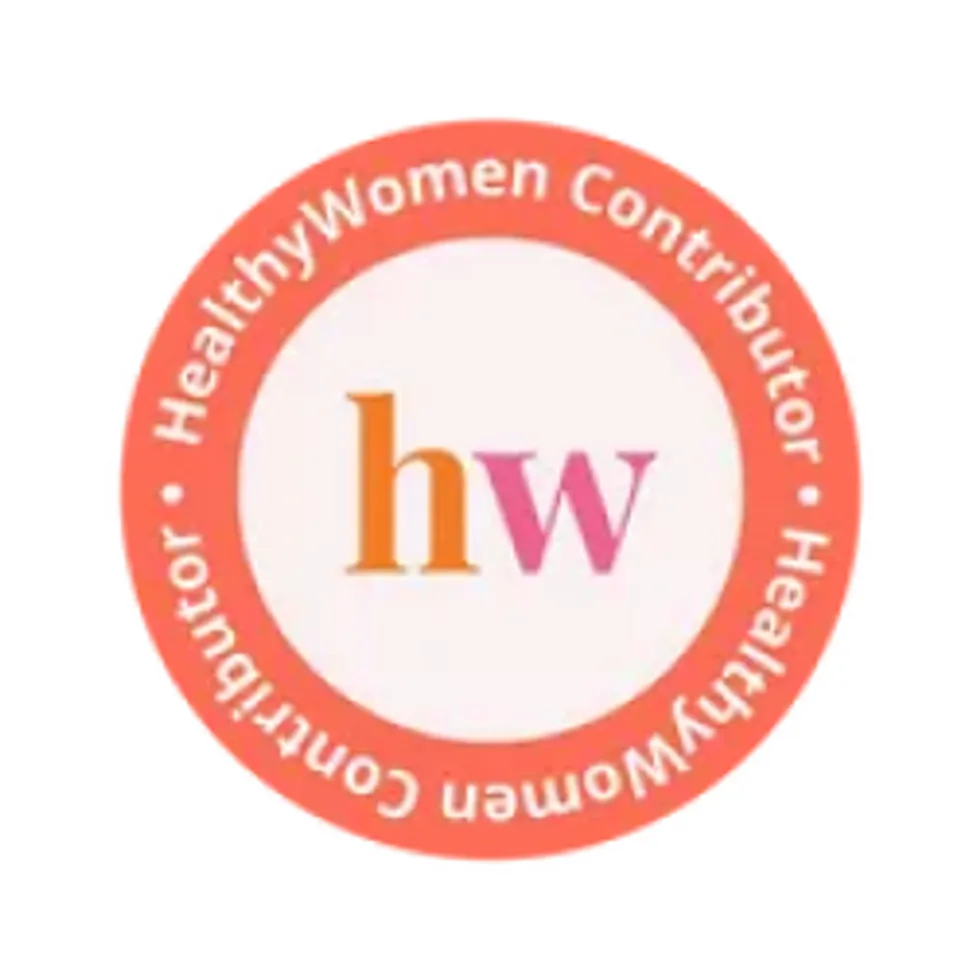 Phyllis E. Greenberger, HealthWomen's Senior Vice President of Science & Health Policy
Phyllis is senior vice president of science & health policy for HealthyWomen. Previously, Phyllis was the president and CEO of the Society for Women's Health Research (SWHR), a national nonprofit organization widely recognized as the thought leader in women's health research, for 26 years. SWHR's mission is to improve the health of all women through advocacy, education and research. In 2016, Phyllis was awarded the Trailblazer Award by the U.S. Department of Health and Human Services Office of Women's Health in recognition of her work.
Full Bio
As we navigate a web of ever-changing information about COVID-19, it's essential to keep up with your health management. This includes preventive and ongoing care for previously diagnosed conditions. Yet, one area that some people are steering clear of throughout the pandemic is their dental health, and that needs to change.
The American Dental Association states that dental care should continue during COVID-19 and that services can be delivered safely. However, a visit to the dentist requires taking off your mask in an environment where saliva and other fluids can travel into the air. This can make people cautious of going to the dentist unless there is an emergency. Since COVID-19 is considered to be a highly contagious airborne virus, it's easy to understand these fears.
However, a November 2020 study by The Journal of the American Dental Association may put away those worries. It found that the monthly incidence rate of virus positivity remained below 1% for dentists. This means that dentists should likely be more scared of the patients, rather than the other way around. While coming in contact with a person positive for COVID-19 at a dental office (such as another patient) is always a possibility, the alternative is to risk negative effects on your dental health.
The importance of regular oral health maintenance
In the beginning of the pandemic, it was difficult to visit the dentist. Many offices were closed due to stay home orders, with others only open for emergency services. Now, though, most have resumed regular operations with increased safety measures.
When weighing the risks of going to the dentist, it's important to also consider negative outcomes that can stem from avoiding dental care. A buildup of plaque can lead to tooth decay, and your oral health serves as a direct connection to your overall health. Since bacteria can enter your digestive or respiratory tracts through your mouth, it's crucial to keep it clean.
Some preexisting conditions can also be exacerbated by dental issues and vice-versa. For example, gum disease has a direct link to heart disease. People with gum disease have two to three times the risk of having a heart attack, stroke or other cardiovascular event. Diabetes, when not controlled well, can cause higher blood sugar levels that can contribute to the onset of worsening of gum disease.
Evidence is also showing that oral disorders can impact the development of respiratory infections such as bacterial pneumonia and chronic obstructive pulmonary disease, or COPD. They can also present concerns for those with osteoporosis by contributing to the weakening of bones. A direct link between gum disease and rheumatoid arthritis has been reported as well, plus gum disease may raise your blood pressure.
Research is finding that poor oral health can cause a 75% increase in liver cancer risk. It can cause an increased risk of oral cavity cancer, too. For men in particular, poor oral health may contribute to an increased risk of developing pancreatic cancer. For women, it can lead to an increase in the amount of time it takes to become pregnant. These are just some of many reasons why regularly taking care of dental health is so important.
How the COVID-19 pandemic can affect dental health
In the grand scheme of things, with the numerous stressors the COVID-19 pandemic has created for us, like increased social distancing, illness and even job loss, it's understandable why dental health may take a backseat. Teeth are often one of the last things we think about when it comes to our health.
Yet, at a time when stress is rampant, taking care of your oral health should be a priority. In 2020, 40% of U.S. adults reported experiencing mental health or substance use concerns. Stress can cause teeth grinding and jaw clenching, which can lead to cracked or broken teeth. Many dental professionals are even attributing a recent increase in cracked teeth to COVID-19 stress.
Taking care of your teeth matters, especially now, to stay healthy throughout the pandemic. Regularly brushing and flossing will go a long way, and one of the best things you can do for your oral health is to keep up with your dental appointments. Dental health has a direct connection to your overall wellness, so in order to have a balanced and healthy body, it's important to start by thinking about your teeth.
Why dental, vision and hearing insurance matters
One of the biggest obstacles to proper dental health care is a lack of insurance coverage. As of 2017, the National Association of Dental Plans reported that roughly 74 million Americans, or 23% of the population, were without dental insurance. Dental work fees can run high, with a filling on one or two surfaces alone costing up to $150 without dental insurance. Medicare and many private insurance companies don't cover dental work. Coverage usually has to be secured separately and is often an extra expense many can't afford, an ever-growing issue in recent times as the COVID-19 pandemic has caused numerous people to rethink their budgets or experience income loss.
Racial disparities also affect dental health. According to the Centers for Disease Control and Prevention (CDC), Black, non-Hispanic and Mexican Americans experienced nearly double the amount of tooth decay as non-Hispanic white Americans. The CDC also reports that in general, non-Hispanic Black Americans, Hispanics, American Indians and Alaska Natives have the poorest oral health of any racial and ethnic groups in the United States.
Yet, according to a report from the Kaiser Family Foundation, these same groups ranked highest on the list of those who hadn't had a healthcare or dental visit in the last 12 months. This shows just how essential it is to create accessible dental insurance.
With an indisputable and direct link between oral health and cardiovascular, bone and mental health, among other areas, insurance companies must address their lack of coverage for dental care. (It's crucial to include vision and hearing insurance in this conversation, too, neither of which are covered by Medicare and most insurance plans.)
As the country reevaluates health insurance for the American population, insurance coverage is necessary for dental care. Currently, it's not considered medically necessary, yet the proof exists in the many links researchers have found between our teeth and our overall health.
In order to continue taking care of people and making sure that all health needs are met, we must urge our policymakers to make accessible dental, vision and hearing insurance a priority. As we wait, let's personally prioritize our dental health and keep up with our appointments.