As we chatted during our girlfriends' dinner a few weeks ago, our talk was all about travel. My friend J was getting ready to take a winter vacation to Sarasota, Florida, and planning a springtime trip to London. My friend N was debating where to take her husband for his milestone birthday. 
---
No talk of kids or health ailments, it was all about getting away and exploring the world during life after 60 (we are all now post 60). 
Travel Is a Popular Pastime 
A month earlier, I had been to media day at the New York Times Travel Show. The travel show takes place annually at the Jacob K. Javits Convention Center in New York City and is a fun event. This year marked the show's 15th anniversary. It set records with more than 600 companies representing over 176 countries and 32,398 participants. It is the largest travel industry show in North America.
"Each year, more and more travel professionals and enthusiasts attend The New York Times Travel Show and for good reason," says Maggie Kiselick, vice president of advertising and managing director, The New York Times Magazine. "People rely on the show to provide both exceptional travel offerings and helpful information to help them plan their trips to see the world."
What Are the Top Travel Destinations for 2018?
I always like to see what places The New York Times Travel recommends each year. On the list of 52 for 2018, I've been to New Orleans, Cincinnati, Glasgow (Scotland), Baltimore, Germany's Western States, Seattle and Denver. That's only 17 spots. Looks like I have much more traveling to do.
One of the places on the list that sounds appealing is Emilia-Romagna outside Bologna, where they say "food lovers are celebrating FICO Eataly World, a new 25-acre homage to Italian cuisine." There are orchards, gardens, dozens of food production workshops, a 97,000-square-foot market and some 40 restaurants and food stalls.
Ooh, ooh, ooh! Are you ready to travel to Emilia-Romagna with me? Let's go now!
Lucky Jada Yuan—The New York Times selected her (out of 13,000 submissions) as its 2018 travel correspondent. They will be sending Jada to all 52 places in 2018. You can follow her journey on Instagram and Twitter.
Would you want to go to all 52 places in a year? While it does sound like an amazing opportunity, I know it would be too much travel for me.
Experts Speak About the State of the Travel Industry
To learn more about what's trending in travel, I listened to a panel discussion with five leaders in the industry: Ninan Chacko, representing travel agents; Alejandro Zozaya, CEO, Apple Leisure Group; Andrew Stuart, president and CEO, Norwegian Cruise Line; Guy Young, global brand engagement officer, the Travel Corporation; and Jennifer Tombaugh, president of Tauck and the only female executive on the panel. These companies have a combined revenue of $55 billion.
For sure travel is big business, and boomers are key consumers when it comes to spending their hard-earned dollars and retirement savings on travel.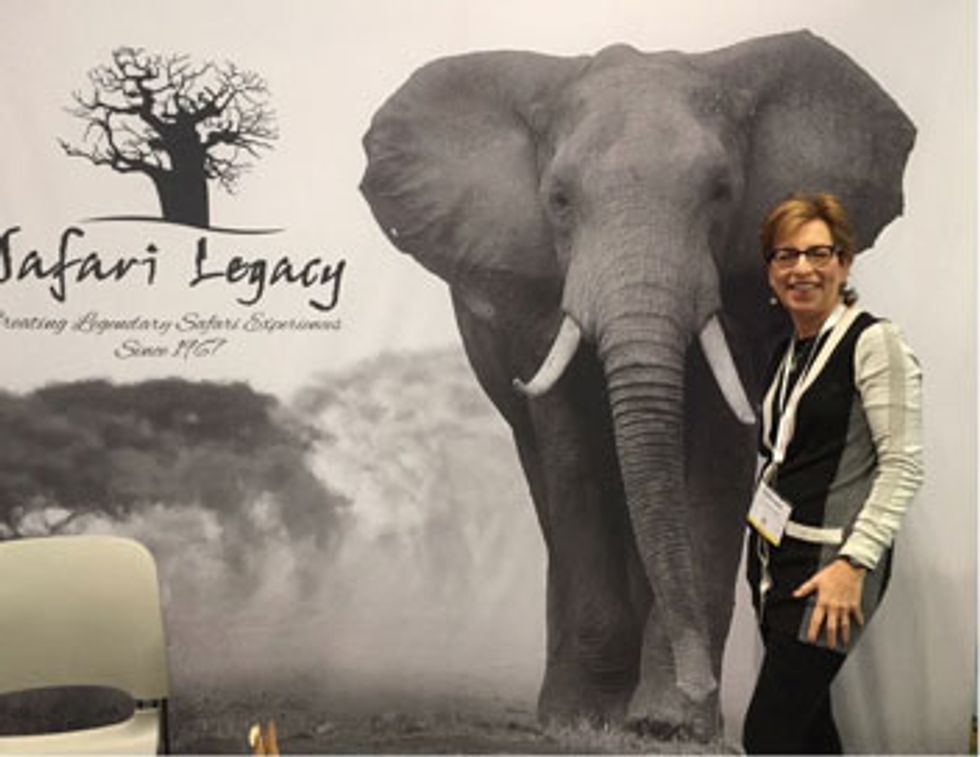 The travel leaders indicated that 2017 was a banner year for travel, except for U.S. tourism, which declined (sadly, due to rhetoric from our POTUS and the current administration) and Turkey tourism, due to unrest in the country. Alejandro noted that "domestic travel in the U.S. is doing well."
Travel is also looking good for 2018. Guy said, "It looks like 2018 is going to be a fantastic year. Every single destination is up except for the U.S. in 2018."
What Locations Are Trending in Travel?
Based on panelists' comments, here are the destinations expected to be most popular in 2018:
 Spain

(about to bump the U.S. as the most visited country in the world)

 Africa
 Israel

 

 Australia and New Zealand
 Italy
 Ireland
 Iceland
 Alaska (strong for cruises

)

 Cuba (There was a drop in Cuban tourism in 2017, but it's picking back up.)

 

 Israel
 Caribbean islands (Experts agree that the islands are mostly back after the hurricanes of 2017. Puerto Rico and some small islands that were badly hit are still recovering.)
 Mexico (Tourism was slowed by travel warnings, but it is picking up.)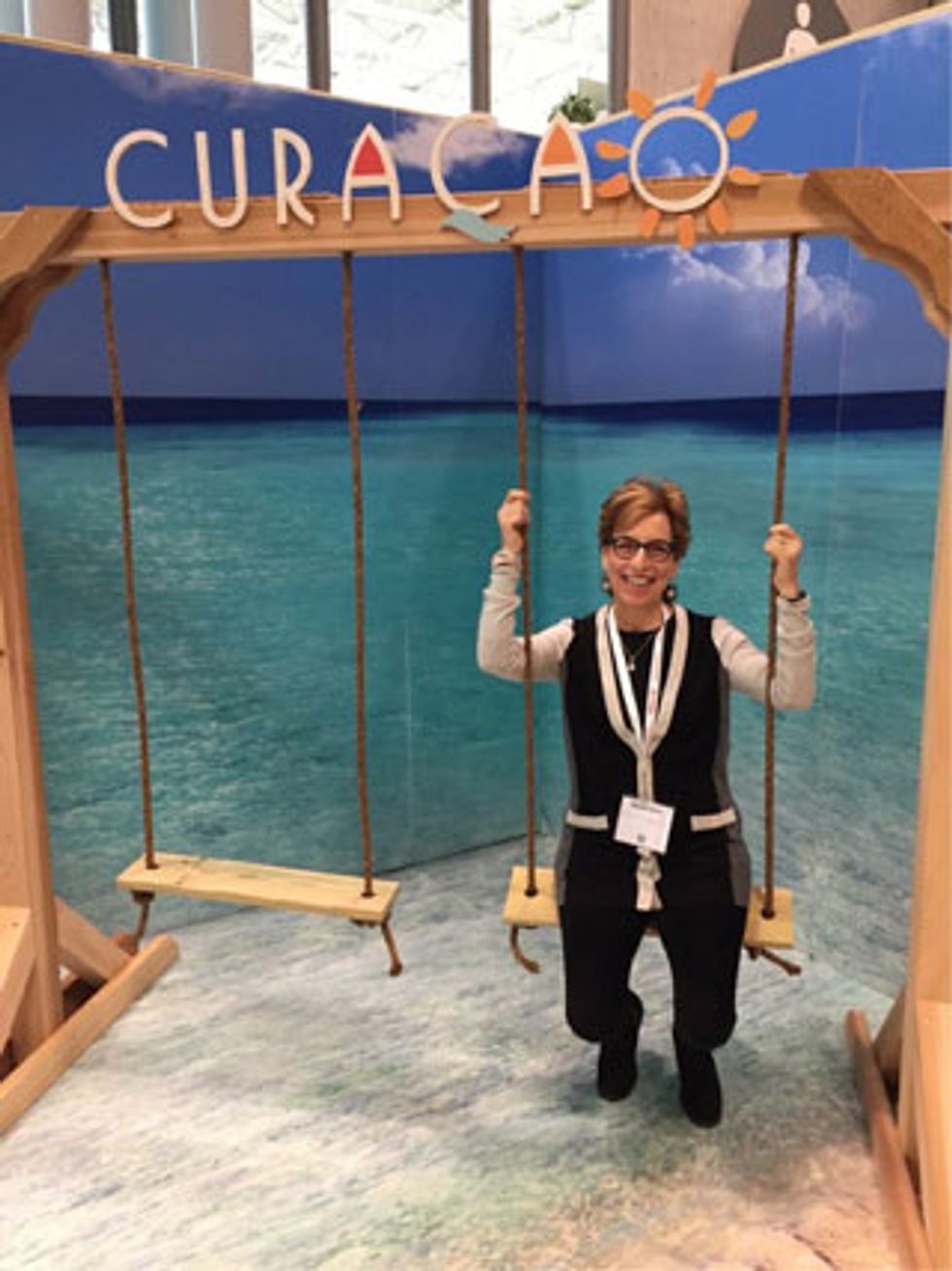 Stay Safe When You Travel
When asked about safety, Jennifer said, "Over time, the new global warning advisories will help American travelers." Referring to terrorist attacks in London and Paris last year, she said, "Recovery times are getting shorter—12 months to 9 months to 3 months. There's a new normal. Countries and travelers are resilient."
Ninan reminded travelers to utilize travel agents when booking travel. "Travel agents will have updated knowledge on a location," he said. "They are able to address the concerns of worried travelers."
When it comes to feeling protected with your travels, I also recommend Allianz Travel Insurance. I can't say enough positive things about this company for insuring your health coverage when traveling abroad. I was so glad to have their insurance when I got sick in Greece last year.
Make It Local and Personal
Demand is picking up for localization and personalization when planning a vacation.
"Small is big," Jennifer said. "There is tremendous growth in small group travel and small ship cruising. Life is about thinking small. People want personalization, and you can get that with a small group."
Ninan agreed, noting, "People want experiences that are local. They want to experience the essence of a city when they are traveling." 
"People want in-home dining like AirBnb and immersion experiences with local guides to take them into places they would not normally see," Guy said. 
Technology was highlighted as a way to personalize a trip—whether on a cruise ship to track a guest, virtual reality to enhance an experience, travel blogs to learn more about restaurants, museums and activities, or websites like AirBnb or Homeaway to book your lodging. All are designed to help you customize your vacation during the planning stages and enjoy your vacation once you get there. 
Walking the Exhibition Hall
With over 600 companies represented and only an hour to spare, I had to rush through the aisles. My steps took me to: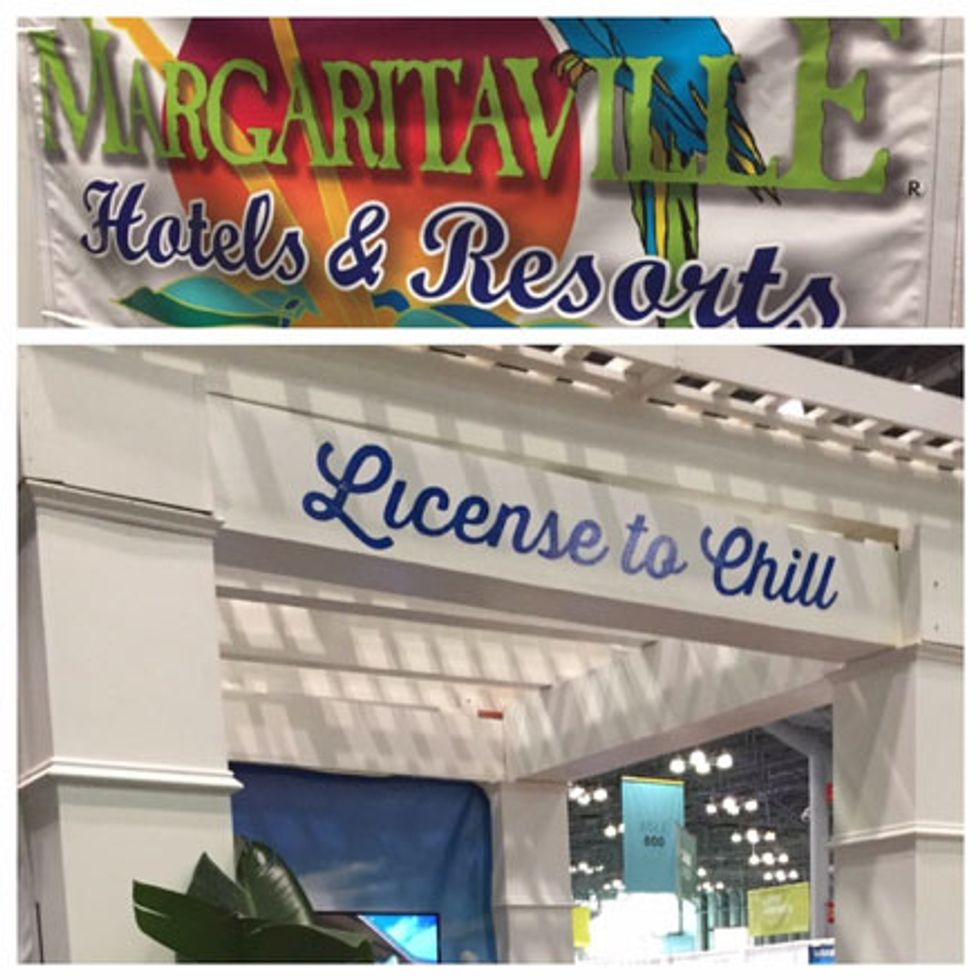 (Note: The links above are to some of the exhibitors I visited who do tours in these countries and cities.)
Meeting With Travel Media
The day before the travel show I attended a travel media conference and visited one-on-one with tourism representatives from selected destinations and cruise lines. I learned about:
All sounded like places I might want to visit during my life after 60.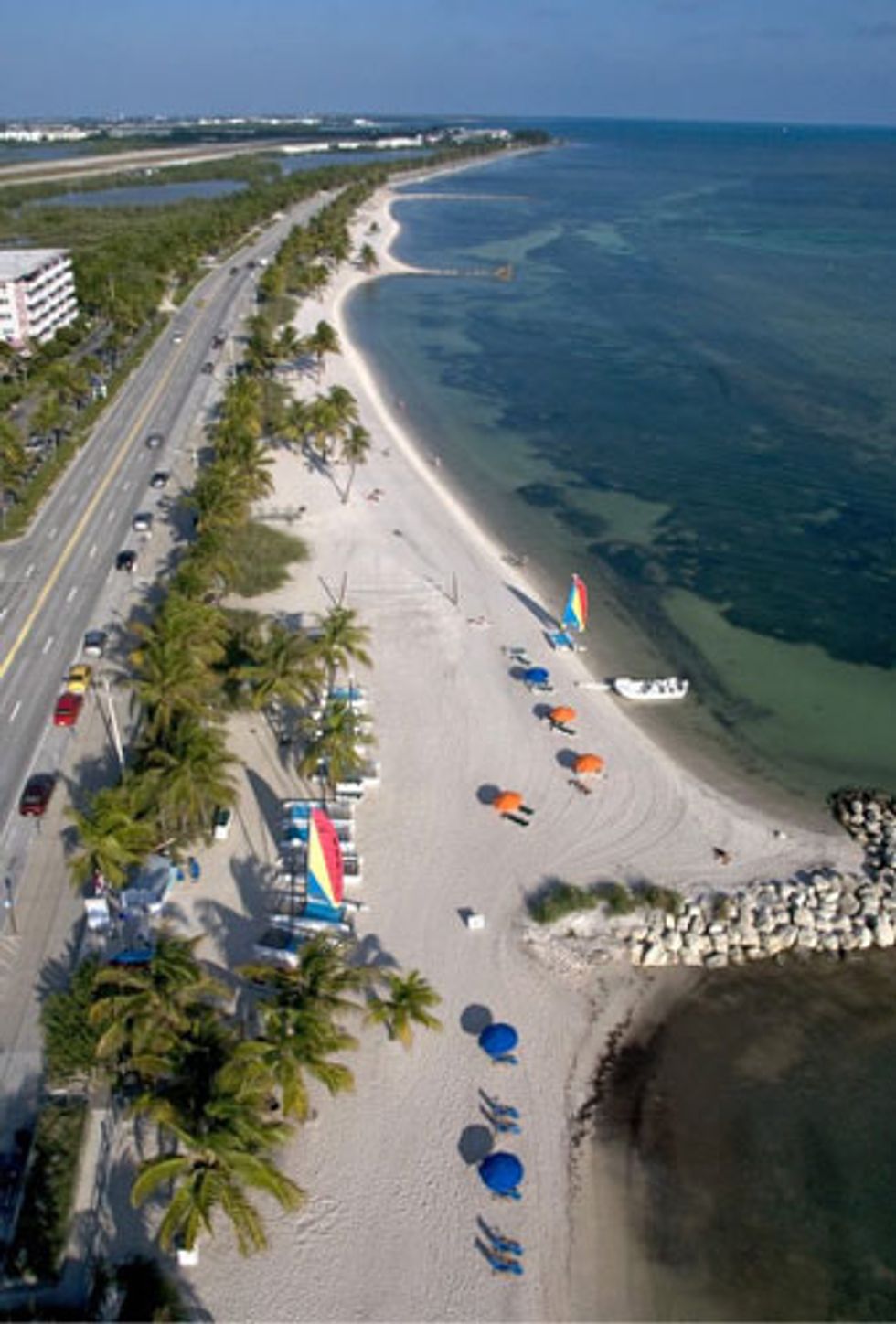 Key West has beautiful beaches. (Photo by Andy Newman/Florida Keys News Bureau)
Cruising is popular with baby boomers, as well as their millennial children. Those who cruise tend to be loyal cruisers. I noticed from the two cruise lines I met with—Seabourn and AmaWaterways—that wellness is a trend.
Seabourn, an ultra-luxury cruise line, is sharpening its focus on mindful living with two new wellness cruises with Dr. Andrew Weil in the year ahead. Bound for Alaska and Greece, each voyage will feature experts in the integrative medicine and Dr. Weil, a celebrated physician and best-selling author who partnered with Seabourn to introduce Spa & Wellness with Dr. Andrew Weil, an exclusive mindful living program at sea.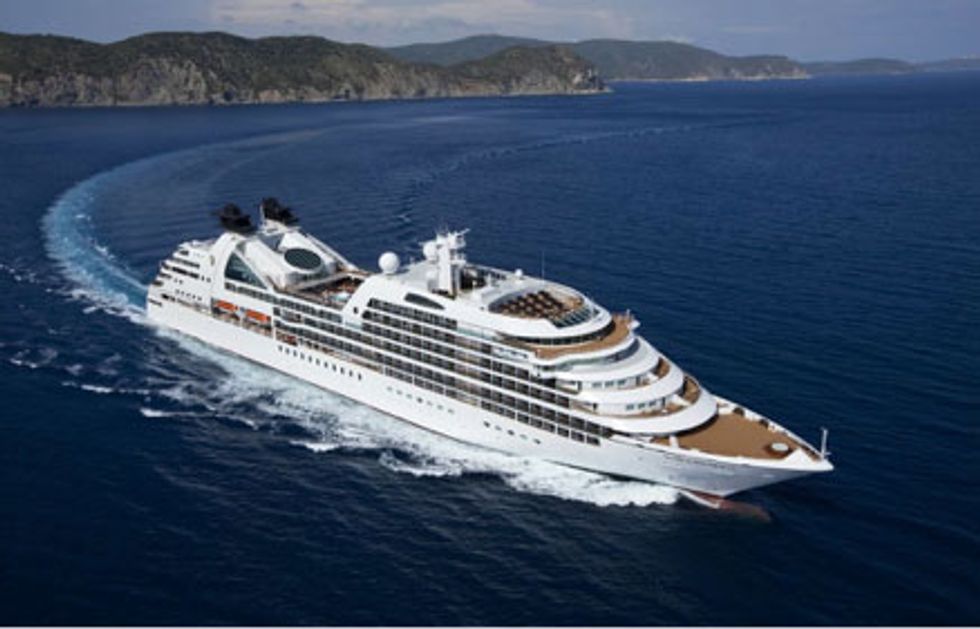 Seabourn Quest cruises off the island of Elba, Italy. (Photo courtesy of Seabourn Cruises) 
AmaWaterways is expanding its wellness program to six ships in 2018. They are the first in the river cruising industry to offer bicycles on-board. The wellness program includes morning stretches, jogging, yoga, cardio/core strengthening, resistance band workouts and circuit training. Activities are complemented by discussion groups with a focus on healthy eating and relaxation techniques.
Over the past few years, I've enjoyed cruising compliments of Viking River Cruises and Viking Ocean Cruises. I highly recommend its offerings of luxury cruises within the USA and abroad.
Traveling by rail is another way to see the world. I met with representatives from Rocky Mountaineer. Their journeys through Western Canada sounded amazing.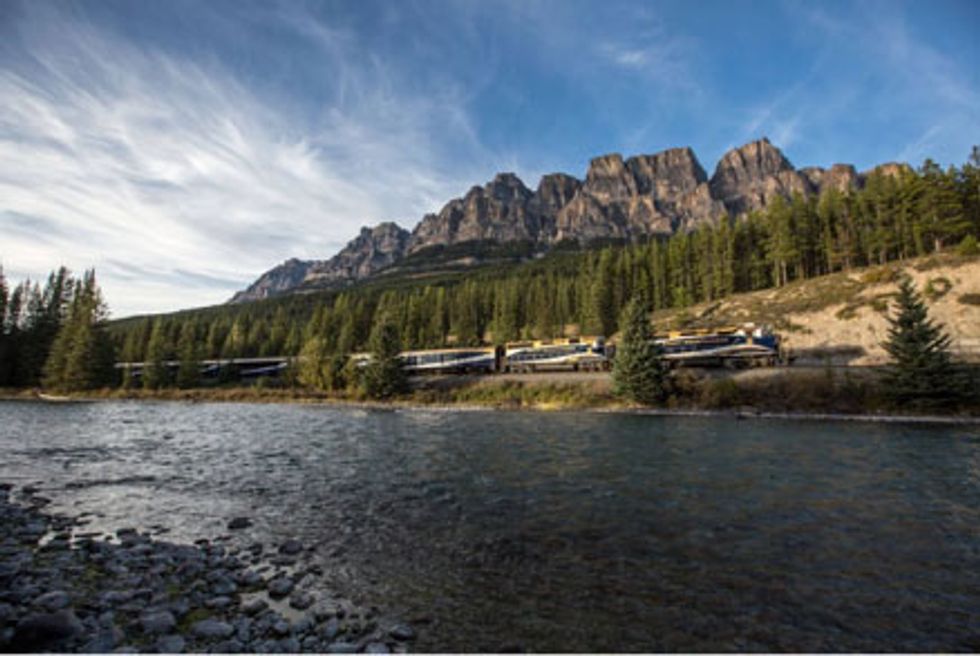 If you enjoy train travel, try Rocky Mountaineer in Western Canada. (Photo courtesy of Rocky Mountaineer) 
If you want to stay in some interesting hotels during your travels, I suggest you check out Historic Hotels of America. There are some unique spots across the country.
So, dear readers, where are you traveling during 2018? Or where do you want to travel next?  
Share a comment. 
Happy travels!
This post originally appeared on aboomerslifeafter50.com.