---
Are you ready for a whirlwind tour of Rome? By the time you finish reading this post, you'll want to book your ticket. Rome was the first stop on a fabulous family vacation to Italy in June. It was an adventure of a lifetime, and I can't wait to share the wonderful memories with you.

Traveling to RomeThe six of us—me, my sister N, my daughter A and her friend J, and my son D and his girlfriend Jo—left in early June for 10 glorious days in Italy. The trip was in honor of a big birthday celebration for my daughter A. We headed out via Alitalia from John F. Kennedy International Airport in New York.



We were six adventurers ready to explore the sights, sounds and tastes of Italy.
 
An Apartment for Six
After about eight hours, we touched down at the Rome airport and were picked up by a van large enough to fit six and all our luggage. I was so glad we had planned pickup with our VRBO hosts. It went so smoothly. Zip zip and we were at 59 Via Mecenate in a great, three bedroom/two bath apartment on a beautiful tree-lined street near the Colosseum. Owners P and V let us freshen up before we ventured out on the town.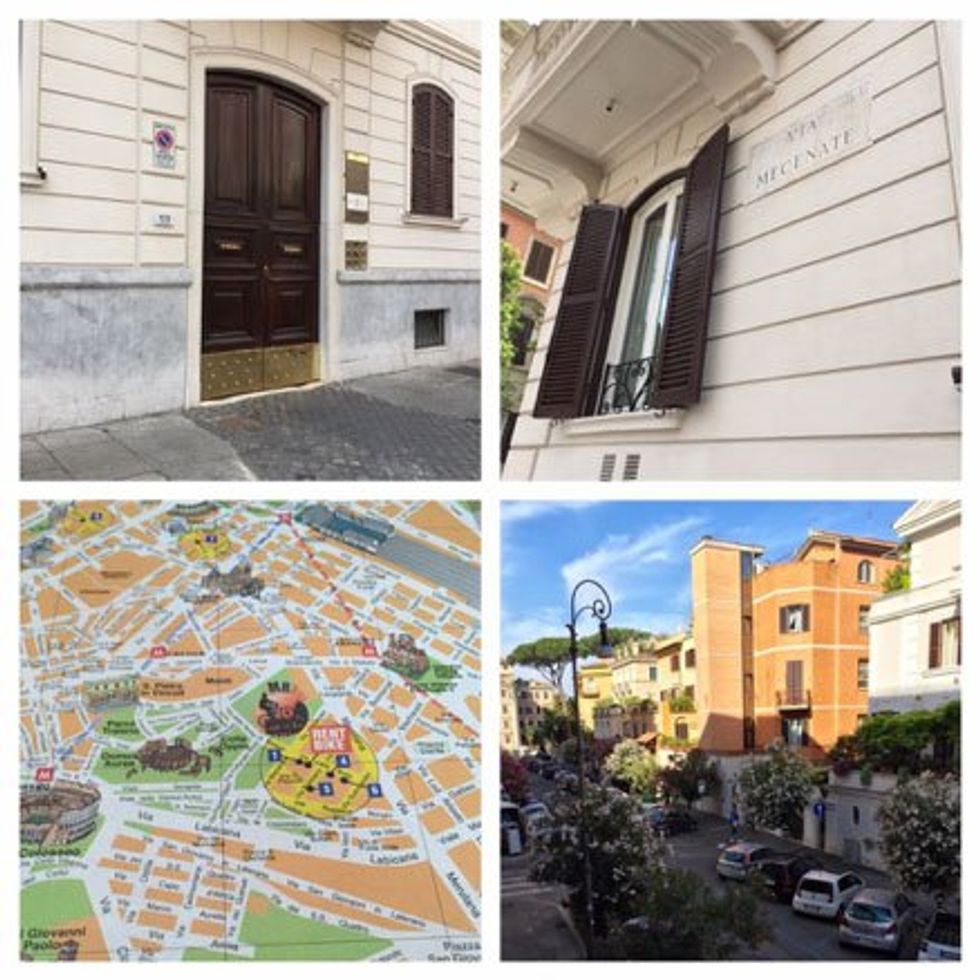 Our apartment in Rome was near the Colosseum.
A Seven-Mile Walk Around Rome
Despite being exhausted, we were on an adrenaline high, like soldiers ready to conquer the Eternal City in all its glory. With only two days in Rome, we wanted to hit all the hot spots, especially since J and Jo had never been. N had visited once, I had been twice and A and D were our go-to guides since they both lived in Rome during their college semesters abroad.  (It is interesting to read my blog posts from my first trip to Rome  in 2007 pre-50 and my second trip to Rome in 2011 post-50. My blogging skills and my life skills have changed a great deal since those days.)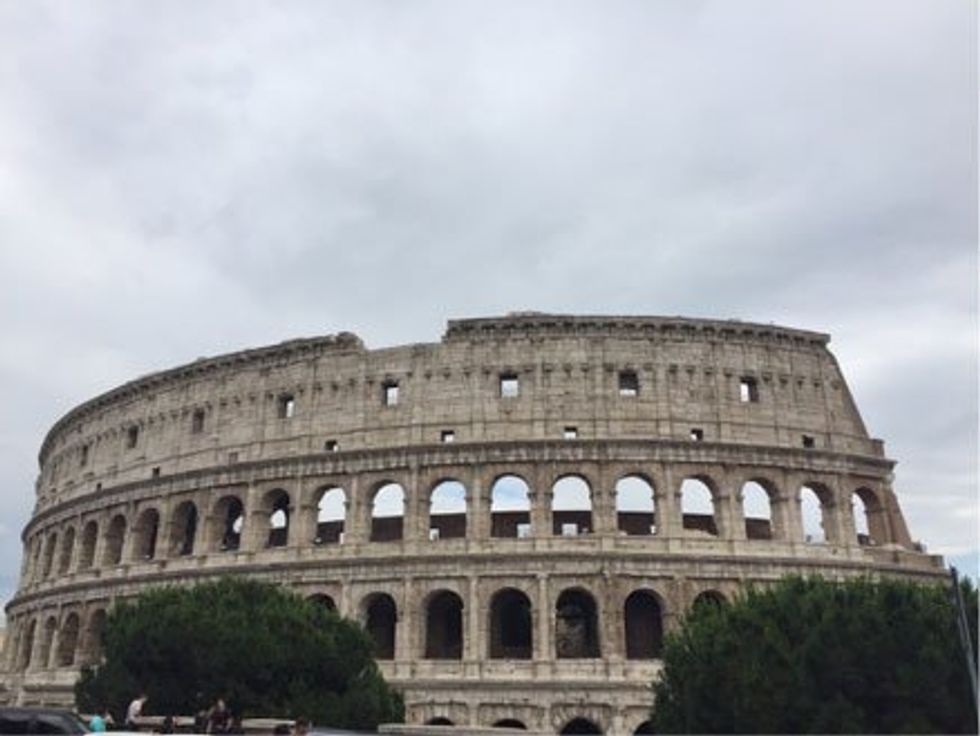 The Colosseum is one of my favorite places in Rome.

We passed the steps of the Capitoline Hill during our walk. My SAS Breezy shoes kept my feet comfy during the seven-mile walk around Rome.
From the Colosseum
We headed through the park toward the Colosseum, around the Roman Forum and onward past the Capitoline Hill to Campo de' Fiori, where there is a glorious market filled with stalls selling spices, fresh fruits and veggies, cheeses, flowers, jewelry and more.

There are restaurants surrounding the square with pizza, pasta, baked goods, and gelato. We stopped for lunch nearby at A's favorite salad spot, Insalata Ricca, and then went to the best-ever bakery, Il Fornaio, for Italian cookies.  (If you are a first time visitor, I highly suggest taking a tour of the Colosseum and Roman Forum.)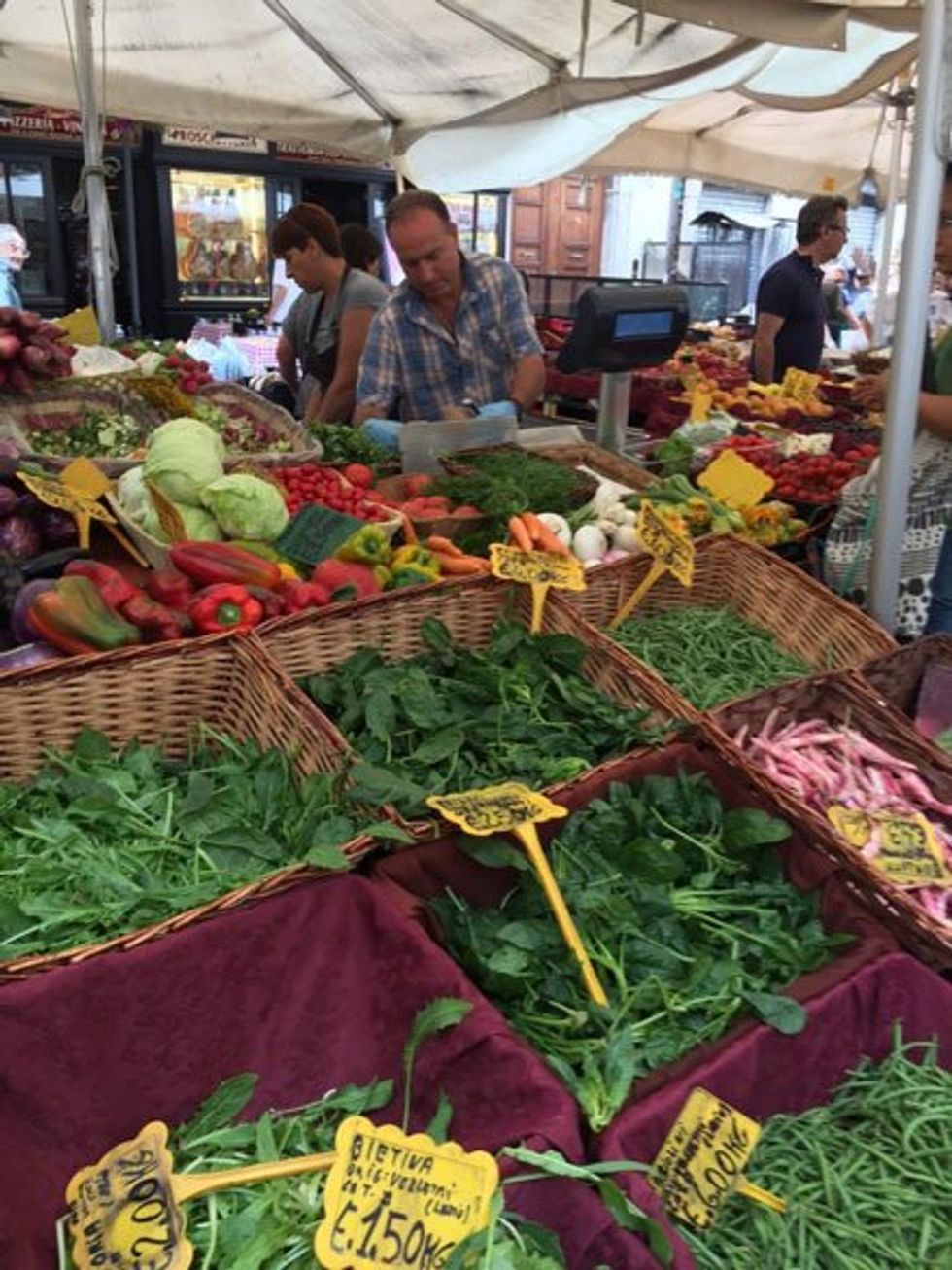 The market in Campo de' Fiori is filled with fresh vegetables, fruits, cheeses and more.
To Piazza Navona
Revitalized after lunch and even a little rain, we were back on our feet and off to Piazza Navona, a very popular and pretty piazza. It's a perfect place to buy local artwork, including oil paintings and watercolors. You can bargain with the vendors, so look at all the pictures before you purchase. Cash is the preferred method of payment.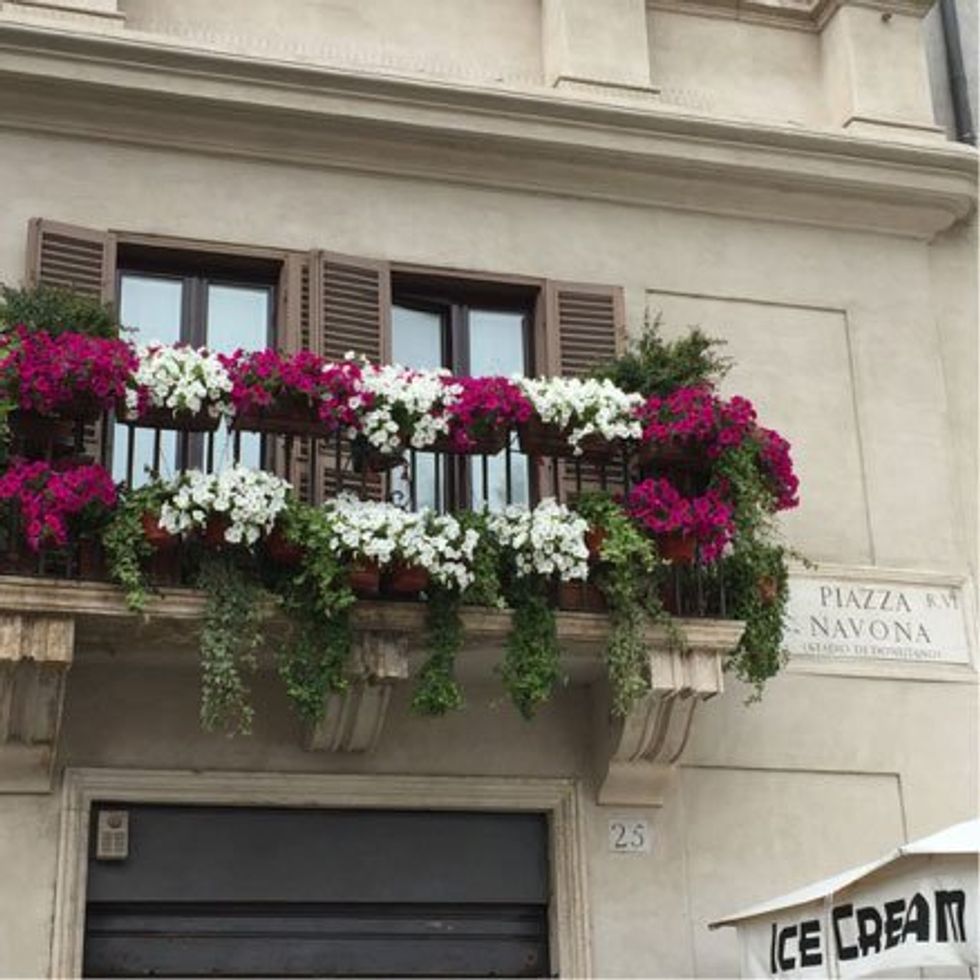 The flowers in Piazza Navona are so beautiful.

My son D bought an oil painting in Piazza Navona and had it framed at home.
Before walking over the bridge to the neighborhood of Trastevere, where D had lived during his semester in Rome, we made a pit stop for biscotti and Italian cookies at the best-ever bakery, Il Fornaio. There were so many baked goods to choose from, including gluten-free macarons.



Il Fornaio is an incredible bakery with Italian breads, pizza, pastries and cookies.
To Trastevere and the Jewish Ghetto
We strolled around the Trastevere cobblestone streets, passing winding alleys with quaint restaurants and shops. Then walked over to the small Jewish Ghetto, near the Tiber River, where most shops were closing up for Friday evening Shabbat. According to Let's Go Italy, a travel guide I highly recommend, "This compact neighborhood was actually home to the first real community of Jews in Western Europe."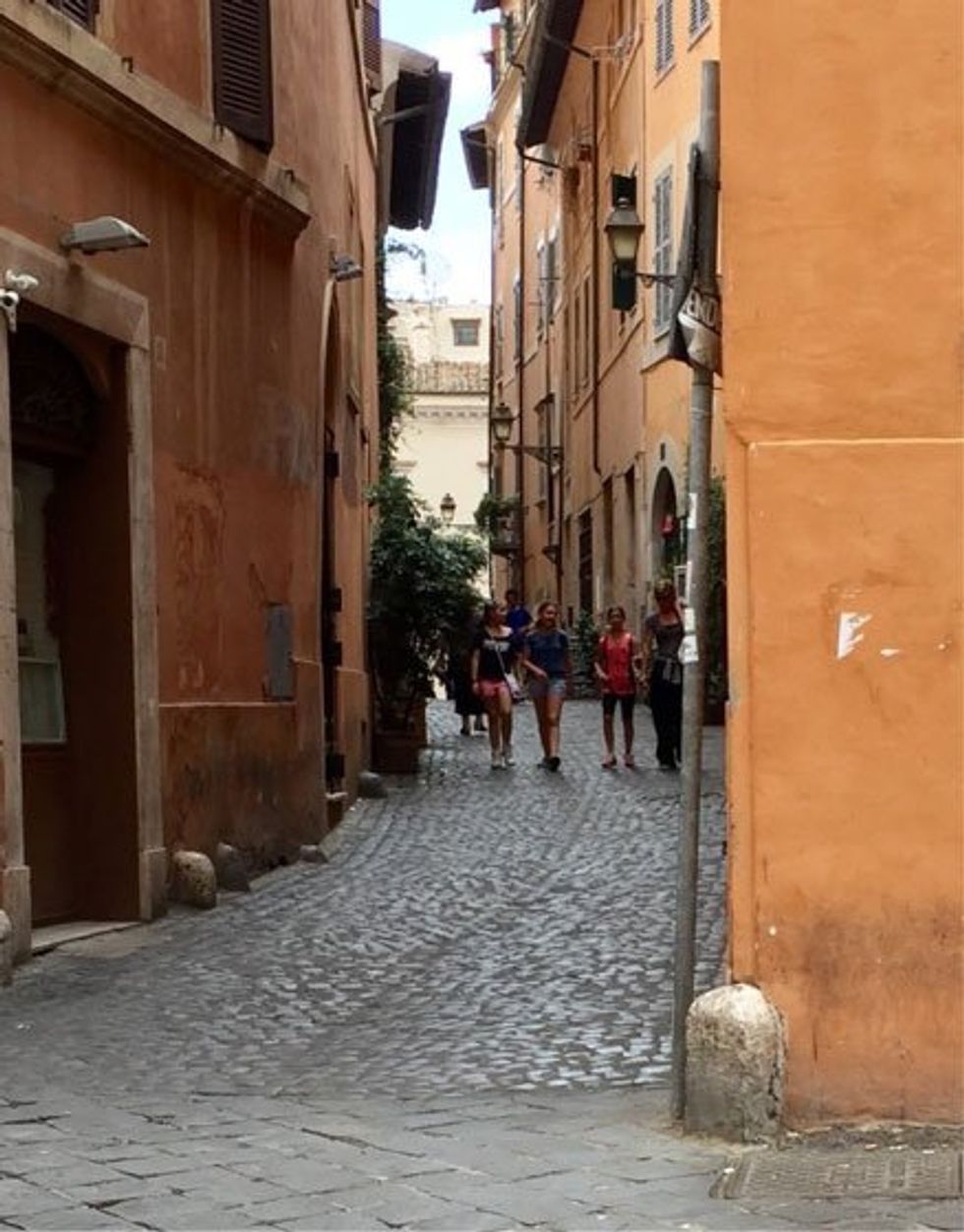 Trastevere is a quaint neighborhood with cobblestone streets.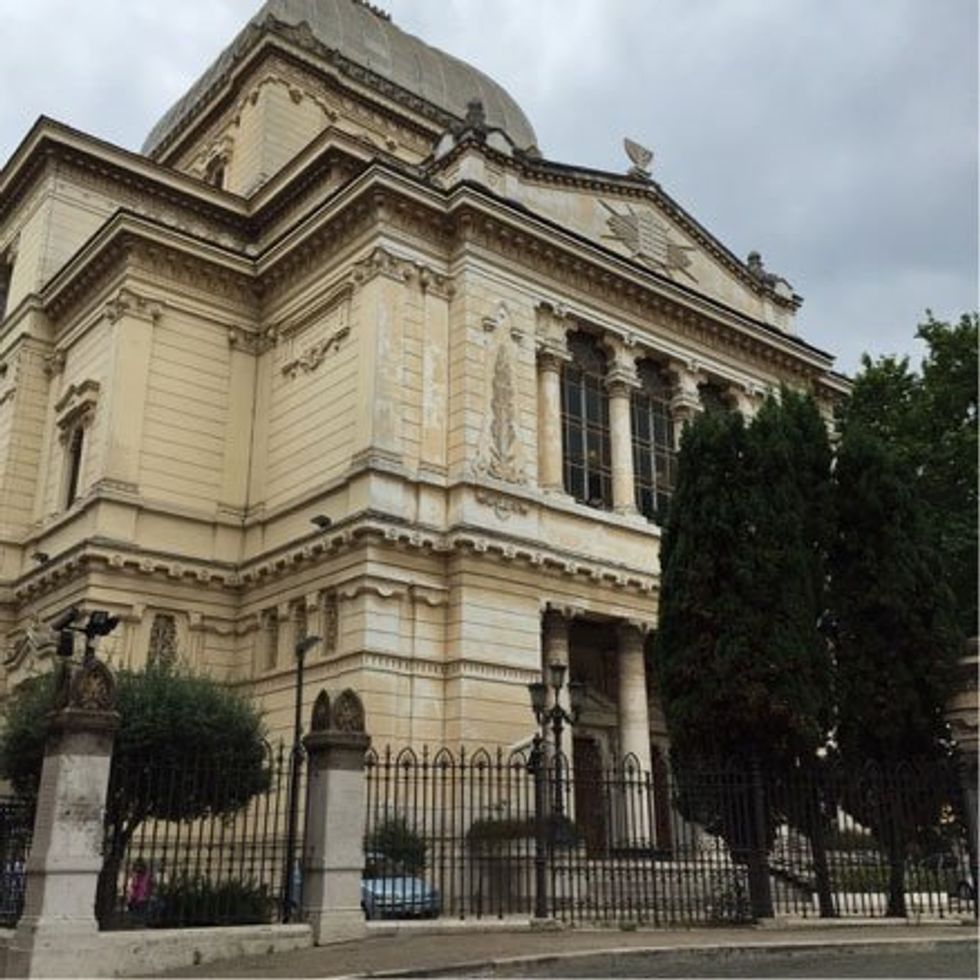 The temple in the small Jewish Ghetto in Rome.

Weary Adventurers at the End of the Day
After seven miles of walking all over the city, except for the Vatican area, we were weary warriors ready to collapse after our first day. (I was glad to have brought my SAS Breezy shoes to keep my feet comfy.) We napped, showered, and too tired to go far, we went to a local trattoria down the block from our apartment.

Trattoria Morgana turned out to have some delizioso food. We shared mussels to start, and I enjoyed pasta with swordfish as my entree. D had a traditional dish of pasta with pepe and the others had homemade gnocchi.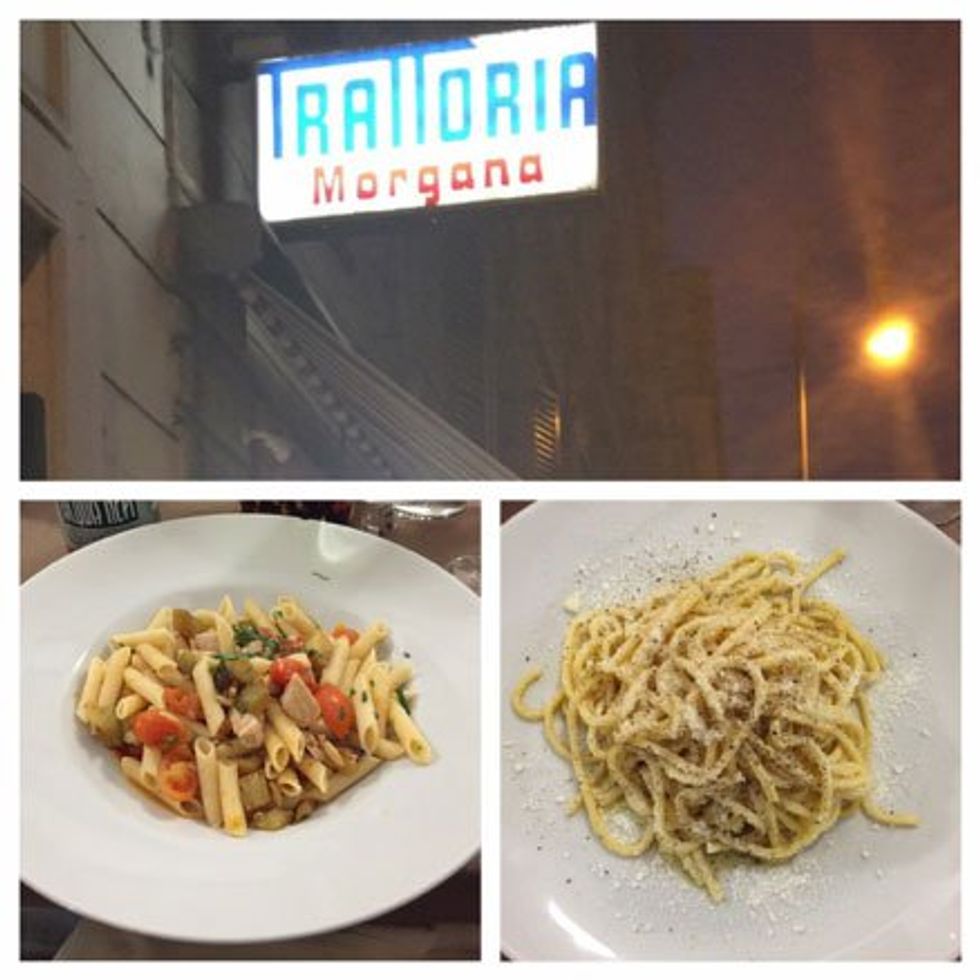 Trattoria Morgana was near our Rome apartment. We dined on pasta with swordfish and pasta with pepe.
Always Room for Gelato
"Who wants gelato?" would become the last question of the day for our entire trip. There was never a day where we missed having a cup or two of this richly flavored Italian ice cream. I heeded author Betsy Brandt's suggestion: "I believe gelato is meant to be treated as medicine and taken daily as a prescription." I hear you, Betsy. My medicine the first day was a cup of half Nutella and half chocolate chip flavored gelato!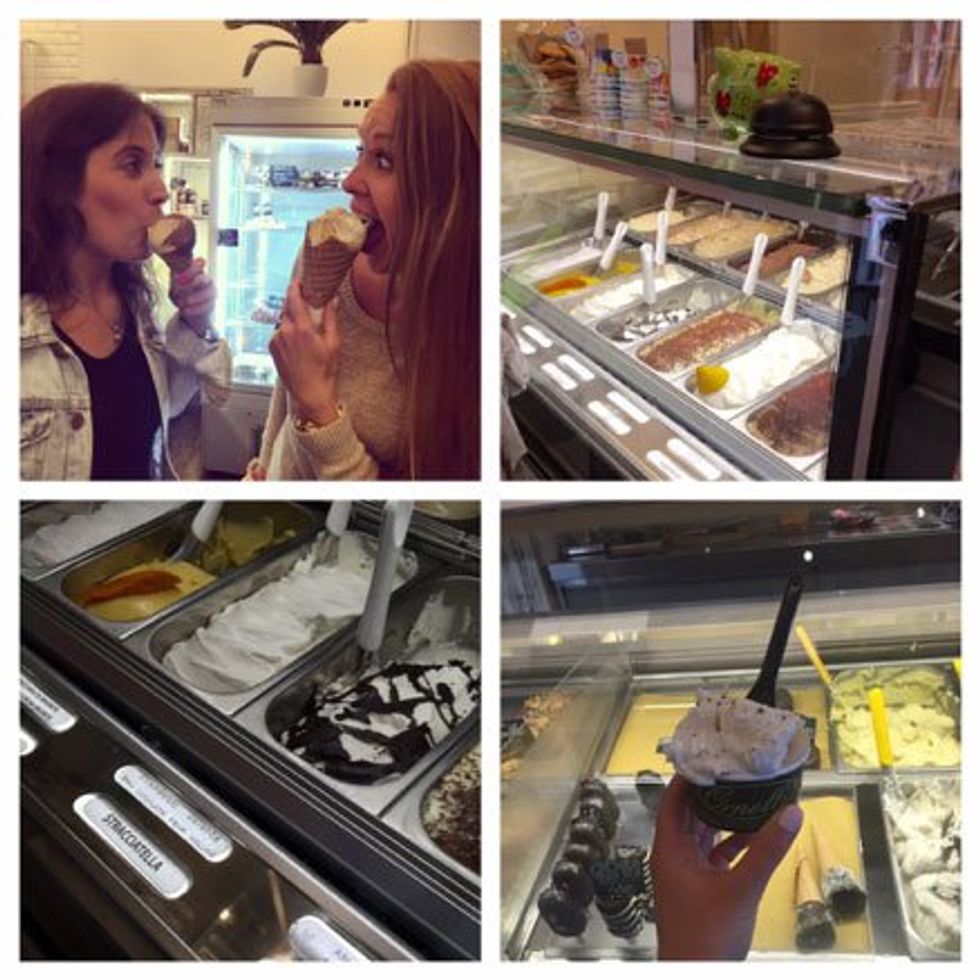 Gelato was the sweet of choice morning, noon and night.
From day two in Rome to a visit to Florence and then off to the Amalfi Coast, I look forward to exciting all your senses with more upcoming blog posts from my fabulous vacation to Italy.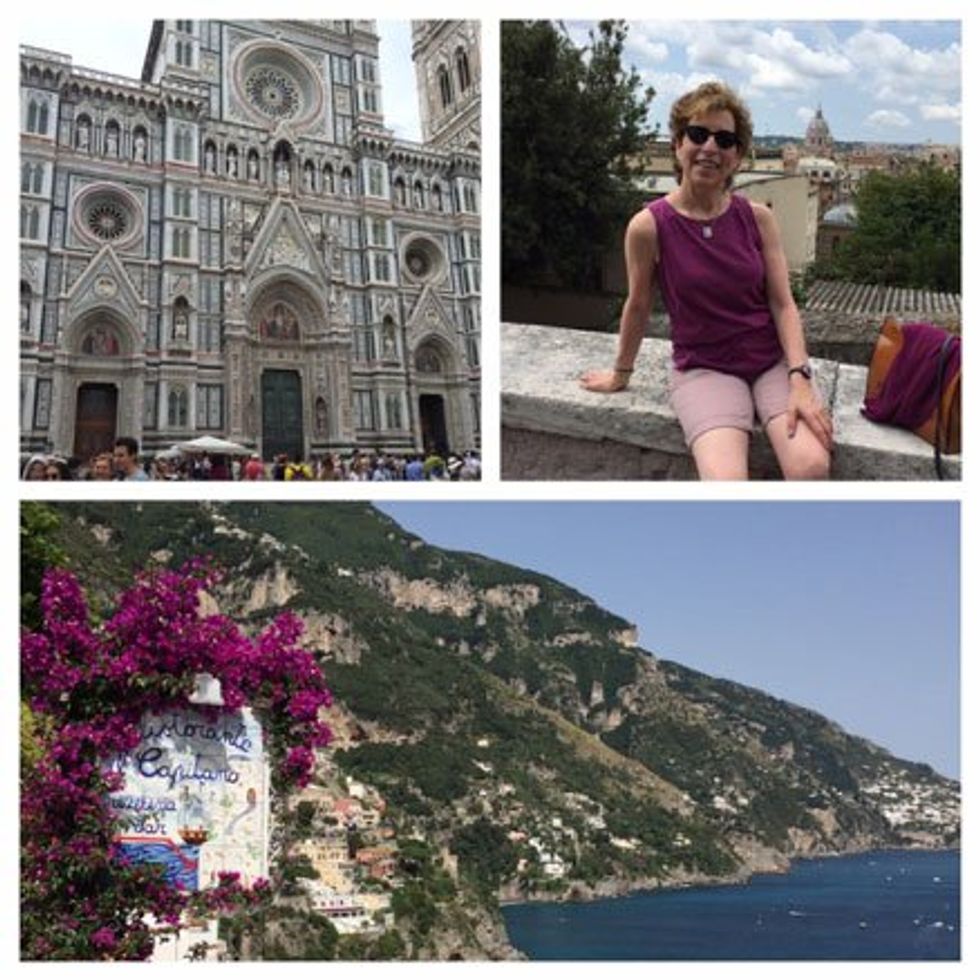 More blog posts to come from Rome, Florence and the Amalfi Coast.
Are you booking your trip to Italy yet?
Ciao!

This post originally appeared on aboomerslifeafter50.com.