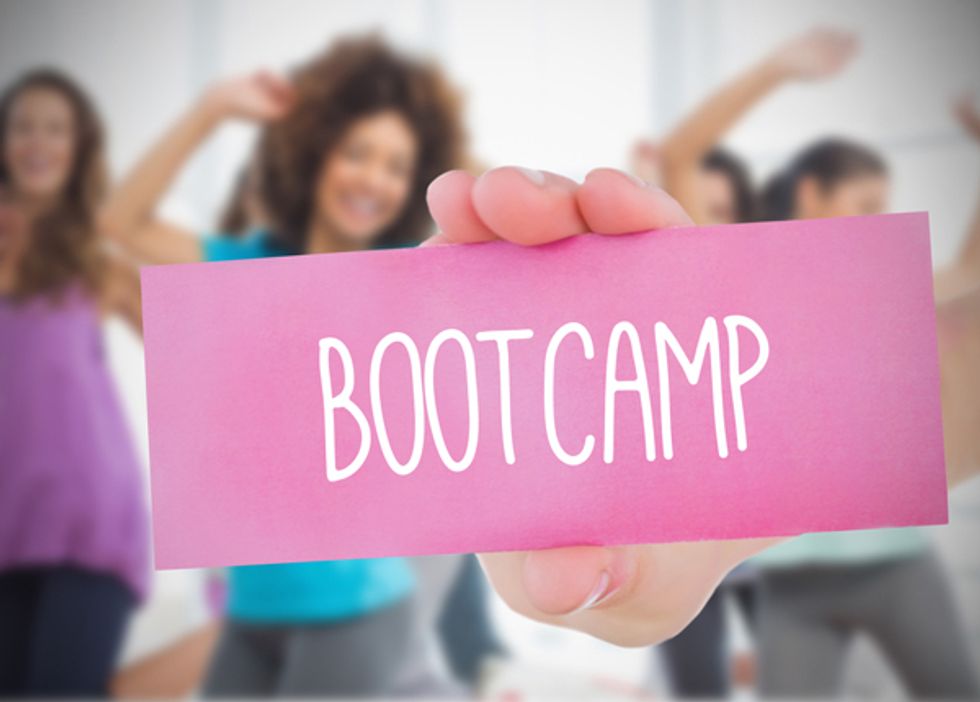 I exercise regularly—four cardio/strength training sessions and two yoga classes a week—and walk my dog nearly every day. Despite these efforts, my weight has crept up, and I'm now classified as overweight.
---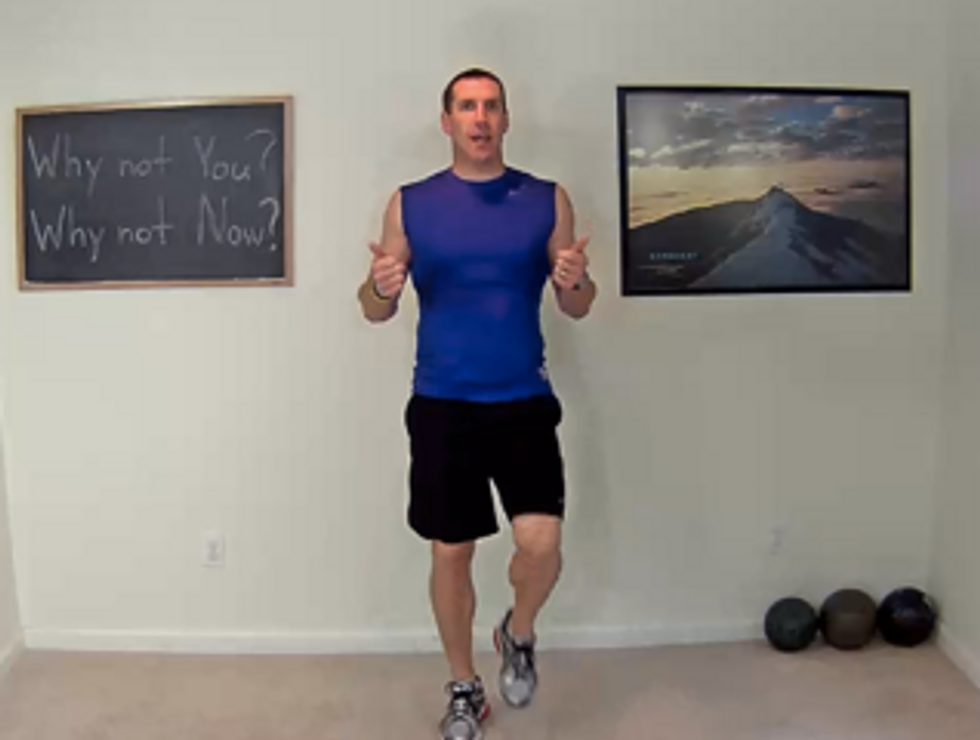 Rather than feel sorry for myself, I decided to do something about it. I recently enrolled in an 8-week online "boot camp" to try to raise my fitness level, challenge my physical abilities and, hopefully, lose a few pounds and inches. It's only been a week, but—thanks to the encouragement and tips via the No Excuses Workout site—I've already upped my general level of activity and feel great (except for some sore muscles).
The eight-week program makes sense for my lifestyle. It doesn't require any special equipment and is a minimal time commitment. It does require some serious motivation. Strenuous interval training during the workouts and an awareness of activity and diet throughout the day are the pillars of this program. Bring it on.
I've even started to incorporate "random acts of fitness" throughout the day. So far, I:
March in place while brushing my teeth
Run up and down the stairs many time a day
Work in the yard at least a couple times a week
Take longer walks with the dog
Lift weights while on long phone calls
It all adds up.
The fitness site instructors also provide tools to help track your progress and a community forum to encourage each other and ask questions. Studies repeatedly show that support helps in fitness and weight loss efforts, and I'm definitely finding that to be true. If you're looking for a workout support group, check out the HealthyWomen's community group, Commit to Get Fit. My boot camp also offers a free version, for those who want to try it but aren't ready to totally commit the time or money.
I'll update you on my progress at the end of the program, but I'm happy to say that after a week of workouts, I've already dropped 2½ pounds and am feeling much more energetic and aware of my activity level.
I plan to continue working out at a vigorous level throughout the full eight-week program—and hopefully for life!