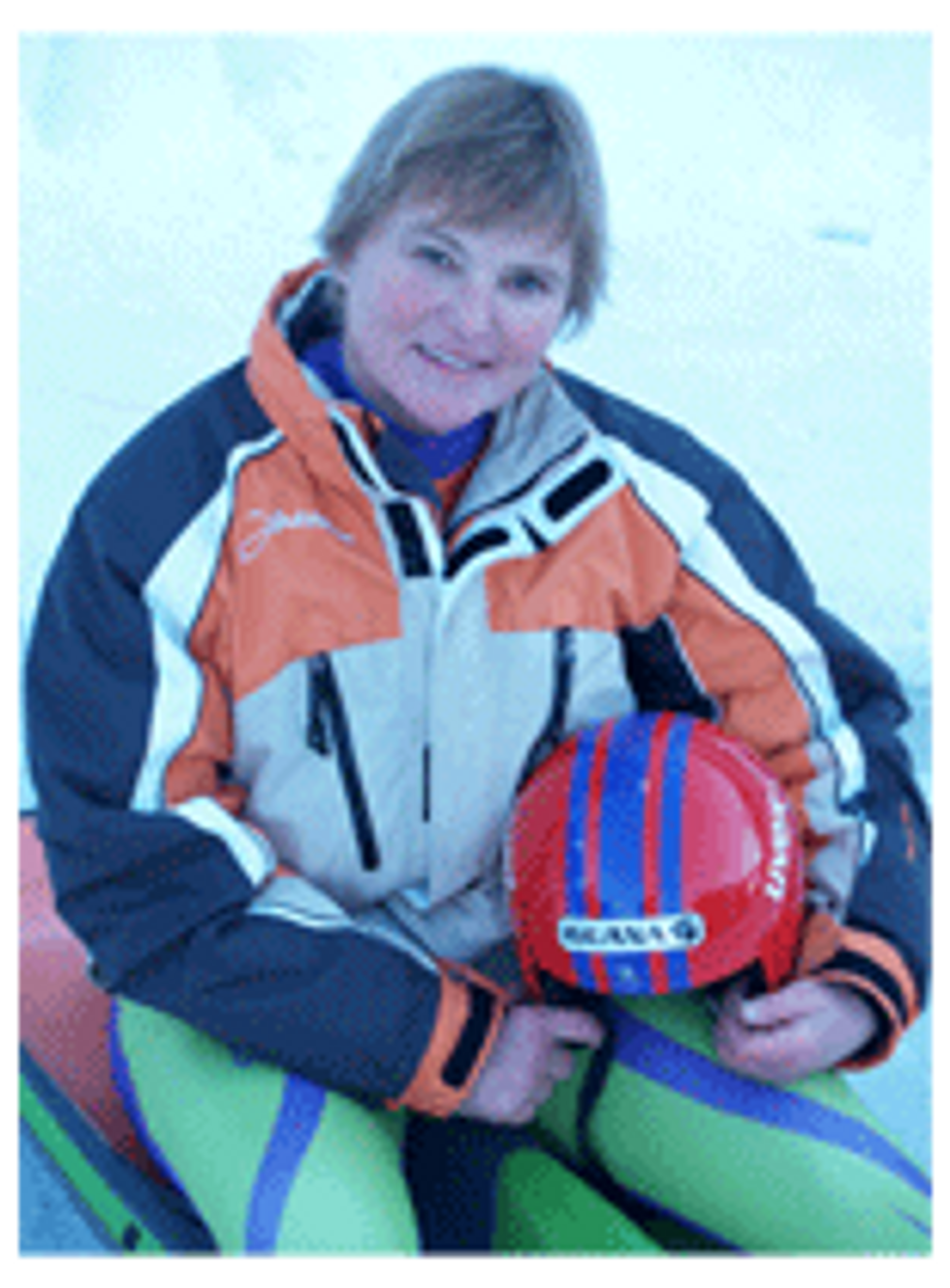 You're invited! Tune in and ask questions as Anne Abernathy, aka Grandma Luge, is interviewed on Real Women on Health's online radio show Friday, May 21st at 12:30 p.m. (click here: http://www.blogtalkradio.com/realwomenonhealth). Not exactly sure who Anne is? Anne is a six-time Olympic luger who has broken boundaries, records, and stereotypes throughout her career. Anne began competing in the Olympics at age 33, an age when most other luge athletes retired. Her career spanned 26 years. She is the first woman to qualify for six Winter Olympics and, despite battling through major life threatening injuries, cancer, and numerous knee surgeries, she has made multiple comebacks and become a fixture in the sport. 

Before her first Olympic appearance in 1988, Anne was diagnosed and treated for Non-Hodgkins Lymphoma. Although the cancer returned several times during her sports career, Anne tried to keep it hidden from the public through three Olympic appearances until it was revealed in a front-page article of the Washington Post prior to the 1998 Nagano Olympics. These were the days before Lance Armstrong broke the stigma of cancer making athletes 'less than.'
---
During her career as a luger, she also suffered a serious accident resulting in a brain injurythat caused significant medical problems. Within a year of therapy and rehabilitation, she was able to return and qualify for the 2002 Winter Olympics.
 
Anne is in the Guinness World Records book as the oldest woman ever to compete in the Winter Olympics Games. She broke the record first in the Salt Lake City 2002 Olympics and again in Torino in 2006.

In 2010, Anne joined TENA, maker of bladder protection products, as a spokeswoman for its "Be Tenacious" campaign to inspire women with bladder control issues to face this common condition head on and to speak out and seek solutions. As an older athlete in her sport, when Anne experienced bladder control issues she faced a challenge of which her teenage peers were unaware and one that many of her contemporaries were reluctant to discuss. She now hopes to be a resource for other women and to bring the condition to the forefront of women's conversations.

Do you have questions for Anne? Share them below and we'll make sure they're including on next week's radio show.