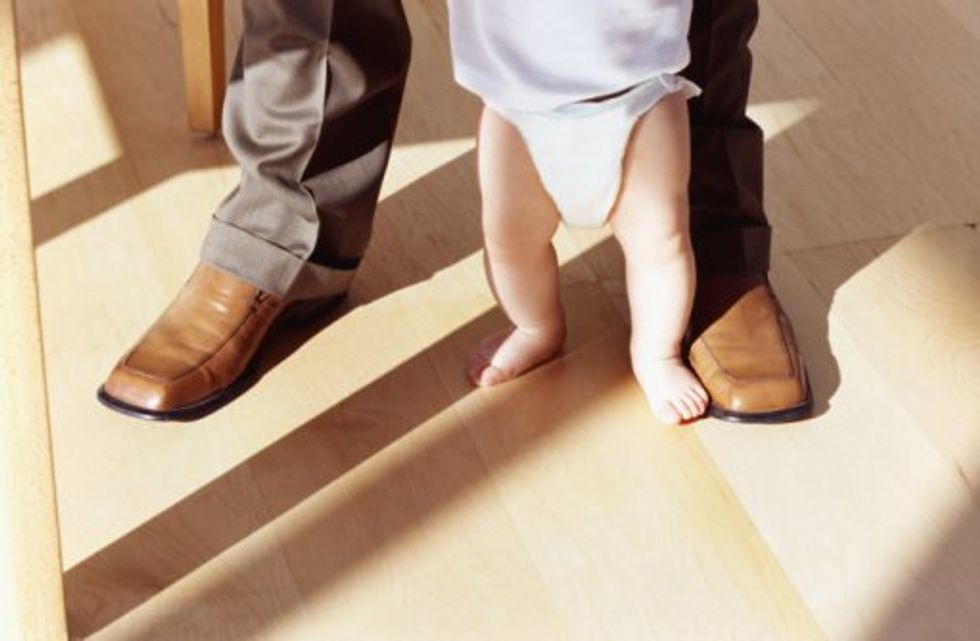 Sunday, June 21st, will be my husband's first Father's Day. He's a wonderful partner. He loves our little munchkin more than anything in the world, he reads bedtime stories, changes dirty diapers and so much more which is why I want to do something special for him.
---
I already bought a super-cute Father's Day card from Snapily.com (I uploaded two photos of Gideon and created a fun flip effect that makes it look as though Gideon is smiling at him) but could really use your help in deciding what else to do to celebrate the day.
Help a new mom out :) How can I show how much I appreciate him and his help this past year? Any ideas?