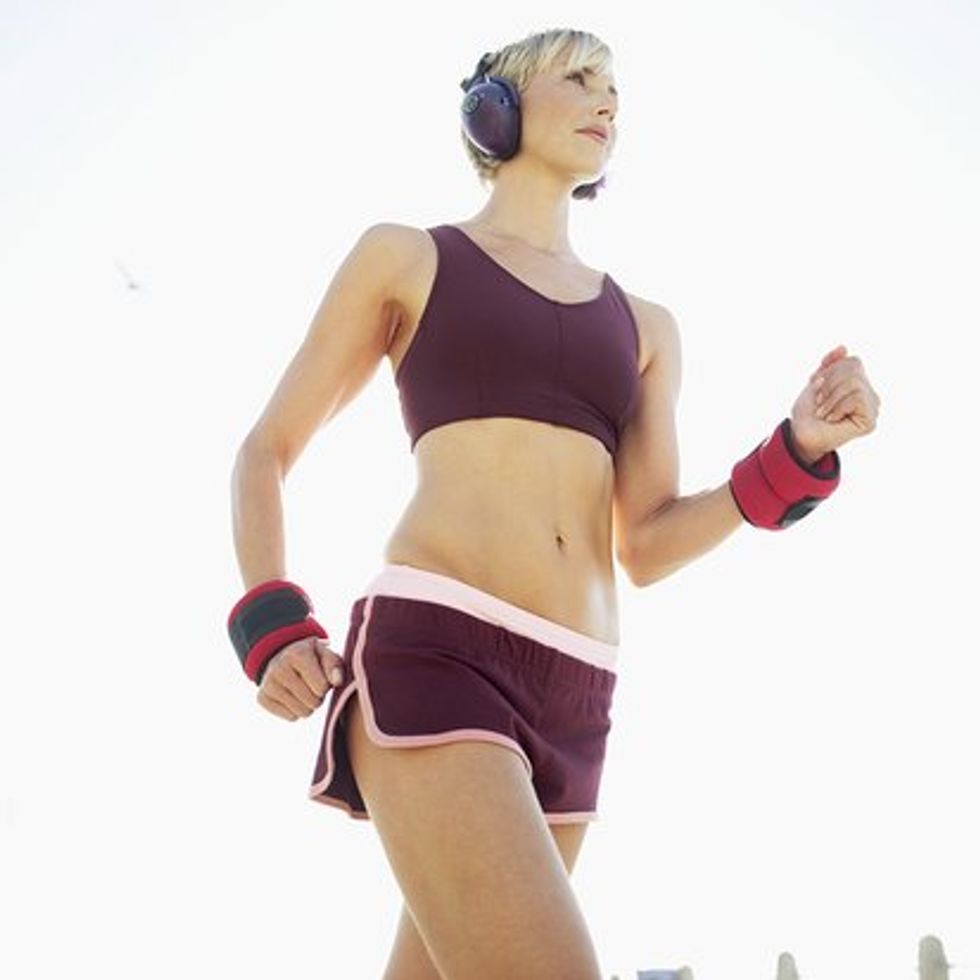 Flipping around the TV during this past week between the holidays and New Year's, I came across a "retro"—I will not say old—piece of concert footage from 1992 featuring Earth, Wind & Fire. Wow, did that band move! I think I even worked up a small sweat just watching their aerobic-style dance moves to "September"—all the while sipping tea from my sofa and enjoying the lingering comfort of fuzzy slippers.
---
But it got me thinking about my commitment to move more this year and the playlists I plan to create for my new iPod. Sure, I could easily hit shuffle and get lost in my thoughts to the beat of whatever comes up next, but wouldn't it be great to custom tailor my song choices to my workouts?
I sat down to think about my goals for 2010—to continue running local 5K and 5-milers while training for my second half marathon by this spring. The best ways to begin any running program is through a combination of alternating running/walking intervals. Because each of my three weekly sessions will increase in difficulty, I began to think about that first step and what it will take to keep me moving.
Below are the musical results of some serious soul searching and attainable goal setting. Even though I had to purchase a song or two from an online music store, the minimal cost is just a fraction of some popular workout DVDs, which don't come with guarantees that I would even like them. With my partially purchased playlist, I know it's got "hit" written all over it!
Here's a sample of what I came up with, and I hope it inspires you to find your groove no matter what your style of exercise or taste in tunes. Just get going. "Let's Groove" together in 2010!
Warm-up: "Love Theme from St. Elmo's Fire." At 3:29 it's the perfect amount of mellow for me to walk a lap around the park's track and take the fresh air into my lungs.
Stretch: "What a Wonderful World." Another song to keep with gratitude for the day. Be sure to stretch out your quads, hamstrings, glutes and hip flexors now that you're a little warmed-up.
Begin: "Gonna Fly Now." OK, it might be cliché but nothing gets me started like the theme from Rocky!
·      "Let's Get It Started" (Black Eyed Peas)
·      "This Is the Time" (Billy Joel)
·      "I Ran (So Far Away)" (A Flock of Seagulls)
·      "Walking Man" (James Taylor)
·      "No One to Run With" (The Allman Brothers Band)
·      "Time After Time" (Cyndi Lauper)
·      "Against the Wind" (Bob Seger & the Silver Bullet Band)
Cool Down: "Run So Far" (Eric Clapton). Always end your run/walk with a nice walk to let the body begin to cool down while mentally patting yourself on the back for a job well done!
Stretch: "Smile" (the classic Nat King Cole or even a modern cover from the hit show Glee). This one's easy: You may be done with the hardest part of the workout but no exercise routine is complete without a good stretch to lengthen those hard-worked muscles and a smile—to reward yourself for a job well done!
Believe it or not, this running playlist is just over 45 minutes…pretty painless and extremely entertaining! Enjoy.
Beth