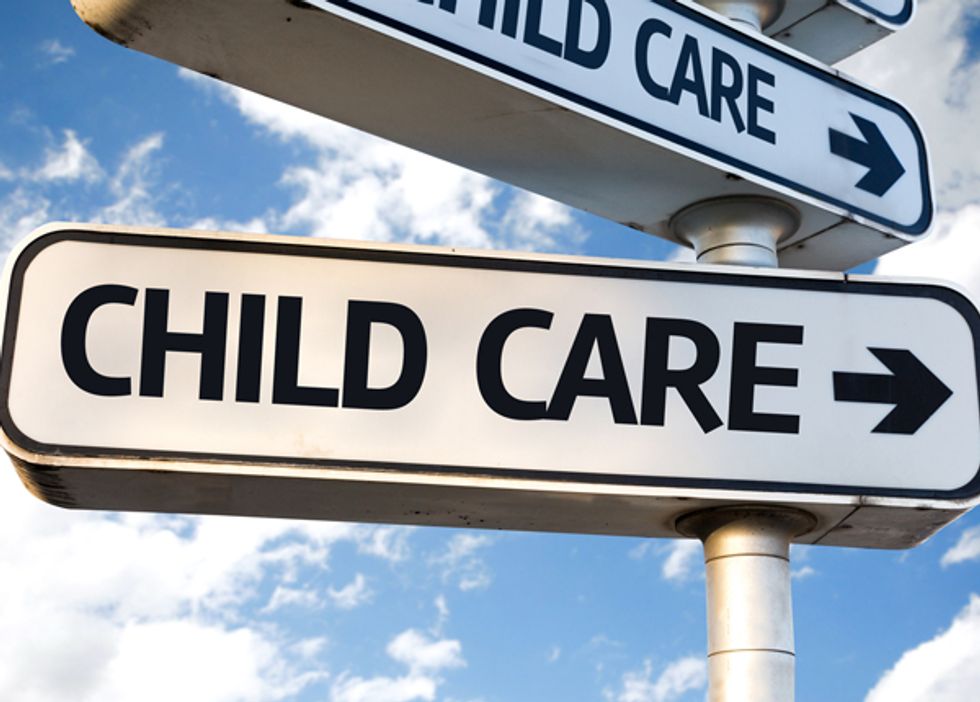 ---
You've heard your friends rave or complain about their au pair or nanny. You're intrigued by what you know so far about the two childcare options. But you want to get your facts straight since you're aware that what's right for your friend's family may not be right for yours. What you may see as a pro (She lives in my house so she's never late!), another family will see as a con (I don't want anyone living in my house!).
Our primer will teach you the ins and outs of each type of childcare provider. Weigh your options and decide whether an au pair or nanny is right for your family.
Au pair
An au pair is someone who is 18 to 26 years old, usually from another country and who has at the minimum graduated high school. In exchange for room and board, an au pair is contracted to care for your child(ren) a certain number of hours a day and certain number of hours per week. The au pair may or may not have childcare experience. You'll pay a fee to find an au pair through an agency, pay up to $500 toward the cost of the au pair's education and you'll have to meet a list of requirements since the au pair program is regulated by the U.S. government.
Pros
Affordable: The weekly rate for an au pair is generally lower than a full-time nanny since she's benefiting from you hosting her. And many au pairs get insurance coverage from the agencies that place them. You may or may not have to withhold taxes.
Cultural exposure: Your family will learn about another country as your au pair shares her culture, heritage, history, stories, games, crafts and more. Perhaps she'll cook some of her favorite dishes and teach the kids a few words from her native tongue. And your family will get the enjoyment of teaching her about American culture, too.
Reliable: They can't be late for work due to weather or traffic since they live right in your home.
Temporary care: If you need short-term childcare, such as over the summer, an au pair may be right for you. Many au pair programs offer temporary summer care options.
Flexible hours: Just because they live in your home doesn't mean they're available around the clock. But they're likely flexible with their time. If you travel for business or work inconsistent hours, an au pair is generally able and willing to accommodate that. Since you can schedule their time any way you want, you can change the au pair's hours each week.
Cons
Youth: You may feel that your au pair is naïve due to her young age and lack of exposure to American ways and your community.
Lack of social life: If your au pair don't know anyone else in the area, she may want to be involved in your family's activities when she's not working. Or she may heavily rely on you to help orient her to the area.
Unclear background: Au pairs do get at least 32 hours of childcare training before they move in with you. But, you might not understand their prior experiences as you navigate a resume from a foreign country.
Inexperienced: They may have little background or specialized experience caring for kids if they aren't seeking a career in child care.
Language barrier: Au pairs must be proficient in spoken English. But since English is spoken differently around the world, you may need to explain some things to them.
No in-person meeting: Since your au pair lives abroad, you won't meet her before she's hired. Rather, you'll interview her via phone, email or Skype.
Restricted hours: They can only work a certain number of hours a day and a week. They also must have one complete weekend off each month.
Boarding: You may not have an extra private bedroom to house her or feel comfortable having another person stay in your home or drive your car.
Housework: They generally do light housework that relates to the kids. But they're not live-in maids. So you'll also need a cleaning person if you want one.
Set ending: They'll live with you for 12 months and have the option to extend their stay six, nine or 12 more months. That means you'll eventually need to find another form of childcare.
Nanny
A nanny is a childcare provider who works in your home. You can find one by paying a fee to an agency, searching childcare provider websites or job boards, or getting a name via word of mouth.
Pros
Training: Nannies have made childcare their career so they likely take their job seriously. They may be trained in certain areas of childcare and members of nanny organizations. They likely have fellow nanny friends with whom they can swap stories with.
Understandable credentials: Since their work experience is most likely based in the United States, you'll likely understand their work and educational background.
Flexibility: If her schedule permits, she may be able to arrive early or stay late.
Trial run: You may have done your homework on paper, but you still want to see the childcare provider in action. With a nanny, she may be able to do a trial run, where she works for you for a day or so to ensure she's a good fit for you and your child.
Have their own life: They may grow close with your family. But they likely won't rely on you for social activities or expect to be involved in your life when you're not working.
Staying power: If you find a nanny who loves you and vice versa, she may stay with your family for years.
Housework: If you don't want to hire a cleaning person, you can hire a nanny who will clean your home as well as provide childcare.
Well-connected: If they've worked or lived in your area, the nanny may be able to set up playdates with other nannies' kids or introduce your child to classes and activities you may not know about.
Cons
Expensive: If you're paying by the hour, a nanny can be pricey. And you may have to pay more for a nanny's care depending on the number of children you have, the hours you want (such as pay her more because you work at night), the area you live (nannies in urban areas tend to be pricier) and her experience. You'll likely have to pay her for sick days, vacation time and holidays. You may have to pay for her insurance and taxes.
Availability: They're not available around the clock. You have to respect their lives outside the job and generally stick to a schedule. And since they're traveling to you, they can get stuck in traffic or may be unable to come during a snowstorm or other major weather event. And if they have children, they may call out sick if one of their own kids is ill.
Turnover: Your nanny may leave you if the job is too demanding, she gets a better offer or she leaves the area.
Transportation: If your nanny drives and uses her car, you need car seats for her and want to ensure her vehicle is safe for your children to drive in. If she drives your car, you need to be comfortable with that. You'll want to make sure she has auto insurance and a valid driver's license. If she doesn't have a car, you may need to pick or drop her off at the bus stop or train station. And you'll need to make sure she can transport your child to activities without a car (subway, bus, walking, etc.)
No regulation: Unless you use a nanny agency, it's up to you to check references and run background checks (criminal record, driving record). And nannies aren't required to have certain child development training backgrounds or attain specific levels of education.