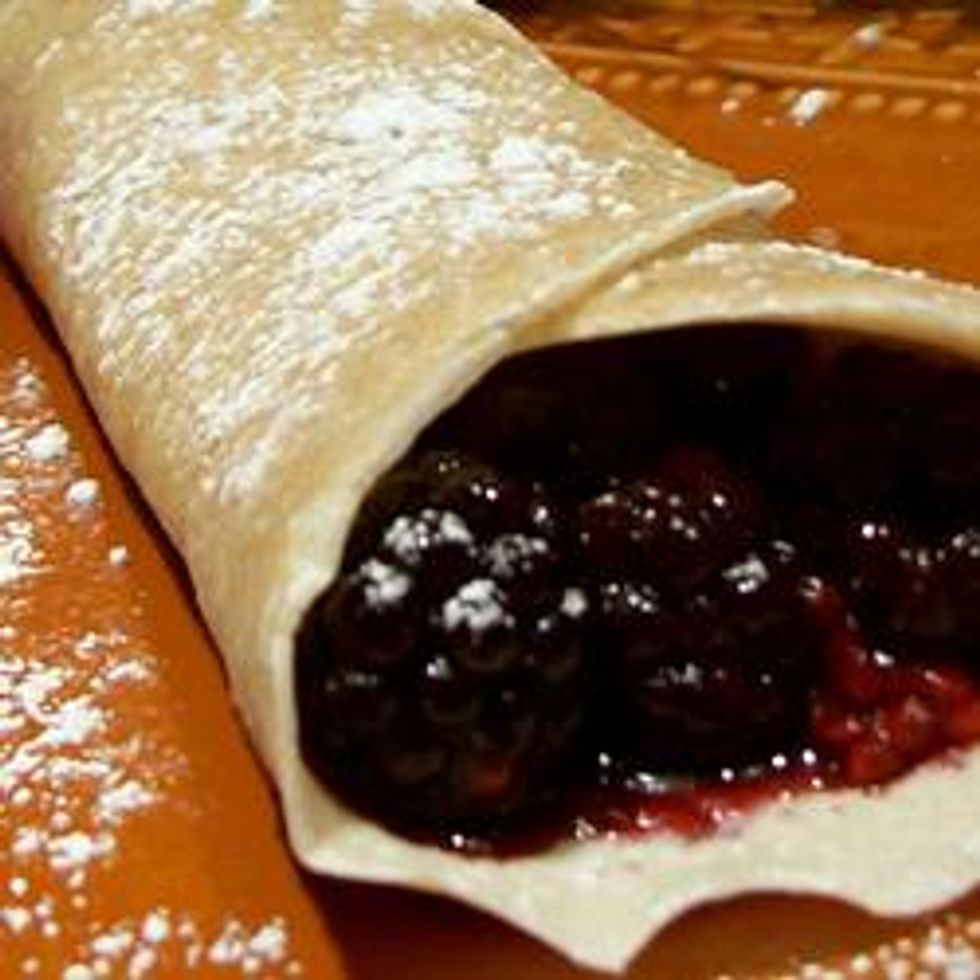 Prep Time: 10 Min
Cook Time: 5 Min
Ready In: 15 Min
---
Servings: 2
Original Recipe Yield 4 crepes
Ingredients:
1/2 cup whole wheat flour
2 egg whites
1/2 cup skim milk
1 pinch salt
1 tablespoon vegetable oil
1/2 cup mixed frozen berries, thawed and drained
1 tablespoon confectioners' sugar for dusting
Directions:
1. Whisk together the wheat flour, egg whites, milk, salt, and oil in a large bowl until smooth.

2. Lightly coat a skillet with cooking spray and place over medium heat. Pour 1/4 cup of the batter into the skillet. Tilt the pan in a circular motion to allow the batter to spread to the edges. Cook until the bottom is light brown, about 2 minutes. Flip the crepe and place 2 tablespoons of the mixed berries in the center of the crepe; cook another 2 minutes. Fold the crepe in half and remove with a spatula to a serving plate. Dust with confectioners' sugar and serve.
Nutritional Information:
Amount Per Serving Calories: 228 | Total Fat: 7.6g | Cholesterol: 1mg
Recipe courtesy of AllRecipes.com