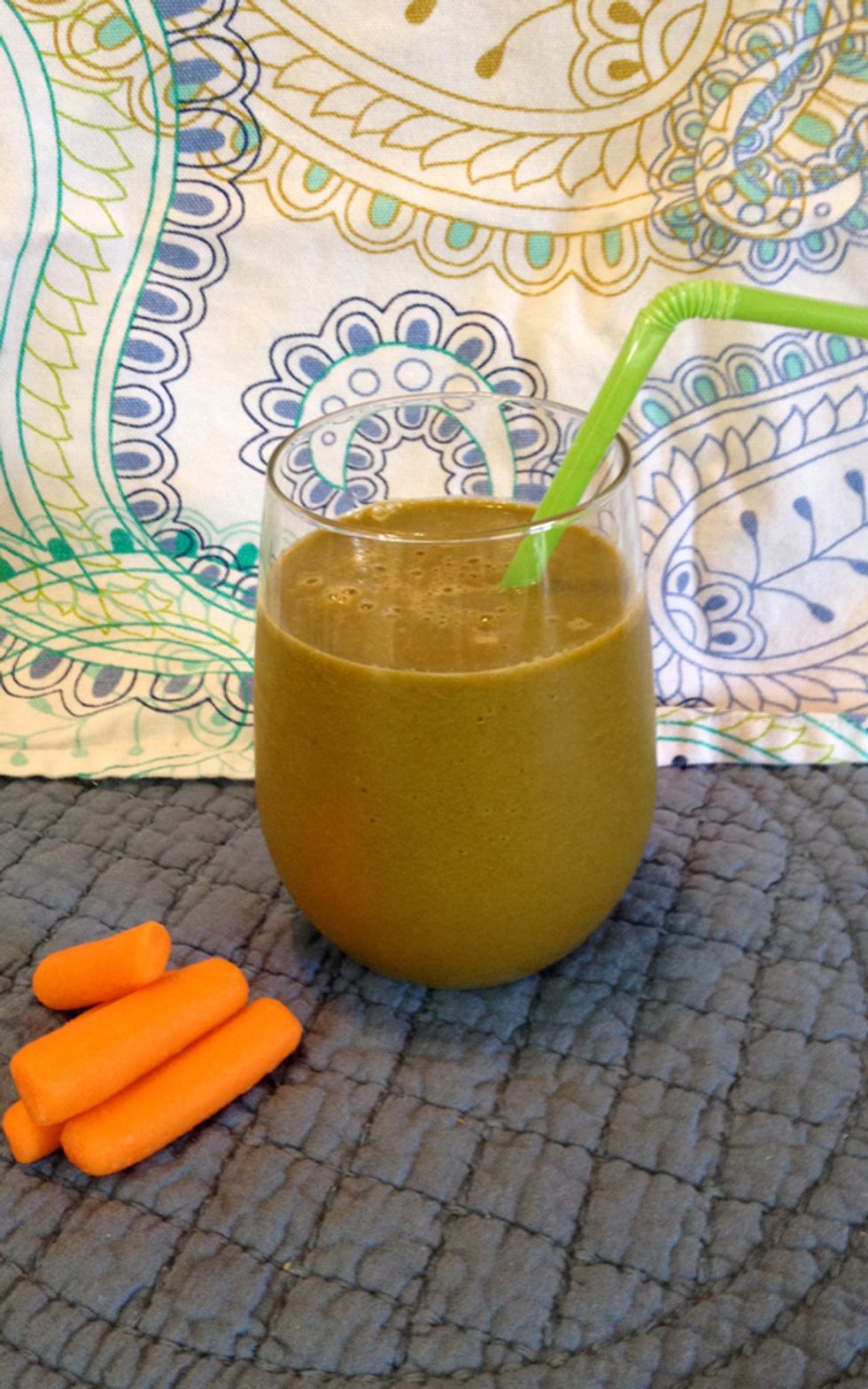 Prep Time: 5 minutes
Ready In: 5 minutes
Servings: 2
---
Ingredients:
2 cups spinach
1 cup almond milk, unsweetened
2 cups baby carrots
1 banana
1 teaspoon pure organic vanilla extract
1 teaspoon cinnamon
1 tablespoon organic raw honey (do not feed honey to babies less than a year old)
Directions:
Place all ingredients in a blender and blend until smooth.
Note: Spinach is a vitamin powerhouse and has a mild taste that mixes well with other flavors. With this smoothie, kids get all the benefits of spinach, plus a giant dose of vitamin A from the carrots. Our bodies use vitamin A to build and maintain healthy tissue for eyes and skin, making it an important nutrient for growing kids and adults alike.
Recipe courtesy of Kimberly Daly, a healthy lifestyle and nutrition expert, avid runner and author of the blog SomeKindofRunderful.com.