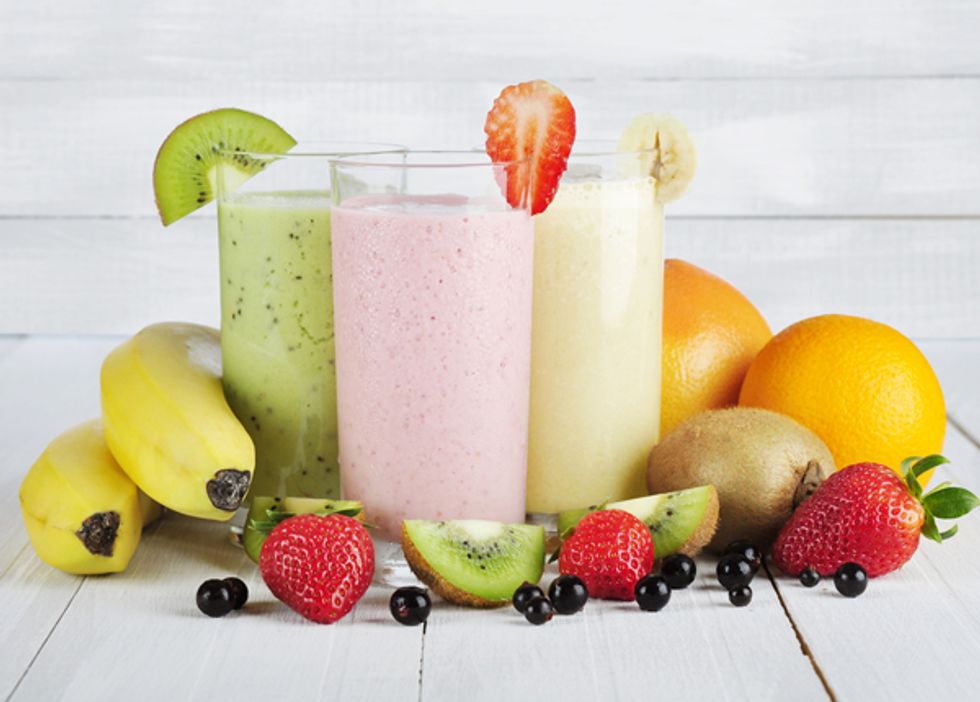 ---
Remember when cupcakes exploded onto the culinary scene and had everyone scrambling to try out the newest cake and frosting combinations? Now everyone's buzzing about smoothies, and the good news is that these treats are a lot healthier and can be substituted for any meal or snack. They're great to whip up for breakfast on the go, a pre- or post-workout snack or a liquid lunch or dinner. Some can even be a great stand-in for dessert if you're craving something sweet.
If you have a blender and the urge to try out this latest food trend, here are five single-serving recipes to try.
Blueberry Banana Oatmeal Chia Smoothie
320 calories

A great breakfast substitute, this smoothie is packed with protein and fiber to keep you satisfied until lunchtime. Plus it's got antioxidants and heart-healthy omega-3s to boost your health.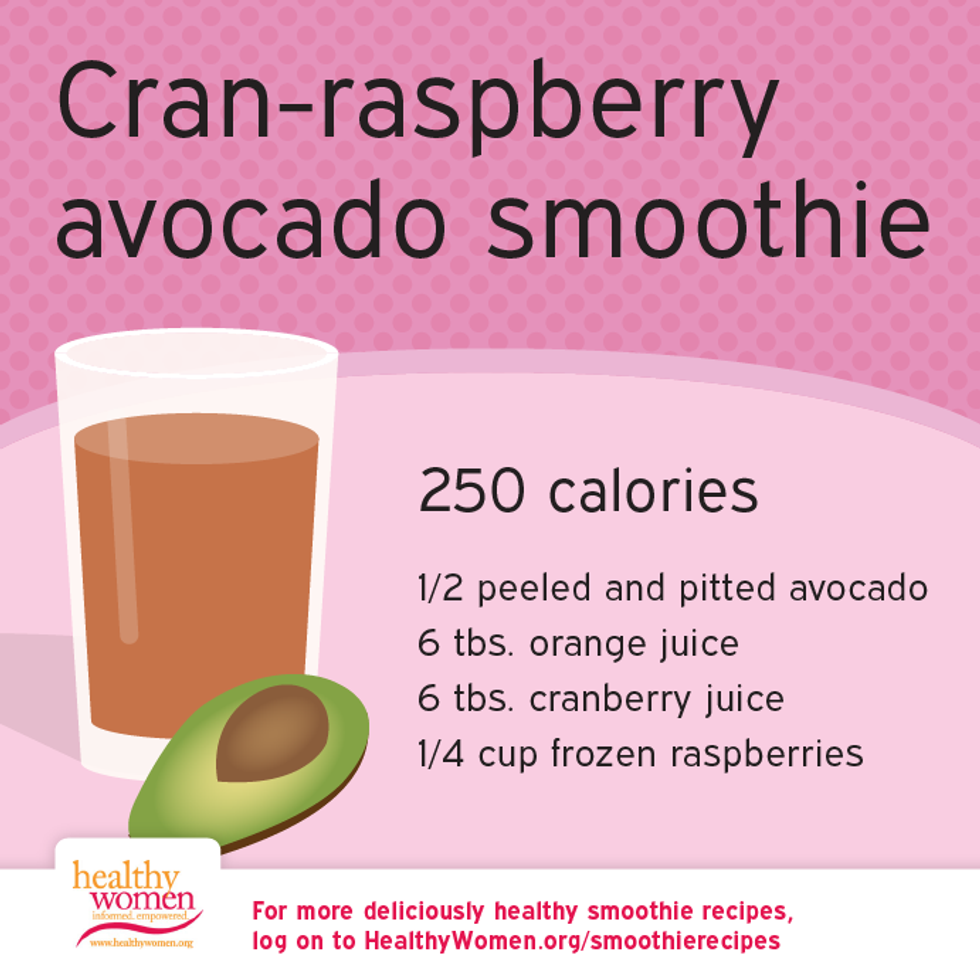 Cran-Raspberry Avocado Smoothie
250 calories
It may sound like a weird combination, but avocado is a great mixer in fruit smoothies for a decadent, creamy consistency. It also adds omega-3s, along with the antioxidants from the cranberry juice and raspberries.
Kale Almond Pineapple Smoothie
145 calories
Kale is a current favorite superfood, and it's a great addition to all kinds of smoothies. Paired with the sweetness of pineapple, this option makes a great snack or lunchtime treat.
Kiwi Honeydew Smoothie
110 calories
Not your average fruits, kiwi and honeydew melon complement each other nicely to create a tasty treat that's perfect for any time of day. The apple provides a hint of tartness to offset the sweetener and enhance the flavors of the kiwi and melon.
Orange Creamsicle Smoothie
160 calories
Love creamsicles but want a snack that's a little more substantial? This smoothie is the perfect choice for breakfast, dessert or snack.
Helpful hints
Adding ice into smoothies last ensures that you don't overblend the ice and make your smoothie more watery than you'd like.
Freeze bananas first before tossing them into smoothies for a creamier texture—just peel and chop them first. Frozen berries also work well in smoothies, and you won't need ice.
Add liquid to the blender first, then add frozen fruit and ice. Put fresh fruit into the blender last. This ensures that your blender doesn't have to work too hard and enhances the flavor.
Don't hesitate to experiment by adding your own ingredients! Protein powder, chia or flax seeds, flavored yogurts and exotic fruits or vegetables can all enhance your smoothies.