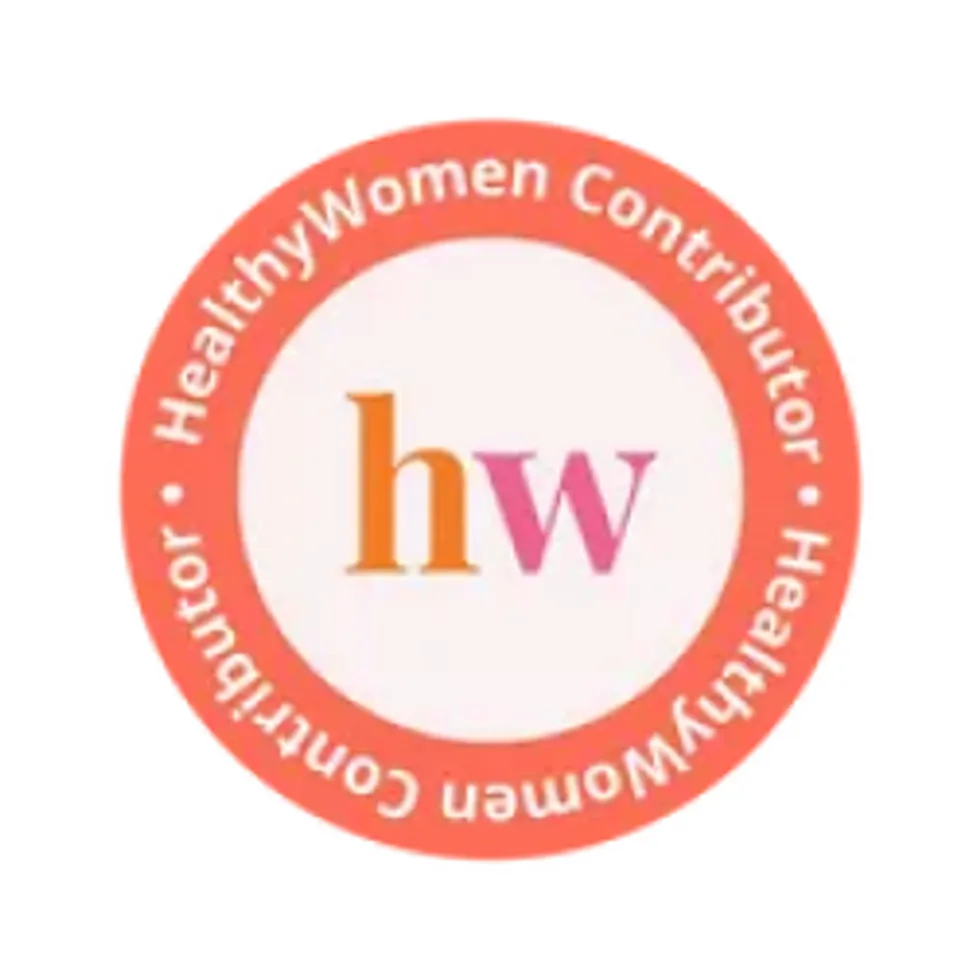 Monica Mallampalli, PhD, MSc, Healthy Women's Senior Scientific Advisor
Dr. Monica Mallampalli is an independent scientific consultant and a long-term advocate for advancement of women's health research. She has 15 years of progressive experience in science, advocacy and management and has worked in the government and non-profit sector. Dr. Mallampalli has broad subject matter expertise in several health areas including cardiovascular disease, musculoskeletal health, mental health, breast cancer, Alzheimer's disease, clinical trials, sleep health and urological health. She likes to combine her understanding of complex scientific issues with her strong analytic and problem-solving skills to help better advocate, communicate and educate the scientific community, policymakers and the advocacy community.
Dr. Mallampalli has been interviewed by the media on several occasions to discuss women's health issues, including a live segment on the NBC Today Show to provide expert opinion about women's sleep health. Dr. Mallampalli has authored many publications in scientific journals and magazines including advocacy reports on topics related to women's health. She has been invited on several occasions as a guest speaker at both science and policy forums.
Previously, Dr. Mallampalli served as the Vice President of Scientific Affairs at the Society for Women's Health Research (SWHR®) where she provided strategic vision and leadership role towards developing and executing scientific initiatives related to women's health and sex-based biology research. Prior to working at SWHR, Dr. Mallampalli served as a Health Science Policy Analyst at the National Institute of Mental Health (NIMH) and as a Research Fellow at the National Institute of Diabetes and Digestive and Kidney Diseases (NIDDK). She was also a Post-doctoral Fellow at The Johns Hopkins University School of Medicine's Department of Cell Biology. She earned her PhD at the University of Utah in Human Genetics and received a Master of Sciences with a concentration in Biochemistry from Osmania University in India.
Full Bio
Medications exist that could cut costs, expand treatment options, and potentially save lives — but you can't access most of them.
They're called biosimilars, and they're medicines that have no clinically meaningful differences from biological medicines, also called reference products or biologics. These medicines are derived from living microorganisms, animal cells or plants and are used to treat a range of conditions from breast cancer to autoimmune diseases. Although subtle differences may exist between biosimilars and their biologic counterparts, studies have shown that those differences don't impact the safety or efficacy of the drugs.
The biggest difference between biosimilars and reference drugs may be their vastly different price points.
According to the RAND Corporation, a public policy nonprofit organization, biosimilars could introduce competition in the pharmaceutical marketplace by reducing spending by $54 billion by 2026.
HealthyWomen has taken an active role in discussing how biosimilars impact women's health. Last October, we gathered experts together to discuss biosimilars in Washington, DC. And this November, I gave a presentation at a public meeting hosted by the Food and Drug Administration (FDA) on the reauthorization of the Biosimilar User Fee Act (BsUFA). First authorized in 2017, the act allows the FDA to continue a program that provides resources to review new biosimilars and encourages the development of biosimilars that may deliver safe, effective and affordable treatments for women who need them the most.
Without reauthorization, BsUFA will expire in September 2022.
We can not allow this to happen.
Women could be the biggest consumers of biosimilars … but they don't know much about them
Europe pioneered the use of biosimilars in 2006, and they started slowly gaining traction in the United States three years later, in 2009. That's when Congress created the Biologics Price Competition and Innovation Act (BPCI Act) to increase competition in the pharmaceutical marketplace. Five years have passed since the FDA approved the United State's first biosimilar, Sandoz's Zarxio, which reduces the risk of infection in patients receiving strong chemotherapy that can cause a low white blood cell count.
Some of the diseases treated by biosimilars disproportionately impact women. For example, midlife women bear the biggest burden of chronic conditions such as breast cancer and autoimmune diseases such as rheumatoid arthritis, which can be treated by biosimilars.
Despite the potential benefits to women's health, in 2019, a HealthyWomen survey found that
70% of survey respondents
didn't understand biosimilars. This could be attributed in part to
marketing tactics
used by manufacturers of reference products to prevent less expensive biosimilars from reaching the market — after all, lower costs could decrease their profits.
Many biosimilars aren't making it to the pharmaceutical market
To date, the FDA has approved 28 biosimilars, but only a few of them are currently available on the market. And it's more than marketing tactics keeping them from getting there. Although they were manufactured to increase market competition and meaningfully decrease the price of expensive biologics, some makers of reference medications have delayed their entry to market by entering litigation that claims biosimilars infringe on patents that protect biologics.
To date, nearly every biosimilar manufacturer faces, or has faced, such legal action. This has big repercussions for consumers who need options for less expensive medications. Hadlima, for example, a biosimilar to Humira that treats arthritis, plaque psoriasis and Crohn's disease, among other health conditions, can't be sold in the United States because of ongoing litigation and patent issues.
And even when biosimilars do make it to the market, due to the high costs of litigation, makers of these medications can't lower their costs as much as expected, which means they haven't yet lived up to the goal of the BPCI Act to increase market competition and substantially decrease prices. Without increased competition, biologics and the few biosimilars that have come to market continue to be among the most expensive drugs available, making it difficult for many women to afford them.
A way forward
In 2018, the FDA published its Biosimilars Action Plan (BAP) for the purpose of "balancing innovation and competition." BAP not only acknowledged the FDA's important role in increasing access to biosimilars, but it also recognized barriers to increasing both the development and adoption of these drugs, including the need to increase public awareness.
In addition, the FDA has identified education as a necessary factor to the successful development and adoption of biosimilars, and it has done a fantastic job creating educational materials about these new drugs. Yet for biosimilars to truly get a foothold in the pharmaceutical market, the FDA must continue to support increased outreach to patients.
Our 2019 survey showed that 65% of women would probably use affordable medicines if they were able to access them. By building confidence about the cost and safety of biosimilars and their equivalence to biologics, consumers may start demanding that more of these drugs make it to market.
Women can take matters into their own hands by asking their healthcare providers for information about biosimilars, such as what they know about biosimilars, whether there's a biosimilar to use instead of the medicine they're currently prescribed for their condition, and what their healthcare provider knows about the research that demonstrates the safety and efficacy of biosimilars.
It's important for the FDA to reauthorize the BsUFA. It will not only provide resources to review new biosimilars, it will also allow the FDA to create accessible and understandable educational campaigns to answer questions like these.
I suspect the number of people able to attain biosimilars — especially women living with chronic conditions — would dramatically increase as more people learn how biosimilars could improve their lives.