As a former New Yorker, I love exploring new cities when I travel. That's why I so enjoyed my first visit to St. Petersburg, Florida. St. Petersburg has the best of both worlds—the beautiful beaches on the Gulf Coast and a vibrant downtown that's filled with great restaurants, shops and cultural destinations.

If I ever decide to spend my life after 50 winters in a warmer climate, I could definitely see living in St. Petersburg or a Florida city nearby.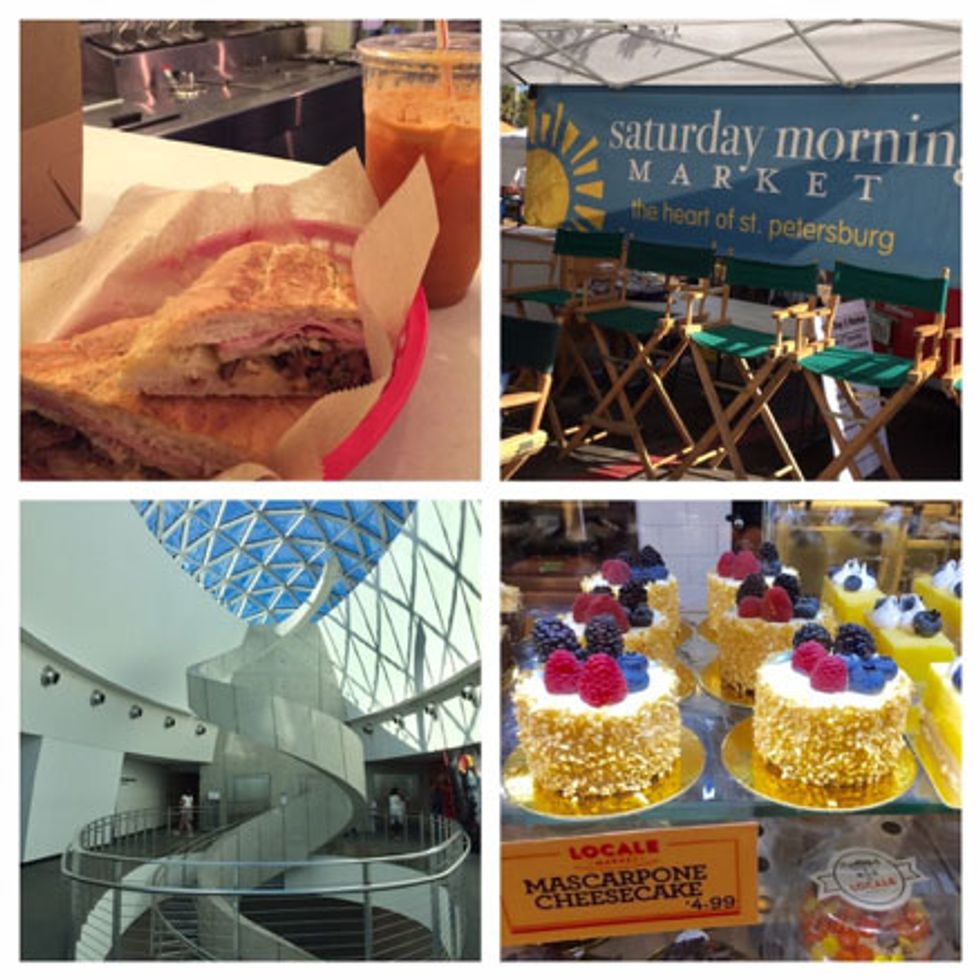 A sampling of downtown St. Petersburg.
---
The downtown area is not far from Pass-a-Grille, where my boyfriend L and I stayed at the Inn on the Beach. (Did you read my first post about all the things to do in Pass-a-Grille? If not click here.) By car, it's about a 20-minute ride from our island inn to the mainland city. We found parking to be inexpensive—only $5 to park in the garage on Saturday. You can also grab a trolley from Pass-a-Grille to downtown which takes about 45 minutes.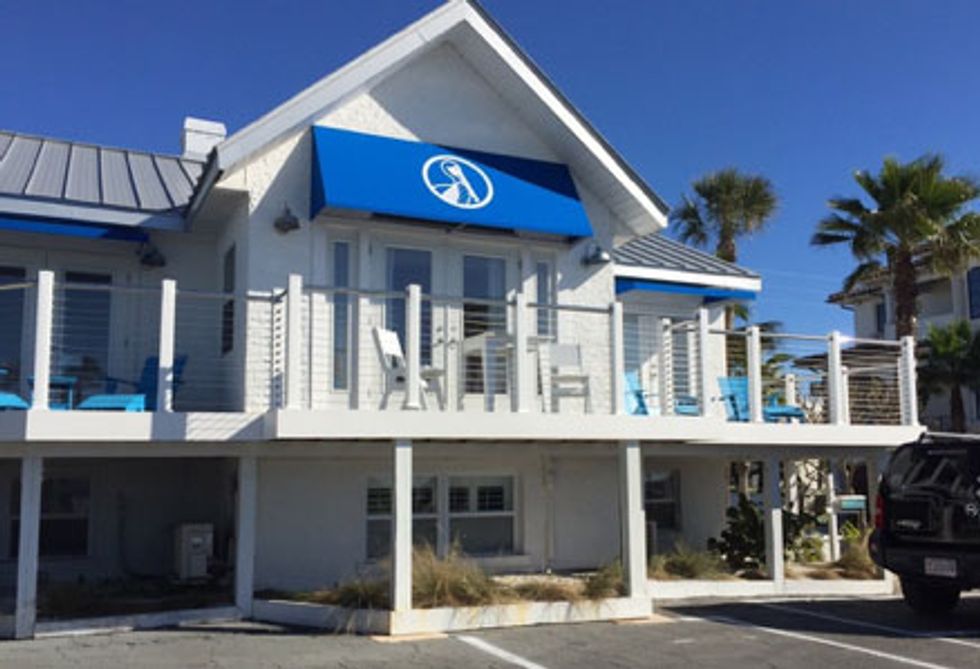 The Inn on the Beach in Pass-A-Grille, St. Pete Beach, Florida.

A Best-Ever Cuban Sandwich
One of our first stops for dinner was Bodega on Central Avenue, suggested by a member of the @VSPC Tourism team. The corridor is filled with a diverse selection of hip and cool small businesses run by entrepreneurs. Bodega was voted "Best of the Bay" for its Cuban sandwich, which is exactly what I ordered.
 
It was OMG, OMG, OMG, the best Cuban sandwich I've ever eaten. L ordered a roasted pork platter with plantains, which was so, so good too. Bodega is known for its freshly made juices, a trend that I also found all over Venice Beach, California, last November. We sampled two varieties with ingredients like ginger, turmeric, carrots and apples. I recommend sharing a sandwich and juice—it was way too much food for L and me to consume for dinner.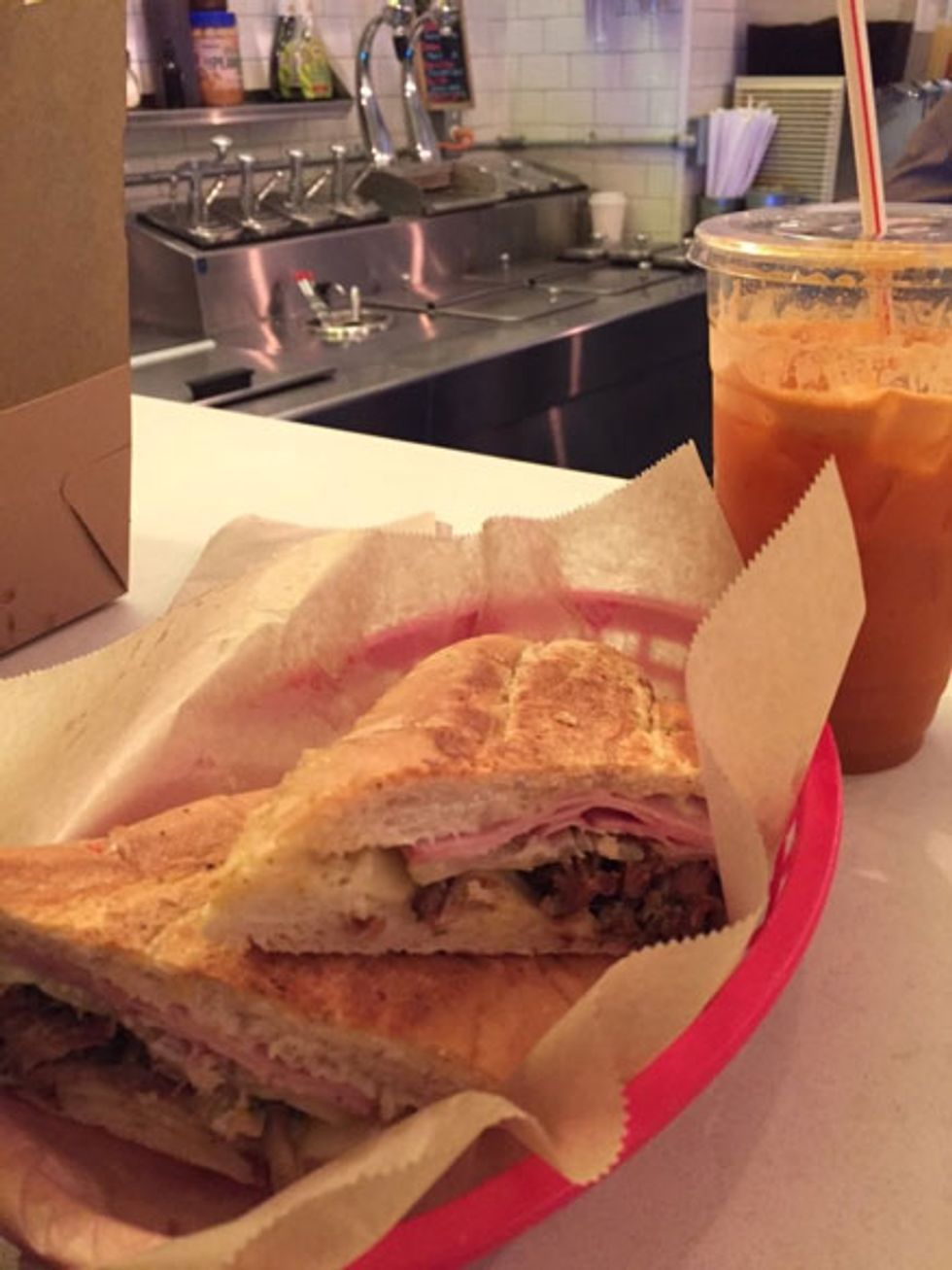 Best-ever Cuban sandwich.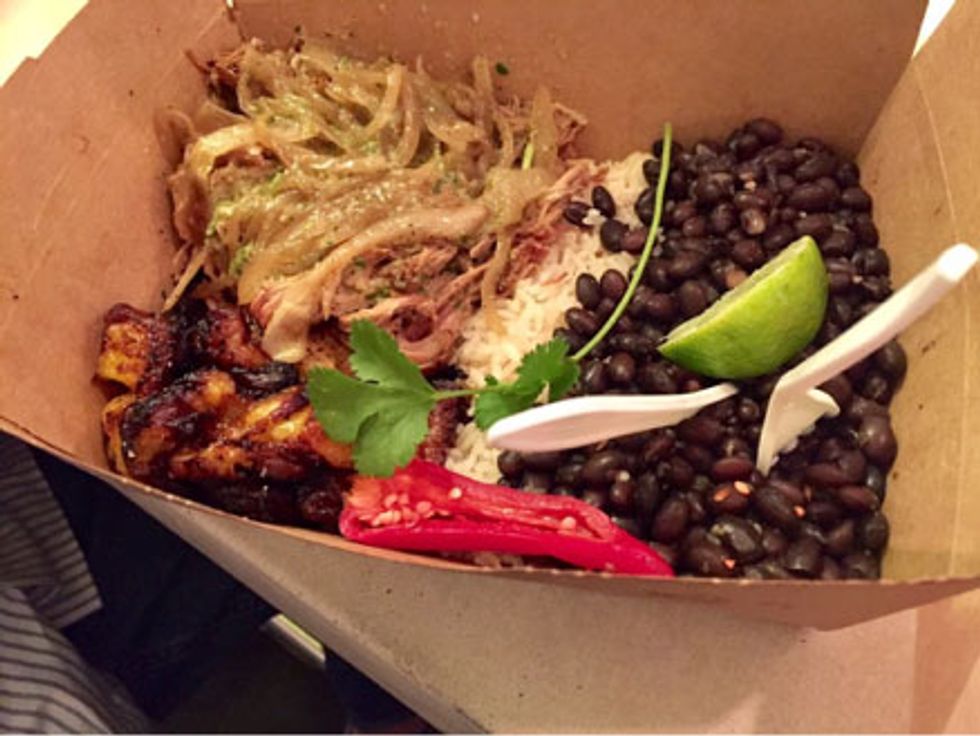 Delicious pork and plantains.
 
To Market, to Market
On Saturday we headed back downtown to experience St. Petersburg's Saturday Morning Market, held every Saturday, October through May, from 9 a.m. to 2 p.m. It is the largest fresh market in the Southeast United States. There's food, crafts and music. It's so much fun.

Saturday market offers over 130 vendors.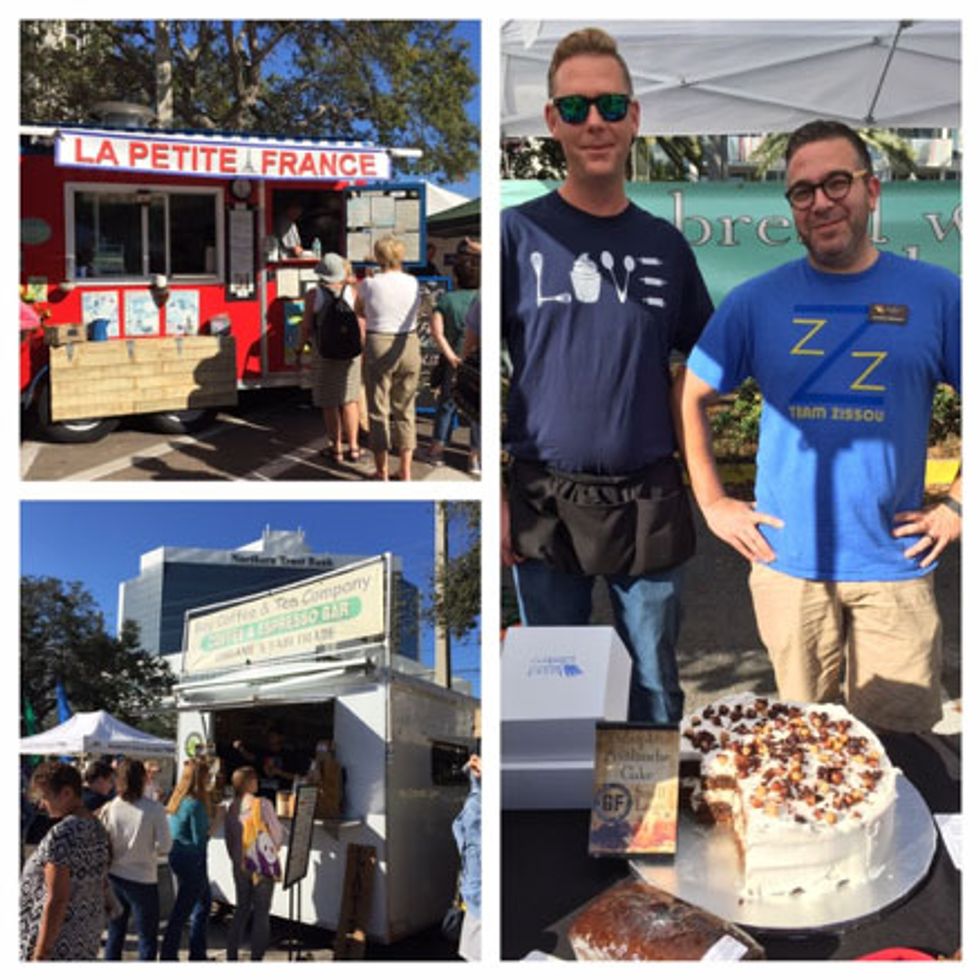 Food vendors sell gluten-free cakes, French crepes, cold-brewed coffees and much more.

And Then Some Culture
After making the rounds of over 130 vendors, we walked toward the waterfront to go to The Dali Museum, St. Petersburg's #1 attraction. The museum houses the largest collection of artist Salvador Dali's work, including "his student pieces through works of anti-art, surrealism, nuclear mysticism to his later career creations."

I was so pleased that there was a special Frida Kahlo exhibit on display while we were there. The exhibit will be available through April 17, 2017, and is well worth a visit.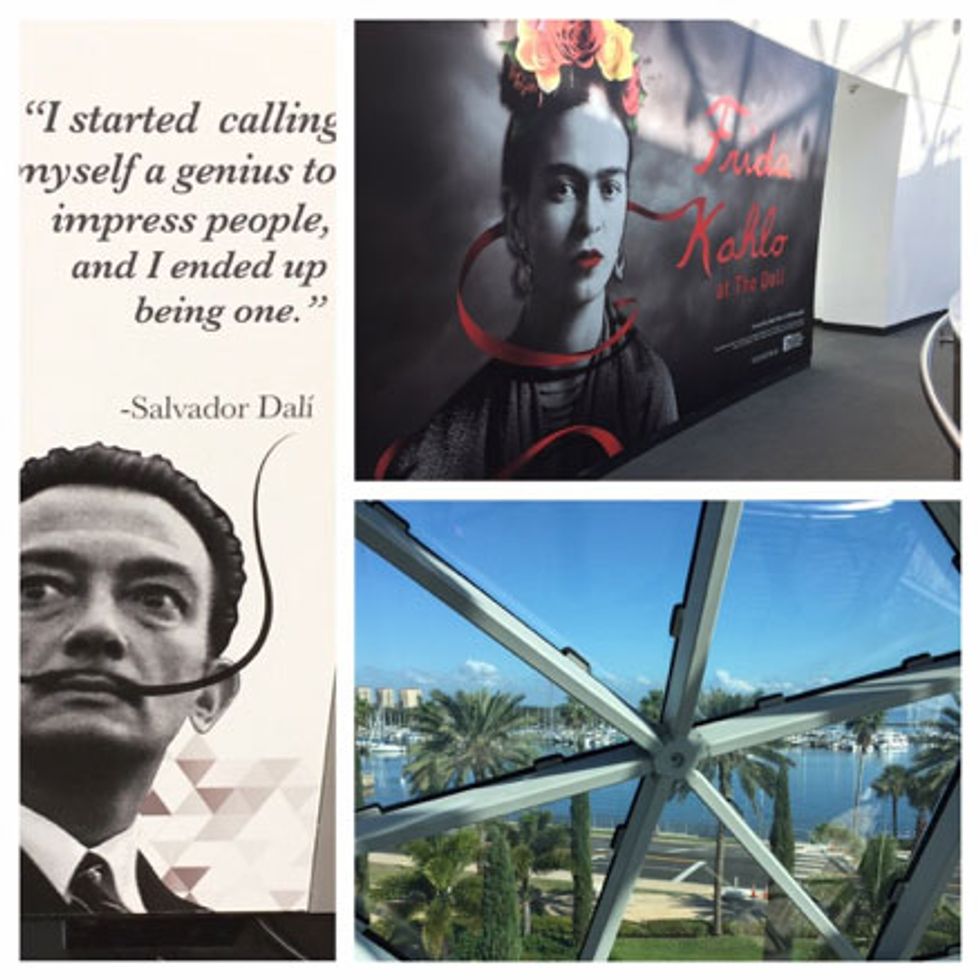 The Dali Museum is a highlight of St. Petersburg's vibrant downtown.
 
The building itself is an amazing piece of architecture—from the outdoor facade and avant-gardens overlooking the harbor to the spiral maze of steps inside that lead up to the permanent collection. There's a lovely cafe on the ground floor and a huge museum shop worth lingering—if your boyfriend (or spouse) will let you.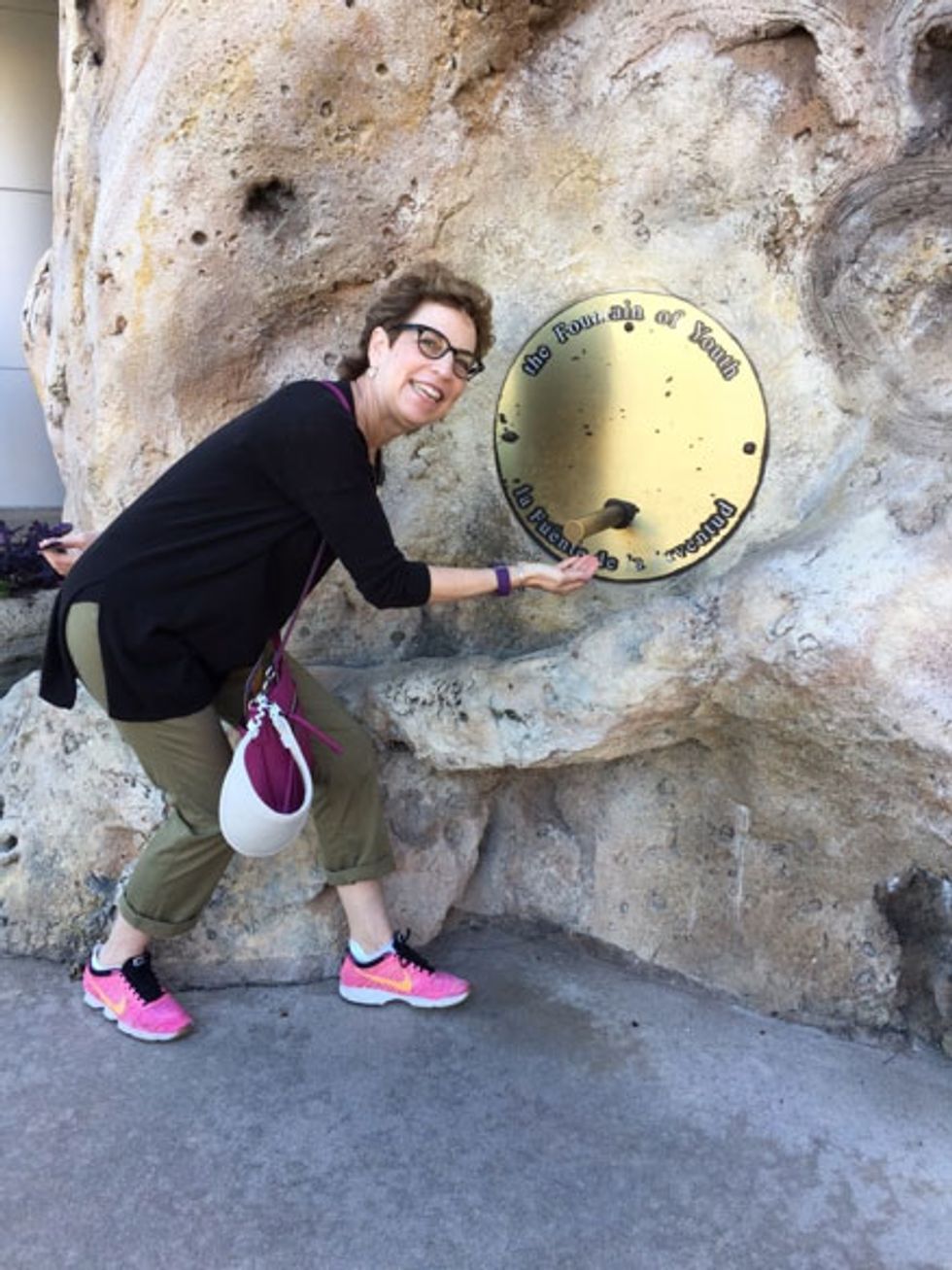 I found the Fountain of Youth outside The Dali Museum!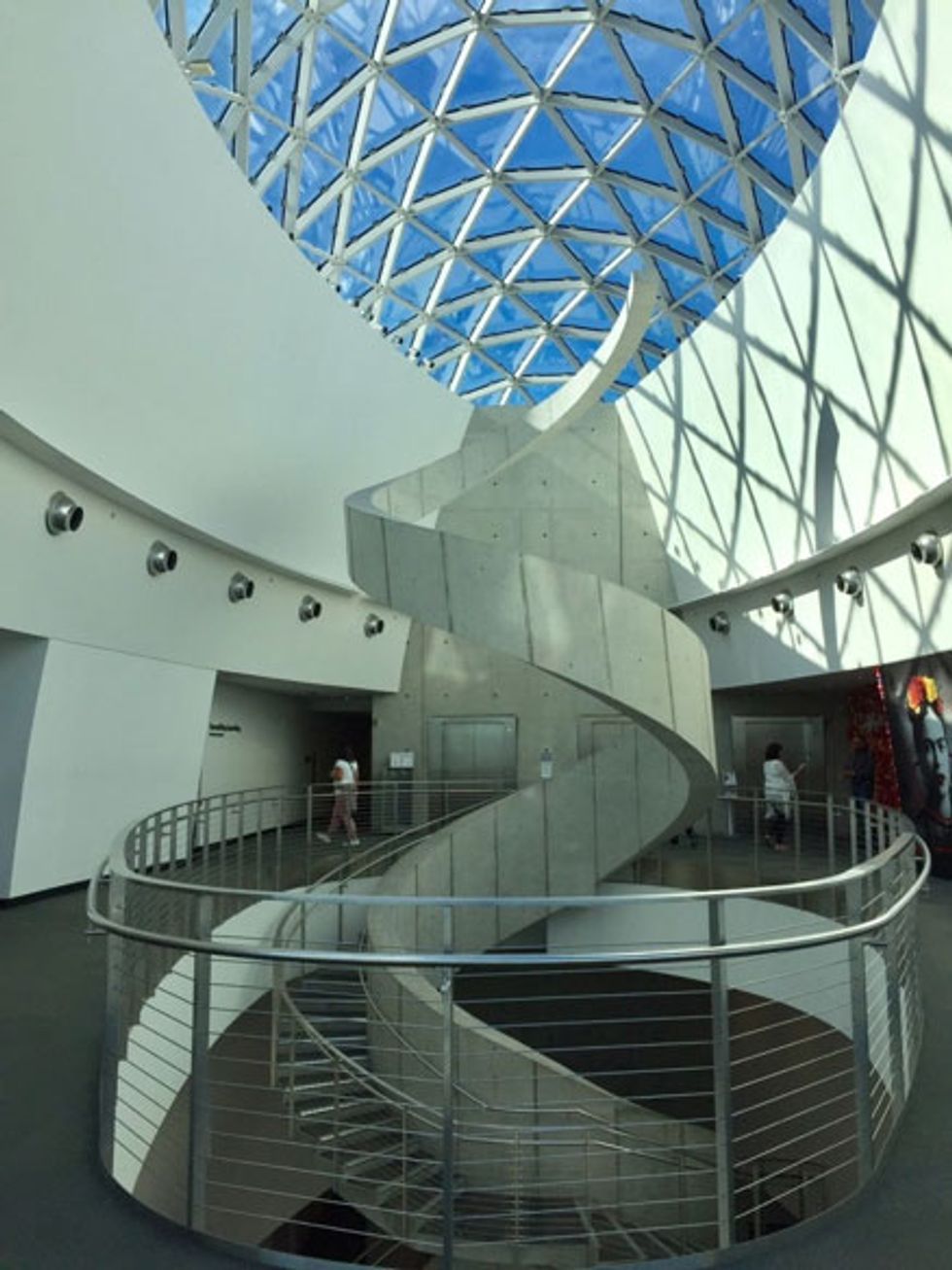 You can climb steps to the permanent collection or take an elevator.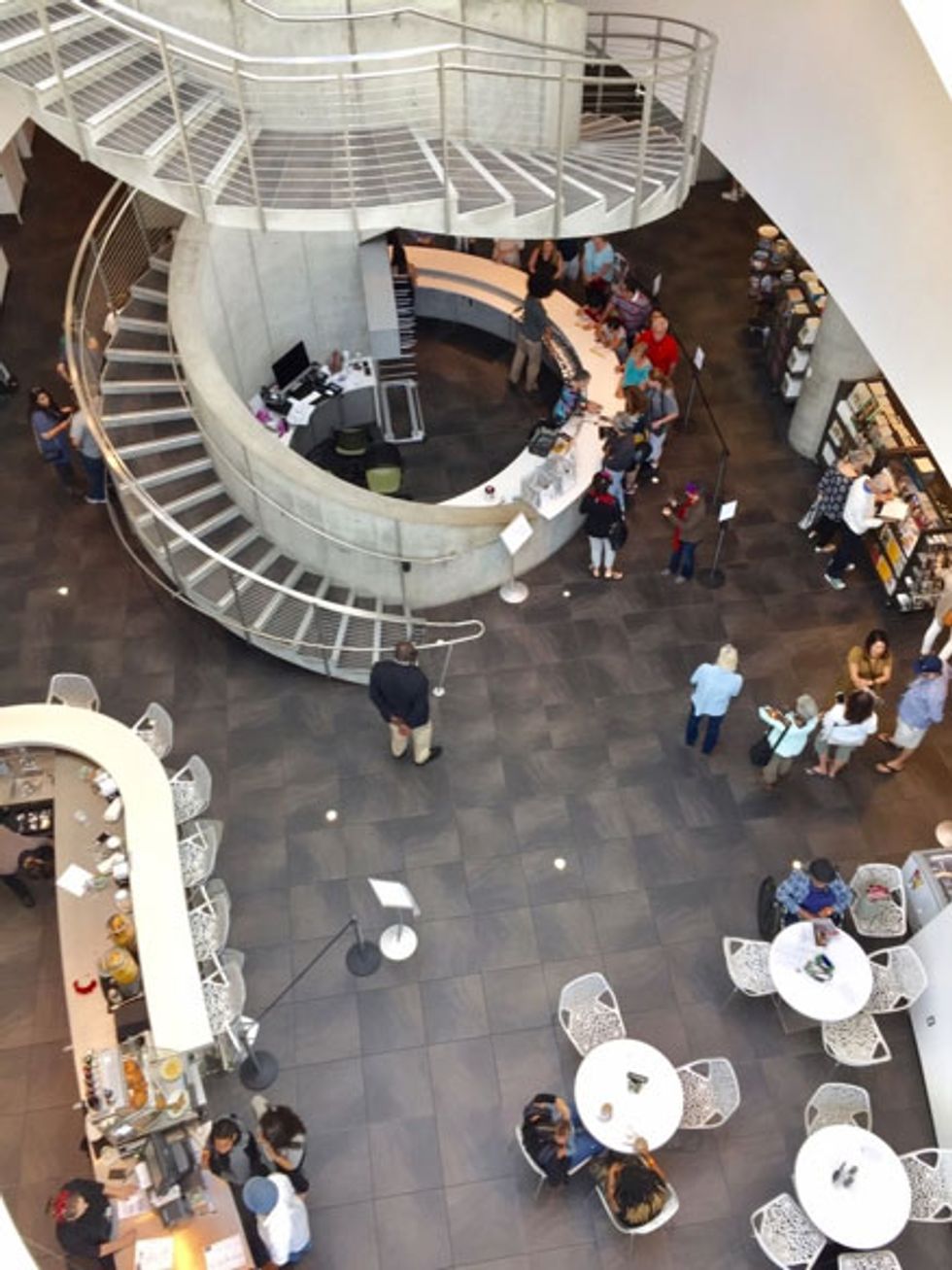 A view of the Dali cafe and museum shop.

While I spent over an hour in the exhibitions, L sat and read his book. He isn't a fan of museums, so I tried to use my time as efficiently as possible with the museum's handheld audio guide. The iPod guide is included with admission and provides a detailed description for most of the paintings.



This was one of my favorite paintings. Dali painted it when he was just a teenager.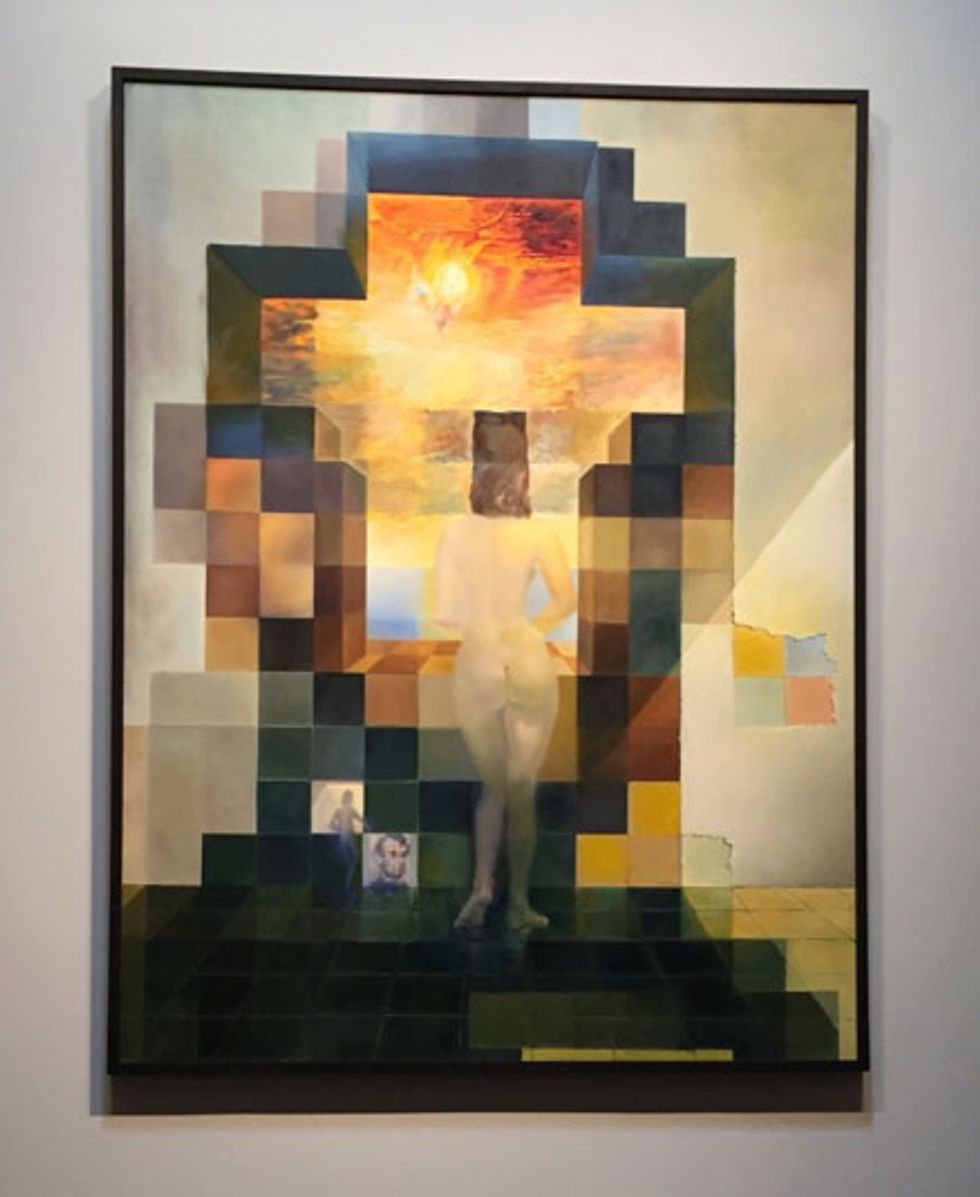 Can you see Lincoln's image in this Dali painting? Hold it at a distance to see.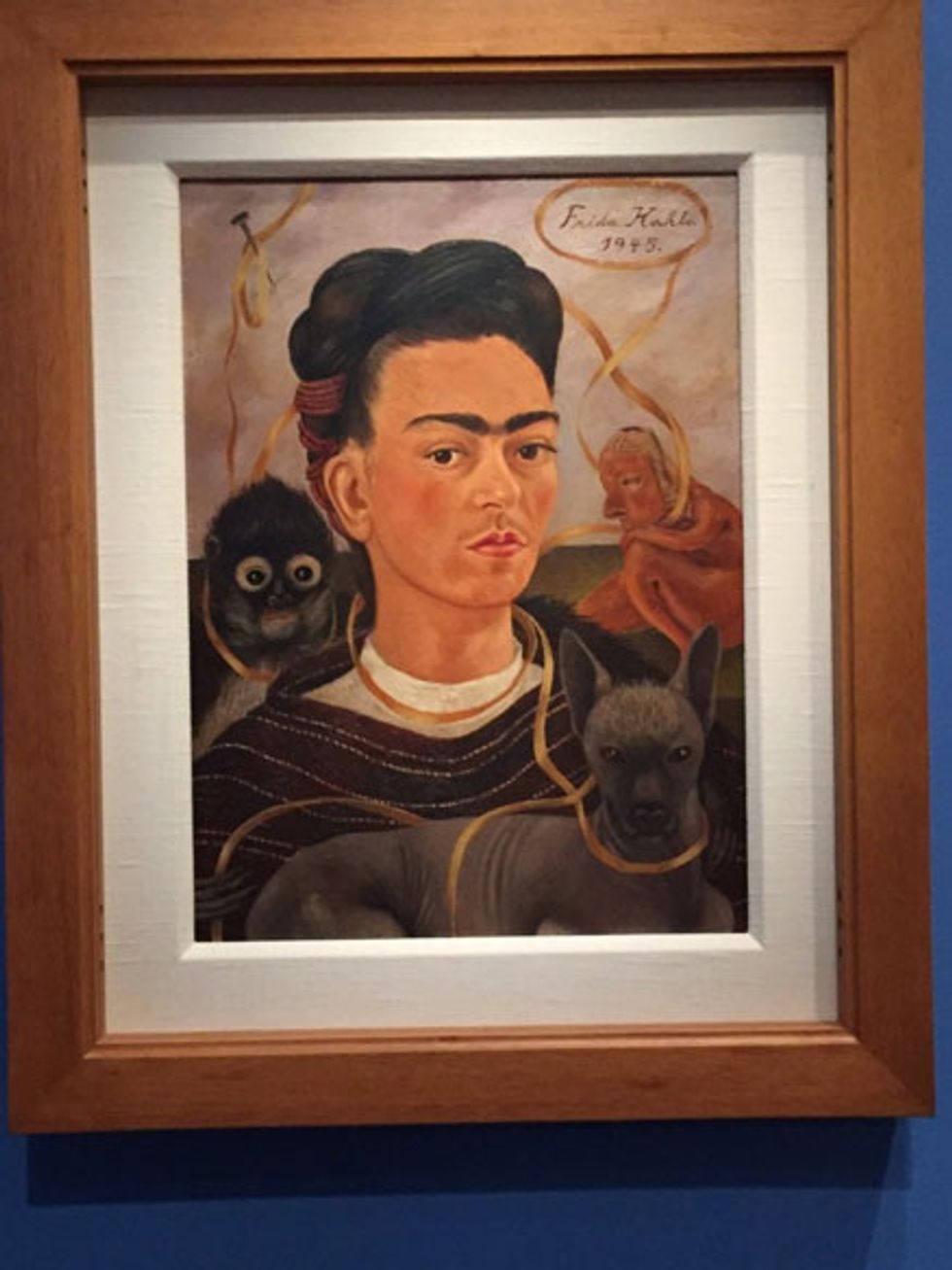 Frida Kahlo painted her self-portrait.

Back to Sunny Central Avenue
"Where are we going to have lunch?" L asked. I took out our map of downtown and navigated our way back to Central Avenue, only this time we were closer to the waterfront, so there was a whole new group of restaurants.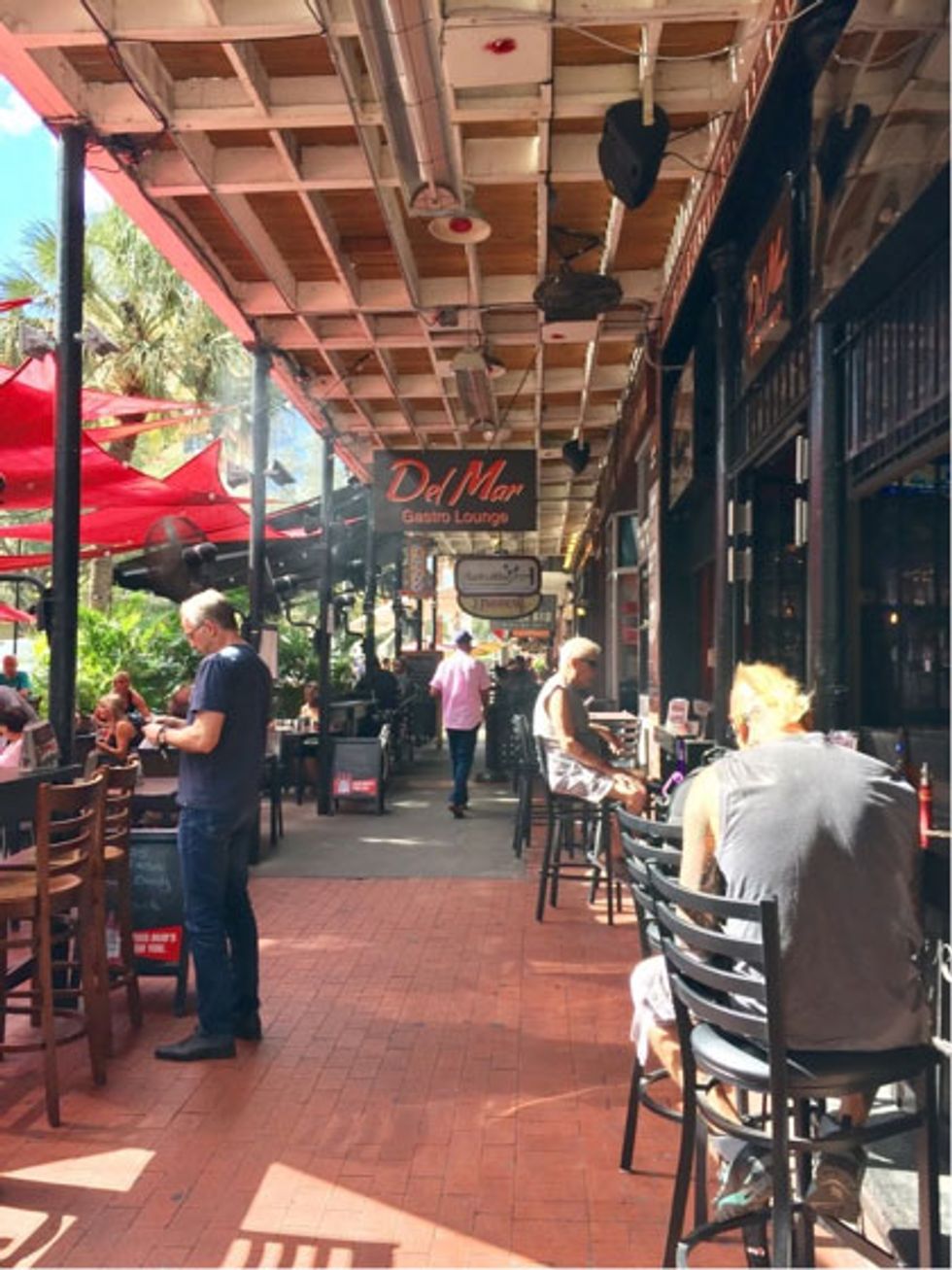 Central Avenue in St. Petersburg's vibrant downtown features a wide range of restaurants.

We selected Acropolis Greek Taverna, since L and I like Greek food. We had Greek salads, which were delicious. I will definitely return for dinner on a future visit. Supposedly, they have dancing, entertainment and even break plates during theme nights.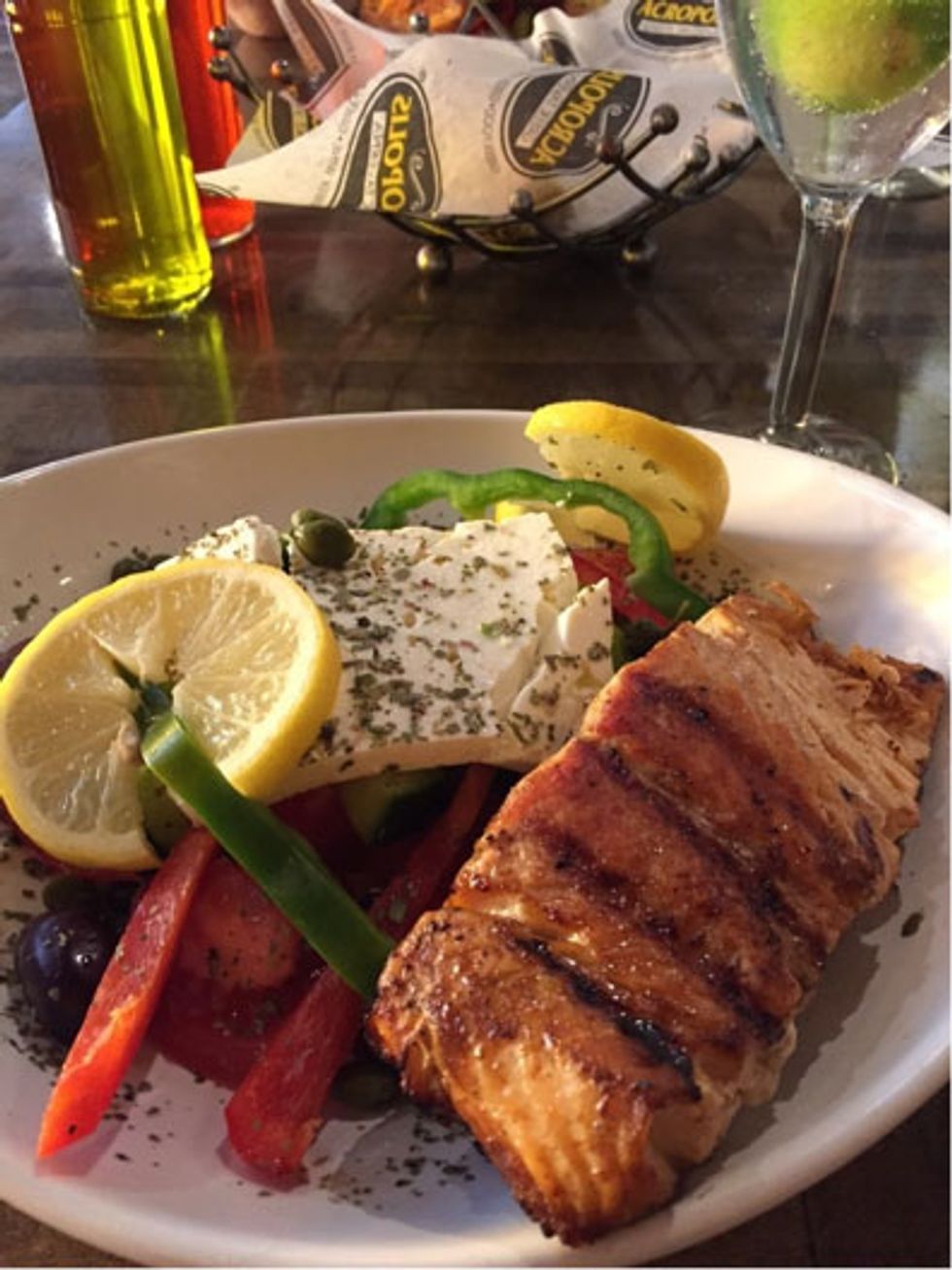 A delicious Greek salad with Salmon from Acropolis Greek Taverna.

There was so much more to see and do in downtown St. Petersburg. I so wanted to see all the murals, the Chihuly Collection of world-renowned artist Dale Chihuly's artwork, and other galleries in the Central Arts District. L advised that we save it for next time.

Fabulous Feast at FarmTable Kitchen
Sunday night would be our last opportunity to partake in another downtown gem. I had read about celebrity chef Michael Mina's FarmTable Kitchen restaurant on the second floor of the gourmet Locale Market at Sundial St. Pete—"a shopping, dining and entertainment megaplex," as The New York Times reviewer described it. I highly advise making reservations in advance it you decide to go.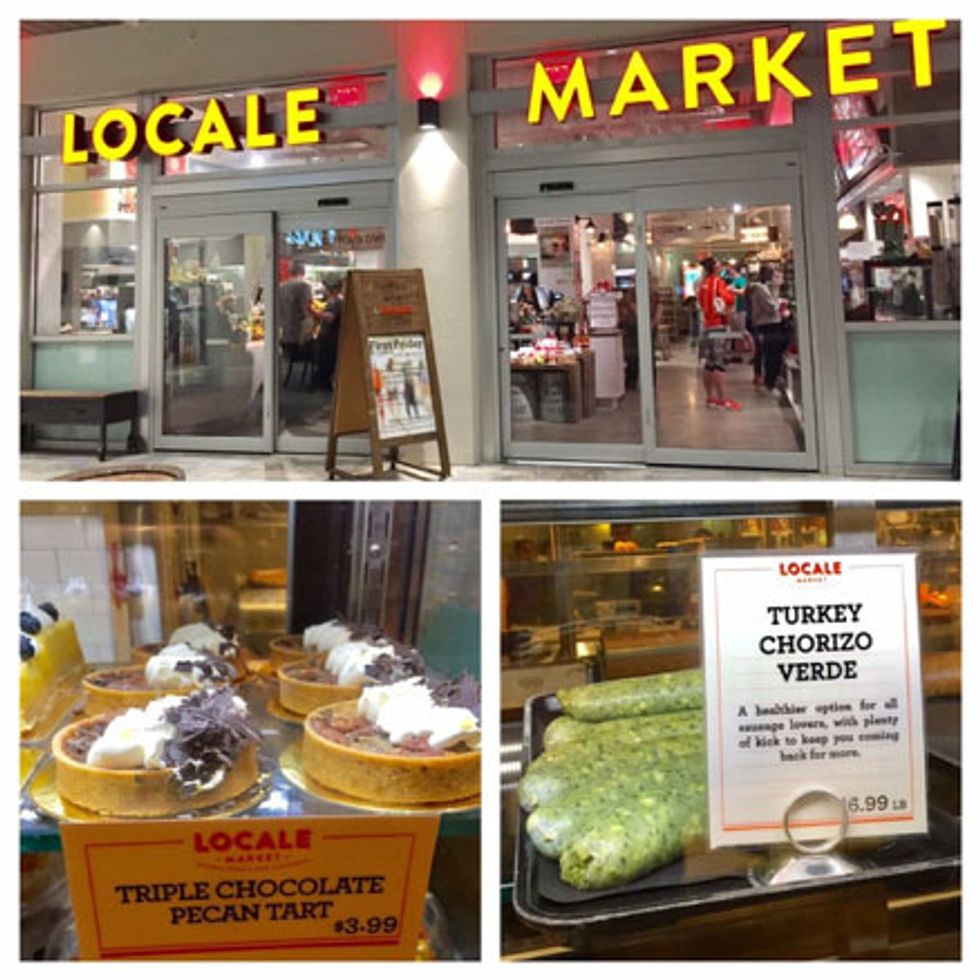 Locale Market offers a huge selection of fresh and prepared foods.

"This is the best meal we've had in St. Pete, don't you think?" L said.

"Absolutely," I agreed. We wanted to order everything on the menu.



We narrowed our selections to Shrimp Scampi Toast (ooh, ah, so good), Black Truffle Ravioli (so worth the carbs and cream), Oak Fired Faroe Island Salmon with borlotti beans, white wine saffron broth and fresh basil (we ate every last bean), and a side of Crispy Brussels Sprouts (roasted to perfection with honey soy). The only disappointment was that we were so full we didn't order dessert!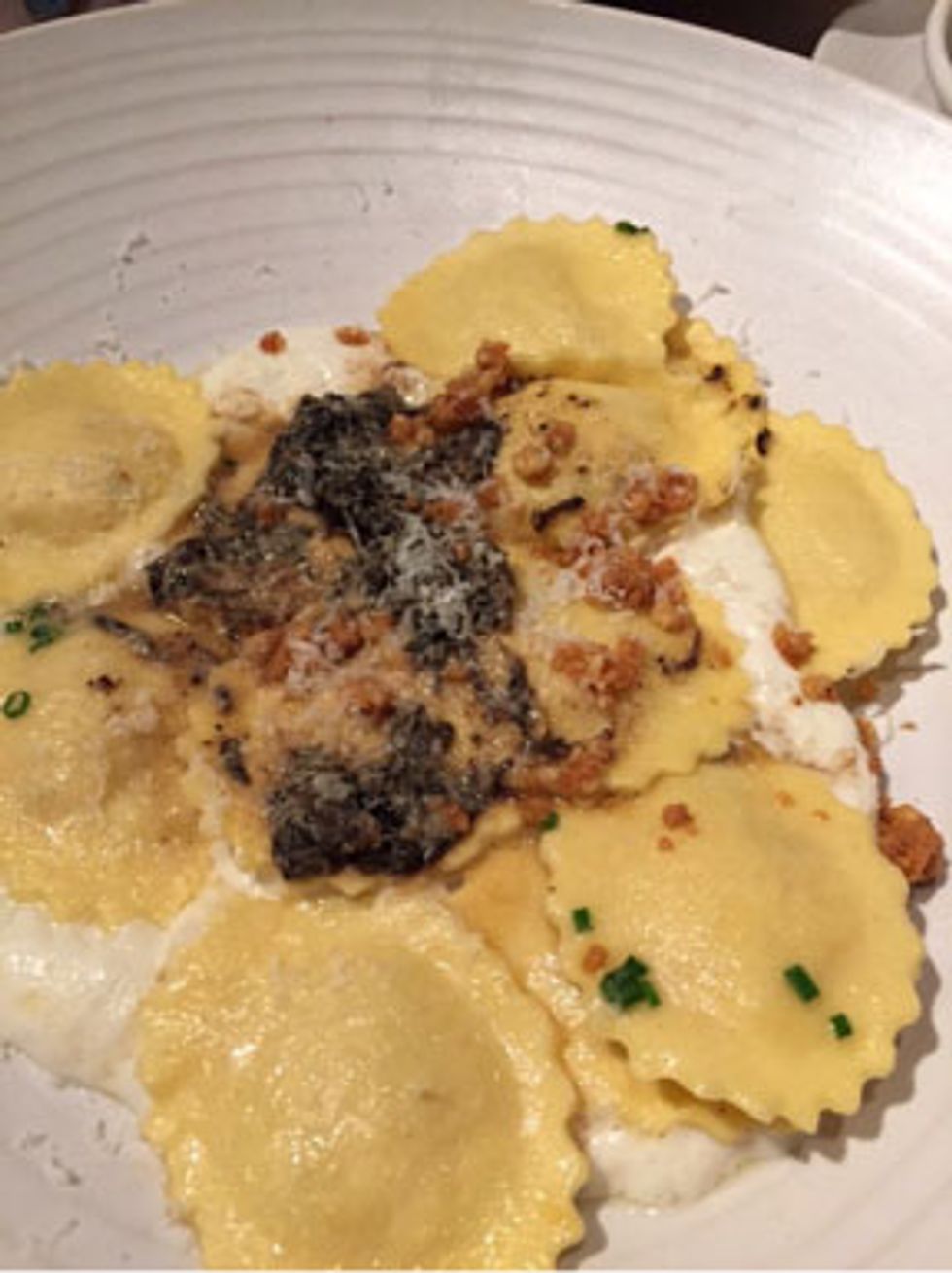 Black Truffle Ravioli
 


Oak Fired Faroe Island Salmon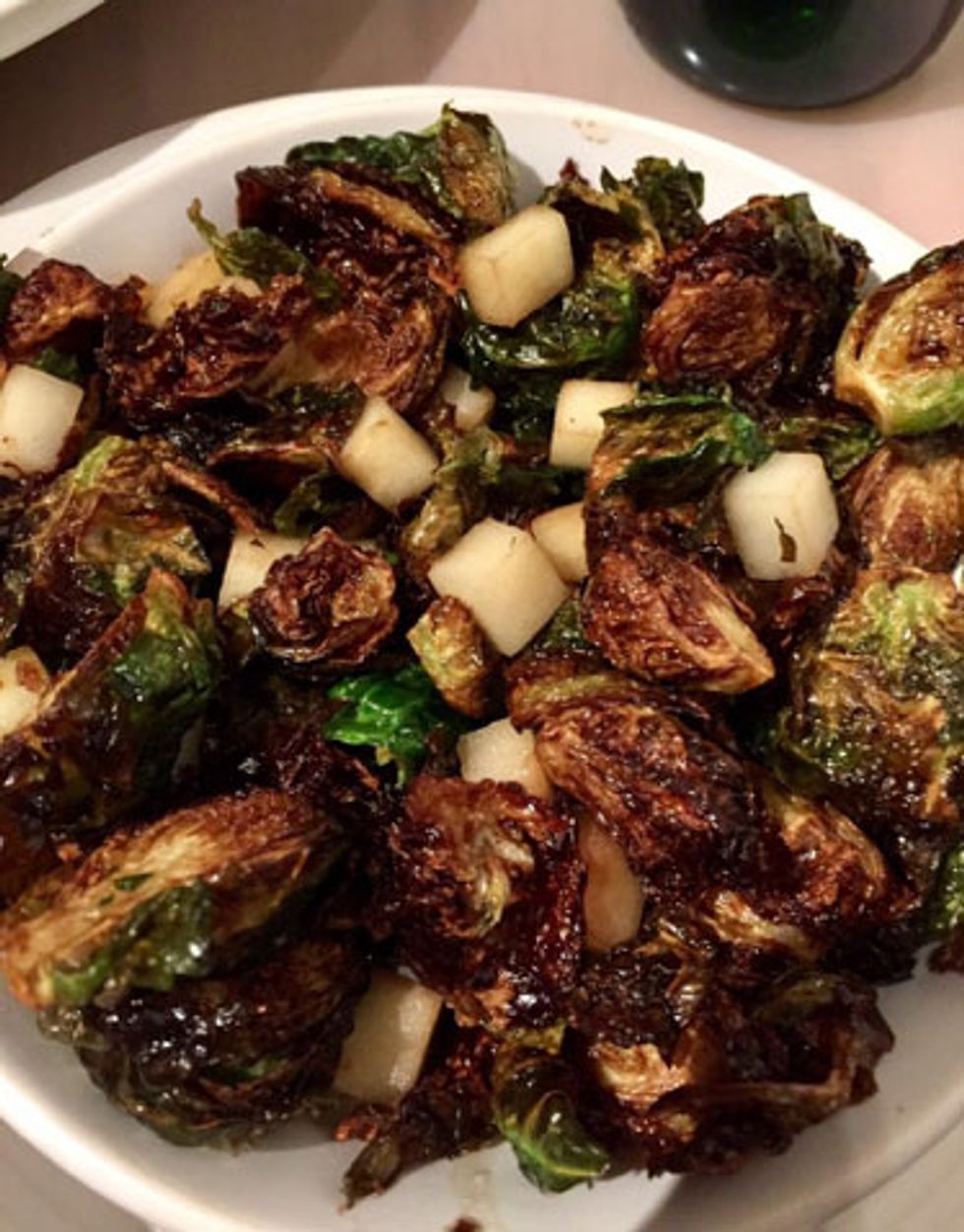 Roasted Brussels Sprouts with Apples

Can't Wait to Go Back to St. Pete
While there are so many more parts of the Gulf Coast of Florida that I would like to explore, I can't wait to book another long weekend in St. Petersburg. When I do, I'm absolutely going back to Locale Market for a Triple Chocolate Pecan Tart. How about you?

This post originally appeared on aboomerslifeafter50.com.