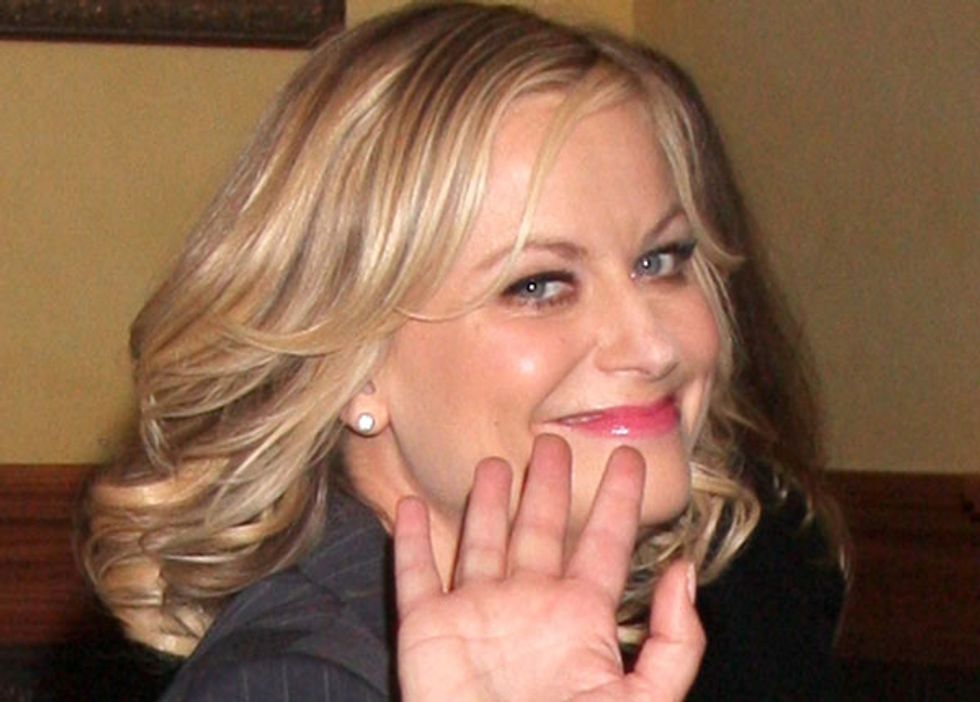 ---
Amy Poehler recently stopped by pal Seth Meyer's Late Night show and shared the epic tale of the birth of her first son, Archie. True: the days leading up to delivery always seem hectic, but Poehler's delivery story may take the cake.

First, she scheduled a Saturday Night Live show the day before her due date. "I was like, okay, I'll do the show, and then I'll have my baby," Poehler explained. "As if I had any control over that," she continued. Poehler ended up giving birth before the show, of course.

But there's more. The day before she gave birth she received a call that her OB/GYN had died. Can you imagine? In the end, it all worked out but WOW!

Somehow, Poehler managed to make the whole event sound hilarious, which it kind of was, thanks to the fact that she was surrounded by her very funny SNL costars.

You can watch the clip of her sharing the story below.


Did you have a chaotic delivery? Tell us in the comments