---
After a fabulous five days on the "Rhineland Discovery" pre-trip to Bruges, Ghent and Amsterdam, Belgium, it was time to set sail aboard the Viking EIR (courtesy of Viking River Cruises).*

Welcome to Kinderdijk
By Saturday morning we arrived in Kinderdijk, a village community in the Dutch countryside, home to the largest concentration of windmills in The Netherlands. My boyfriend L and I were ready to go exploring.

"I'm very proud to have you in this area," said our guide, Hans, as he led our group across the dike to the windmills. "There are 19 mills. Everything is automatic with computer systems. The pump stations do what the windmills used to do," said Hans. "However, the windmills are in working condition if needed."



There are 19 windmills in Kinderdijk.

He told us about the millers, who live in the mills. "They must complete schooling to operate the mills. The millers have regular jobs and maintain the mills," said Hans. After touring outside, we went inside, climbing up narrow ladders to reach each floor. It was amazing to think that centuries ago large families, like the family shown below, often lived in these tiny spaces.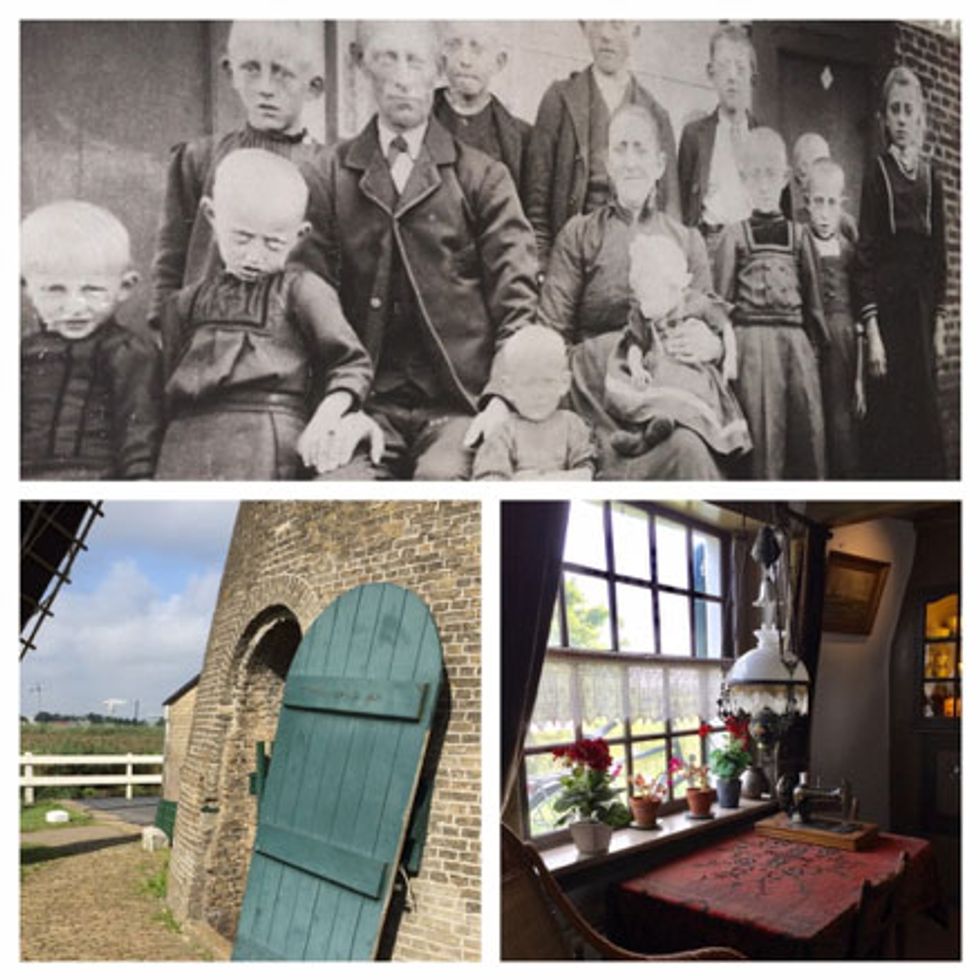 A very large family lived in the mill centuries ago.

Before leaving Kinderdijk, I bought a few Delft Blue china souvenirs and made L take a picture of me with my feet in the big wooden clogs nearby the gift shop.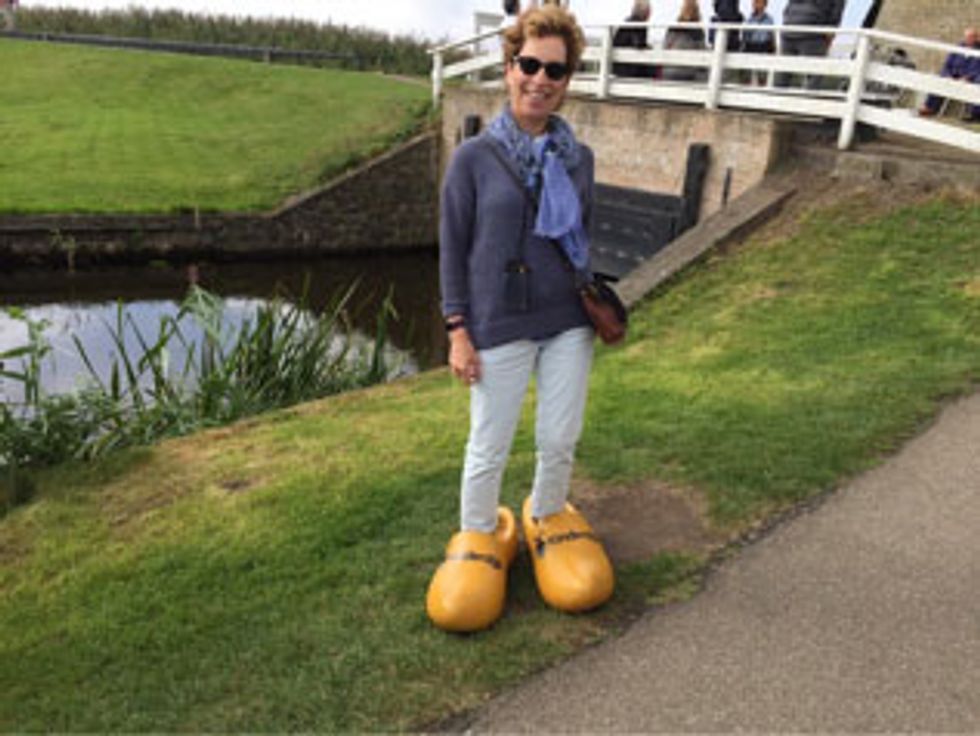 I had big shoes to fill.

Setting Sail for Germany
I spent the afternoon on deck while we cruised to Germany. The Rhine was just as the Viking brochure had described it: "Bucolic waters, lush landscapes, Friesian cows, and tidy villages with their neatly laid farmhouses." It was a very relaxing ride.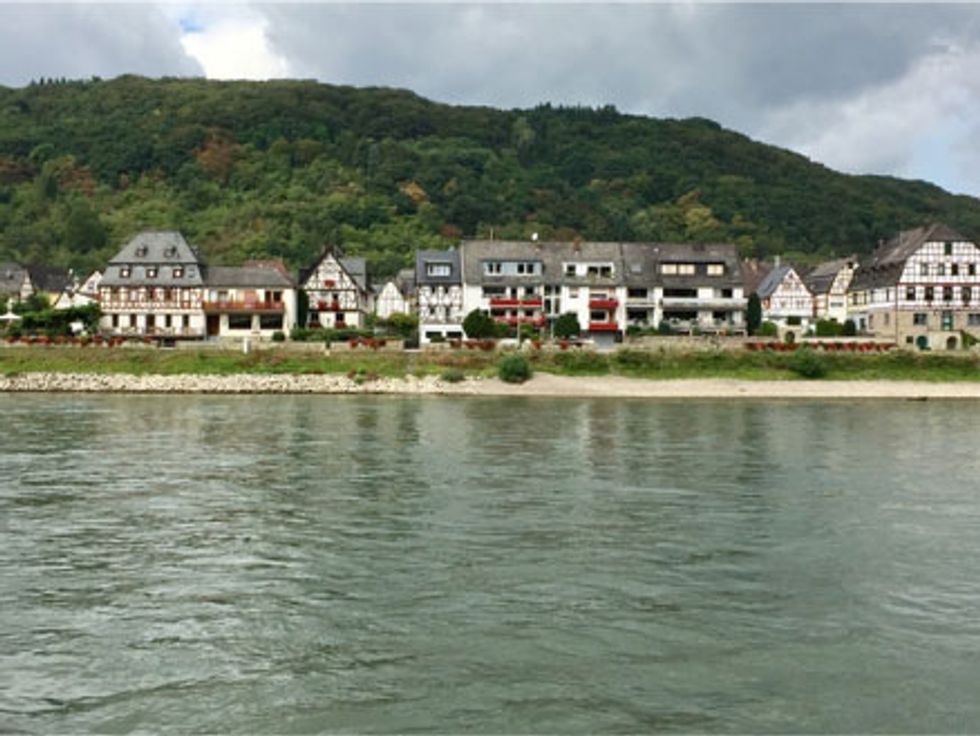 Bucolic views on the Rhine.

Our program director, Daniel, gave a German lesson in the lounge. "Guten abend. Wie geht es dir?" I said to L that evening, meaning, "Good evening. How are you?" German reminded me of the Yiddish language that my grandmother used to speak. There were many similarities.



The German language is not as endearing sounding as others.

Daniel shared facts and figures about the area. "Germany ranks number 2 in beer consumption with 39 gallons per capita per year. Number 1 is Czech Republic (Prague)," said Daniel. Not being beer drinkers, L and I didn't partake in any of the bar crawls in Germany. Instead we ate a delicious dinner on the EIR and chatted with guests from Scottsdale, Arizona, and the Carolinas.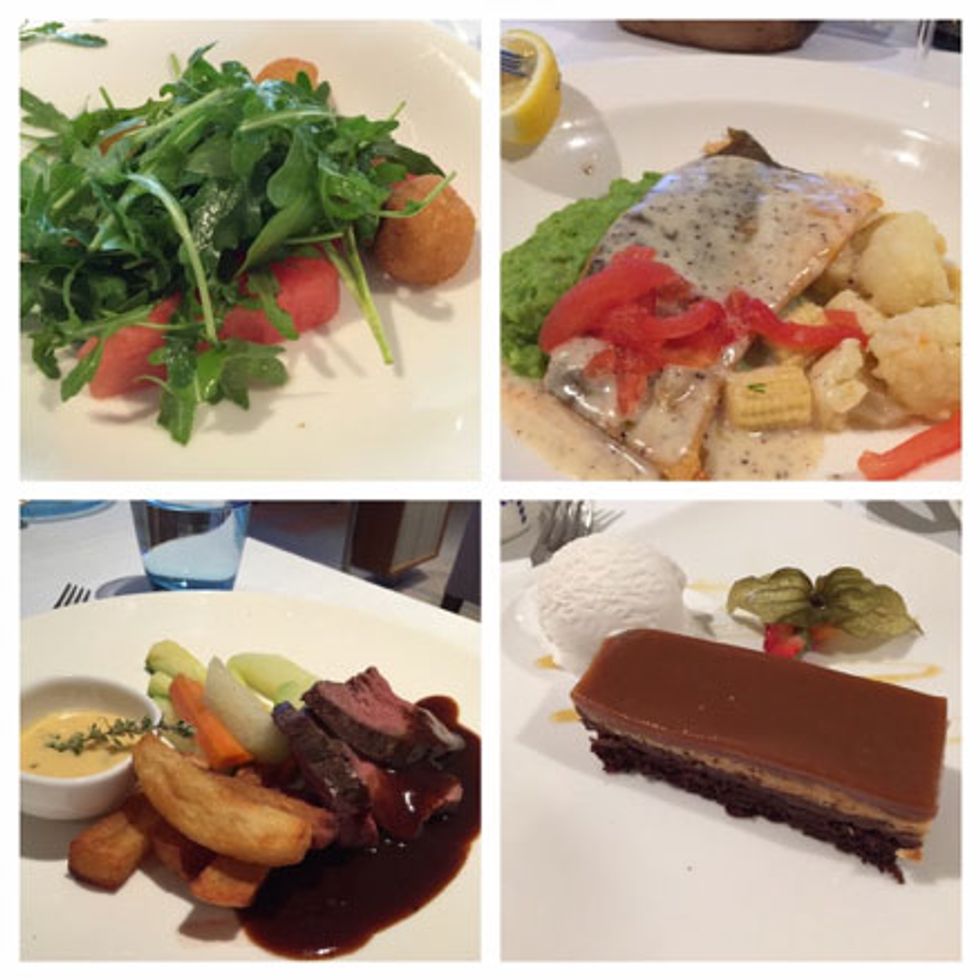 Dinner on board the EIR featured arugula salad with watermelon and goat cheese, char with broccoli, filet mignon, and peanut chocolate tart for dessert.

Soaking in the Culture of Cologne
The Viking EIR docked in Zons early Sunday morning, and we disembarked for our bus trip to Cologne.

Our tour began at the 515-foot high Cologne Cathedral. Since it was Sunday, most stores were closed and mass was going on, so we had to wait several hours to go inside. According to Viking, "The cathedral, meant to be a tangible expression of God's kingdom on Earth, was conceived with such immense dimensions that construction, begun in 1248, was not completed until 1880, after the original plan was rediscovered." From the scaffolding around the cathedral, it was clear that more restoration work was in progress.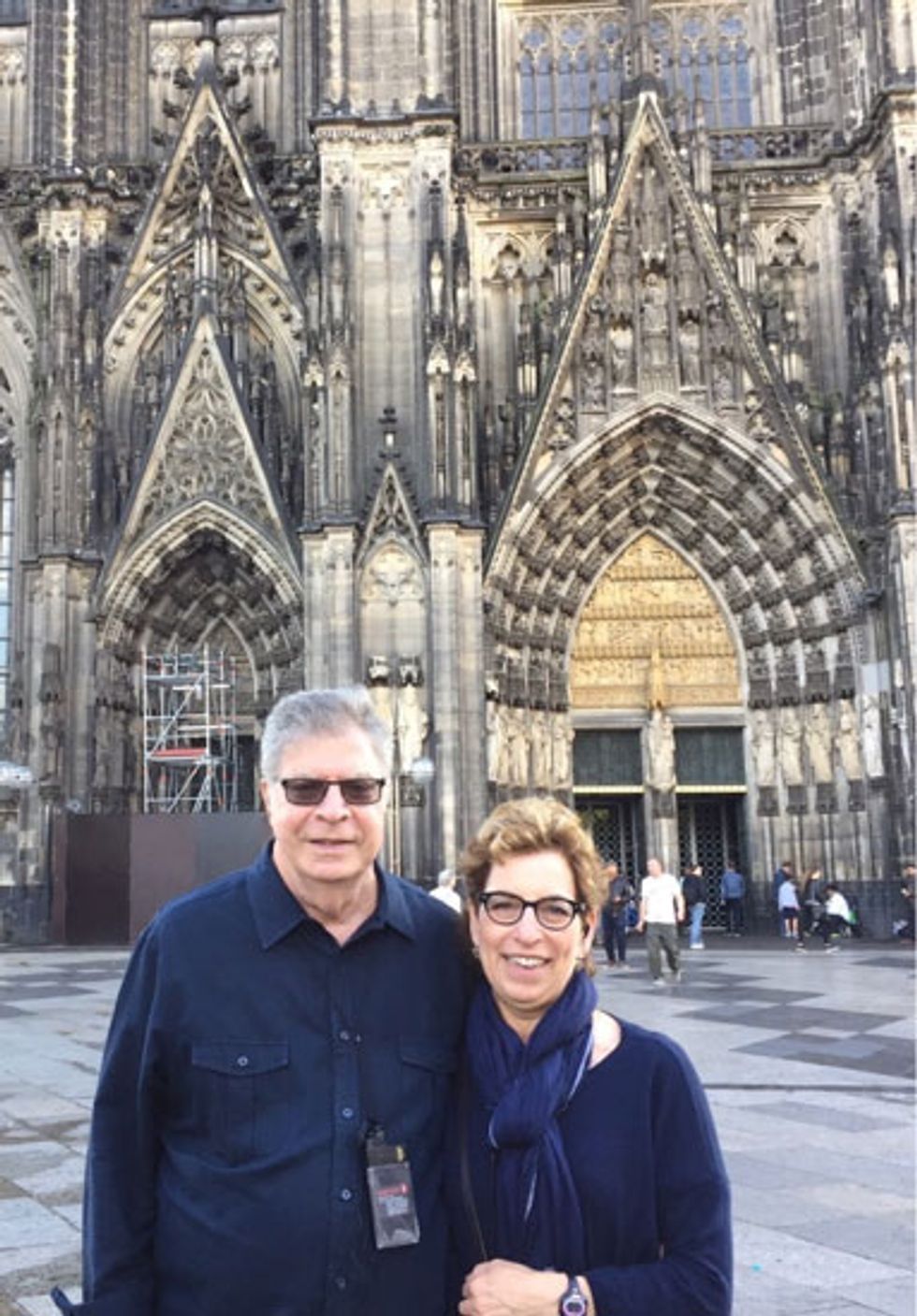 The immense Cologne Cathedral.

"Welcome to my hometown, Cologne," said our guide, Ulli. She shared her knowledge of the city, pointing out landmarks along our walking tour, such as the Roman ruins and the spot where President John F. Kennedy spoke on his visit in the early '60s. She told us about Cologne specialties, including the 4711 perfumes and colognes, German Berliners (jelly doughnuts) and Brezels (twisted pretzels).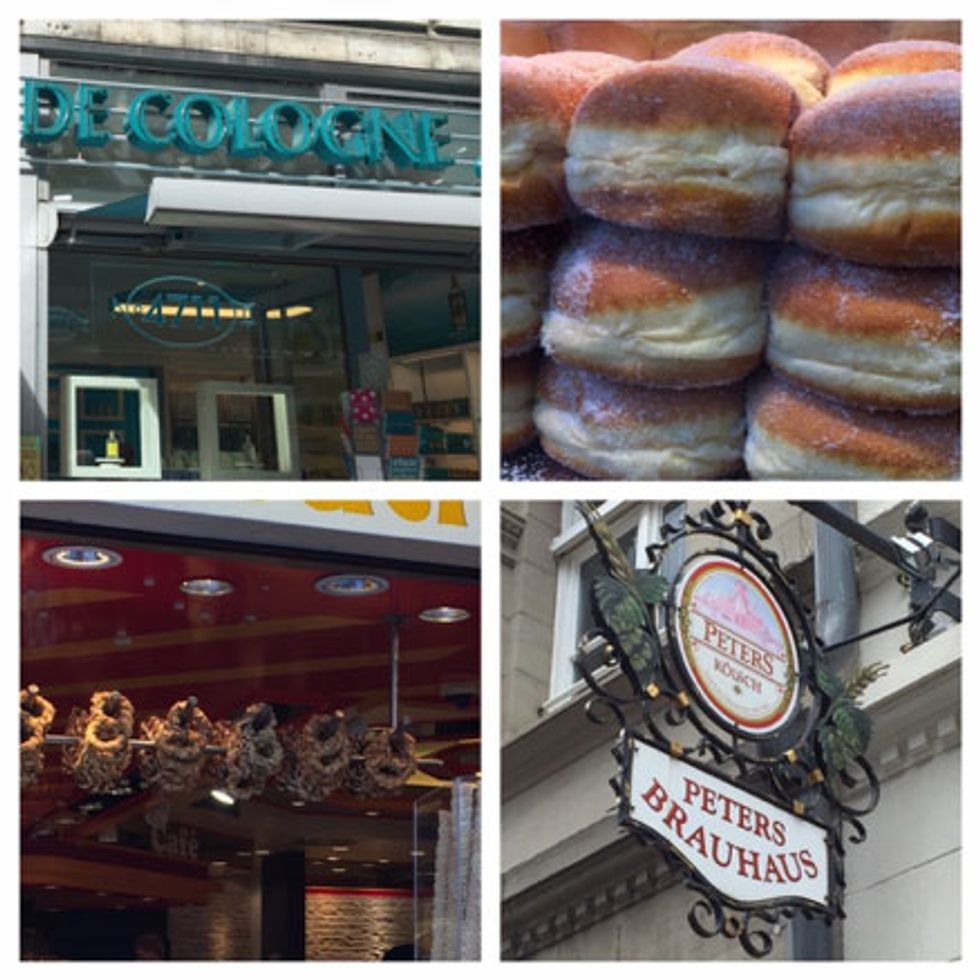 Cologne favorites include Perfume No. 4711, Berliners, Peters Brauhaus for beer, and Brezels.
 
"You must drink beer here," urged Ulli. "Fruh is a popular Kölsch beer brewed in Cologne. The best place to get beer is Peters Brauhaus. We drink fresh beer from the barrel—that's why we use small glasses."

Ulli noted that almost 95 percent of Cologne was destroyed during World War II. About the only thing left standing was the cathedral. "It gave the people hope," said Ulli. "Cologne was rebuilt after the war. Today, Cologne is the fourth-largest city in Germany and one of the largest in Europe. Many university students live here."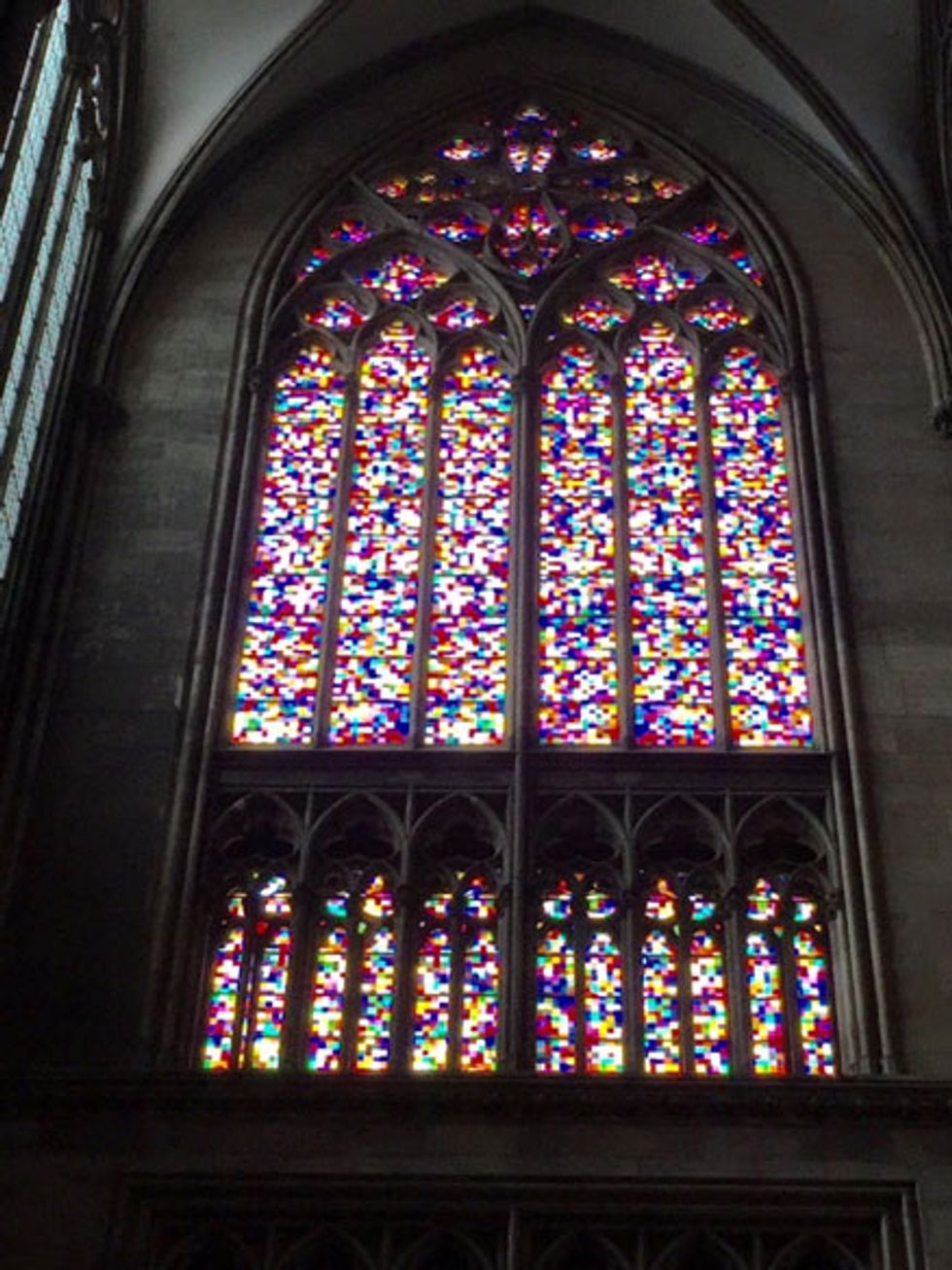 The Cologne Cathedral stained glass windows allow for the ever-changing light of passing hours.

Lunch at Cafe Reichard
"Where are we having lunch?" asked L.

"Ulli recommended Cafe Reichard," I said. "It's next to the cathedral. Plus, she said we must see their elegant bathrooms. Let's try it."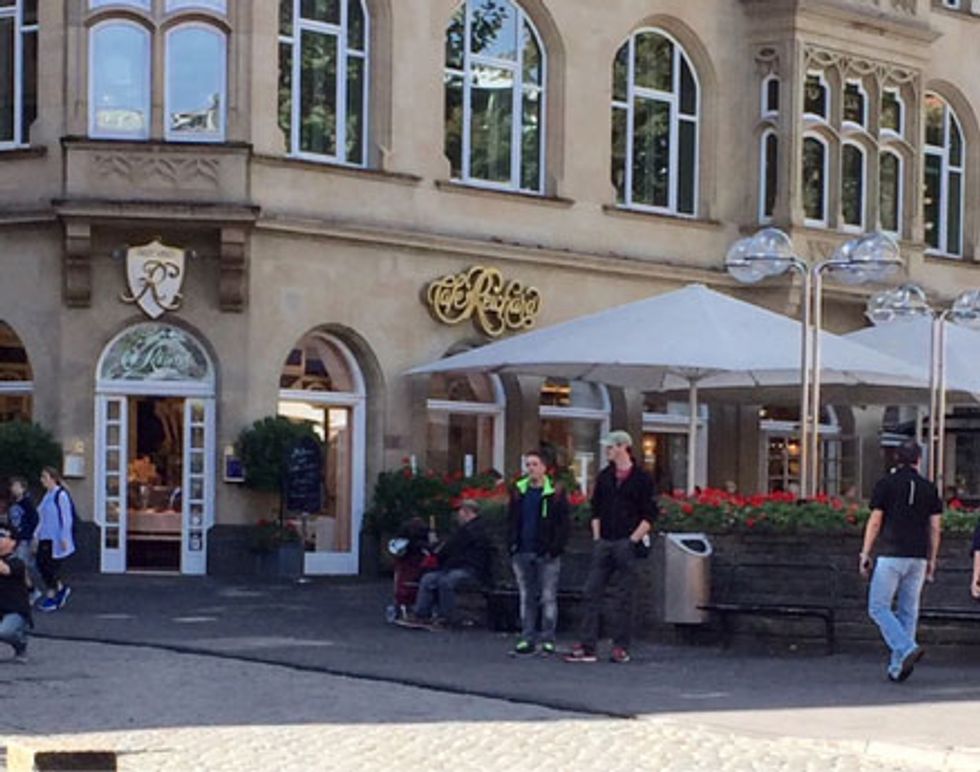 Cafe Reichard is an elegant restaurant across from the Cologne Cathedral.

We decided to dine in the glass-enclosed pavilion. The menu is extensive, as are the chocolates and pastries. I ordered a cappuccino and Spinatpfannkuchen, a pancake with spinach, onions and cheese gratinated. L tried the Norwegischer Fjordlachs, Norwegian salmon on leek vegetables with boiled potatoes in a Riesling sauce.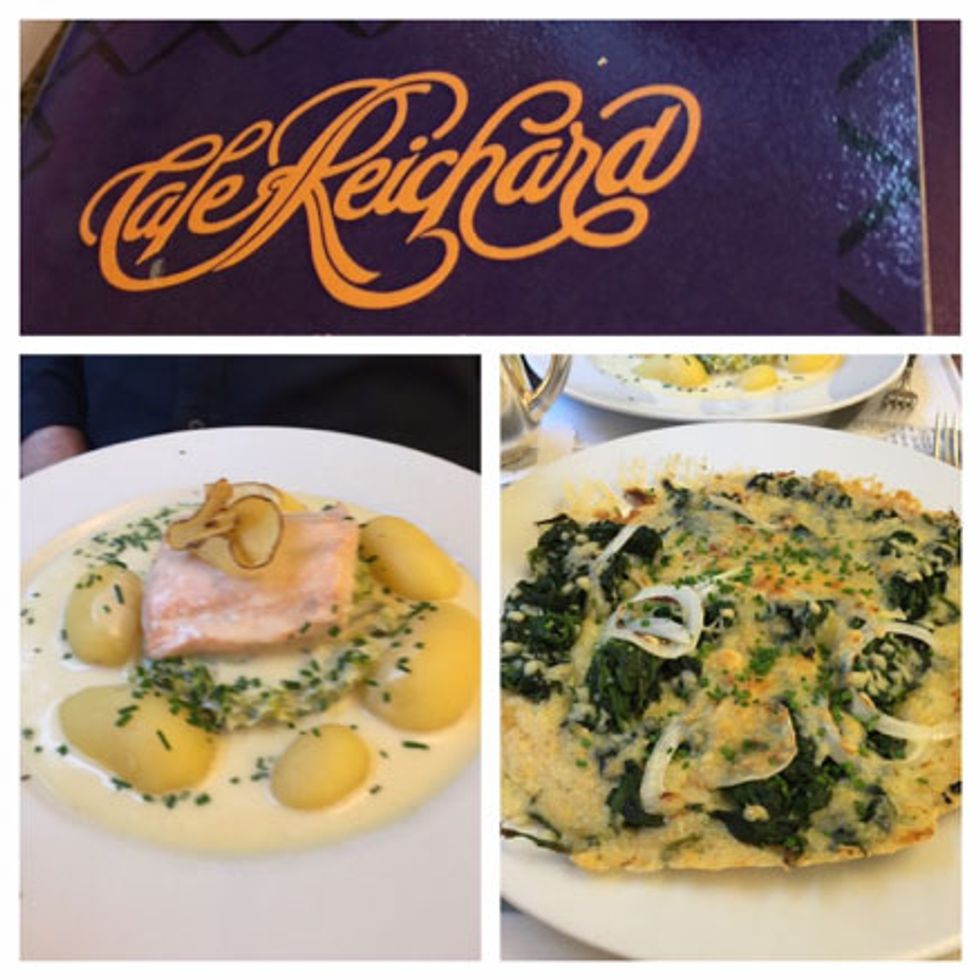 We enjoyed a delicious lunch at Cafe Reichard.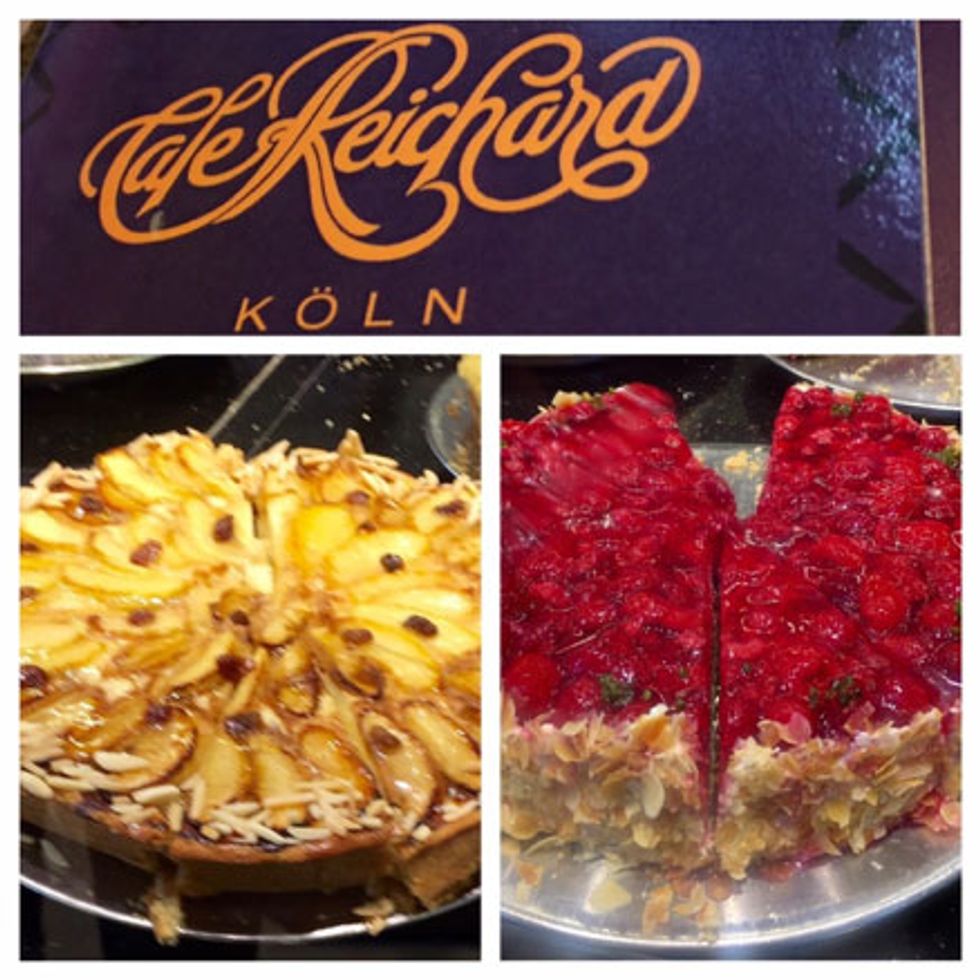 Delectable desserts at Cafe Reichard.

"Danke, es war lecker," I would have said to the waitress if I had remembered my German from the previous day! Instead, I said, "Thank-you, it was delicious and the toilettes were beautiful, too."



The serene and high-tech toilettes at Cafe Reichard. A definite "must see" when in Cologne!


"I'm definitely coming back to Cafe Reichard the next time I visit Cologne," I said to L. Our tummies were full as we headed back to the Viking EIR. There would be dinner on board and more of Germany's castles to see in the coming days.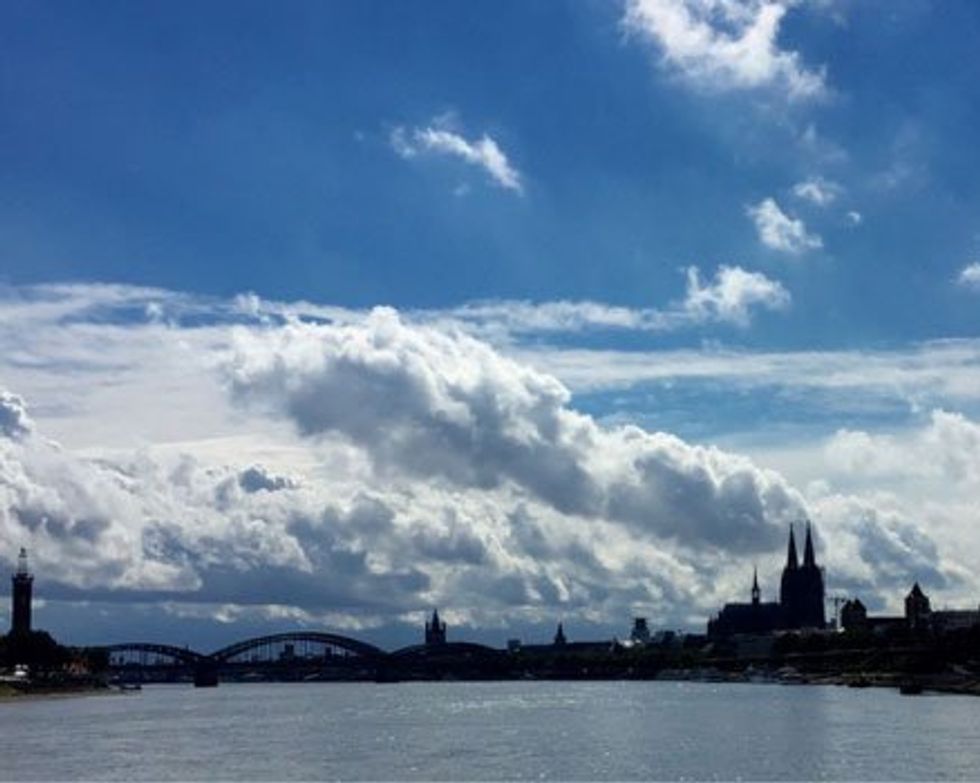 We said good-bye to Cologne and set sail for Koblenz.

Auf Wiedersehen or, as we say in English, good-bye for now.

P.S. In case you missed my first recaps you can find them at:

* Disclosure of Material Connection: This is a "sponsored post." Viking River Cruises provided me with a complimentary press trip river cruise on the Rhine. Regardless, I only recommend products or services I use personally and believe will be good for my readers.

This post originally appeared on aboomerslifeafter50.com.