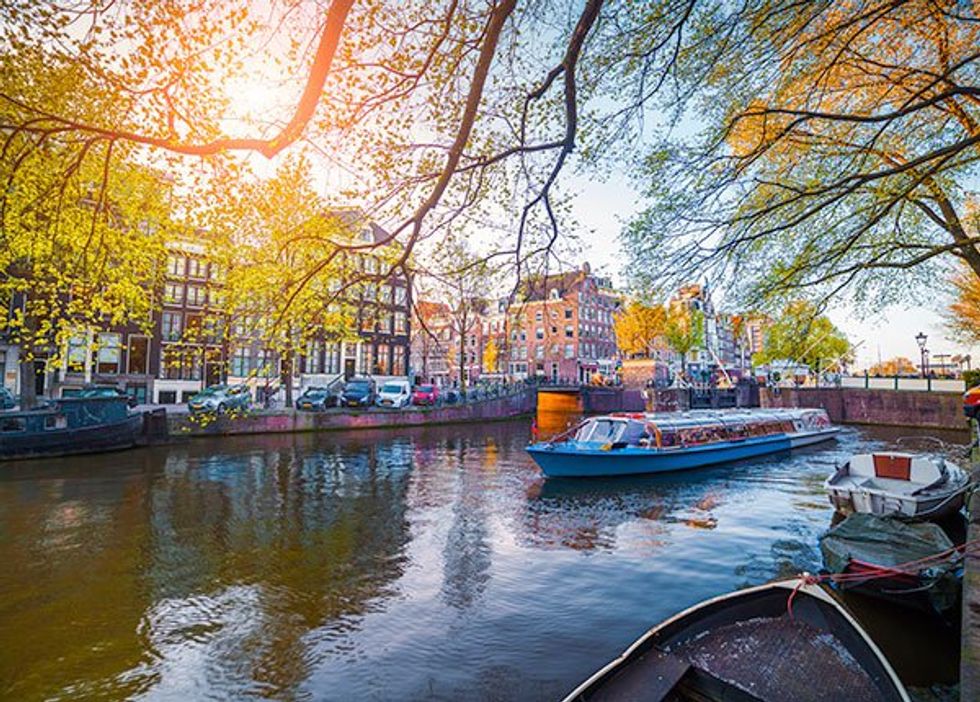 ---
After two glorious days in Bruges, Belgium, it was time to leave for the Dutch capital of Amsterdam. The sun was shining as we boarded our bus during our pre-trip on"Rhineland Discovery" (courtesy of Viking River Cruises).*
"First, we'll stop in Ghent, the second largest city in Belgium," said our tour director, Fred. "We'll have a walking tour of the city, you'll have a few hours to enjoy lunch, and then we'll continue on a 3½-hour drive to Wyndham Apollo Amsterdam Hotel, your lodging for two nights before you embark on the Rhine."

We stopped in the university town of Ghent, Belgium, on our way to Amsterdam.
Guided Tour of Ghent
"Ghent has 65,000 students. It's a big university town," said our guide, Charline. She shared stories dating back to the 14th century as we walked the cobblestone streets and visited an old meat house, now a restaurant and bar, where hams were hanging to dry. She showed us special wood frames designed for Quack beer glasses. "After a few beers you see pink elephants," said Charline.

Our tour guide Charline showed us an old meat market, now a popular bar with Belgian beers.
Charline took us to the cathedral where the Mystic Lamb is on display. We saw the replica and the original 12-panel altarpiece, which is currently being restored. If you ever saw Monuments Men with George Clooney, the artwork was one of the masterpieces captured by American soldiers after the Germans hid it during World War II.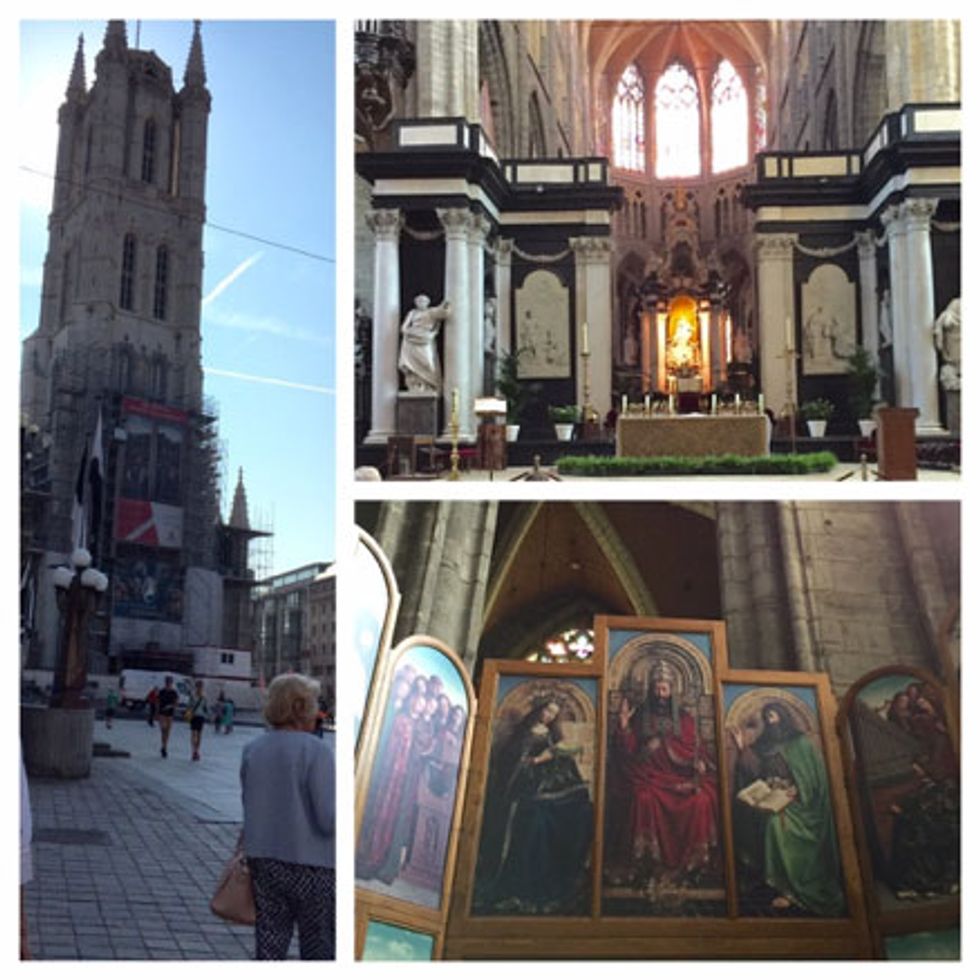 The Ghent Cathedral and copy of the Mystic Lamb masterpiece.

My boyfriend L and I enjoyed our brief visit in Ghent.
Arriving in Amsterdam
My boyfriend L and I had never been to Amsterdam and were excited to explore what the guidebook said was a "city of charming canals, elegant gabled houses, splendid museums, and abundant bicycles." I couldn't wait to see and experience it all.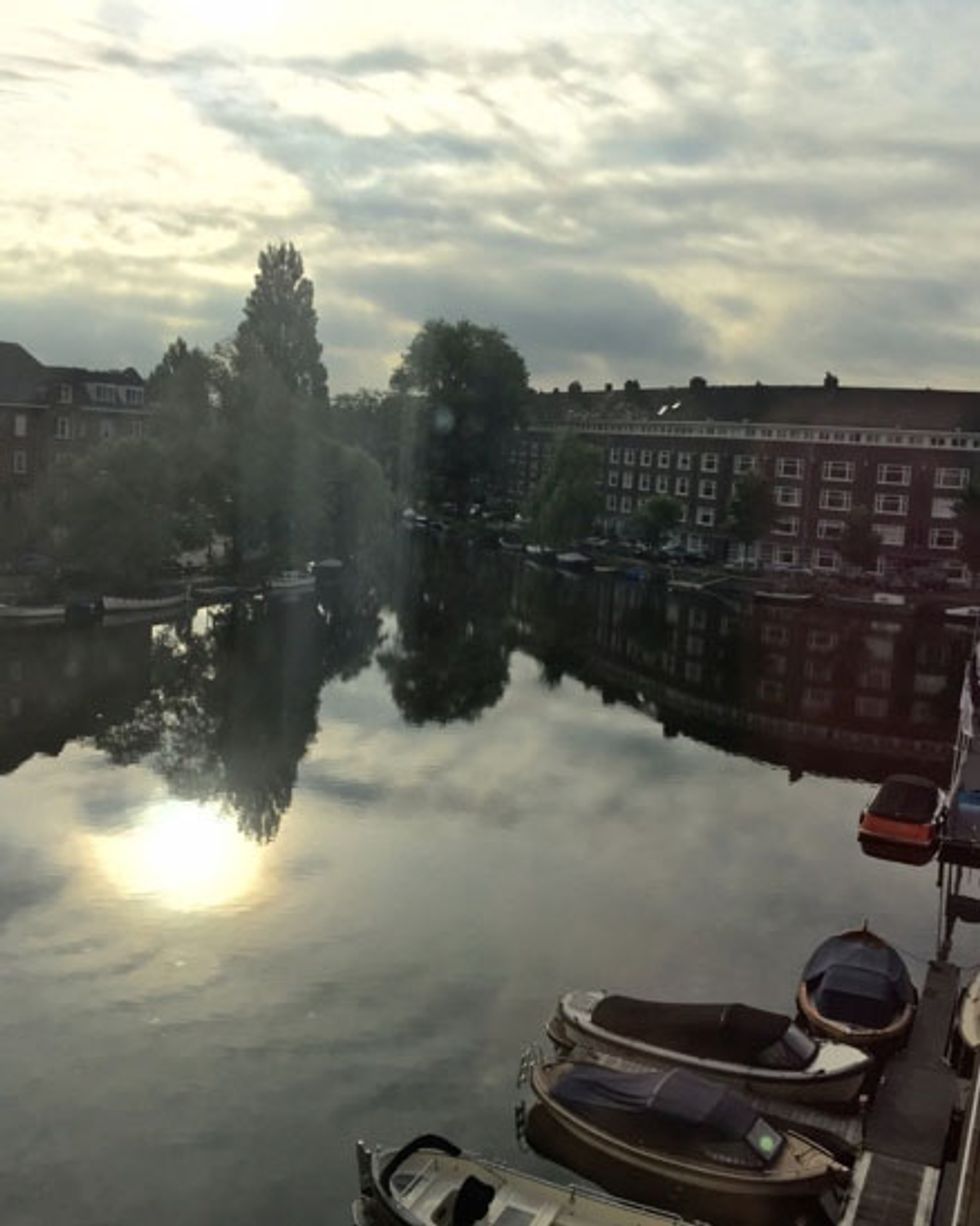 A view of the Amstel canal from our hotel room.
The Wyndham Apollo Amsterdam Hotel was in a great location, about a 15-minute walk from the Rijks and Van Gogh museums. We dined at the hotel's restaurant, The Harbour Club Kitchen, which is also a hot spot for locals. I ordered one of the specialty sushi rolls. (My kids were so pleased to hear that their mom ate sushi!) It was delicious.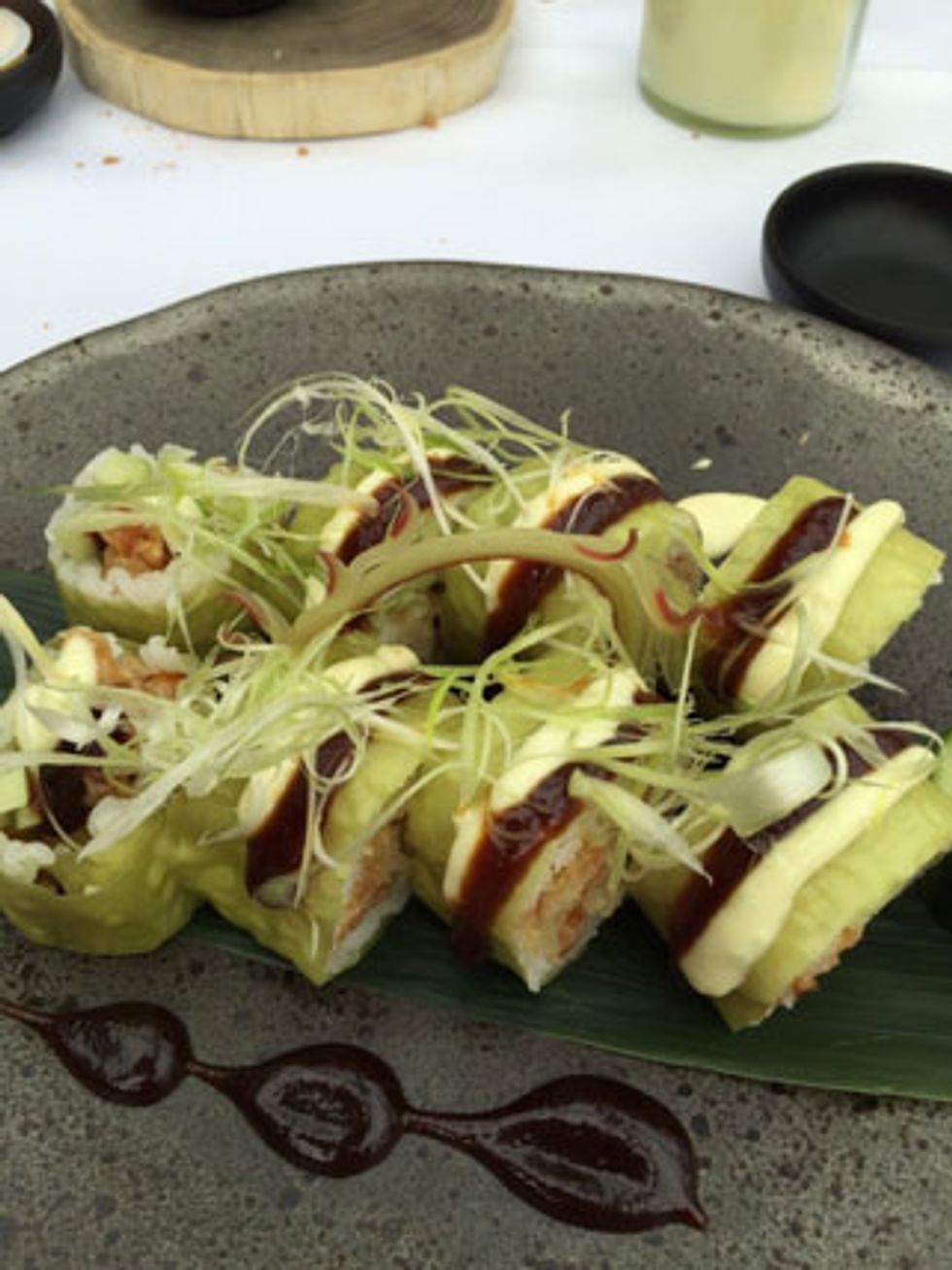 Crispy duck roll from The Harbour Club Kitchen was delicious.
Boat Ride on the Amstel Canal
The next morning, we took a covered boat ride on the Amstel canal leading to the Amstel River. "A third of Holland is water, and there are 1,600 bridges. It's a bit like Venice but prettier," said our guide, Franz. He described how the Dutch have battled and continue to fight against the water. "We are fearful of global warming and the rising sea level. The pressure of the water can be severe," said Franz.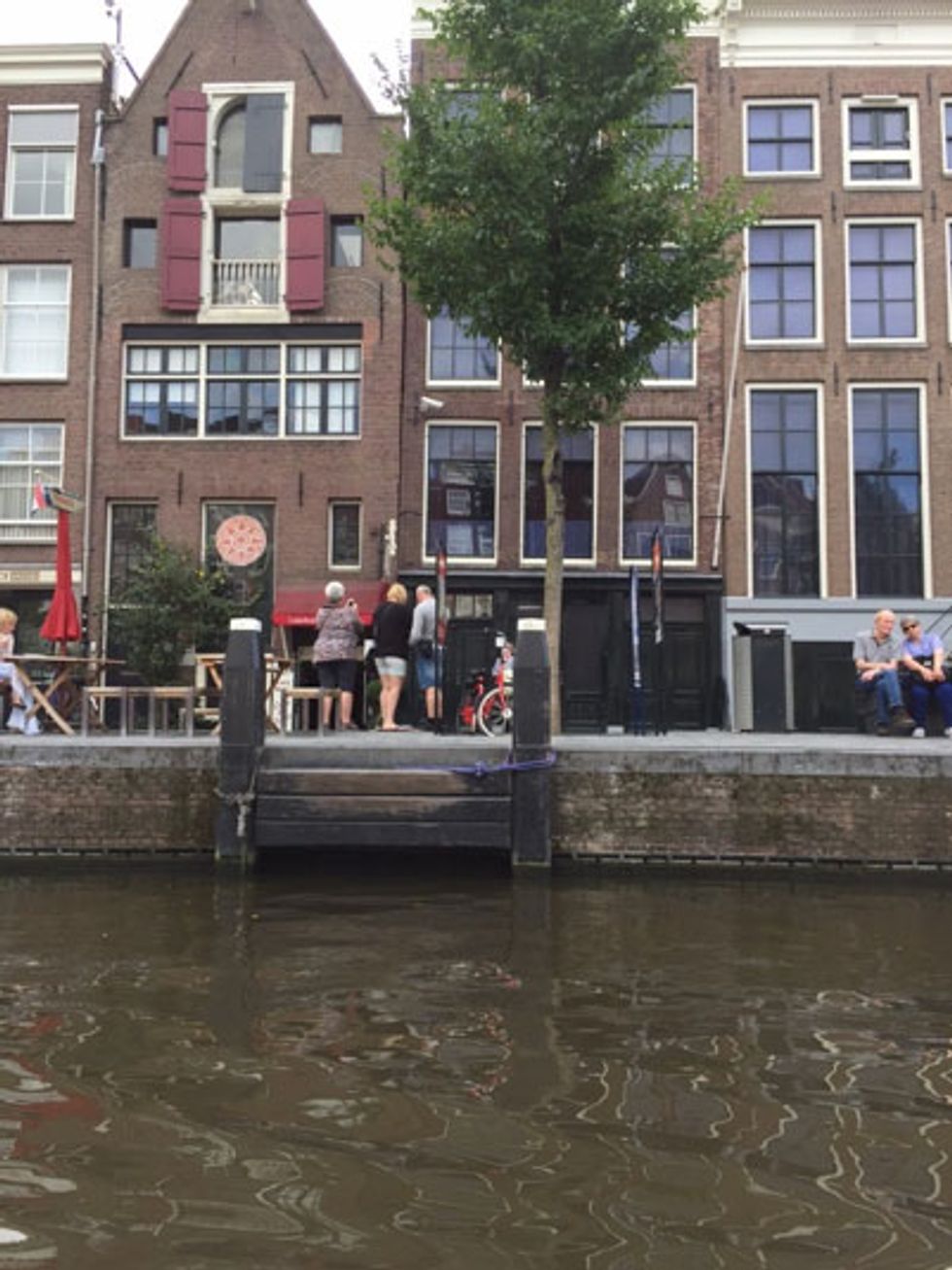 We passed The Anne Frank House and Museum on our boat ride on the canal.
Franz pointed out buildings on the canal called "dancing houses," because they have tilted or moved from water pressure. He showcased Art Deco buildings built in the 1920s and 1930s and creative houseboats where families live on the canals.
We passed the Anne Frank House, where Anne wrote her diary during World War II. (I wasn't able to get tickets to visit the Anne Frank House or Museum. They were sold out online and the onsite wait was too long. If you plan to visit order tickets far in advance.)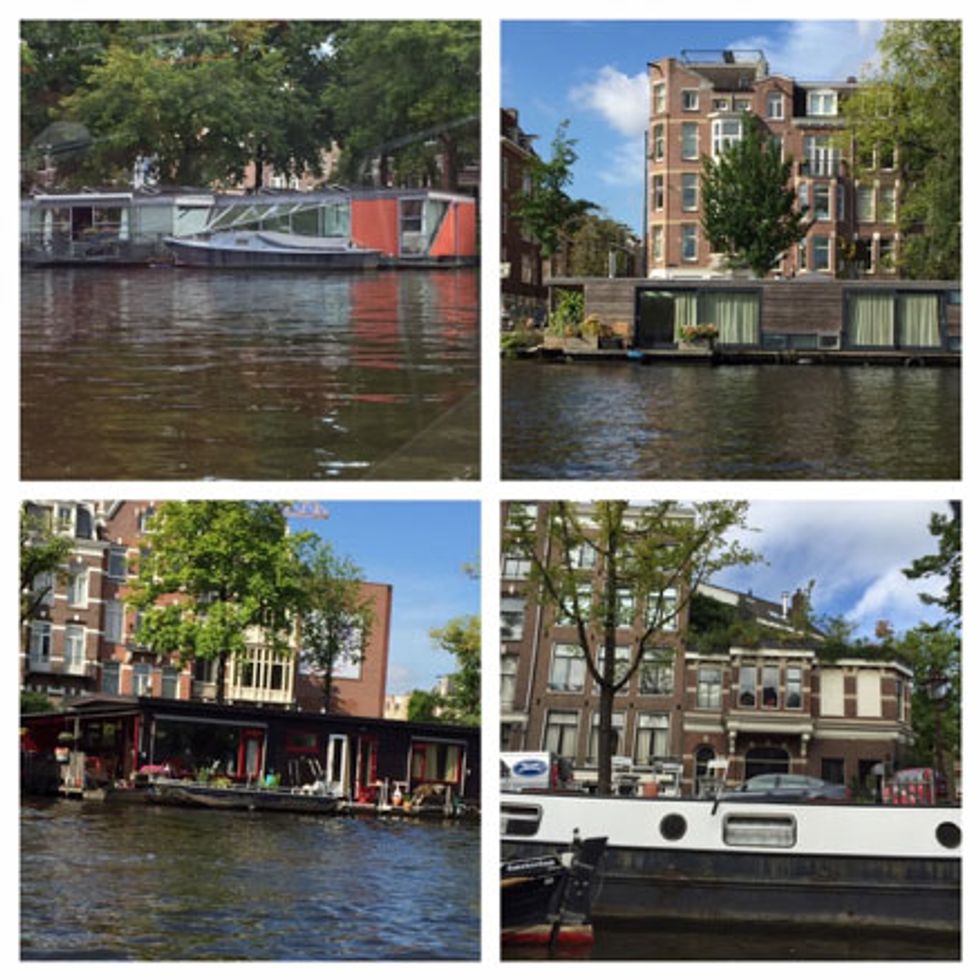 Creative houseboats on the canals.
"I definitely want to rent a houseboat on the canal someday," I said to L. "Maybe we can rent a houseboat during my life after 60."
L smiled and changed the subject. "Where do you want to go for dinner tonight?" he asked.
An Afternoon at the Dutch Resistance Museum
After the boat ride, L rested (because of a cold), and I ventured out on my own for a long, long, long, long walk around the city. Having read The Nightingale and All the Light We Cannot See (which is about resistance efforts in France during World War II), I was determined to visit the Dutch Resistance Museum. I was eager to learn more about those who resisted when the Netherlands was occupied by Nazi Germany from 1940 to 1945.
To visit the museum, I clocked about 7.5 miles roundtrip, navigating around hundreds or likely thousands of bicycle riders, meandering canals and street signs with multiple Dutch names.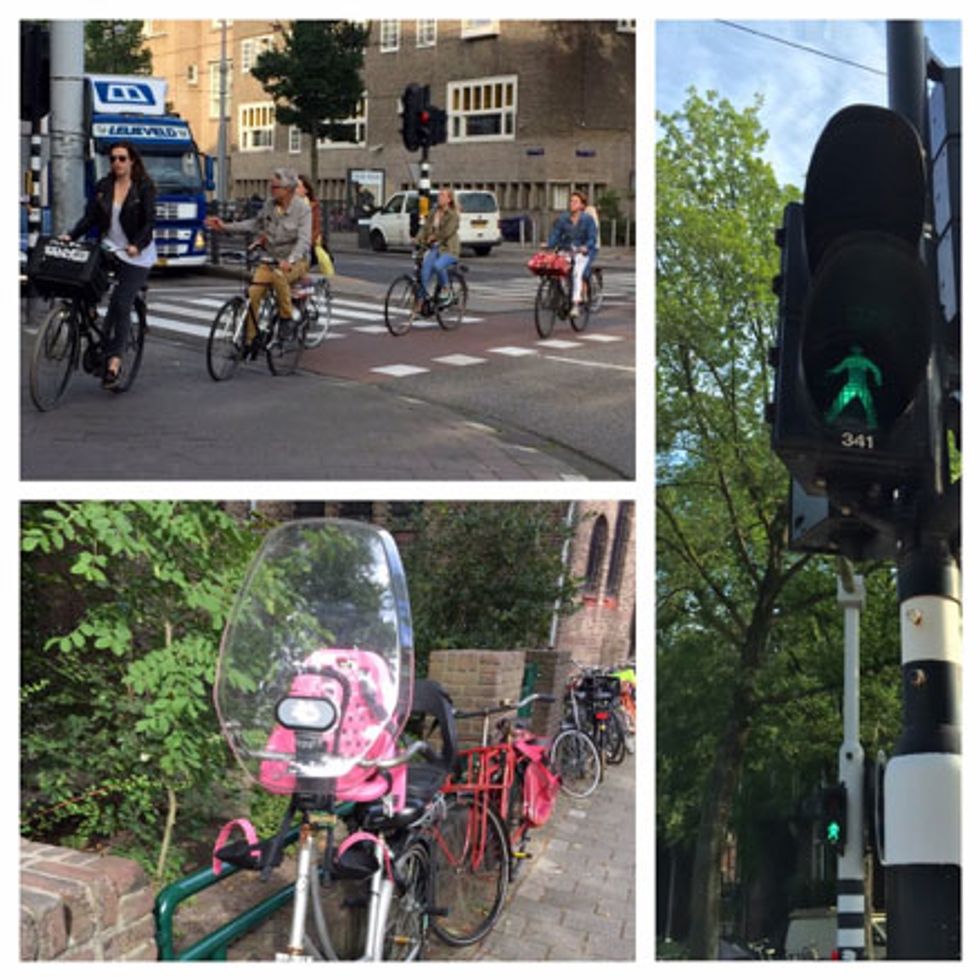 I navigated my way around all the bicycle riders. Only cross when the passenger light is green.
I spent more than two hours walking the exhibition floor: reading personal documents; viewing maps, images and photos; listening to audio tapes and interviews; and hearing real-life stories about the resistance efforts. I thought of my relatives who had fought in the war and how scary it must have been. Tears came to my eyes as I listened to the story of young Remi, who was sheltered from the Nazis and then captured by the Germans and sent to a concentration camp.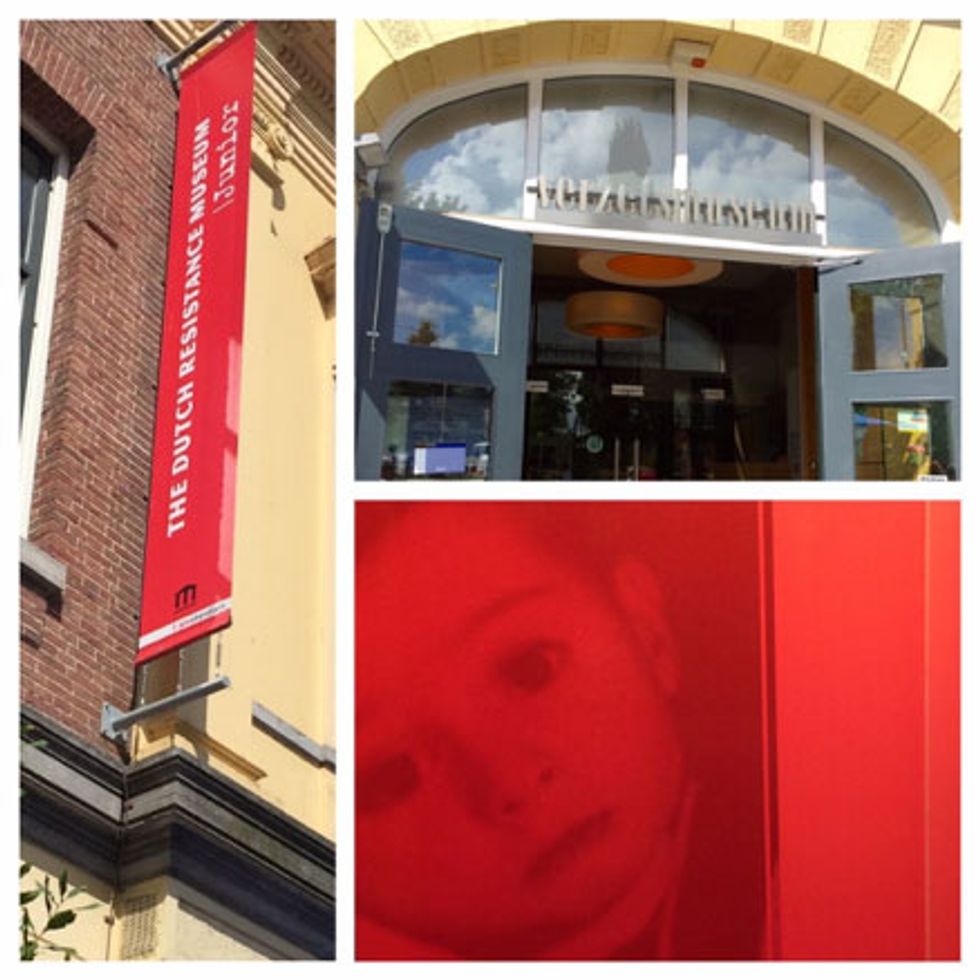 I was forever moved by the Dutch Resistance Museum, especially the story of little Remi.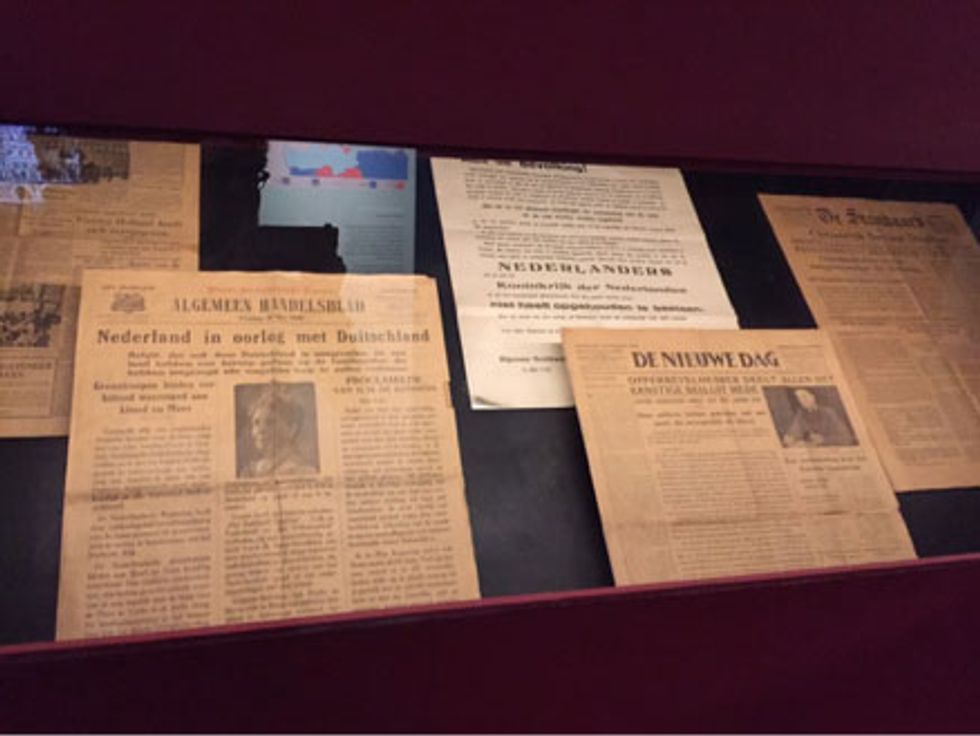 Newspapers from World War II were on display at the Dutch Resistance Museum.
I walked through the Dutch Resistance Museum Junior, which highlighted the lives of four children who survived the Holocaust. It reminded me to be grateful for those who fought for justice and for the freedom we now have.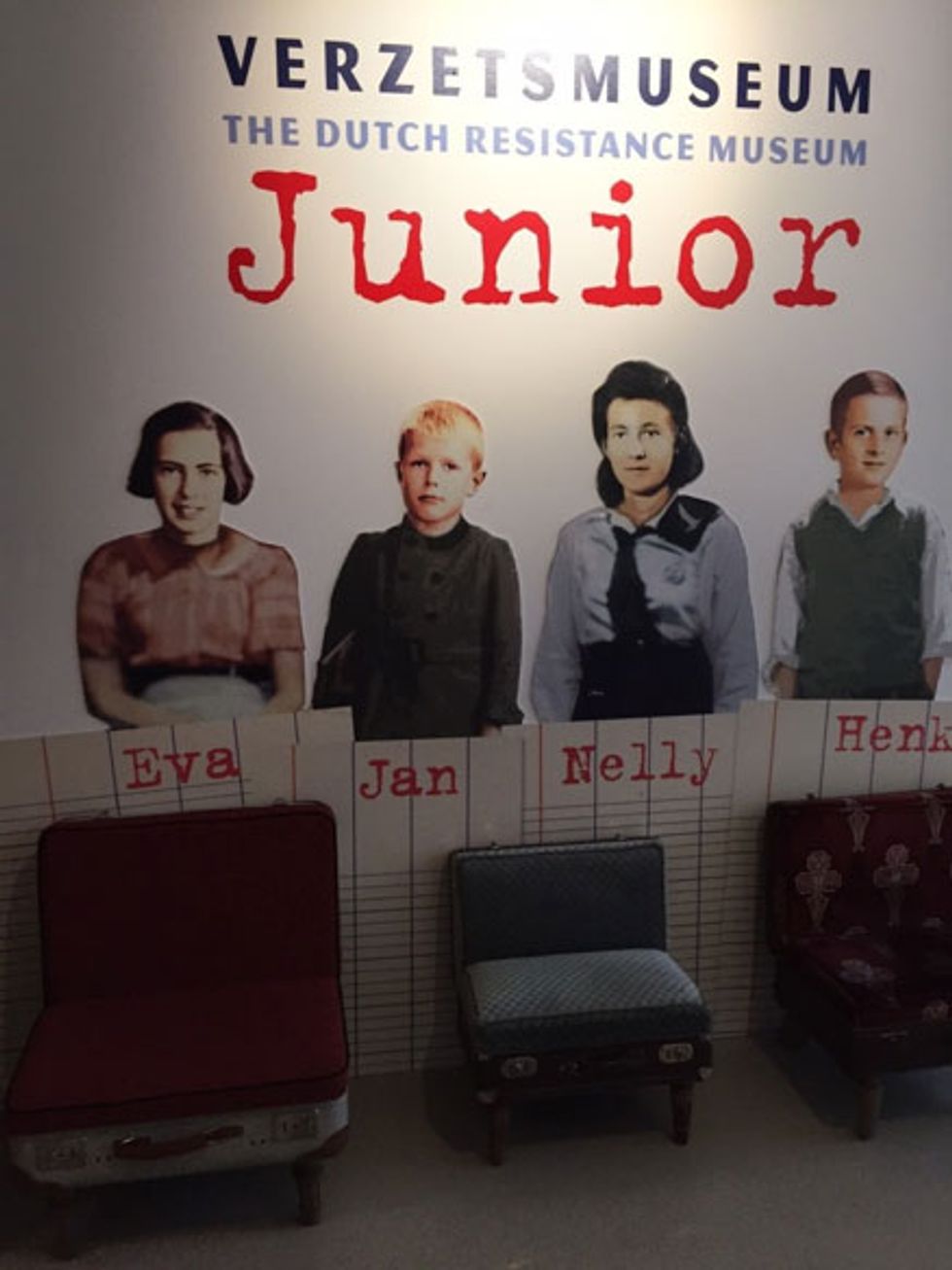 The Junior Museum told the story of four children during World War II.
I breathed deeply as I left the museum. It was almost as though I had relived World War II that afternoon. In the 1940s, 107,000 Jews in the Netherlands were deported. Only 5,500 survived.
My heart was forever touched by the resisters and those they helped during the grueling days, months and years of World War II.
Navigating My Way Home With a Waffle Stop
Feeling courageous, I opened my map to plot my way back from the museum to the Apollo. I walked around the canals and followed the street signs. There was only one place I planned to stop along the way.
"Do you want your Belgian waffle warm with powdered sugar on top?" asked the baker. "Oui, oui," I said. I ate the entire waffle. There was not one speck of powdered sugar left on my plate.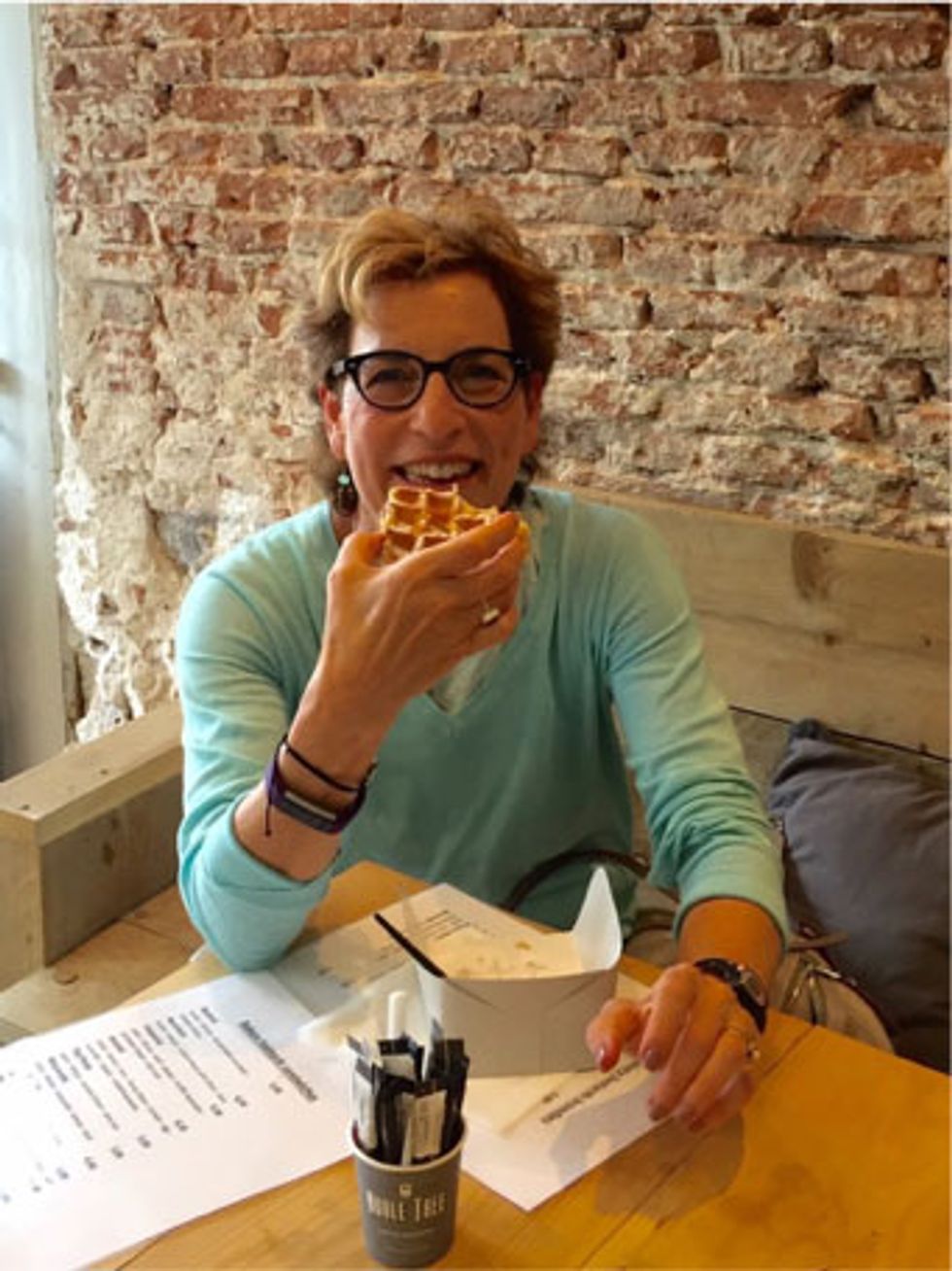 I ate the entire Belgian waffle!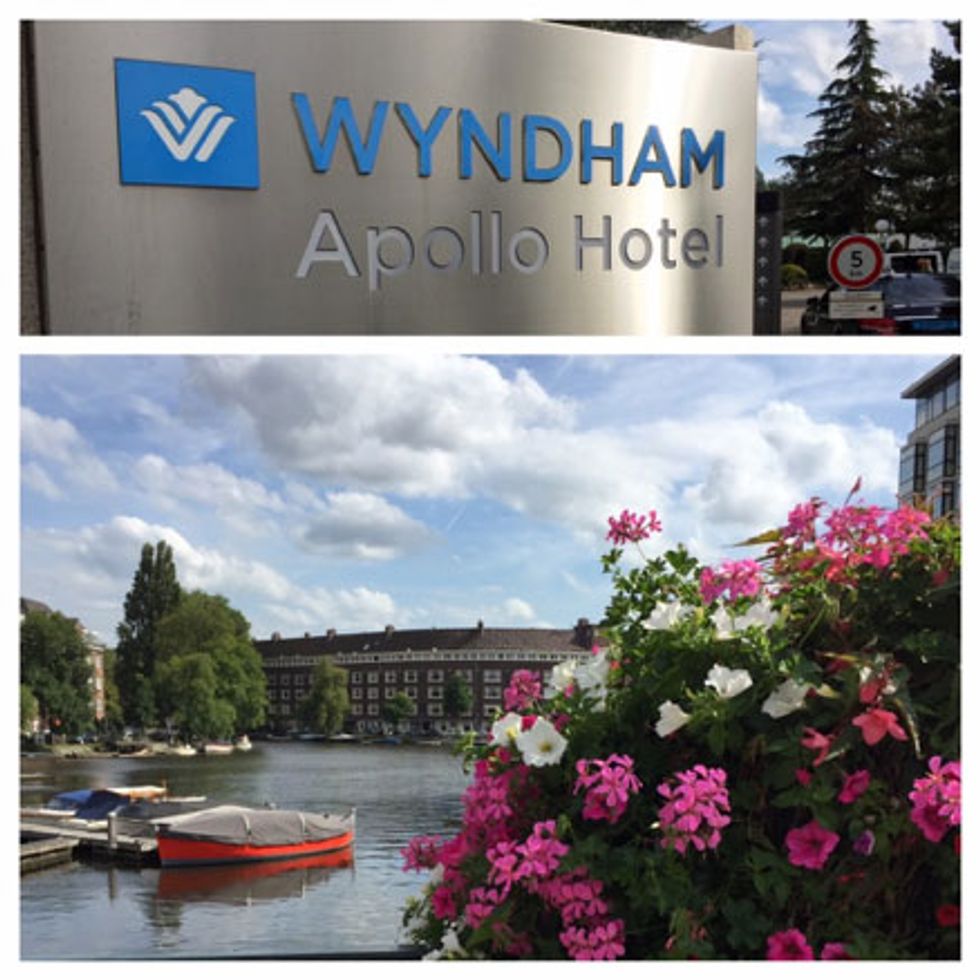 I was proud of myself for finding my way to Wyndham Apollo after my Amsterdam adventure.
What did I do on my last morning in Amsterdam? And what was it like aboard the Viking EIR as we sailed the Rhine? Stay tuned—there are more good times ahead.
P.S. In case you missed my first recaps you can find them at:
My Travels on "Rhineland Discovery" – A Delight for the Senses
My Travels on "Rhineland Discovery" – First Stop Beautiful Bruges

* Disclosure of Material Connection: This is a "sponsored post." Viking River Cruises provided me with a complimentary press trip river cruise on the Rhine. Regardless, I only recommend products or services I use personally and believe will be good for my readers.
This post originally appeared on aboomerslifeafter50.com.