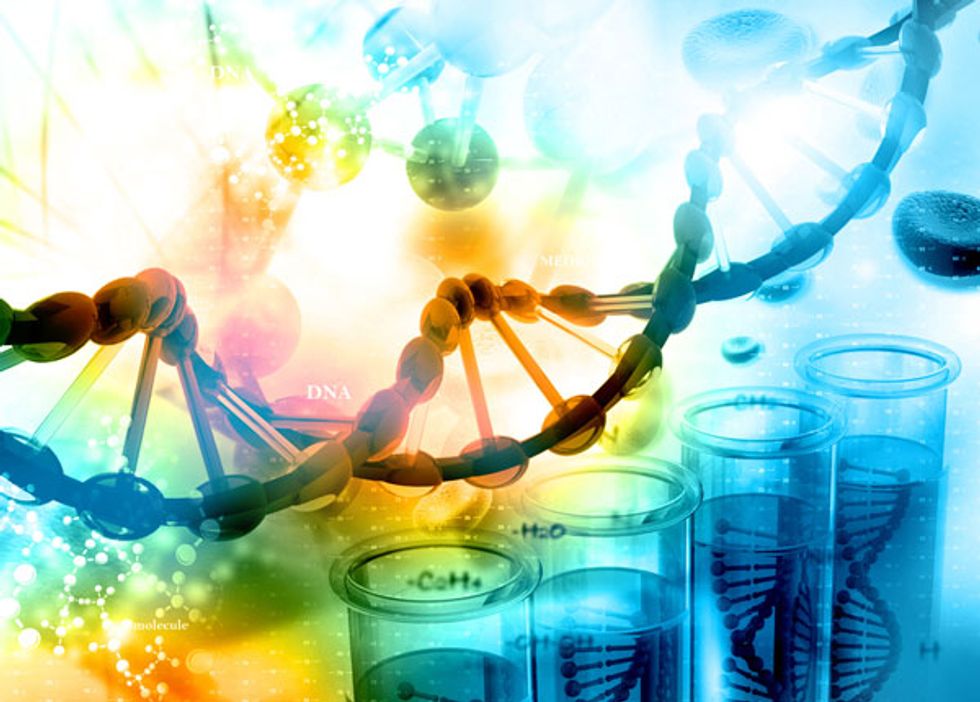 ---
Getting genetic testing is scary. Waiting for results is agonizing. Getting good results is a huge relief!
I am one of the lucky ones. My results show one "clinically significant mutation," which very slightly increases my risk for colorectal cancer, but I feel extremely grateful that the results weren't much worse.
I have no mutations of the BRAC1 or BRAC2 genes, which are linked to breast, ovarian and several other cancers, and no mutations that indicate Lynch syndrome or other syndromes that significantly raise cancer risk. 
I sought testing because I have a strong family history of cancer: my mother died of breast cancer at age 64, my 66-year-old sister is fighting ovarian cancer, and my father and his parents and brother all had pancreatic cancer. His father had a double whammy: colorectal cancer, before pancreatic cancer.
When I started experiencing some unusual symptoms last winter, I went to my doctor, who referred me to a gynecologic oncologist. After numerous tests and genetic counseling, we've ruled out any serious illness.
The appointments and testing took a lot of time, cost a lot of money and caused some sleepless nights, but, if I had it to do over, I'd do it all again. In hindsight, stress probably caused my health issues, and dealing with my sister's cancer made me more aware of the problems.
If my sister had insisted on more testing for her gastrointestinal distress and bloating, she might have received an earlier diagnosis and avoided an ileostomy. Instead, her pain eventually sent her to the emergency room, and emergency surgery revealed an abdominal cavity full of cancer cells.
It's hard to know when to go to the doctor and when to wait. Maybe because I'm a medical editor and because my family medical history isn't good, I tend to err on the side of wanting information.
That's why I went for genetic testing. One friend commented that I was brave to get tested. To my mind, I would've been foolish not to.
Even if the tests had yielded worse results, I would want to know so that I and my health care providers would be on alert and know what screenings I needed and what symptoms to look for.
I took the Myriad myRisk test, a 25-gene panel that identifies an elevated risk for eight cancers, including the ones of primary concern in my family. My report says that the gene mutation I have gives me a risk of colorectal cancer between 3.4 percent and 10 percent up to age 80, compared to an average risk of 3.4 percent. Because I only have a mutation on one copy of the gene (meaning I only received it from one parent), my increased risk is small. Likewise, the risk to my daughters is very low.
That's great news for my whole family!
However, I will also remember that only about 10 percent of cancers are hereditary and the rest are sporadic. In other words, these results mean I'm not a genetic time bomb, but I still need to pay attention to my health.
There's a strong likelihood that smoking helped trigger the pancreatic and colorectal cancer in my dad's family. I don't smoke, and, thankfully, second-hand smoke is less of a hazard now than it was decades ago.
Research also tells us that staying active, maintaining a healthy weight and avoiding excessive drinking, frequent sunburns and harmful chemicals in the environment all reduce cancer risk. I'll continue to work on those factors. There are other risk factors none of us can control—like aging and family history.
For now, I'm just grateful and relieved to know my risk of hereditary cancer isn't as bad as I thought it was.