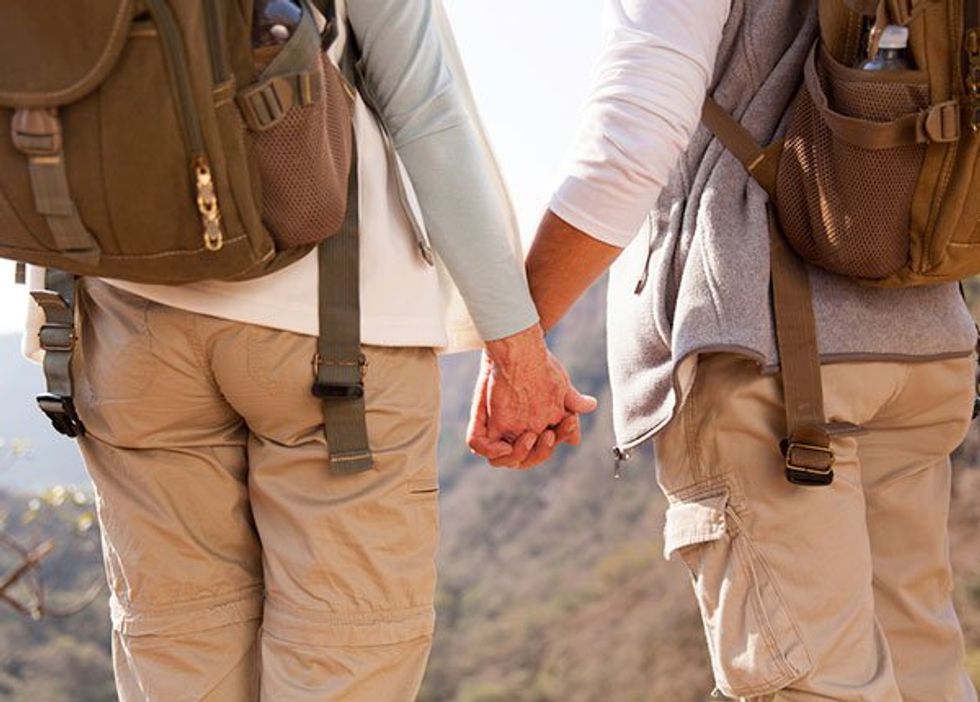 ---
Vacation always restores me, but I often wonder how to hold on to those good feelings and healthy habits when I get back to work.
We recently returned from a camping trip in the national parks of Yellowstone and the Grand Tetons, and the contrast between my vacation lifestyle and my workday lifestyle became painfully obvious.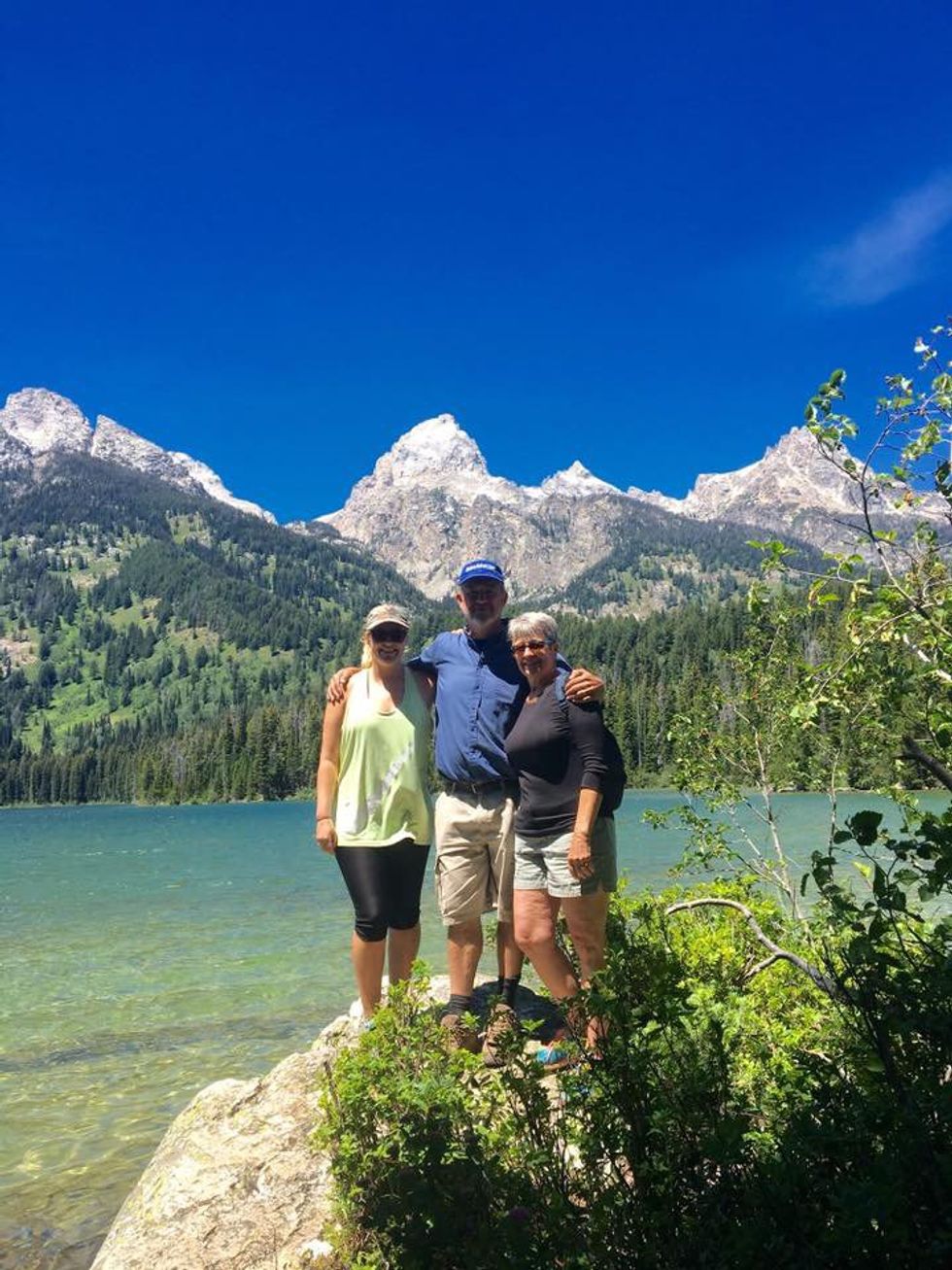 Here's my vacation routine:
Wake in my tent around sunrise, invigorated by the cool, fresh mountain air.
Eat a simple breakfast of yogurt, cereal or hard-boiled eggs.
Take a walk to see the amazing geothermal features of Yellowstone or hike through the Grand Tetons, looking down on crystal-clear lakes from mountain paths.
Eat a sandwich and fruit for lunch or just snack on nuts and dried fruit along the trail.
Walk or hike some more.
Possibly check my phone for work messages, if connectivity permits.
Dine with family by the campfire eating hearty meals like spaghetti, shepherd's pie or bratwursts, corn and salad.
Clean up the food and dishes and stow things safely away from bears and foxes.
Watch the stars rise in the dark night sky.
Sleep soundly in my cool, cozy tent.

Here's my average workday:
Wake early and linger over a breakfast of eggs and toast.
Sit at my computer working until lunchtime.
Eat lunch and sit at my computer until late afternoon.
Walk the dog.
Eat dinner and sit to watch TV.
Continually check my electronic devices, right up until bedtime.

It's not always that bad. I do go to yoga twice a week, walk with a friend once a week and work out at the gym occasionally (but not as often as I should). And of course I have a social life and fit in some housework and yard work on the weekends.
I thought this was OK until I got an activity tracker—one that measures steps and distance walked and calories burned. It arrived just before we left on vacation, so I strapped it on my wrist and set out to see how much I'd walk.
My sister-in-law, Maggie, who organized the family vacation for her five siblings and her parents, had a similar device so we started a friendly competition. She had a few advantages: she's younger and generally leads a more active lifestyle, and she was in charge of organizing the vacation so she had more responsibilities that necessitated movement.
She told me that she'd initially set her goal at 10,000 steps per day, but that was too easy. So she'd increased it. That should've been a sign.
She usually got up earlier than I did and helped get the stove and food ready for breakfast (already she had an edge). We'd spend much of the day together, taking breathtaking walks and hikes.
Around mid-afternoon, our trackers were usually pretty close—both indicating we'd walked a lot of steps and burned a lot of calories.
Most days I would be worn out by late afternoon and would kick back to read or visit with the family. Maggie kept going. She hauled out the food and the kitchen equipment, fetched things for her parents or anyone else who needed her help and oversaw the clean-up and securing of food and equipment.
Even though I couldn't keep up with Maggie, I was pleased with how much I walked. An eight-mile hike adds some serious steps! Several days we topped 25,000 steps and covered more than 10 miles. My personal high topped 30,000 steps and 13 miles.
By the end of the week, I had blisters on top of blisters and had to slow down. Still, I had no trouble reaching 15,000 steps, even on the final "resting" day.
Then, I traveled home. Not much walking when you have a long flight. Not much walking when you sit in front of a computer all day. Shockingly, my device told me I was only getting about 6,000 to 7,000 steps a day.
After vacation, I was catching up on work and didn't have time for the gym. Or even for long walks with the dog. But, my fitness tracker kept nagging me.
Now I'm making an effort to get up and move when it vibrates on my arm every 45 minutes. After several days of trying to figure out what I have to do to get back to 10,000 steps per day, I realize that my breaks need to be more than walking to refill my water glass. I need to walk around the block, jog in place or run up and down the stairs—something to get my heart pumping and my tracker moving.
I won't give up. As much as I'd like to be continually on vacation, my budget won't permit it. So I need to figure out how to stay healthy—and enjoy life—even when I have to sit at a computer and work.