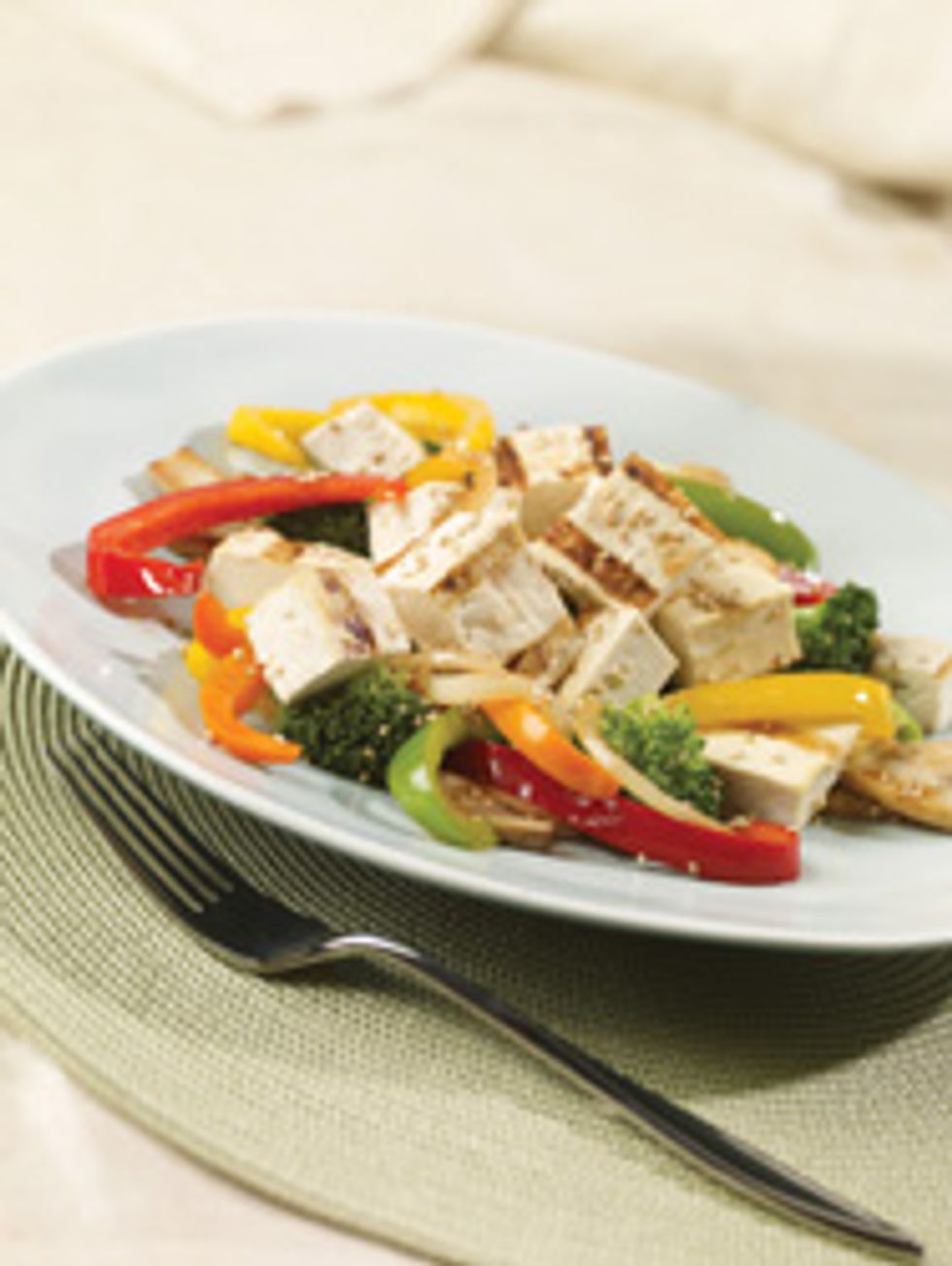 Tofu is a nutritional protein and has no saturated fat or cholesterol. It's rich in protein and provides bone-healthy minerals.
---
Prep Time: 10 Min
Marinate Time: 30 Min
Cook Time: 15 Min
Ready In: 55 Min
Servings: 4

Ingredients:
3 tablespoons mirin (a type of rice wine)
1 tablespoon sesame oil
1 tablespoon vinegar
1 (14-ounce) package of extra-firm tofu, drained and cut into 1-inch cubes
1 tablespoon vegetable oil
1/2 onion, thinly sliced
2 garlic cloves, minced
1 green, yellow, orange or red bell pepper or combination, seeded and sliced
1/2 cup broccoli florets, blanched
1 tablespoon sesame seeds
Directions:
Put mirin, sesame oil and vinegar in shallow dish.
Add tofu and marinate 15 minutes. Turn and marinate an additional 15 minutes.
Heat grill pan over high heat.
Add tofu and cook, turning once; do not discard marinade.
Heat vegetable oil in skillet.
Add onion and garlic and cook just until soft.
Add the peppers, broccoli, tofu and marinade and stir-fry, tossing frequently for 3-5 minutes.
Sprinkle on sesame seeds before serving.
Recipe courtesy of Maria Zoitas, creator of Maria's Homemade line of prepared food, sold exclusively at Westside Market NYC.