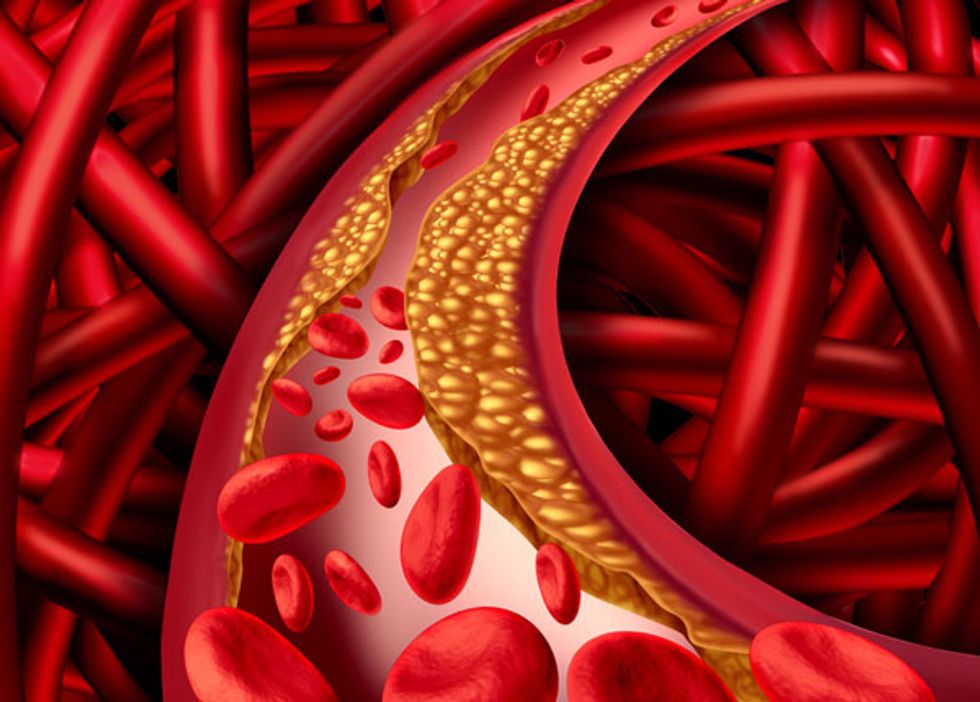 ---
We've all heard the saying, "A picture is worth a thousand words." New research shows that may hold true in matters of health.
A recent study out of Denmark finds that heart disease patients who looked at images of their narrowed arteries were more likely to change their unhealthy habits and take their medications than patients who merely heard about their clogged arteries. 
The research involved 189 people with early stage heart disease. Half saw a CT image of the calcium buildup in their heart arteries and the other half did not. Both groups received information about the link between coronary artery calcification and the increased risk of heart problems. All of the patients got advice about a healthy diet, exercise, stopping smoking, controlling blood pressure and taking aspirin and statin drugs.
The people who saw the images were much more likely to follow the advice about adopting a healthier lifestyle. In fact, just 9 percent of the people who saw the images continued to smoke, compared to 22 percent of the other group. Similarly significant improvements occurred in diet, weight loss and medication adherence among those who saw the images.
Study author Rikke Elmose Mols, a nurse and PhD student at Aarhus University Hospital-Skejby in Denmark, described the experience of seeing the calcified arteries as an eye-opener. "This may be the wake-up call patients need to take their medication and modify their behaviors to reduce their risk of having a coronary artery event," she said in a European Society of Cardiology news release reported by HealthDay.
While this was a small study and further research is needed to confirm the results, it may prove that people who can clearly see threats to their health are more motivated to make changes.
My daughters reported similar personal results when they took a high school anatomy class. Their high school partnered with the Eastern Virginia Medical School in Norfolk, Va., to offer a medical and health sciences curriculum that allowed the students to study human cadavers in the medical school laboratories.
After seeing the huge globules of yellow fat under the skin of overweight and obese corpses and being horrified at how blackened and stiff the heart muscle becomes in the body of a smoker, my daughters swore they would always watch their weight and never smoke (so far, so good).
Maybe more of us would benefit if we'd push our health care providers to actually show us what they're talking about, whether it's the results of calcium buildup in our arteries, smoke in our lungs or too much fat around our abdomens.
Those are pictures that could save lives.
Reference: "Seeing Their Clogged Arteries Can Spur Healthy Changes in Patients." HealthDay. June 15, 2015. http://consumer.healthday.com/circulatory-system-information-7/coronary-and-artery-news-356/people-who-saw-images-of-their-narrowed-blood-vessels-more-apt-to-change-700410.html. Accessed August 26, 2015.