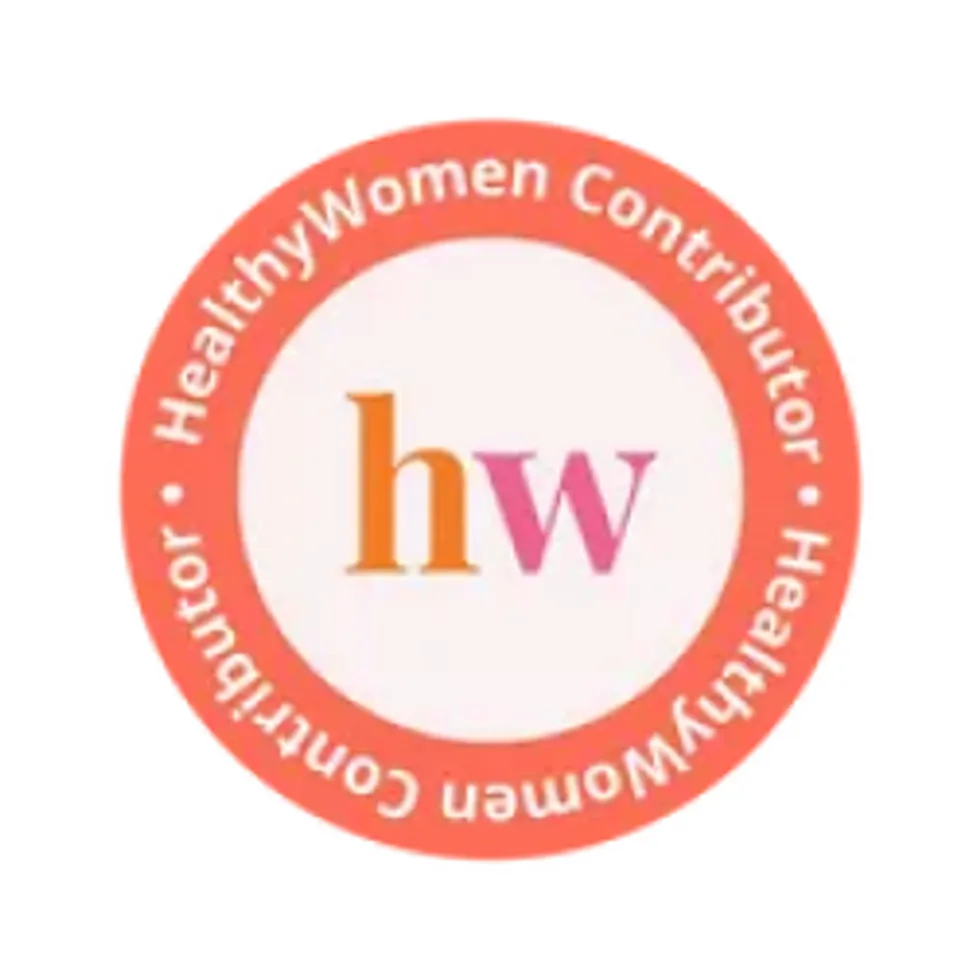 HealthyWomen Editors
The editorial team and staff of HealthyWomen.
Full Bio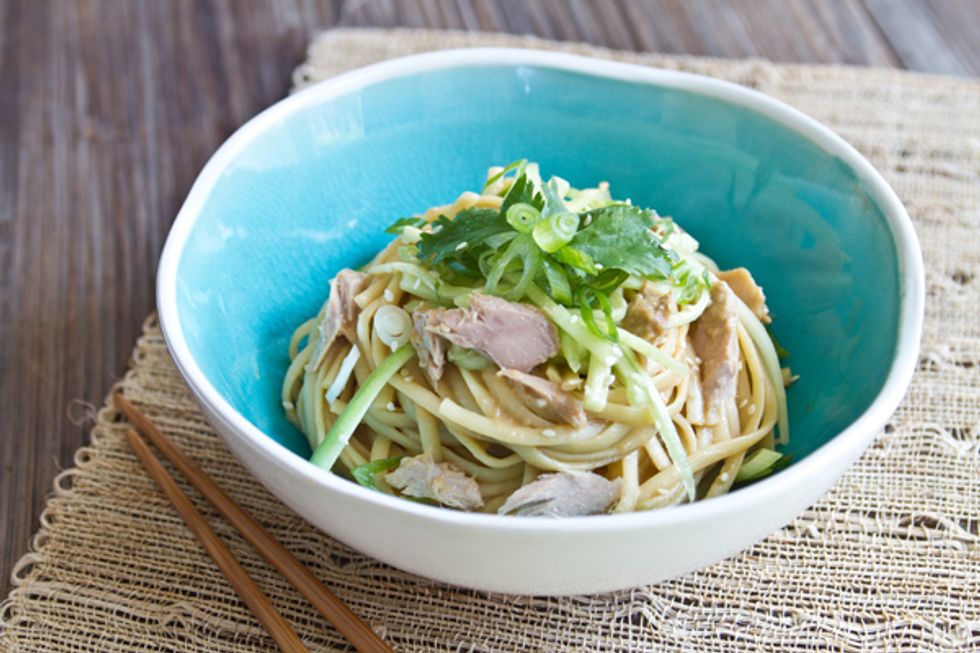 Prep Time: 10 min
Cook Time: 5 min
Ready In: 15 min
---
Servings: 4

Ingredients:
1/2 cup peanut butter, chunky
1/2 cup water
4 tablespoons soy sauce
4 teaspoons sesame oil
2 teaspoons cider vinegar
3 teaspoons honey
2 cloves garlic, minced
4 tablespoons vegetable oil
3/4 pound thin spaghetti or linguini, cooked and cooled
Toppings:
1 (5-ounce) can tuna packed in water, drained and flaked
4 green onions, chopped
1 medium cucumber, peeled, seeded and sliced in strips
2 tablespoons sesame seeds
1/4 cup cilantro, coarsely chopped (optional)
Directions:
1. Combine peanut butter, water and soy sauce in a microwaveable bowl. Cover with wax paper or plastic wrap, being sure to leave a vent hole. Heat in 20-30 second intervals, stirring frequently, until peanut butter is melted. Do not overcook.
2. Stir in sesame oil, vinegar, honey, garlic and vegetable oil. Pour over spaghetti and toss to coat. Top with tuna, green onions, cucumber and sesame seeds.
3. Serve cold, topping with the cilantro if desired. For a portable snack, pack into small serving containers and refrigerate.
Note: To store and reheat, keep pasta and sauce in separate containers before chilling. Gently reheat sauce in the microwave to soften, and combine when ready to eat.
Nutritional Information:
Amount Per Serving: Calories: 512 | Total Fat: 26g | Saturated Fat: 3g | Unsaturated Fat: 20g | Trans Fat: 0g | Cholesterol: 8mg | Sodium: 528mg | Potassium: 427mg | Carbohydrates: 53g | Fiber: 4g | Protein: 19g
Recipe courtesy of Get Real About Seafood.