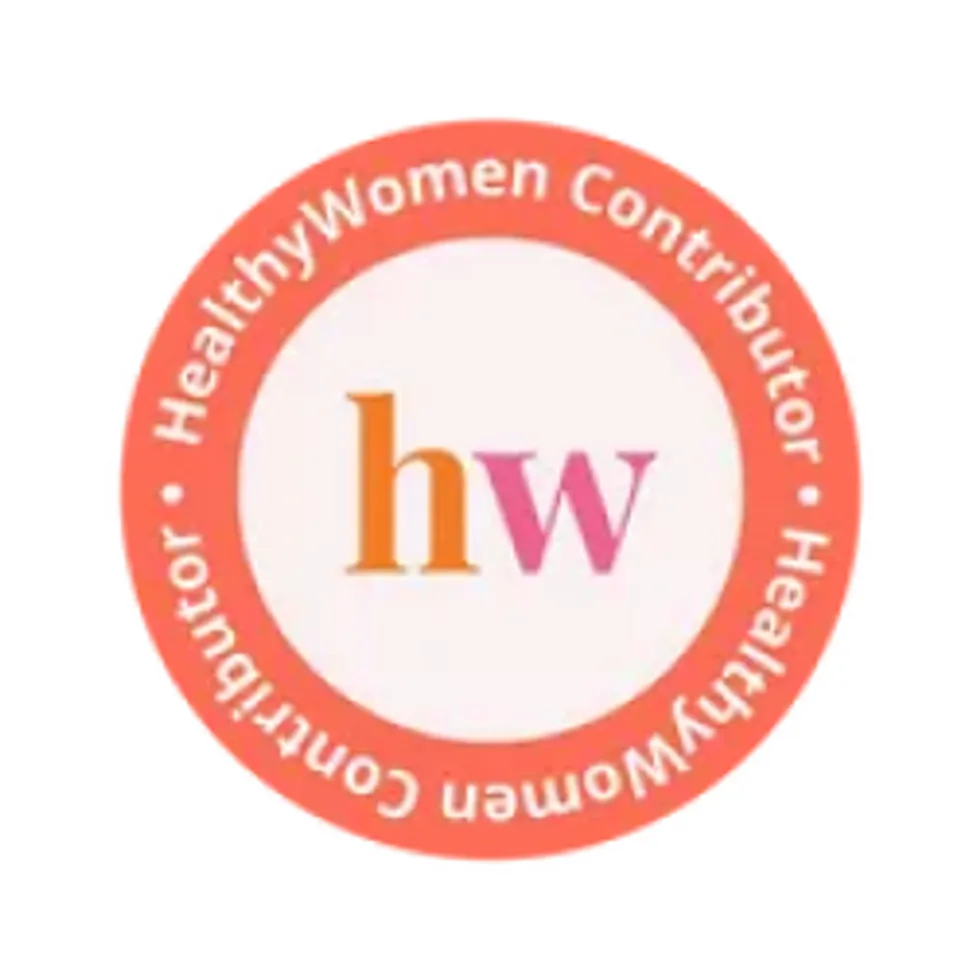 HealthyWomen Editors
The editorial team and staff of HealthyWomen.
Full Bio
Have you considered working with a midwife for your delivery but are confused about what that involves? HealthyWomen reached out to practicing midwife Michelle Grandy, CNM, and board member of the American College of Nurse-Midwives, to get your most pressing questions answered.
1. What's the difference between working with a midwife and an obstetrician-gynecologist (OB-GYN)?
Midwives typically allow for more time during office visits and spend more time with women in labor. In addition, our philosophy of care emphasizes pregnancy and birth as normal events. We strive to avoid unnecessary medical interventions and promote normal, physiologic birth. We share the decision making with the woman and her partner—educating both about options available for their care. We tailor our care to meet the particular needs of our patients. Our training includes continuous labor support and learning the many techniques that sustain women as they journey through labor naturally.
Many OB-GYNs are trained to attend high-risk deliveries. As a consequence of that training, they may overuse tests and interventions, such as labor induction and cesarean section. Often, they schedule only 5 to 10 minutes for routine prenatal visits for healthy women. With such a short time available for visits, it can be difficult to tailor the care to the particular needs of the woman and her family.
Unlike certified nurse-midwives and certified midwives, many OB-GYNs have little or no formal training in supporting a woman during natural childbirth. And with an already overcrowded health care system, many are unable to dedicate the time and attention women need to accomplish this type of birth.
2. What kind of training do midwives have?
Midwives are dedicated to providing you with the personalized health care experience you deserve. When looking for a midwife who will best meet your needs, it is important to understand the different options available to you in the United States.
Certified nurse-midwives (CNMs) and certified midwives (CMs) have advanced education in midwifery. A CNM is a registered nurse with a master's or doctorate degree in midwifery. A CM has a bachelor's degree with a master's or doctorate in midwifery. Both CNMs and CMs graduate from a graduate-level midwifery education program accredited by the Accreditation Commission for Midwifery Education. And both CNMs and CMs provide general women's health care throughout a woman's lifespan. These services include general health checkups and physical exams; pregnancy, birth and postpartum care; well woman gynecologic care; and treatment of sexually transmitted infections.
In most states there are other midwives who have various levels of formal or informal education. For example, a Certified Professional Midwife (CPM) completes a certification exam administered by the North American Registry of Midwives (NARM). There are two primary pathways for CPM education with differing requirements: apprenticeship training alone or an accredited formal education program. The health care services provided by CPMs are not as broad as those of CNMs and CMs. CPMs provide pregnancy, birth and postpartum care for women outside of the hospital—often in birth centers and homes. CPMs are not able to prescribe most medications.
Other midwives who are not certified by the American Midwifery Certification Board or NARM may be practicing in some states. These midwives may or may not have formal education and have not passed a national certification exam. They may or may not be licensed. Their services are usually focused on pregnancy and birth, and they are unable to prescribe most medications.
3. What is the difference between a midwife and a doula?
Doulas are trained to provide continuous support to women and their partners during labor and birth. They are an excellent addition to the labor team.
Unlike midwives, doulas are not health care providers and do not provide medical care. While they provide support during labor and birth, they do not deliver the baby or give health advice.
The combined midwife and doula team provides a wonderful array of care for a woman in labor. If a woman strongly desires a natural childbirth, choosing to have both a midwife and doula at the birth will provide her with uninterrupted labor support. Having a care team comprised of both a midwife and doula will allow you to experience the midwifery philosophy, which supports normal, physiologic birth. Together midwives and doulas create a supportive environment for woman-centered care.
4. What kind of women are best-suited for using a midwife during pregnancy?
Most midwives in the United States are health care providers who offer services to women of all ages and stages of life. While midwives care for women of all ages, we particularly focus on women with a low-risk pregnancies or births. However, some midwives care for women with moderate health risk factors, such as gestational diabetes, previous c-section or hypertension.
I recommended interviewing several providers before making a care decision. It's important you understand your care provider's philosophy to care and can see yourself having a long-term relationship with this provider.
When considering a health care provider who will best meet your needs, keep in mind that many midwives focus not only on maternity care but also on the full range of a woman's health needs. For example, CNMs and CMs provide care starting with a woman's first period until after menopause, plus all the important health events in between.
5. Are midwives covered by health insurance?
Thirty-three states require private insurance companies to pay for services provided by CNMs, and Medicaid coverage for CNMs is required in all states. In states that do not require private insurance coverage, many insurance plans still cover CNM services. Before choosing a new care provider, check to be sure that your insurance will cover the service and make sure the provider accepts your specific insurance plan.
6. Where can I find a midwife in my area?
There are many resources available to help you find a midwife. The American College of Nurse-Midwives locator service available at https://www.midwife.org/find-a-midwife is a great resource for finding a local midwife.

Before making an appointment with any potential women's health care provider, consider searching the Internet for more information on the provider, such as education history and online reviews from current or former clients.
7. What credentials should I look for?
Because of the high-level of education and hands-on, in-hospital experience, I recommended looking for a CNM or CM. And because many CNMs and CMs also provide care throughout the lifespan, you will be starting a relationship with a provider who can truly get to know you and your care preferences—beyond pregnancy and childbirth.

8. What questions should I ask a midwife I'm considering working with?
When choosing a women's health care provider, it's important to know your full range of options so you can make an informed decision. Your health is too important to rely on other people's recommendations or to just "go where you have always gone." Your health care provider's services and approach to care should match your unique goals and values. Asking potential providers questions about their education and type of care will help you decide who will best meet your needs.
Below are sample questions to ask women's health care providers that may help you in making your decision:
What is your education background?
Are your services covered by my insurance?
Where do you attend births? In the hospital? Birth center? Home?
Who will you consult with if I have complications during my care with you?
What is your rate of intervention during birth, such as for c-sections or inductions?
What techniques do you offer to support women who want natural childbirth?
Are pain medications an option? If so, what are they? Are epidurals an option?

These are just a few questions to consider. A new education initiative, Our Moment of Truth: A New Understanding of Midwifery Care , provides additional recommendations on questions to ask your potential health care or maternity care provider. Visit https://ourmomentoftruth.com/ask-a-midwife/ for questions to add to your list.
9. Can midwives work in hospitals?
A common myth that the Our Moment of Truth initiative aims to set straight is that midwives only deliver babies at home. The truth is that because many women who choose a midwife for their care wish to deliver their babies in a hospital, many hospitals in the United States offer an in-house midwifery service. In 2010 about 90 percent of births attended by midwives in the United States were in hospitals. And because midwives are dedicated to one-on-one care, many practice in more than one setting to help ensure that women have access to the range of services they need or desire and to allow for specific health considerations.
10. Can midwives provide pain medication or do you have to have a natural labor if you choose to work with a midwife?
Another common midwifery myth that Our Moment of Truth aims to debunk is that all women who choose to have a midwife will want natural childbirth.
Those women who do desire natural childbirth are wise to seek midwifery care, because our training involves continuous labor support—learning methods and techniques for supporting women throughout labor and birth. Each stage of natural labor has unique characteristics. As midwives, we use this knowledge to advise relaxation techniques that help women cope.
However, some women decide in advance or during the labor process that they would like to use pain medications or epidurals. In my practice, 45 percent of women choose to have an epidural.
CNMs and CMs strive to help women have the birth experience that they are seeking—whether it involves natural childbirth or pain medications. If women choose a hospital birth with a CNM or CM, they have all the options available to them. It really is the best of both worlds.