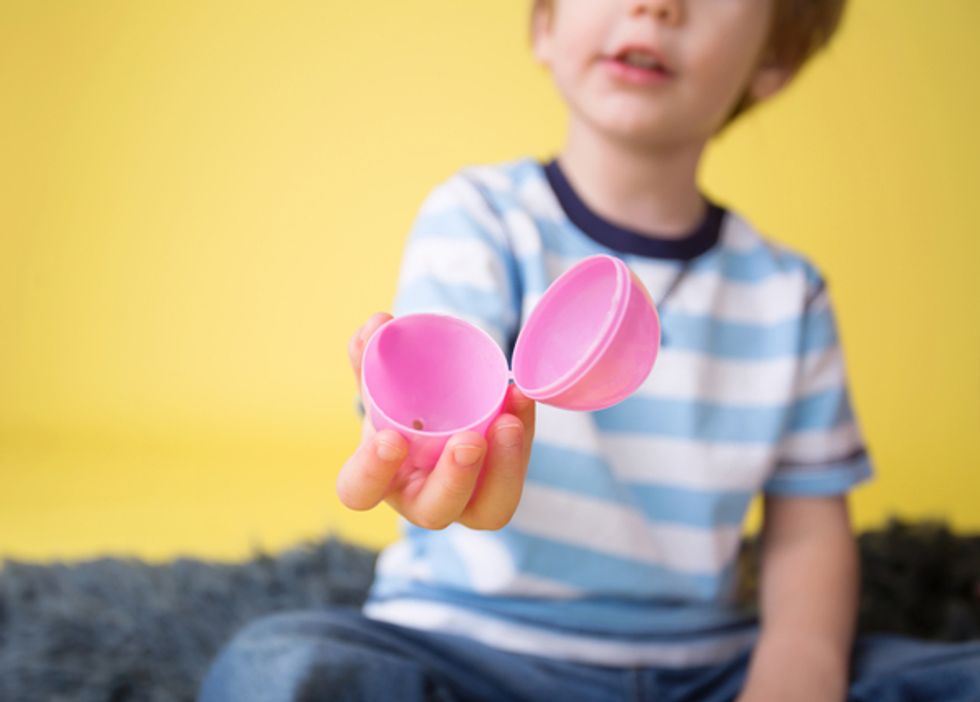 ---
by Helen Williams
It's that time of year again when kids prepare to hunt for sweet treats and special surprises. It's Easter!
With research in hand, new parents are questioning the copious amount of sugar served up in colorful plastic eggs, setting their sights on reinventing and reshaping the celebration with less candy and more fun. Even experienced moms are seeking out nonfood egg-fillers and opting for better quality chocolate and candy—free of chemicals and artificial ingredients, including harmful food coloring. 
But what about the kids? Well, little ones who have never experienced a candy-filled Easter will be delighted with their stash, and the converts—well, let's just say when they see all the goodies, they may not even miss the candy.
We did a little digging to see how challenging a candy-free Easter would be, and it turns out there's no shortage of ideas. In fact, we've gathered our top 50 egg-fillers. Here's the list!
Alphabet magnets
Army figures
Bath bubbles
Bookmarks
Bouncy balls
Bracelet charms
Bubbles
Chuck E. Cheese tokens
Coins
Crayons
Dice
DIY coupons
Dollar bills
Earrings
Garden seeds
Glow stick bracelets
Hair accessories
Hidden gift clues
Hot Wheels
Key chains
Lego pieces
Lego figures
Lip gloss
Little pencils
Little People
Magic capsules
Marbles
Mini erasers
Mini playing cards
Nail polish
Novelty rings
Pencil toppers
Personalized notes
Picture of a gift
Plastic animals
Plastic bugs
Polly Pockets
Puzzle pieces
Rainbow loom bands
Redbox coupons
Scavenger clues
Shaped crackers
Silly Bandz
Silly Putty
Silly socks
Spinning tops
Stickers
Sugar-free gum
Tattoos
Themed bandages