I'm the type of person that will see you walking your pup and yell out, "I love your dog!" I don't know you. I don't know your dog. But the sheer joy of seeing a four-legged friend in the world makes me feel like I won best in show.
My two pugs — Steve and Villanelle — may think it's a bit much, but the adrenaline rush is backed by science: Research shows that dogs can immediately boost our mood and energy level, while lowering anxiety. To boot, in a 2018 study, a whopping 88% of pet owners said their pets help them enjoy life more and stress less.
I think I speak for dog moms everywhere when I say that dogs are more than a woman's best friend — they are family. In fact, a 2021 survey found there weremore pet dogs in the United States than children under the age of 18. "I think, as a country, we are onto something," said Dr. Dhruv Kazi, a cardiologist at Beth Israel Deaconess Medical Center.
Dogs help us live longer
The fact is, our furry companions affect our quality of life in ways we may not even realize. In the editorial "Who Is Rescuing Whom: Dog Ownership and Cardiovascular Health," Kazi discussed the physical and mental benefits associated with dog ownership and said he was initially surprised by the significant health advantages. "The signal is pretty clear that in general dog owners seem to live longer than those who don't have dogs," Kazi said. One 2019 study involving nearly 70 years of research on dog ownership and cardiovascular mortality found that people with a dog also had lower blood pressure.
The decreased risk for cardiovascular disease is attributed to an increase in physical activity: Dogs need to walk and play, so if you own a dog, you're more likely to walk and play. But in addition to exercise, dogs push us into the great outdoors, which Kazi said has its own health benefits. "Spending time in nature and being more reflective — there is clearly a mental health component to it," Kazi said.
All those walks can also introduce new bacteria into the house, which may sound gross, but can positively impact your health from a young age by increasing the diversity in your microbiome, the microorganisms, bacteria, viruses, fungi and protozoa in the gastrointestinal tract that influence the immune system.
"Active dogs are bringing all types of bacteria back in the house, which is particularly good for children growing up and adults," Kazi said. One study found that infants who are 3 to 4 months old with at least one pet in the house had an increase in two gut bacteria associated with a reduced risk of childhood allergies and obesity.
They help us stay fit in mind, body and spirit 
Katie Finley, 41, said that, before the pandemic, she took her dog Murphy to a daycare where he went on walks and could socialize with other dogs. When the daycare closed, Finley took on the role of dog walker but didn't think about the effect it could have on her health. "The motivation was to get him moving — I didn't think of it as exercise," she said. "Now I am moving farther and longer. I have lost weight and my stamina has improved. Murphy got me out the door, and I don't know if I would have done that just for myself."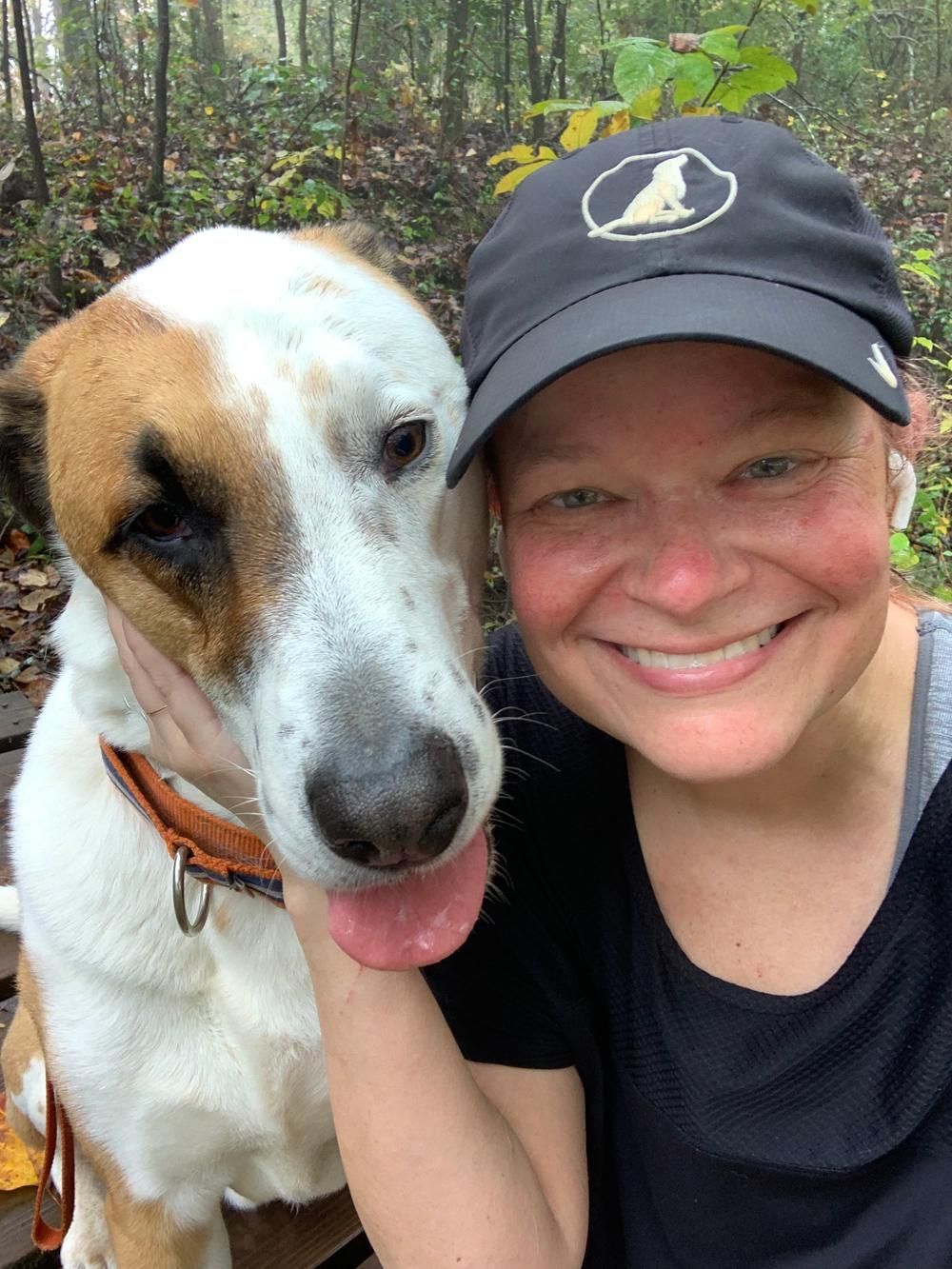 Katie Finley and her dog, Murphy
Research shows that in addition to physical activity, pets—particularly dogs—can also help reduce feelings of loneliness and isolation. Finley was diagnosed with stage 4 breast cancer a few months before the pandemic, and her compromised immune system meant any socializing was off the table, but the daily dog walks allowed her to interact with neighbors from a safe distance and helped her focus on more positive things like bonding with Murphy. "I think I would have gotten more depressed if I didn't have this routine," Finley said. "Murphy forces me to slow down and look at my surroundings and breathe."
All dogs are emotional support dogs
Following furry friends on social media is fun, but nothing beats the real thing, according to a recent study linking greater declines in anxiety to students who had direct interaction with a dog versus those who only saw a video of a dog. For Cory Wright Cannon, 39, her two Labradors Fred and Larry are an instant pick-me-up. "My boys are so nice to come home to when you're stressed," she said. "They don't ask any questions — they are just their goofy selves and they always put a smile on my face."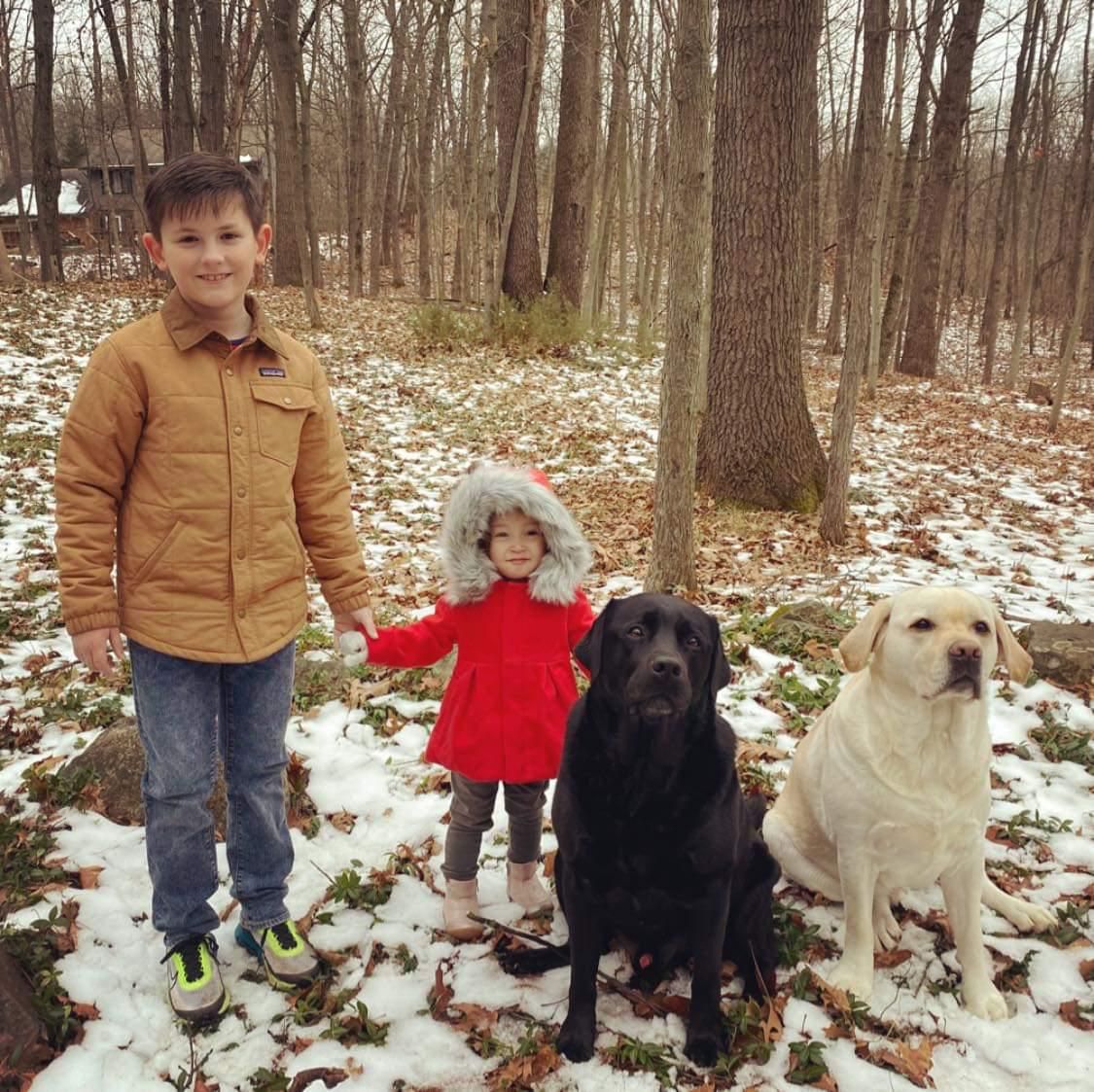 Cori Wright Cannon's son and daughter with Fred and Larry
Cannon grew up with Labradors and said it was important for her kids to have dogs just like she did because they are great companions.
Companionship is one of the most common reasons people adopt a dog, according to Laura Follis, director of marketing and communications for PAWS, an organization that helps with adopting animals and rehabilitating wildlife. Follis said dogs also provide a judgment-free zone. "Dogs do not judge. They accept us no matter what," she said. "They meet you exactly where you are. Feeling sad? Your dog will curl up with you. Feeling energetic? Your dog will play with you. Wanting to just sit and be? Your dog will do that too. And they will act just as happy and loving with each interaction."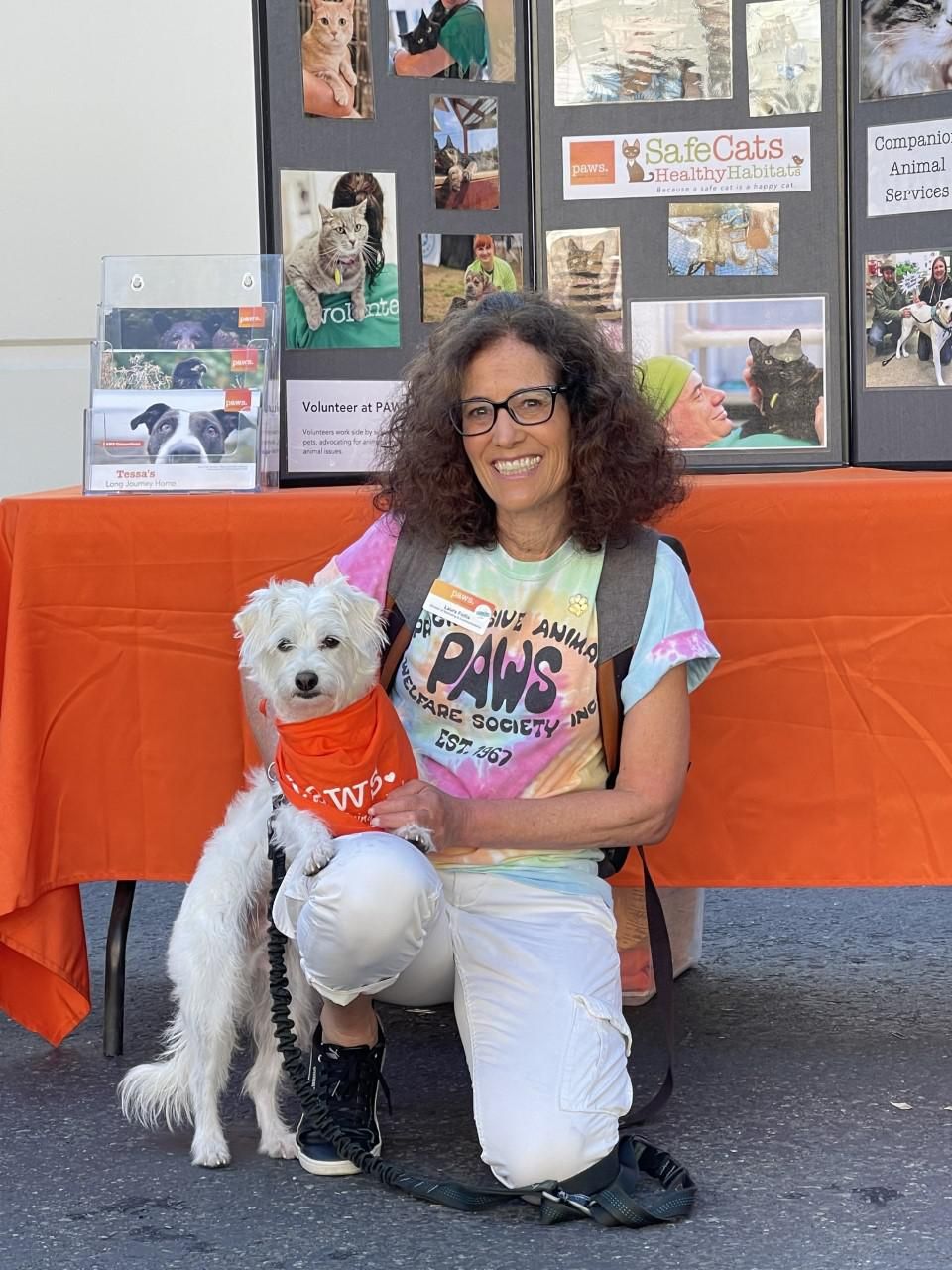 Laura Follis and her PAWS-adopted pup Harvey
If you are unable to take on the serious commitment that comes with owning a dog, you can still get a furry fix by contacting a local shelter for volunteer opportunities or asking around the neighborhood if anyone may want help walking their dog. It will help you, too.