"Let's take a trip to Venice Beach, California," I said to my daughter A. I love California and wanted to visit my BFF R out there.

I boarded the plane in Philadelphia one early morning in November and was glad to be heading to a warm, sunny place to drown out my post-election blues. My daughter A met me from New York City, and the two of us embarked on a six-day escape for sun and fun.
---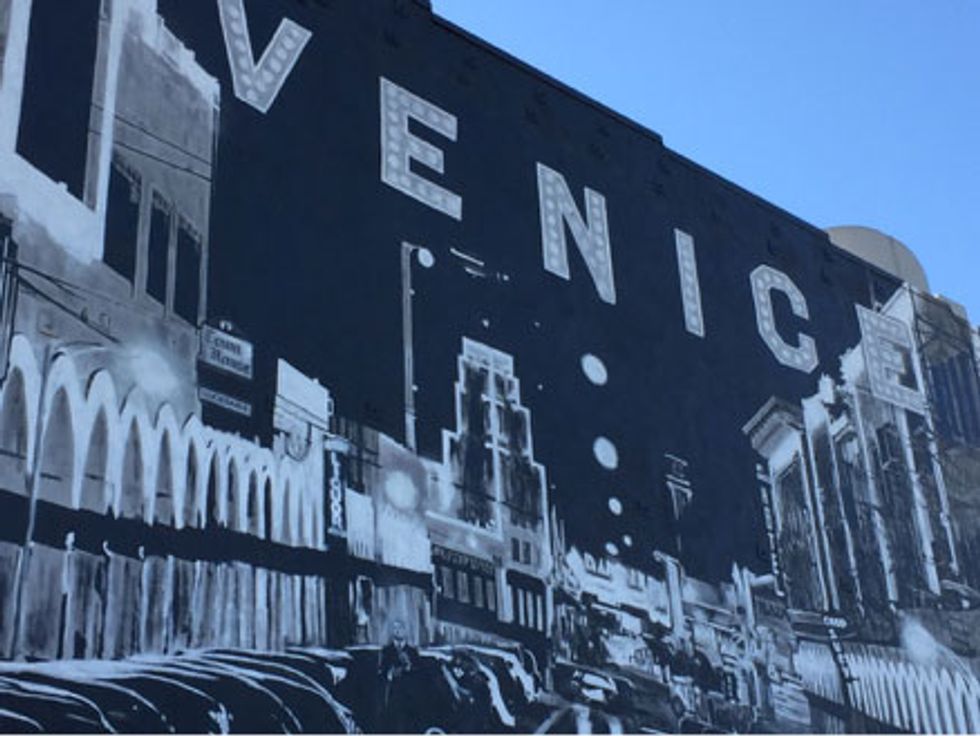 We rented a lovely guest house in Venice Beach on Airbnb. It was within walking distance of the town center on Abbot Kinney Boulevard, about a mile or so from the beach and a few miles from Santa Monica. We rented a car, and parking was available on site and on the street. You just need to move your car some days for the street sweepers.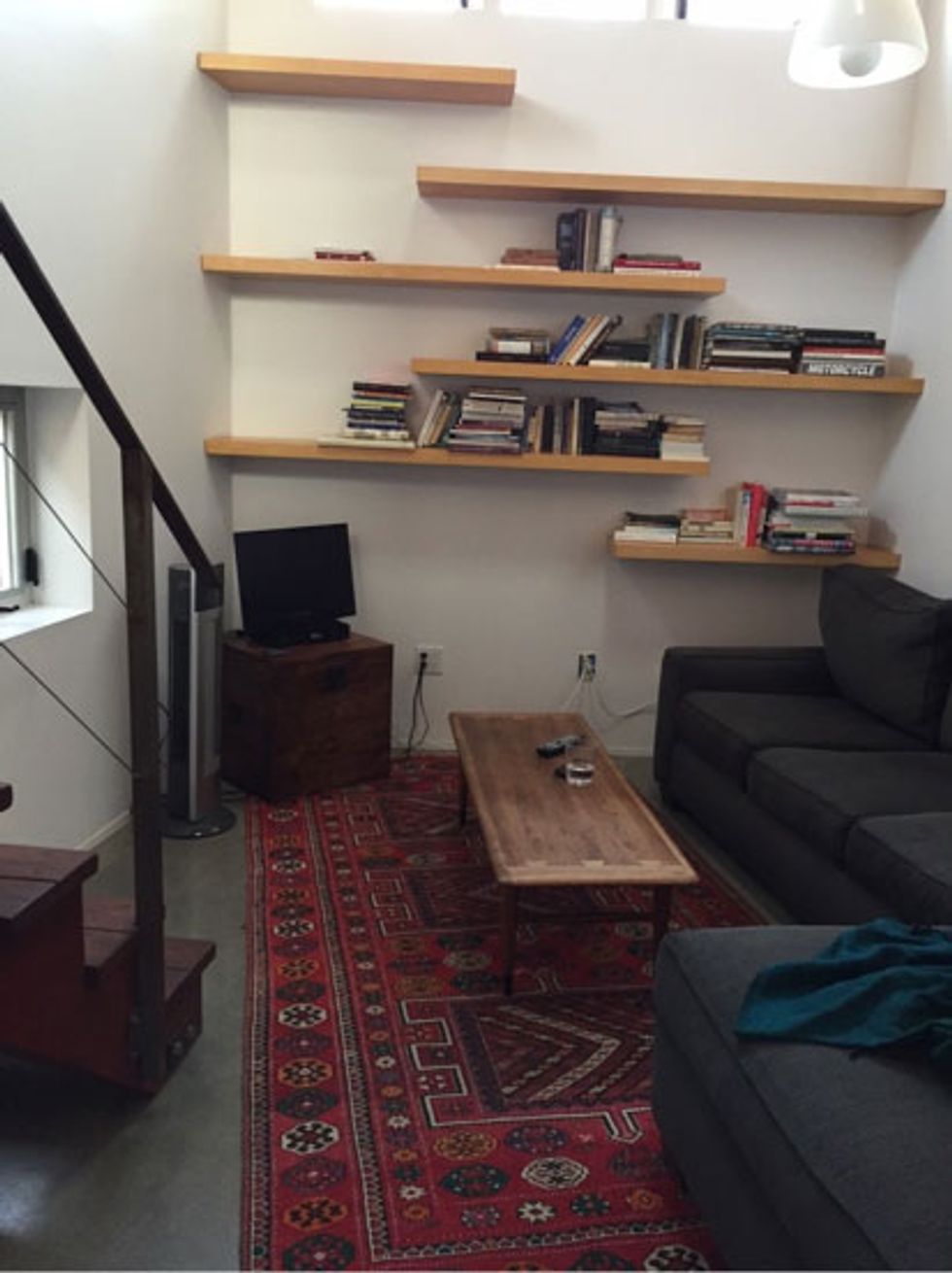 So, why should you plan a vacation to Beach, California, this year?
Besides the spectacular sunny weather and relaxed vibes, here are more reasons to book your trip now:
Enjoying the beautiful beaches: The sunrise and sunsets over the ocean are magnificent. We took long walks on the expansive beaches in the morning and early evening. I even found my little sandpipers from Brigantine, New Jersey, skipping along the sand. They're smart birdies. They know where to go for the winter.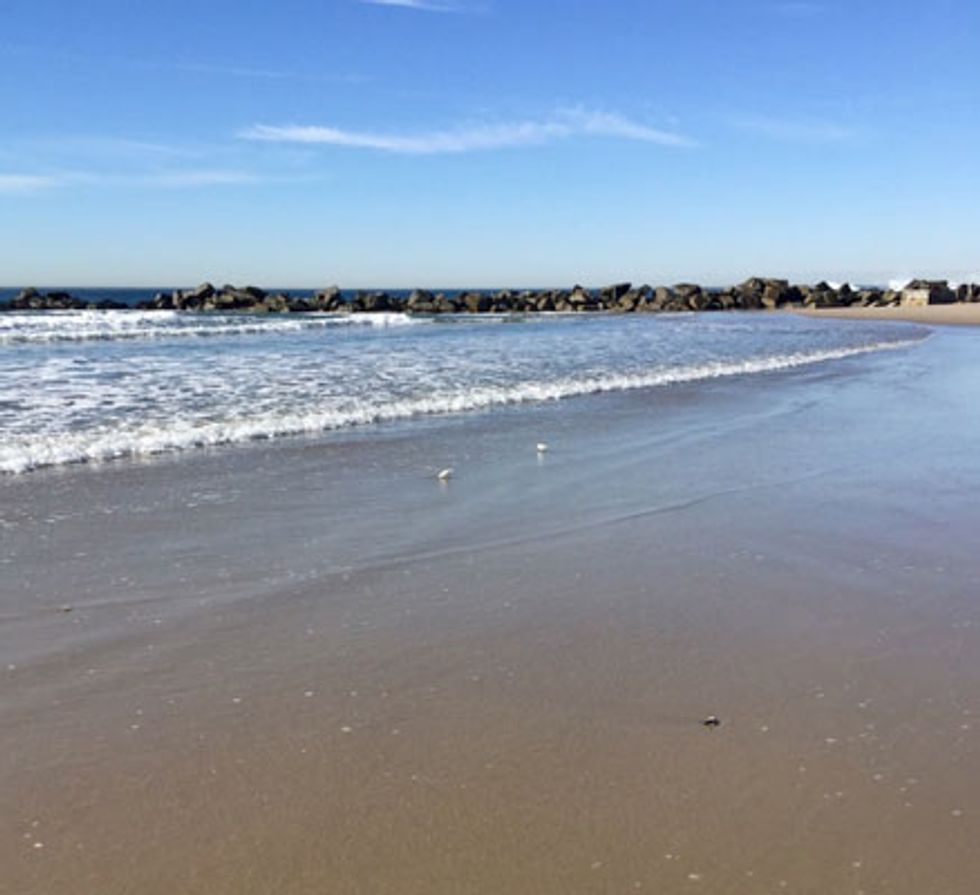 We visited Muscle Beach where you'll some handsome hunks working out. The atmosphere on Venice Beach Boardwalk will take you back to the '60s with tattoo parlors, outdoor bars, and hippies who hang out and sell their artwork. One day we walked all the way to Santa Monica along the ocean path. You can also rent bicycles.
Dining at Fantastic Restaurants and Shopping on Abbot Kinney Boulevard: This street is the hub of Venice Beach. There's lots to explore with trendy California clothing shops, coffee bars and restaurants. Being a yogini, I enjoyed shopping for activewear at Avocado and Junk Food Clothing and browsing among the books and gems at the Mystic Journey Bookstore. If you're a foodie like me, you'll be in heaven with all the good restaurants on the boulevard including:
Kreation Kale: A juicery and cafe where the greens are organic and the menu is on an iPad. I had a hummus bowl salad and my daughter had a breakfast bowl with egg whites, quinoa and chicken.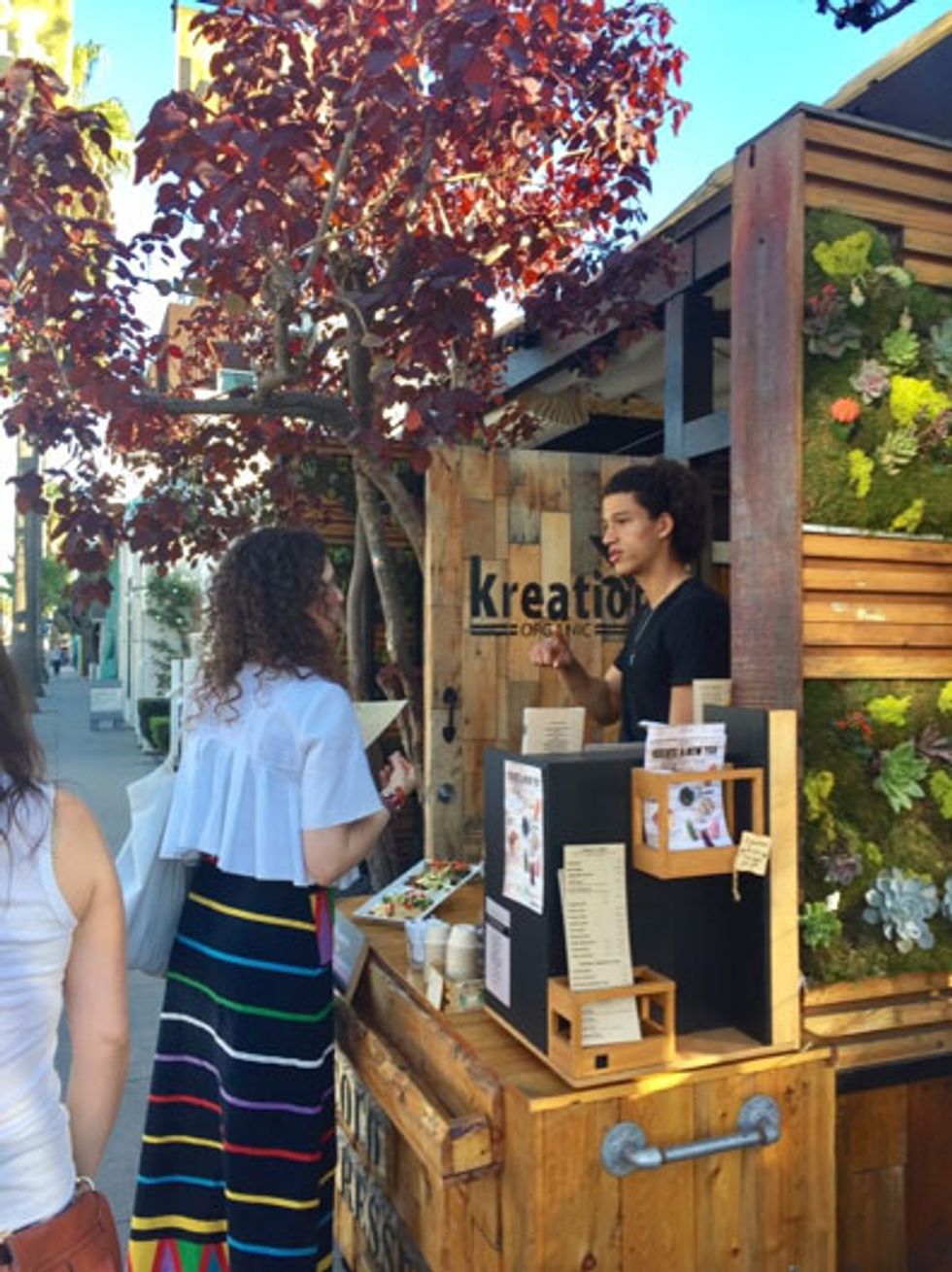 Gjelina: This restaurant is very popular. We enjoyed a delicious dinner of escarole salad with preserved lemons, smoky almonds, Parmesan and a light dressing; eggplant caponata with burrata; roasted beets and greens with horseradish sauce; and a mushroom goat cheese pizza. Ooh, ooh, ooh, the pizza was so light and crispy. (I bought the Gjelina cookbook when I arrived home.)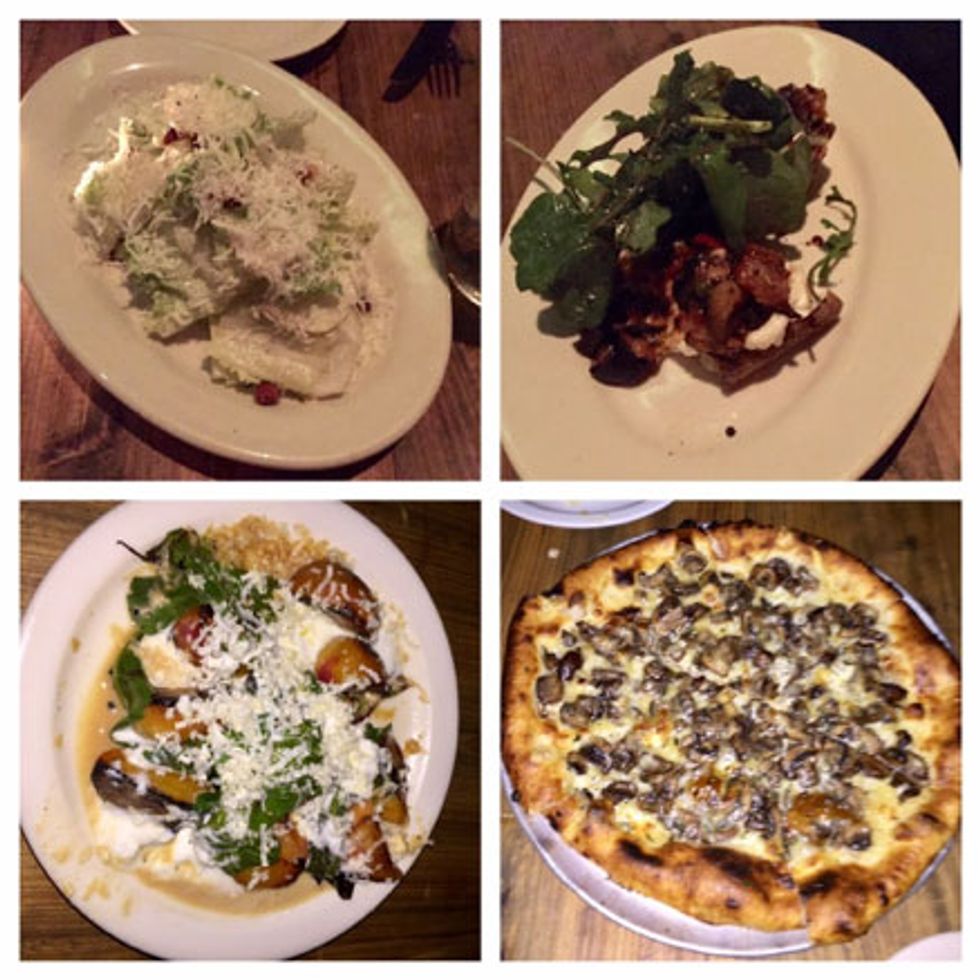 The Butcher's Daughter: A perfect spot for lunch. We sipped a flight of fresh juices—each filled with fruits, veggies and herbs and spices to cure every ailment. Juicing is all the rage in Cali! Lunch featured a Mediterranean vegetable bowl with arugula, burrata, farro, tomatoes, nuts and currants. Bowls and burrata cheese are favored in Cali, too!
Lemonade: A casual eat-in or take-out cafeteria-style restaurant. A and I brought dinner back to our apartment one night. We chose two yummy salads—one with shaved Brussels sprouts with dates and one with heart of palm salad, fennel and pomegranate seeds. We also tried a main dish chicken stew. We bought a lemonade to sample on our walk home. Ooh, ooh, ooh, everything was so good!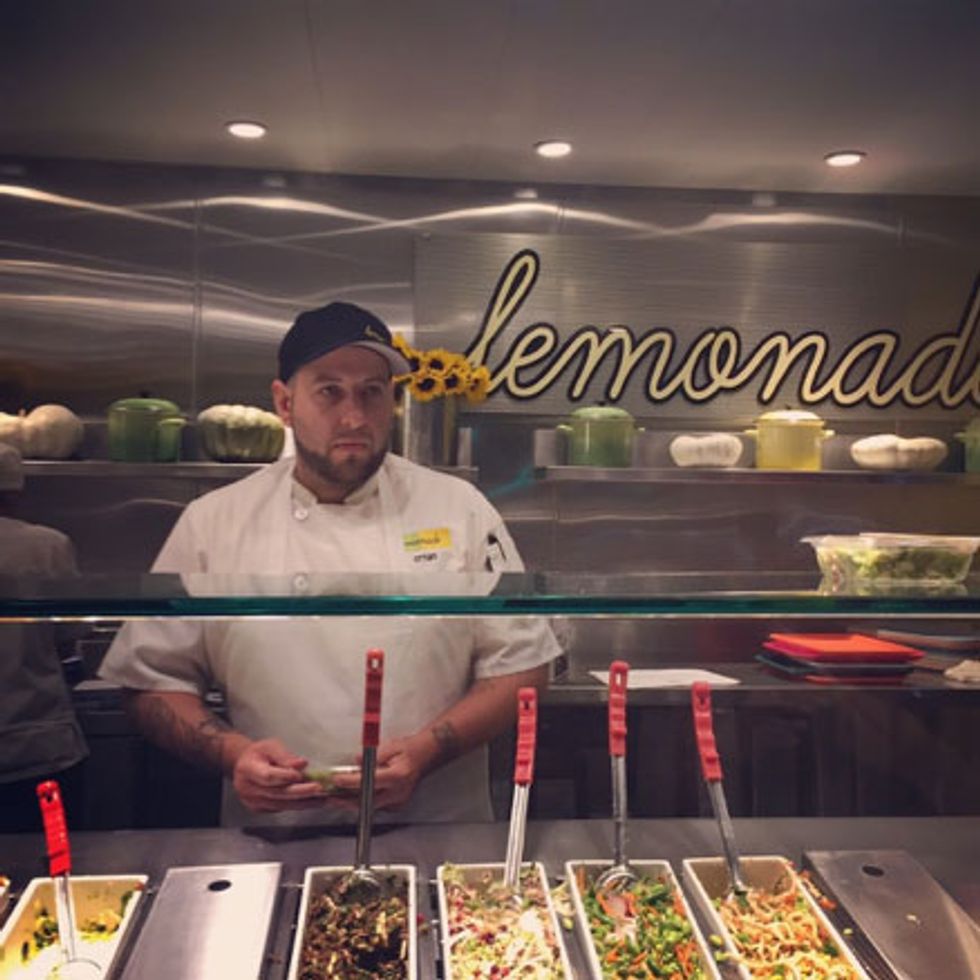 Salt & Straw: You absolutely must, must, must save room for a scoop or two of the homemade ice cream from this shop. Be sure to ask the servers for samples before you decide which flavor you want. If you're a fan of chocolate, you can't go wrong with Freckled Woodblock Chocolate. It's so, so, so good!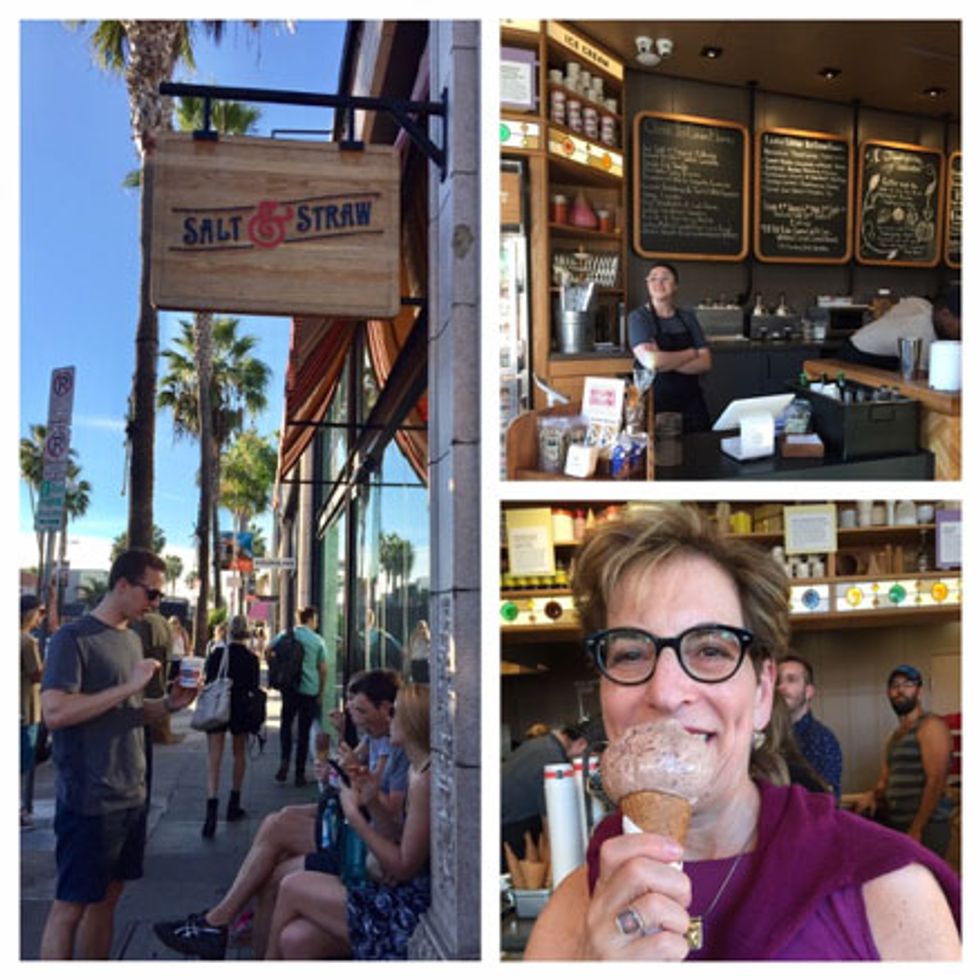 A Short Drive to Malibu: The picturesque Pacific Coast Highway 1 is just a short distance from Venice Beach, and once you're on the highway, you can drive along the coast. We drove to Malibu to meet a friend for lunch at Duke's, a Hawaiian-inspired restaurant overlooking the Pacific and all the surfers.

We loved the area so much that we went back another day to Malibu Farm Pier Cafe. OMG, you have to go there! The views and the food are fabulous. It's the best for brunch or lunch. I told A the Malibu Farm Restaurant (at the beginning of the pier) would make a perfect spot for a destination wedding or perhaps my 60th birthday party!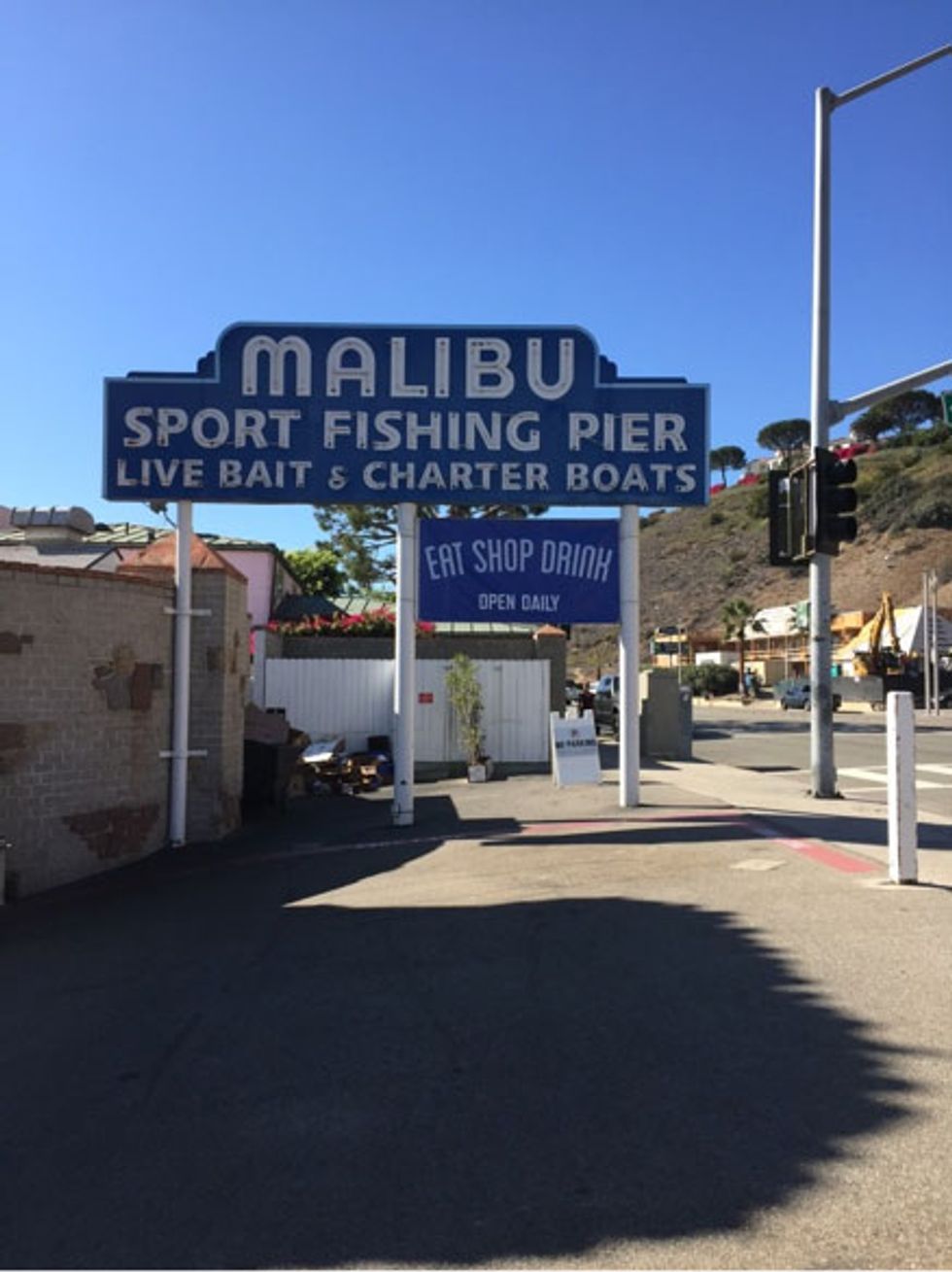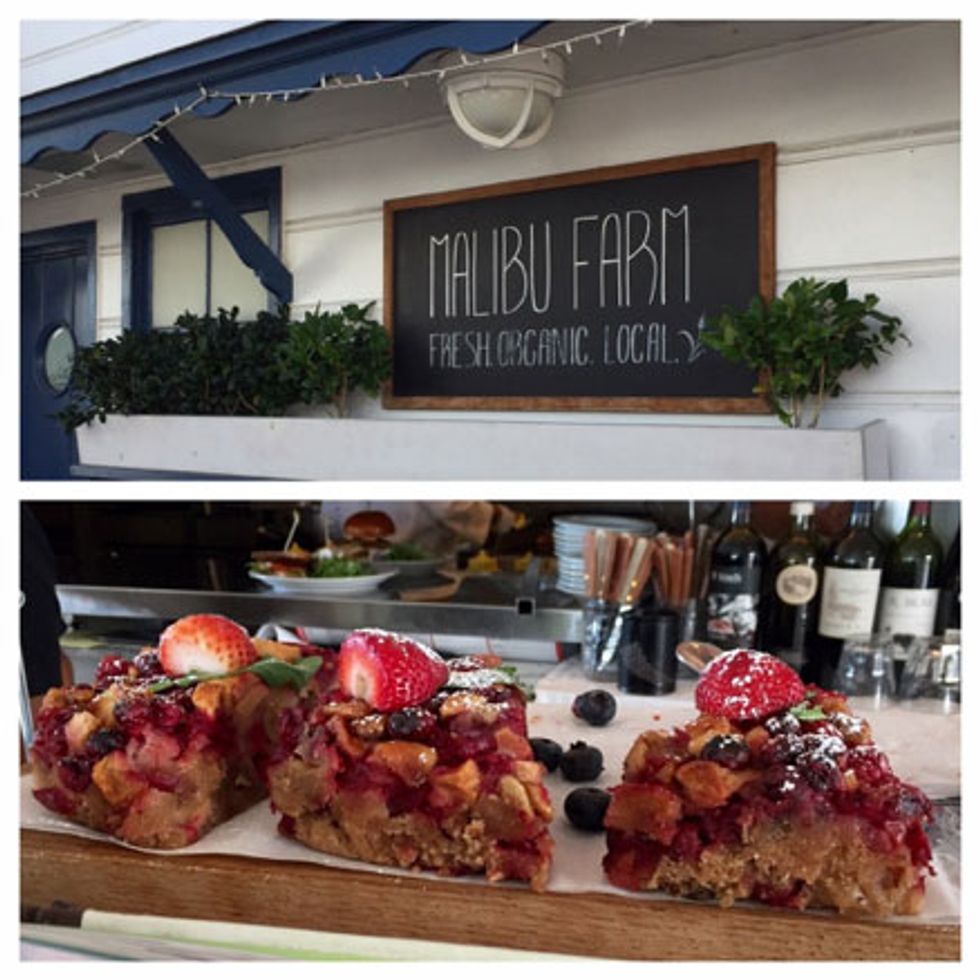 After our meals, we stopped along Highway 1 to just sit, breathe and be. It's a great place to meditate.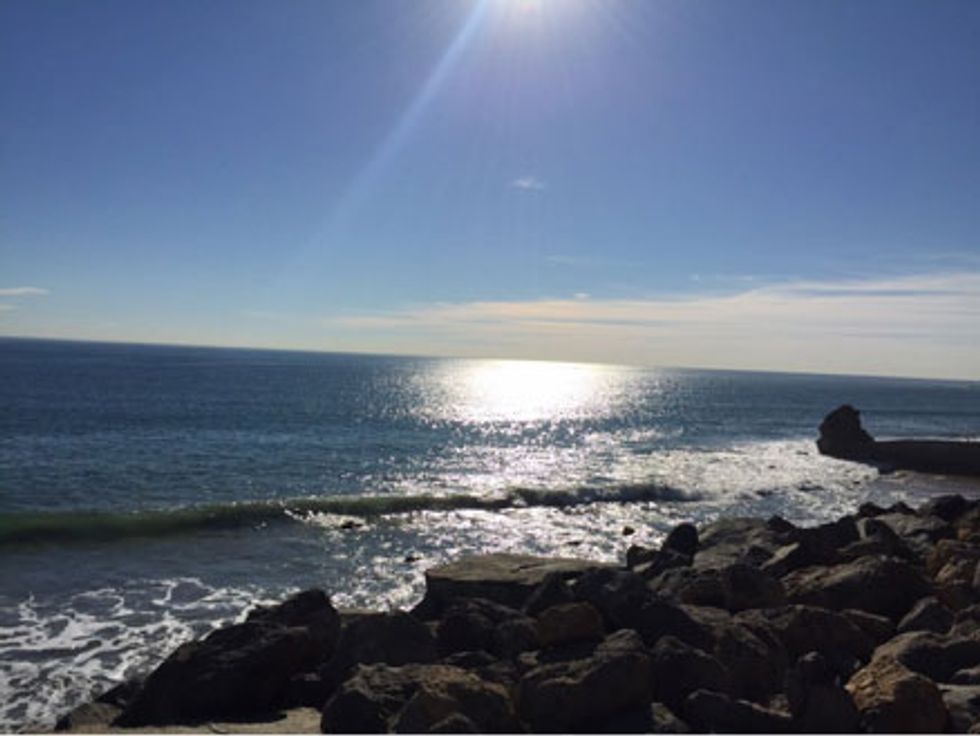 Walking or Biking to Santa Monica: Santa Monica beaches and pier are within walking distance, and you can drive or Uber to other parts of the town, too. There are lots of neat restaurants and shops on Main Street. We had a very veggie dinner at True Food Kitchen at Santa Monica Place. The best brunch and lunch can be found a short ride away at the Huckleberry Bakery and Cafe. OMG, we had amazing falafel and crusty homemade breads.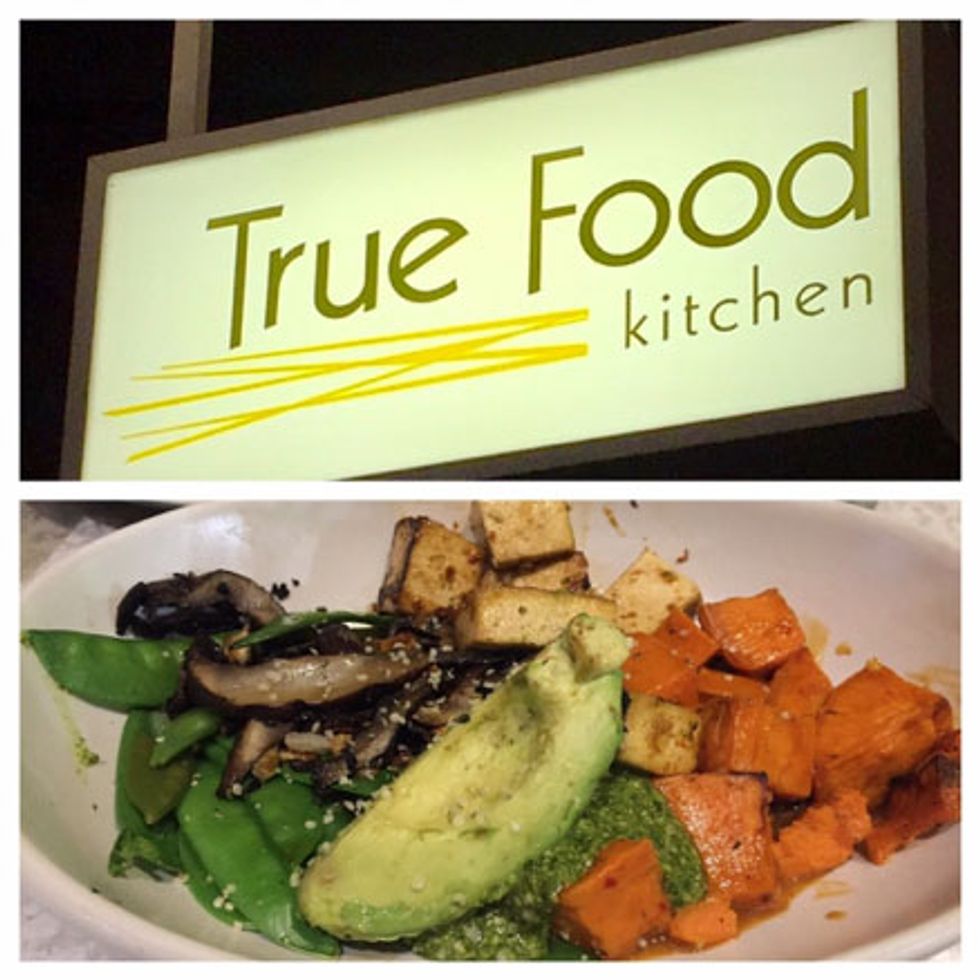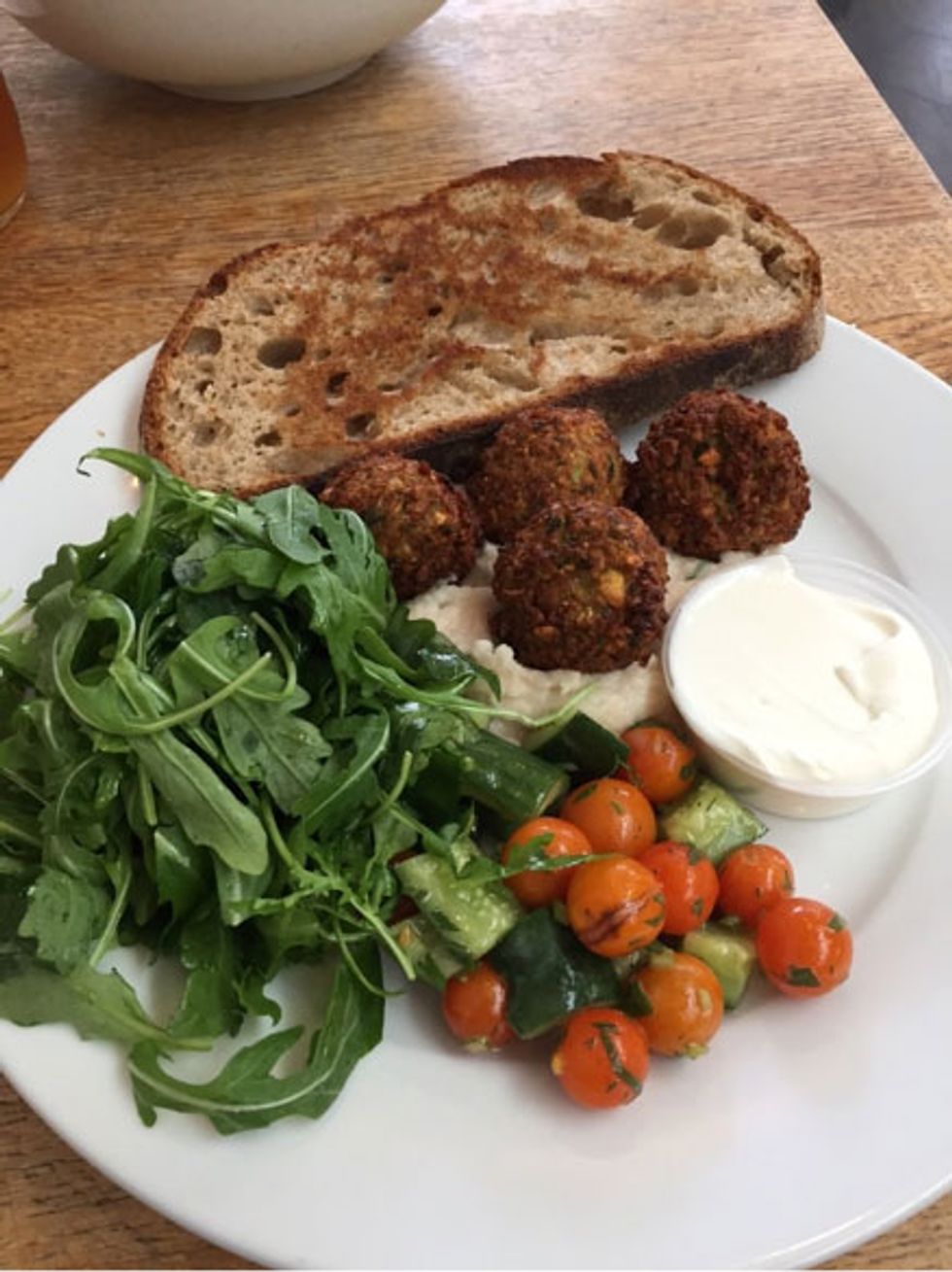 A Day Trip to Santa Barbara: On Sunday, we ventured out for a day trip to Santa Barbara. The ride was about 90 minutes. It was our first visit to Santa Barbara,  a very pretty city on the water. We enjoyed the Arts and & Crafts Show, which takes place along the harbor every Sunday, and we took a long walk down State Street to see its many shops and restaurants. For dessert, we found McConnell's, another ice cream spot. Our ride back to Venice Beach took much longer than expected due to the Los Angeles traffic. Yes, even on a Sunday evening the highway is packed with cars like the opening scene of LaLa Land.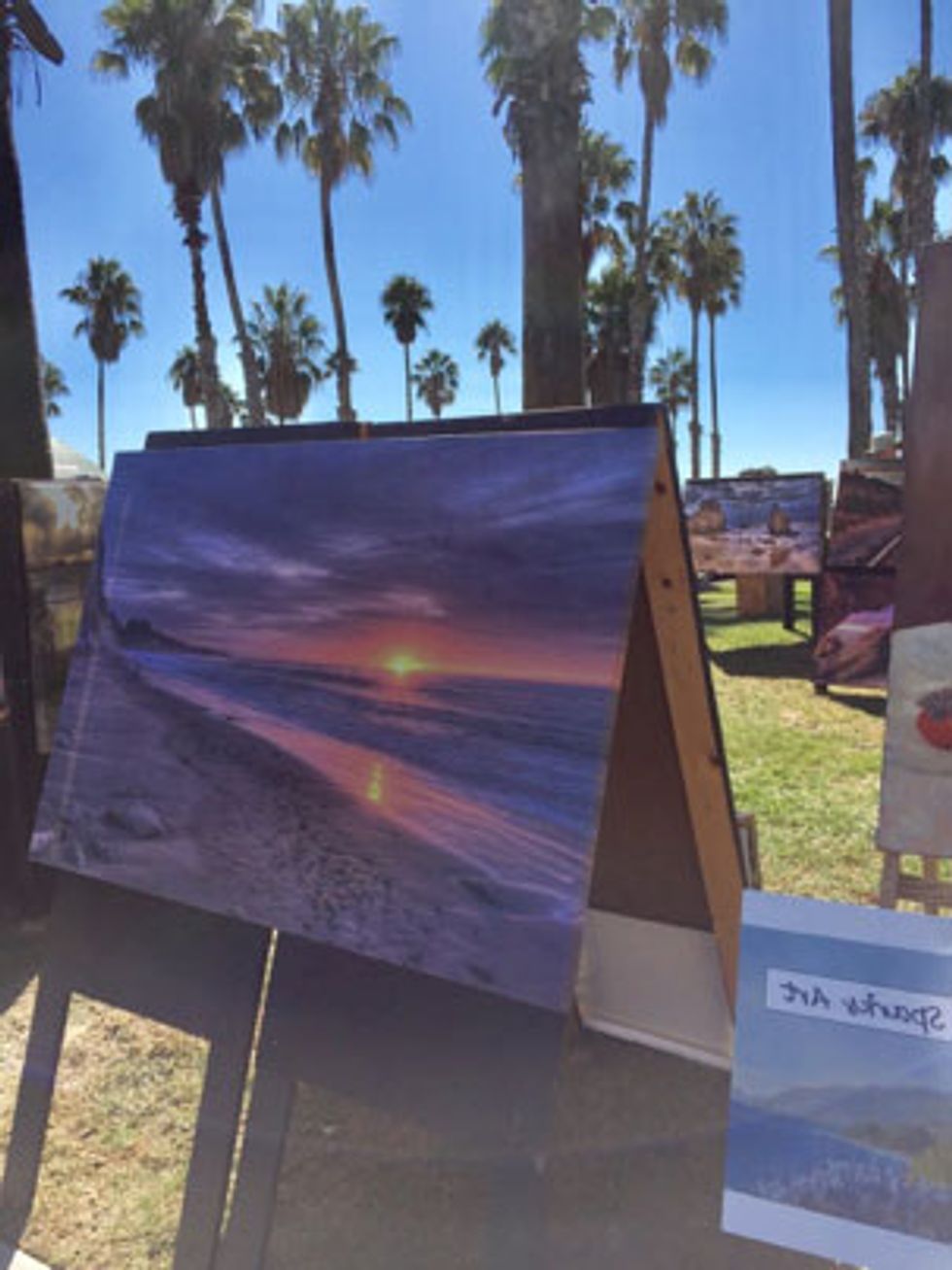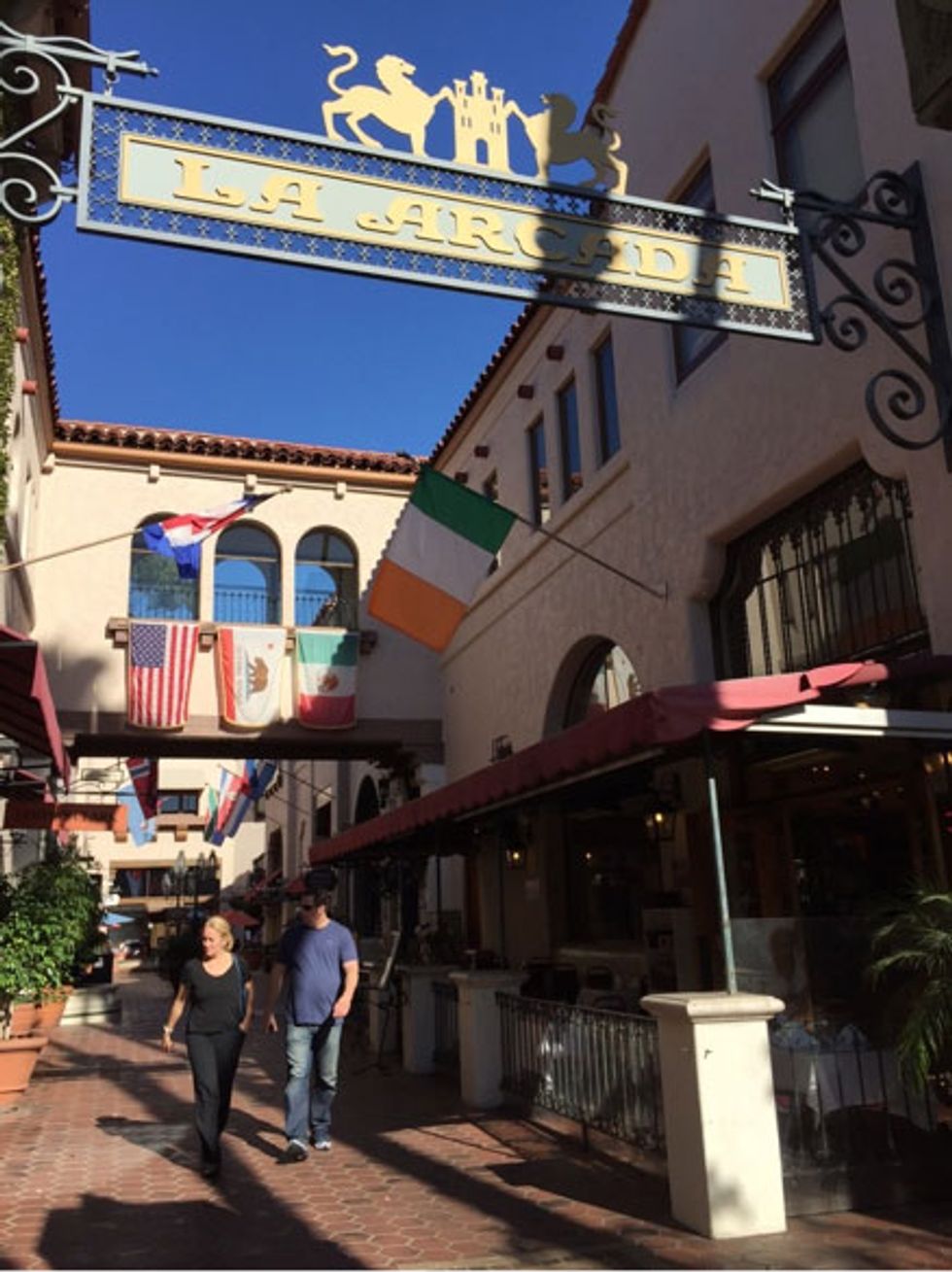 Hiking Runyon Canyon: We tried to hike Runyon Canyon in Hollywood. Unfortunately, we could not find parking anywhere. A and I were disappointed but decided we would add it to our list for another time.
After our six days away, we were relaxed and rested. Our time in Venice Beach had come to an end.


"Let's take a mother-daughter trip every year," said A.
"Same time and same place next year. Count me in," I replied. "I can't wait to go back to sunny California."
This post originally appeared on aboomerslifeafter50.com.