Welkom to my blog this week where I share beauty from the 2017 PHS Philadelphia Flower Show. I welcome you in Dutch because this year's show celebrates "Holland: Flowering the World."

According to the Philadelphia Horticultural Society (PHS), "No other country is as well-known for its floral industry as the Netherlands, which fills the world with color." Having traveled to Amsterdam and Kinderdijk on my Viking River Cruise last summer, I was especially excited to hear about the flower show theme.
---


A Visit to the Philadelphia Flower Show
This was my first time attending the PHSPhiladelphia Flower Show, which is the nation's largest and longest-running horticultural event. Special thanks to sponsor FTD Flowers for providing my tickets and honoring inspiring women as part of its #ILooktoHer campaign. (Note: If you stop by the FTD booth and take a photo and tag a woman who has inspired you personally using the hashtag above, they will be surprising some participants with free bouquets!)

The flower show continues at the Pennsylvania Convention Center through 6 p.m. Sunday, March 19. If you love flowers and have never been, it's well worth a visit. In addition to the major garden displays, the show hosts world-renowned competitions in horticulture and artistic floral arranging. There's also a World Marketplace where you can purchase seeds, bulbs, flowers and almost anything to do with gardening.

My BFF L (not my boyfriend L, who I might add, I adore because he still brings me flowers after eight years of courtship) and I spent more than two hours walking through the flower show, admiring the rainbow of gardens and award-winning flower arrangements, blooms and plants. There was jewelry made with seeds and bark and paintings made with pressed flowers, too.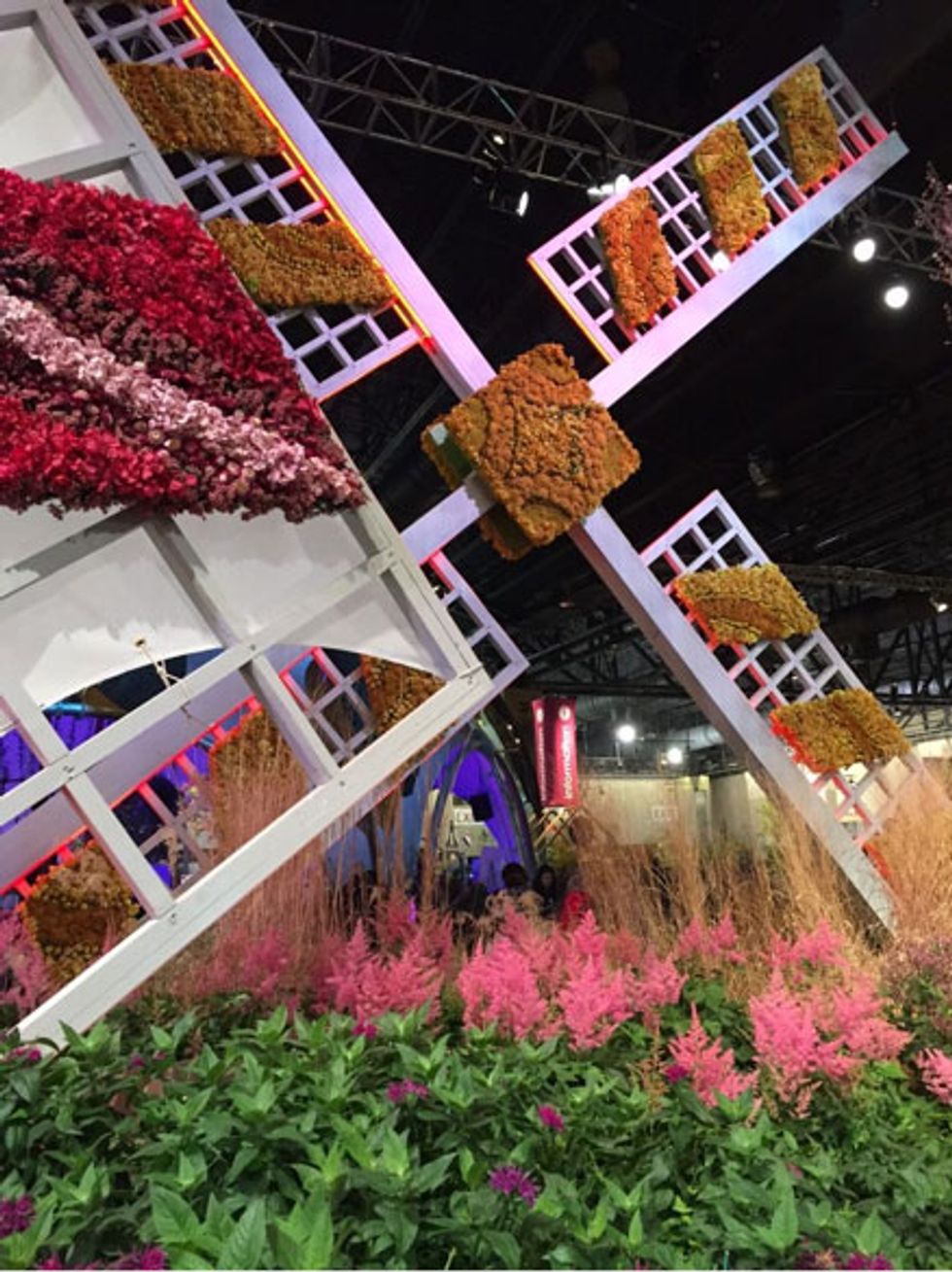 Ooh, ooh, ooh, the entryway was awesome with bridges, windmills, canals and water gardens in a rainbow of 30,000 flowers—with 6,000 more colorful blooms suspended in a giant floral canopy. Leading designers from Holland contributed to the floral extravaganza.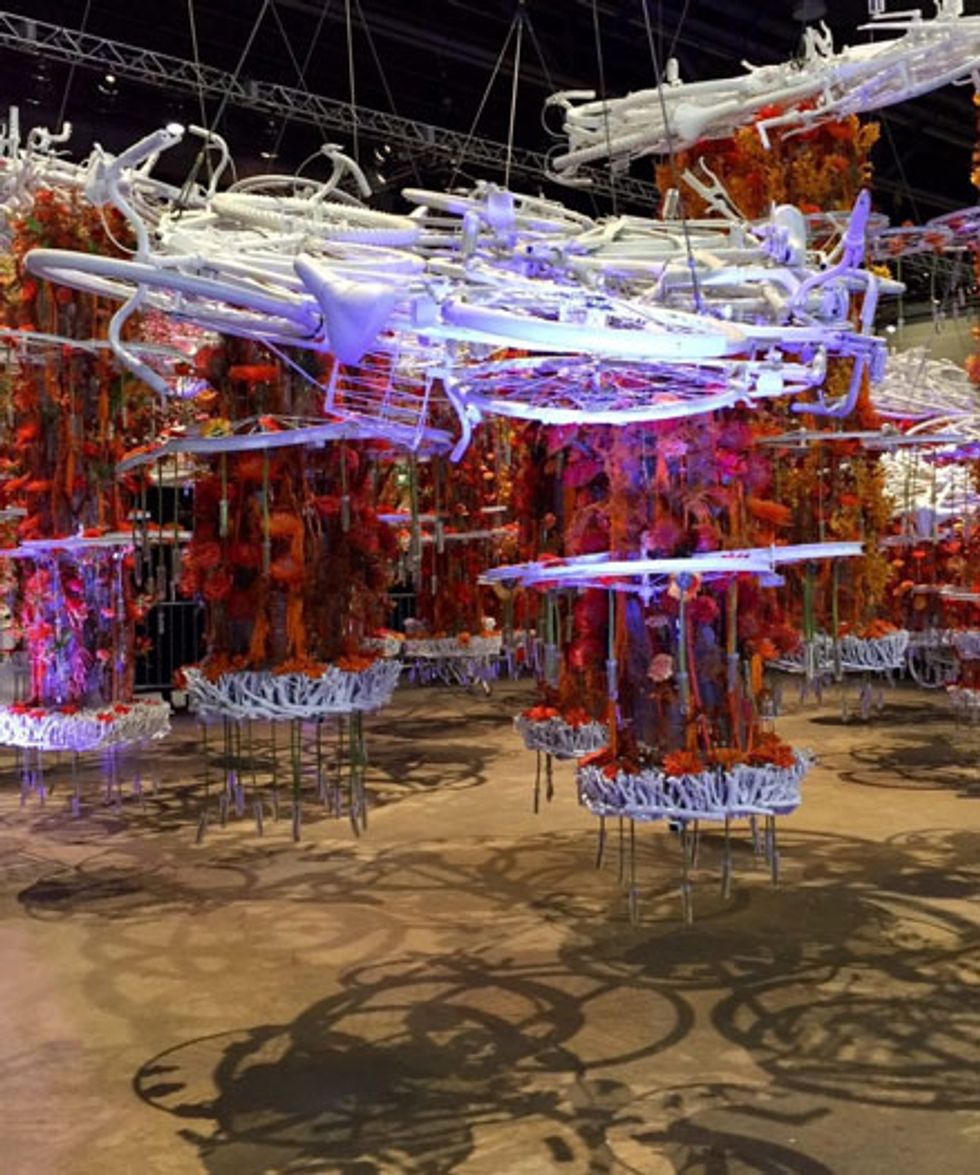 Meditate on a cornucopia of beautiful flowers.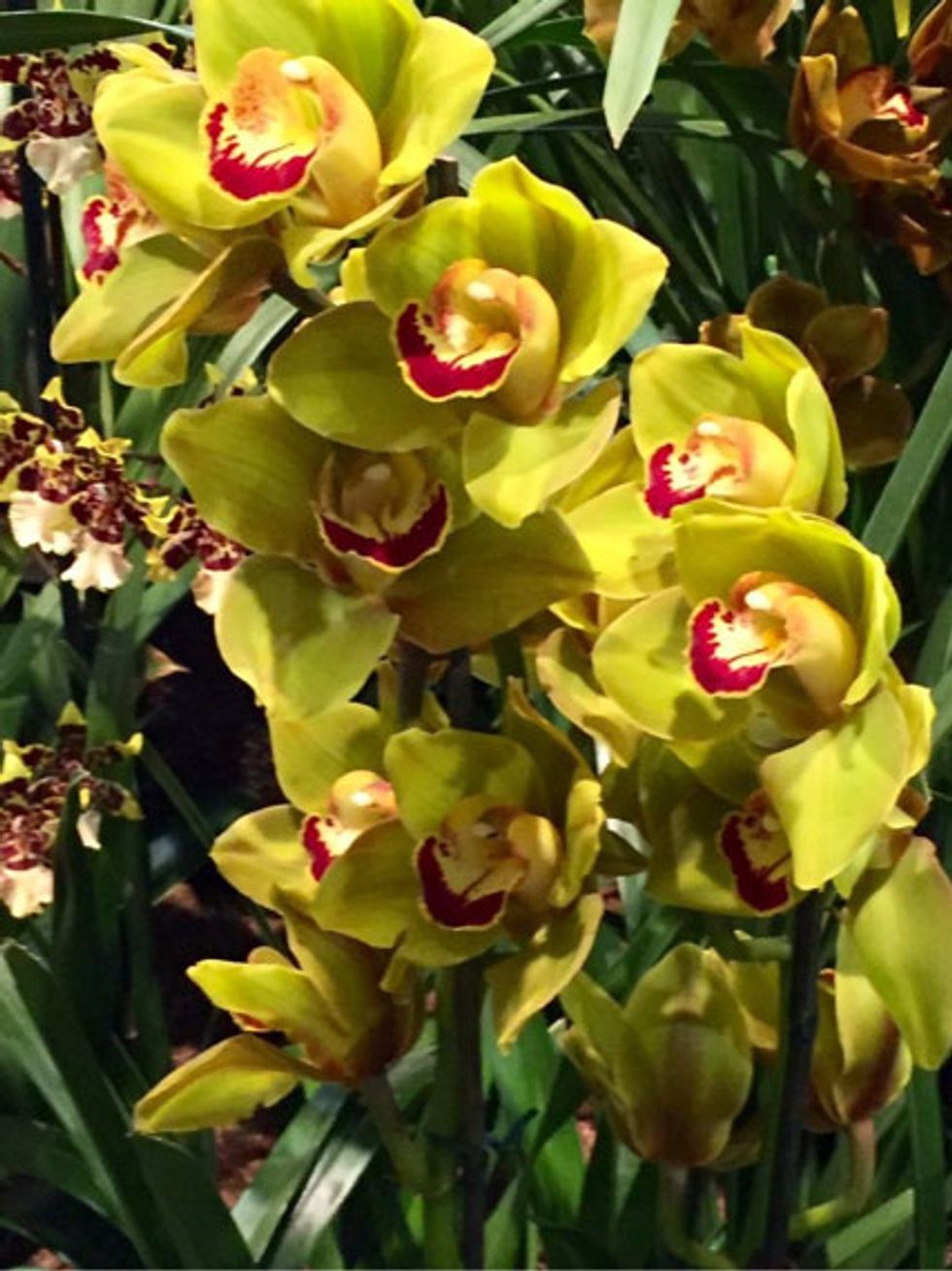 There's so much more I could write about the flower show. However, I'll let the pictures tell the rest of the story. For now, forget about the cold nor'easter and snow on the ground. Just take a few moments to stop, breathe, and be—and meditate on this cornucopia of flowers. If you'd like to see a video of beautiful images from the flower show, go to the 2017 Philadelphia Flower Show Meditation Video or to my blog page.

Do you have spring fever? That's a good thing because, according to The Old Farmer's Almanac, "In the Northern Hemisphere, we will mark the spring equinox next week, on Monday, March 20, 2017, at exactly 6:29 a.m. EDT." What flowers will you be planting or potting? Which are your favorites? Share a comment.

P.S. Did you know that the Delaware Valley is America's Garden Capital, with more than 30 gardens within 30 miles of Philadelphia? The region has more gardens than anywhere else on the continent. To plan your garden visits and learn more go to americasgardencapital.org. Also check out all the wonderful gardening programs that are offered by the Philadelphia Horticultural Society at PHSonline.org.

This post originally appeared on aboomerslifeafter50.com.