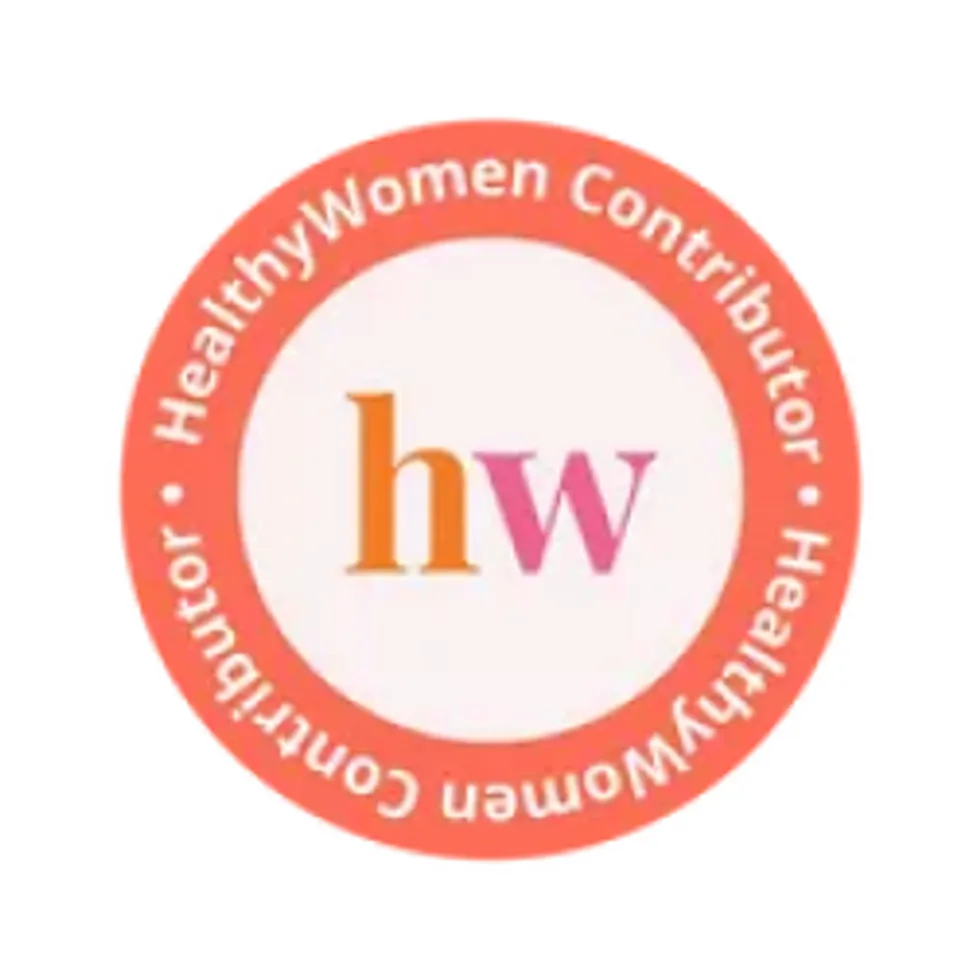 More than 29,000 people attended the 2016 The New York Times Travel Show at Jacob K. Javits Convention Center in New York City last weekend, and I was one of them. With 545 exhibits, it was a captivating day.
According to a recent AARP Travel survey, America's 76 million Baby Boomers spend over $120 billion annually in leisure travel. I was interested to see what I could glean about travel from this year's show.
Learning From Travel Experts
I attended on Friday Media Day, which kicked off with several seminars. My favorite speaker was Sree Sreenivasan, chief digital officer of the Metropolitan Museum of Art (the Met) and one of Fast Company magazine's 2015 Most Creative People of the year. The Met was named the world's #1 museum by TripAdvisor.
The Met's Costume Institute exhibit is a trip I enjoy each spring. You can purchase advance tickets for "Manus x Machina: Fashion in an Age of Technology,"on display from May 5 through August 14.
Sree told us that online sites like TripAdvisor and other mobile tools have become very helpful when booking travel. "My wife used her iPhone to book everything for our trip to Italy," said Sree. (I do the same. TripAdvisor, VRBO, Homeaway, and Airbnbtopped my daily to-do list last week as I perused apartments and villas, reading reviews on my iPad. I'm happy to say that my 2016 family vacation to Italy is almost completely booked. I also used Expedia to check flights and Allianzto buy travel insurance.)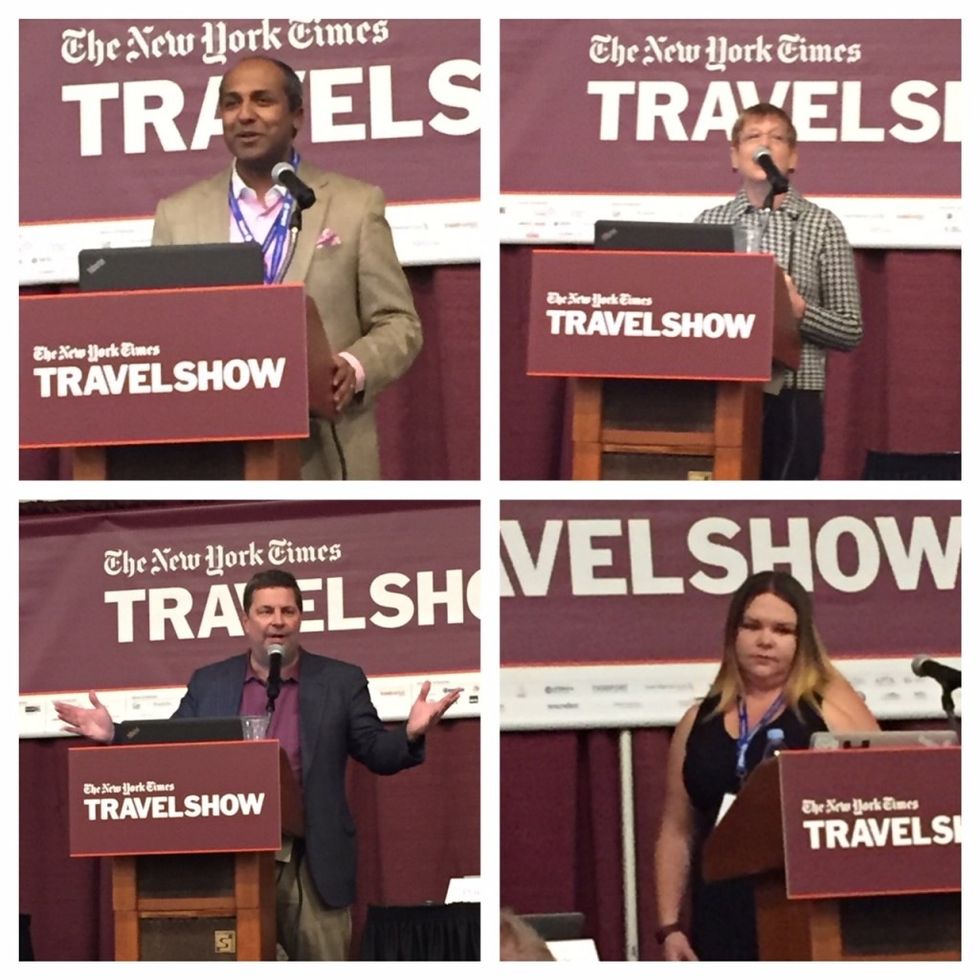 Speakers (clockwise from top left): Sree Sreenivasan, Lorraine Sileo, Erin Bender, David Callaway.
Lorraine Sileo, senior vice president of research at Phocuswright, a global travel market research company, said, "TripAdvisor is the most influential source of travel advice or information. Many people share so much of their vacations via social media that they don't need to share any highlights when they get home." (I hear you, Lorraine. I do share pics from my travels at JudiBoomergirl on Facebook and Twitter. However, I wait to write my blog posts until I get home. Readers can find past travel posts on my Travel and Leisure page.)
David Callaway, editor-in-chief of USA Today, said that his company publishes many more travel articles online than in the hard copies of the newspaper. He mentioned that this year is the 100th anniversary of the National Parks Association, so watch for coverage of the celebration or maybe plan a visit to one of the parks.
Blogger Erin Bender noted, "The vacation destination for one in four American families in 2015 was decided after reading a travel blog." Erin travels all over the world with her husband and children. You can find her fascinating blog at TravelwithBender.com.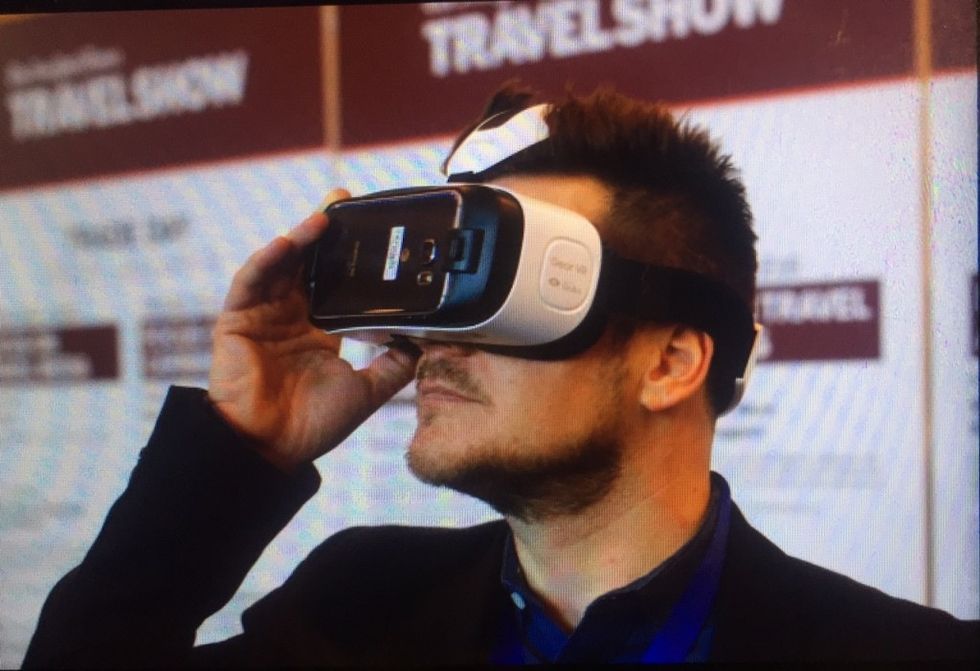 Virtual reality is a new addition to tourism.
The newest addition to tourism is virtual reality. Richard Cummings, president of the creative agency Two Goats, told us that people are starting to look at locations in virtual reality before they book a vacation. "VR enhances the person's experience to a point where they are likely to buy that experience," he said. (It sounded amazing. Imagine being able to put on a headset and transport yourself to Africa for a safari!)
Walking My Way Around the World
From Taiwan to Costa Rica, Mexico to Turkey, Italy to Istanbul, from cruise ships to African safaris, and all around the USA, I felt like I had walked around the world by the time I left the exhibit hall.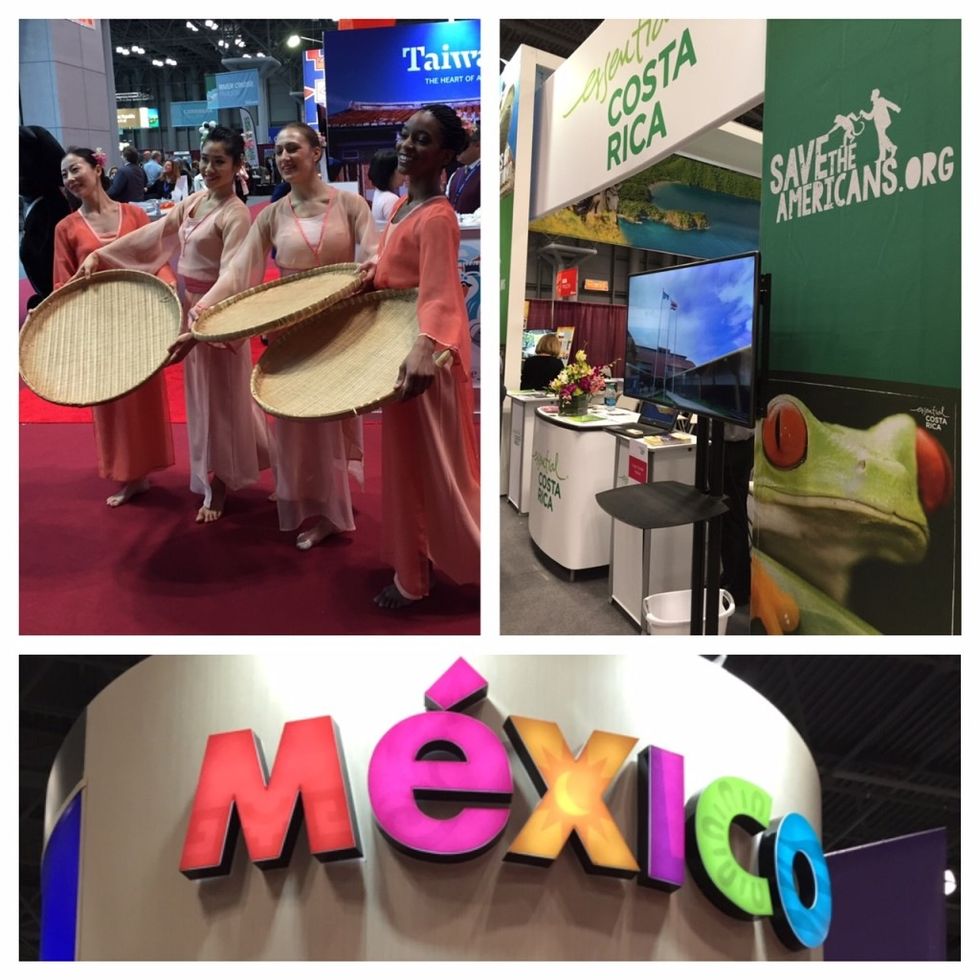 I especially liked the wellness exhibits since I adore spas and yoga. There was Art of Living Retreat Center in the Blue Ridge Mountains, The Body Holiday in St. Lucia, West Indies, and Even Hotels for those wanting to keep active, rest easy and eat well while in New York. Canyon Ranch said it will debut a wellness resort in 2016 in Kaplankaya, Turkey. (Ooh, ooh, ooh. Will they invite me to preview the resort? OK, a girl can dream!)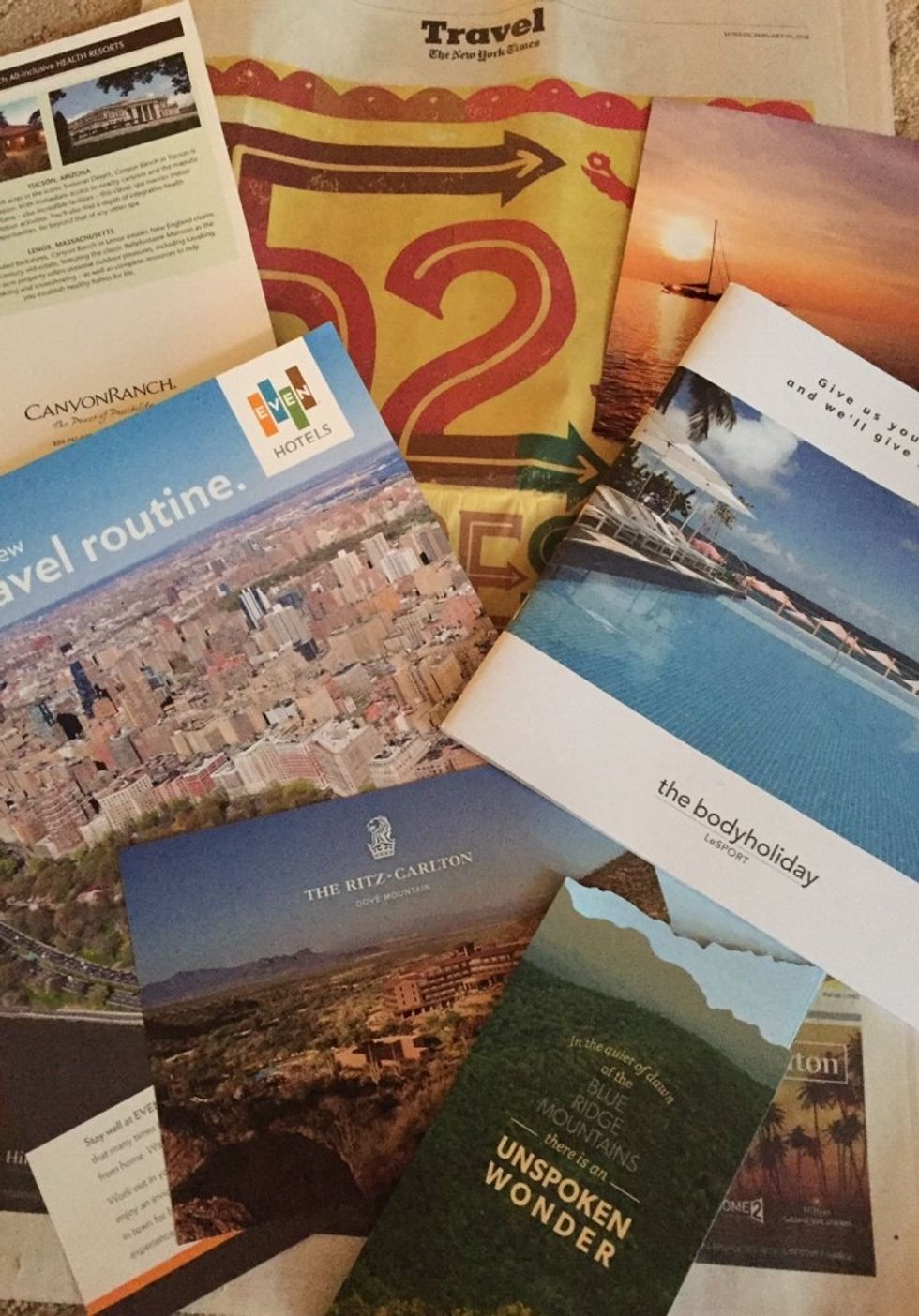 The wellness exhibits featured spas and retreat locations.

The sales rep from the Ritz-Carlton Dove Mountain tried to sell me on their stunning resort in the Sonoran Desert in Arizona. I was won over after he described their Valentine's Day spa offerings. Definitely check it out if you are thinking of going away this February.
I was also pleased to meet The Roman Guy and talk with Stephen Oddo, founder of WalksofItaly.com. I will check out their tours as I plan activities for my family trip to Italy.
An Evolving World of Cruise Travel
Cruise Lines International Association (CLIA) revealed that cruise travel is evolving at a record pace. I attended its press event where I met reps from big cruise ships, river cruises and sailboat travel. Having loved my first-ever Viking River Cruise last summer to Portugal, it didn't take much coaxing to get me excited about vacations aboard ship.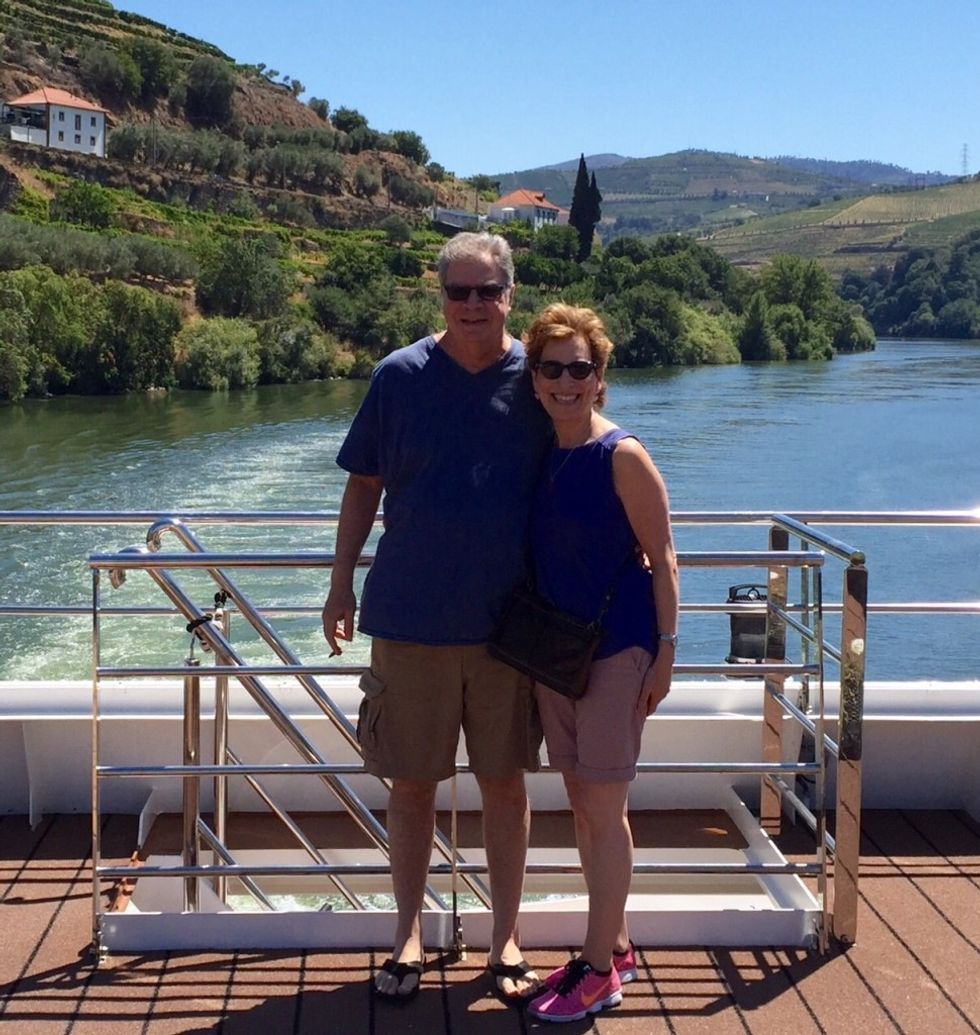 My boyfriend L and I are still together after our first-ever international trip.
There seems to be a cruise for every travel style and budget. CLIA trends indicate:
There is a rise in river cruises.
Asia is the fastest-growing region in the cruise industry, followed closely by Australia.
Luxury travel continues to increase. (I told my boyfriend L that we need to take a trip on the Cunard during our post-50 years.)
Ships are the destination, and many offer incredible amenities and experiences like Broadway productions, designer shops and zip lining.
Intergenerational cruising has become a popular selection for family reunions. (Maybe one day I will have grandkids and take a grandparent travel experience with my family.)
Cruise "voluntourism" is a new way to travel, with excursions to help areas of need around the world. (This sounds so neat!)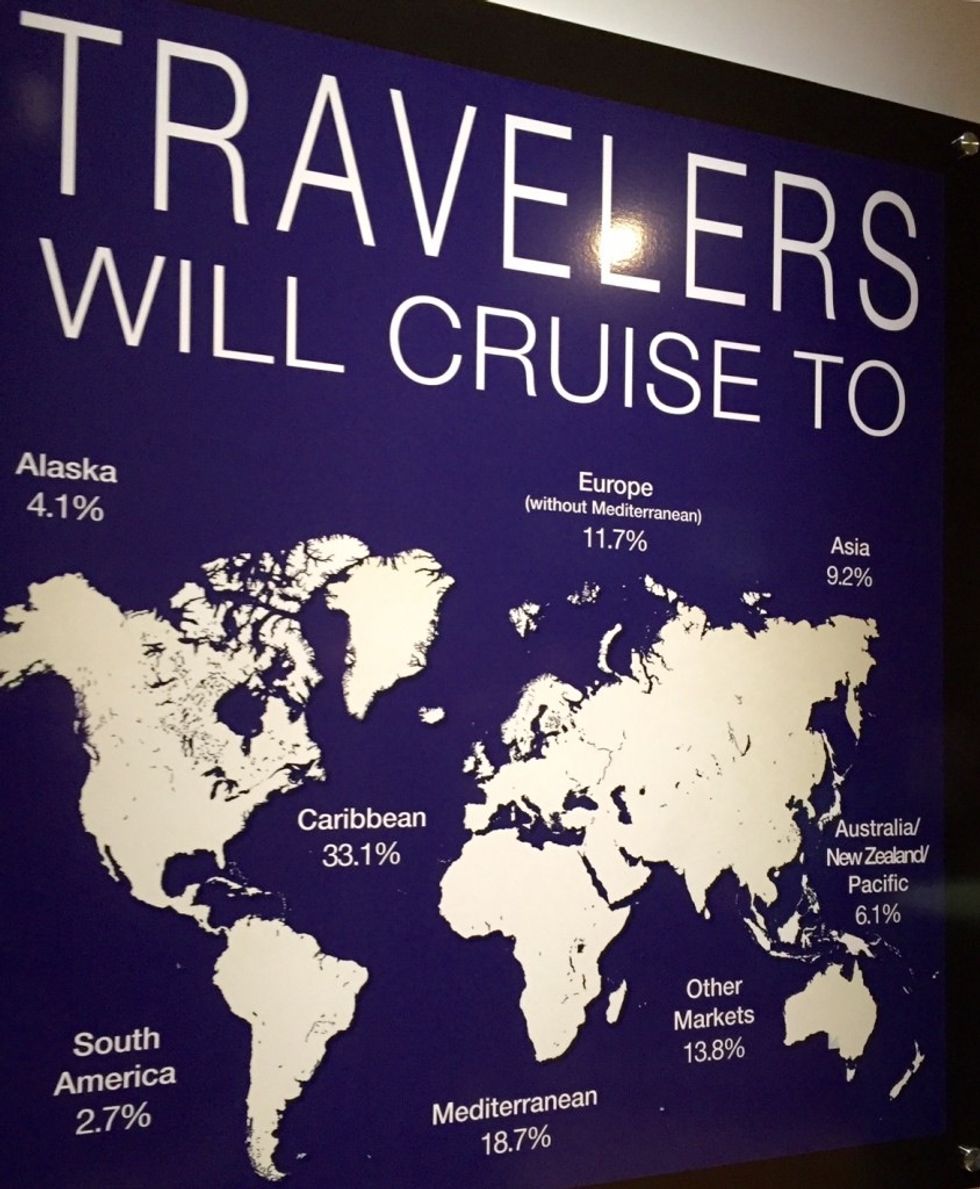 (Image courtesy of the Cruise Lines International Association.)
The cruise lines exhibiting included Princess, Royal Caribbean, Avalon Waterways, AmaWaterways, Cunard, Paul Gauguin, Norwegian and Crystal.
What has been your best vacation during your life after 50? Where are you headed in 2016? What's on your travel bucket list? Some of the best vacations are influenced by family and friends. So do share below!
For more inspiration, check out the New York Times "52 Places to Go in 2016," or DiscoverCorp's "Best Travel Blogs to Follow in 2016."
Bon voyage!
This post originally appeared on aboomerslifeafter50.com.