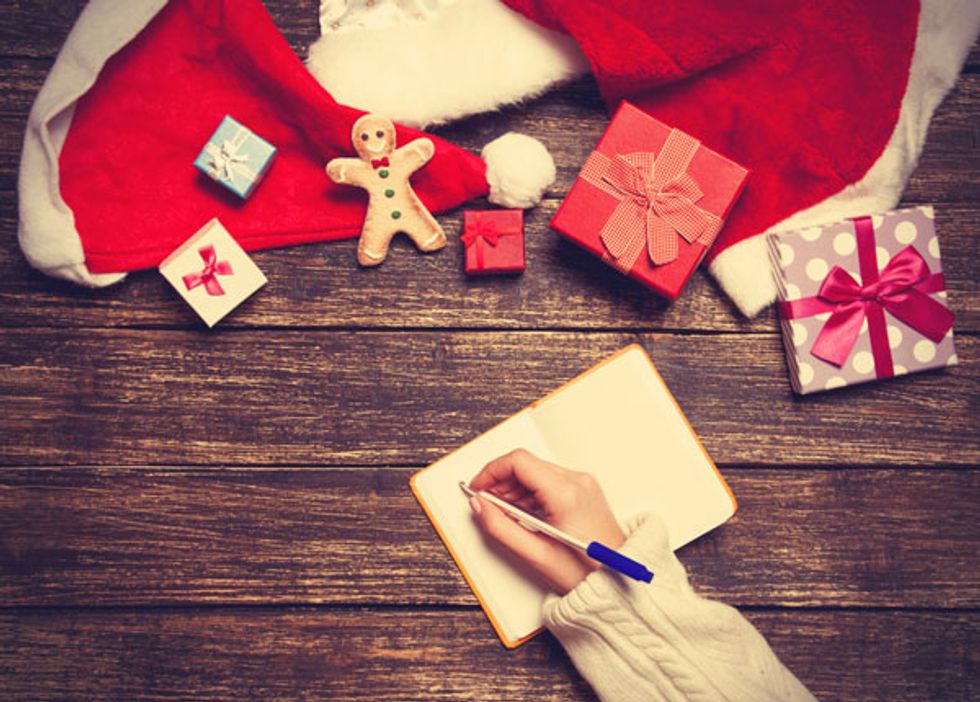 ---
I love getting gifts. And I love surprises.

Those two usually go together.

As in: "Oh … I'm surprised he actually thought I'd like this." Or: "Hmmm … I guess she doesn't really know me very well, after all." Or worse: "What do I actually do with this gift??"

So, long ago, I came to a decision. I would create a wish list.

I was curious to see how other people felt about wish lists vs. surprise gifts, so I did my own informal poll on Facebook. I loved getting feedback on this! Responses were varied, with just as many saying they like surprises as those saying they believe in wish lists.

Click here for some of the comments (names have been removed to protect the innocent). 
Whether for yourself or to get gift ideas for others, there's something for just about everyone.

1. Love Your Tootsies. Slippers are my default footwear for the frigid winter months. So they need to be comfortable, not just warm. These indoor-outdoor Vionic Relax Luxe slippers, designed by a podiatrist and endorsed by renowned integrative physician Andrew Weil, MD, have a built-in biomechanical orthotic that provides support and comfort to help alleviate foot, ankle, knee and back pain. If feet could smile, yours will be grinning after you slip these on.
 $69.95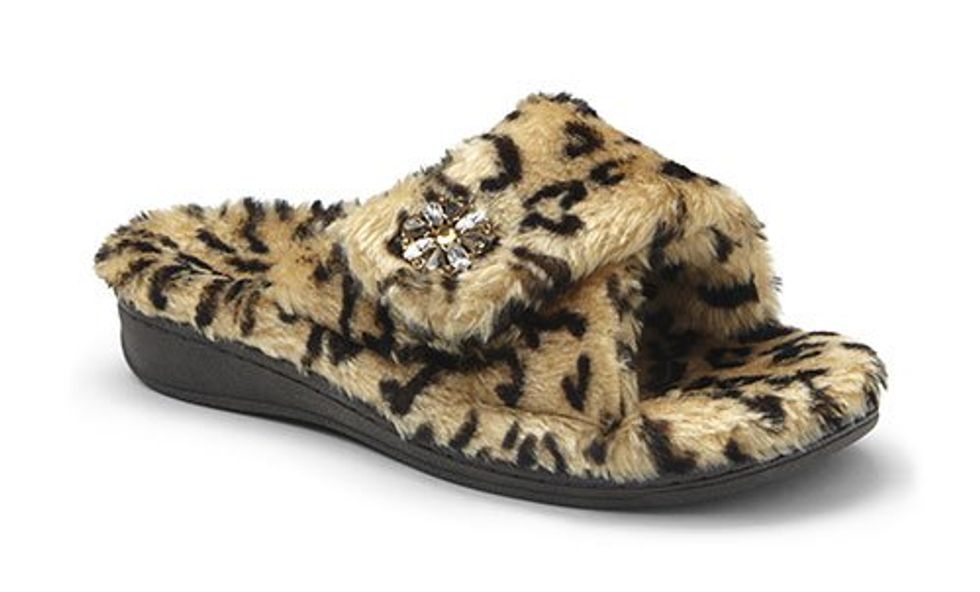 2. Take a Hike: If you prefer trails over treadmills (and we all know that walking offers lots of health benefits), you can walk outside and look cute at the same time with these colorful waterproof boots by Ahnu. Conquer the toughest trail or amble through your local park.
$140.00
3. As Good as Gold. Add some glow to your face and body with Jane Iredale's special Signature Gilded Collection, a limited edition celebrating the brand's 20th year. The keepsake tin comes with three shades of shimmer: silver, gold or bronze. Enhance your eyes, hair, nails, face, lips and body by mixing the 24-Karat Gold Dust in with your favorite product. Definitely a showstopper.
$38.00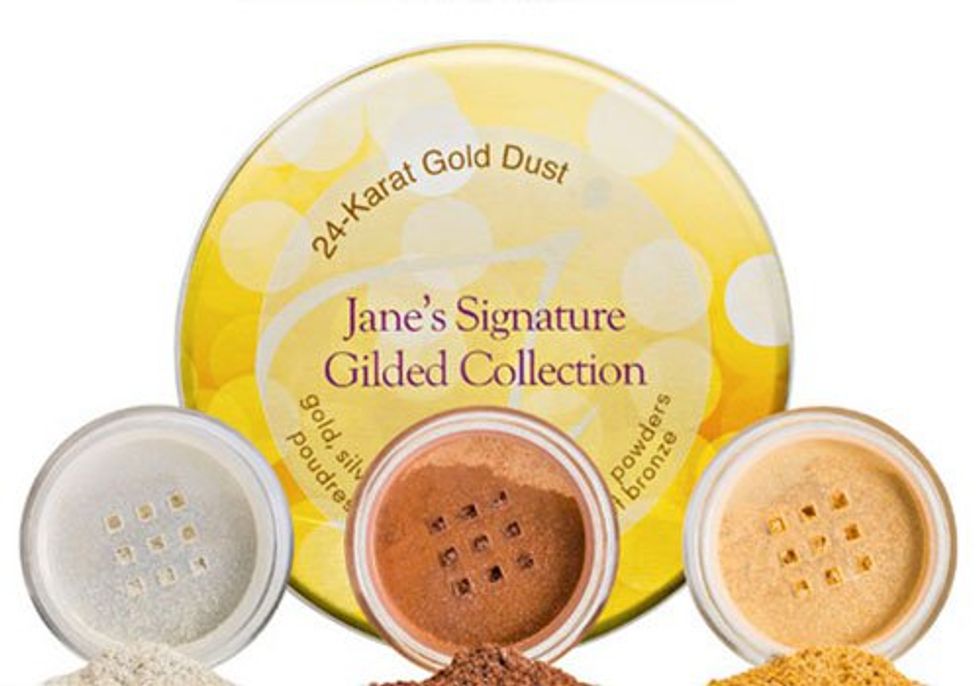 4. Brush Up on Your Skin Care. Is your skin as vibrant as it was when you were younger? Yeah, me neither. Can't get to the spa for a tune-up? Nothing wrong with giving it some extra at-home TLC. Bring the spa home with this seven-piece Spa Sonic Skin Care System Face and Body Polisher that promises to promote younger skin, improve skin texture and reduce pore size. It's available online and at Costco, Target, Walmart, Walgreens and CVS.
$84.99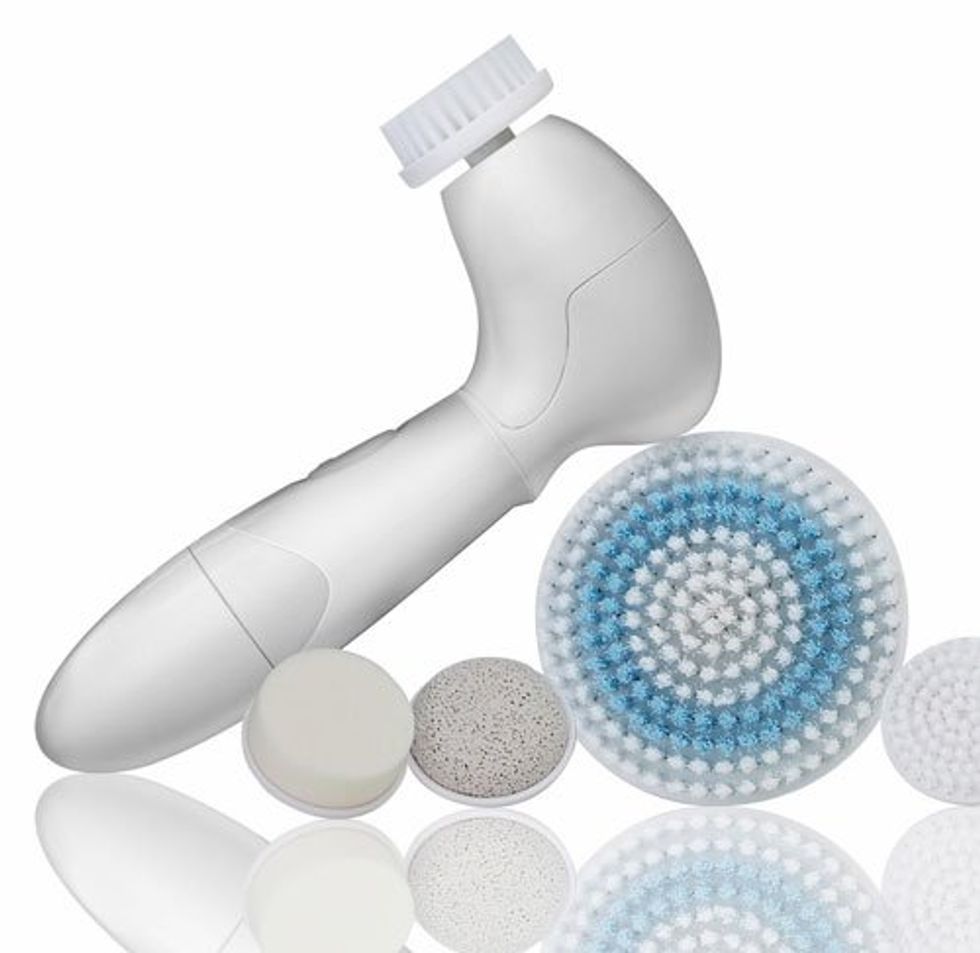 5. Don't Be Callous. Winter can wreak havoc on your heels, leaving them dry, rough and cracked. And exfoliating your heels is probably the last thing on your mind. (My arm gets tired just thinking about it.) The Amopé Pedi Perfect Electronic Foot File makes it easy, fun and fast to buff your feet. Just turn it on and your feet are on their way to delightful smoothness. It's available at drugstores nationwide, including Walmart, Target, CVS, Walgreens, Rite Aid, Amazon and Drugstore.com.
From $39.99.
6. Be Your Own Barista. Since getting hooked on soy lattes (what did we ever do before Starbucks took over the world?), the going hasn't exactly been easy. It's not always convenient to get out and find my afternoon fix, and the cost sure adds up fast. Keurig's newest genius system, called the Rivo System (Italian for "revolutionary"), lets me brew up frothy cappuccinos and lattes galore (using any kind of milk I want)—from the comfort of my kitchen. And with prices of lattes being what they are, I recouped the cost of the machine in record time.
$199.99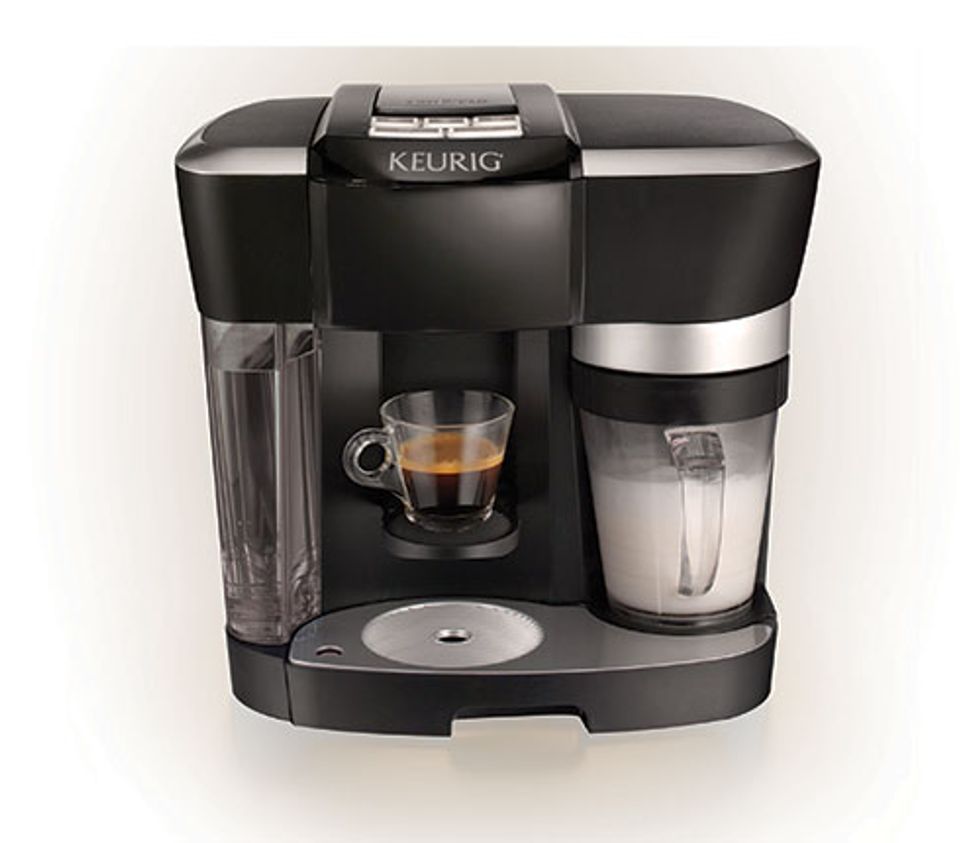 7. Bowl Them Over. If you're staying healthy with salads, you might as well like what you serve them in. This adorable Confetti Salad Set by zak! designs will make every salad feel special with its bright, bold colors. Even better, the bowls are made with recycled melamine, are BPA-free, dishwasher safe and durable enough to be used indoors or out. They even come packaged in an attractive box for easy gift giving. You'll love the whole product line. Yum on all counts.
$43.99.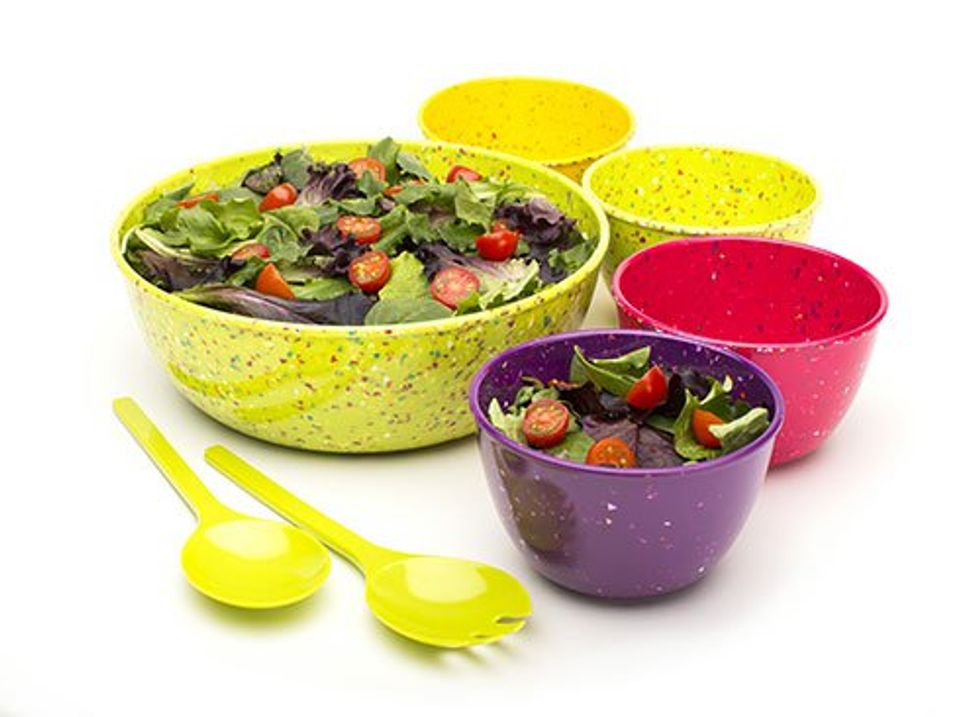 8. See More Clearly. By the time we've hit our mid-forties, most of us need reading glasses. And if you're anything like me, you have at least a dozen pair—but you can never find one of them. Here's a "why didn't I think of this?" product from ThinOptics: a pair of reading glasses that slips into an iPhone case, so you're never without them. Call it vision-on-the-go. Even more genius is that there are no earpieces—they just sit atop your nose—something that I recently discovered came in very handy when I was having my hair colored (and you thought it was natural!) and needed to read my messages on my iPhone. Not only were my glasses within easy reach, but I didn't have to worry about the sides of the glasses getting all glopped up with hair color.
$38.95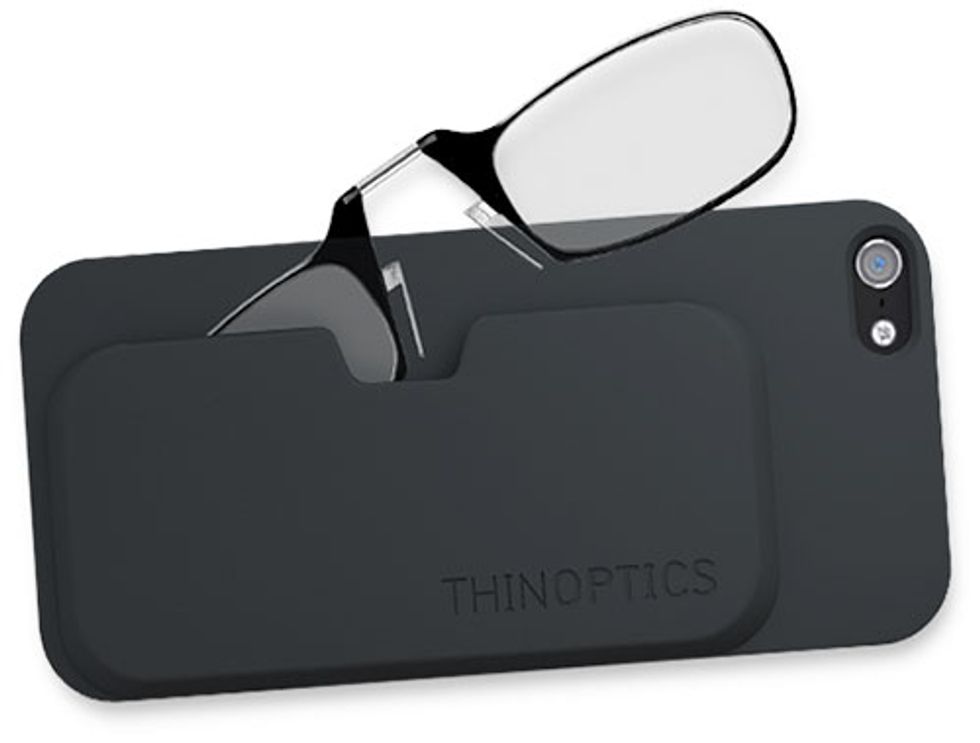 9. Stand in Comfort. If you're planning on putting in a lot of kitchen time over the holidays, all that standing can wreak havoc on your back. OK, a floor mat might not be the sexiest gift (it's right up there with a step stool or a vacuum cleaner), but it might help you feel sexier when you're finished in the kitchen, since you won't be wincing with back pain. The GelPro Elite mats are ergonomically designed to cushion the most sensitive backs, making your kitchen chores pass comfortably and (almost) unnoticed.
From $119.95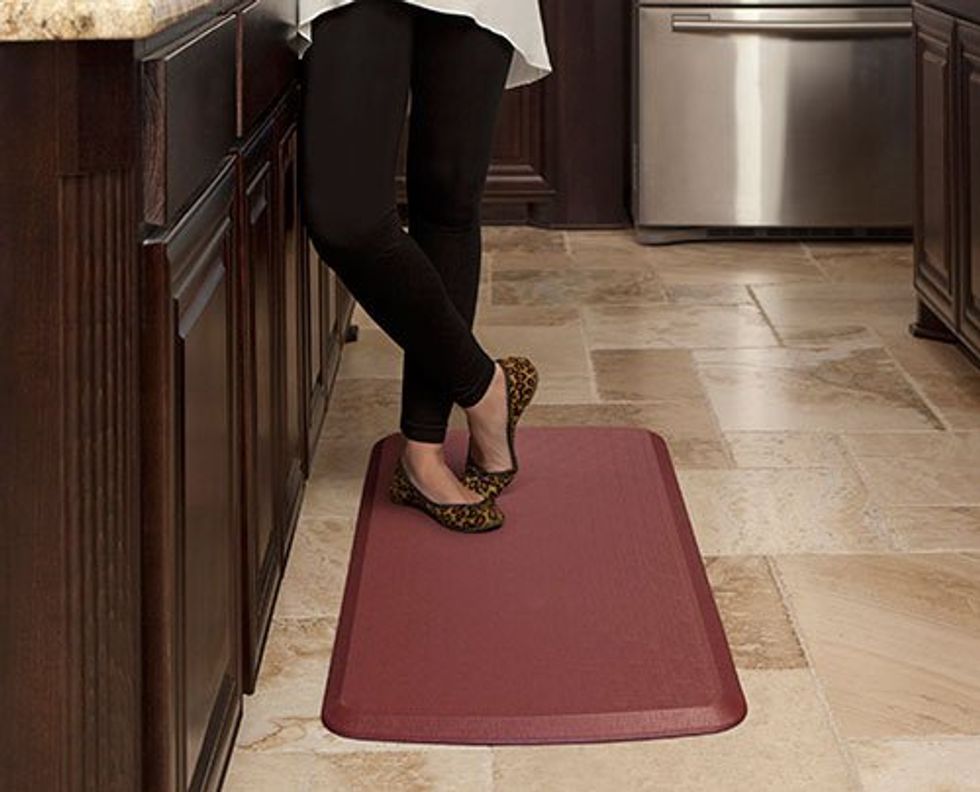 10. Be Sense-ible. Walking into a home with the hints of soothing, fragrant aromas provides instant comfort, doesn't it? Olavie scents reward your nose—and your mood—by offering them up in enticing room diffusers and aromatic candles, such as white grapefruit (my fave!), vineyard garden, cassis, French oak and more.
From $24.
11. Run in Warmth and Style. Run far and run comfy with Lucy's Endurance Tight. With moisture-wicking fabric, reflective detailing and flat-locked seams to keep chafing at bay, it will soon become your go-to run tight. Paired with the lightweight Winter Warrior Vest, you're sure to be leading the pack while feeling cozy and warm.
Tights, $89; Vest, $108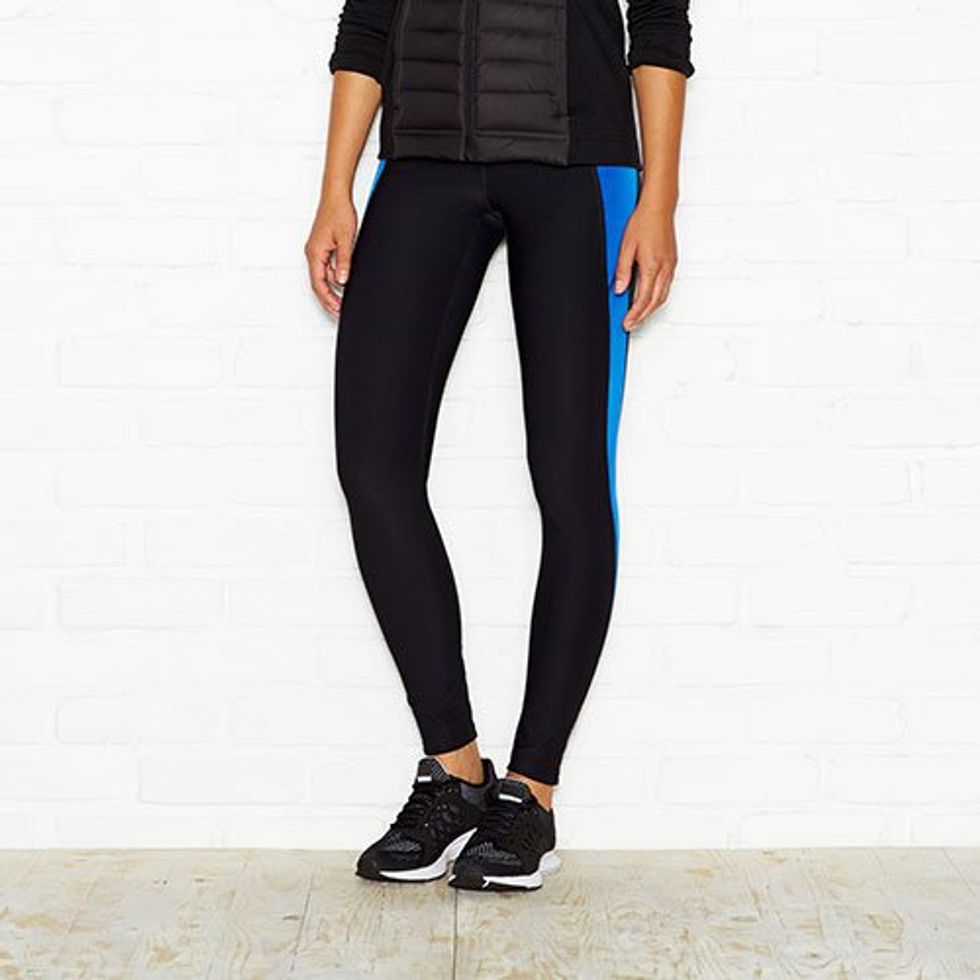 12. Lighten Your Load. If your wallet, keys, ID cards and phone weigh you down every time you're running errands or doing an outdoor workout, the DBelt offers you a hands-free solution: workout apparel that multitasks. Made of soft cotton and form-fitting spandex, it fits snugly around your waist. You'll almost forget it's there—but you won't forget that your essentials are a reach away. $39.95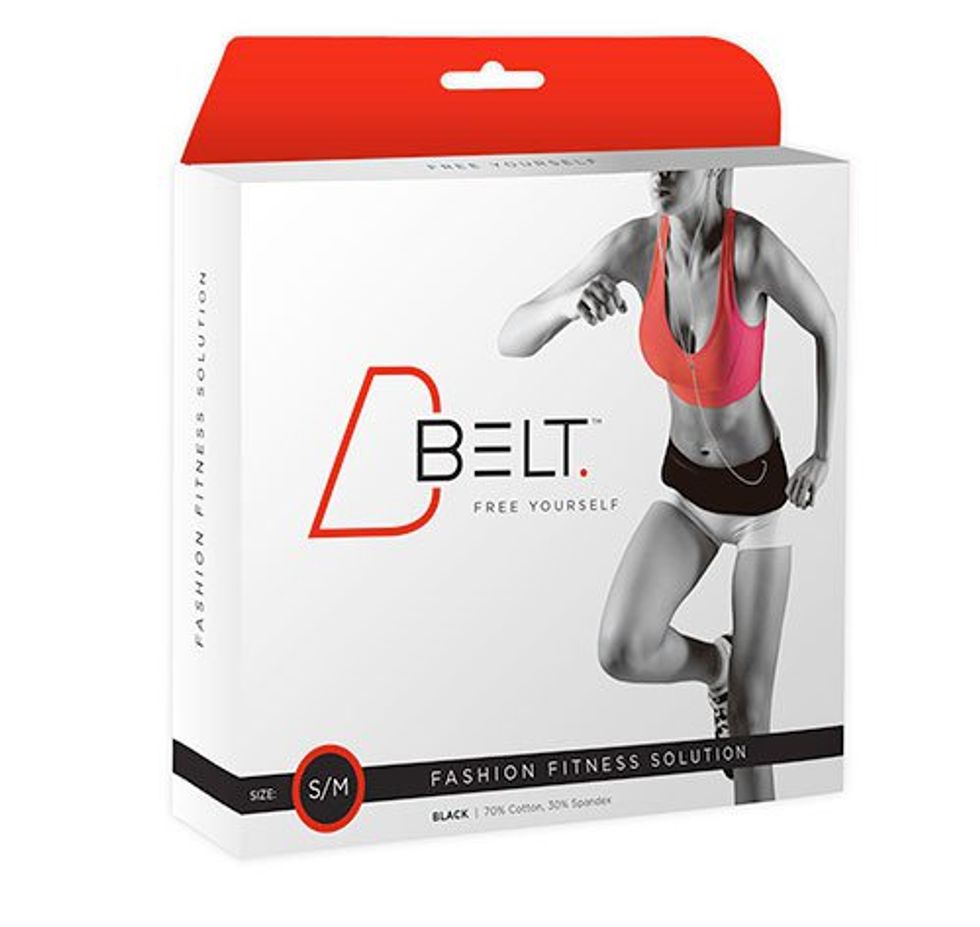 13. Track Your Progress. Since buying my hubby a Fitbit Flex for his birthday last May, he's down 25 pounds—and counting. This wireless fitness tracker keeps him energized and motivated by tracking steps, distance and calories burned. It also tracks sleep, wakes you silently in the morning and sends you motivational messages, like "Congratulations! You're an overachiever!" when you've surpassed its recommended goal of 10,000 steps-a-day. A good, inspiring friend indeed.
From $99.95.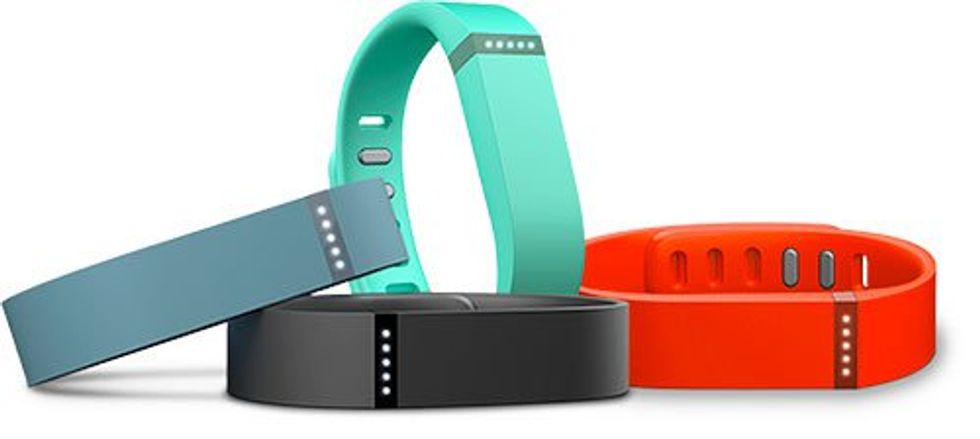 14. Pamper Your Hair. Big Hair Don't Care Holiday Kit by Drybar is an all-in-one convenient system and gives you everything you need to go glam. Set up a home salon with this six-piece set, which includes a blow dryer, detangler, round brush, volumizing shampoo, conditioner and hair spray. Go ahead, toss those tresses!
$199
15. You Can Take It With You. Don't let a trip to visit friends or relatives derail your workout plans. Koreball, a collapsible, portable kettlebell workout system, adjusts from three to 20 pounds and can give you a fat-burning cardiovascular workout away from home.
$55.99