Tweet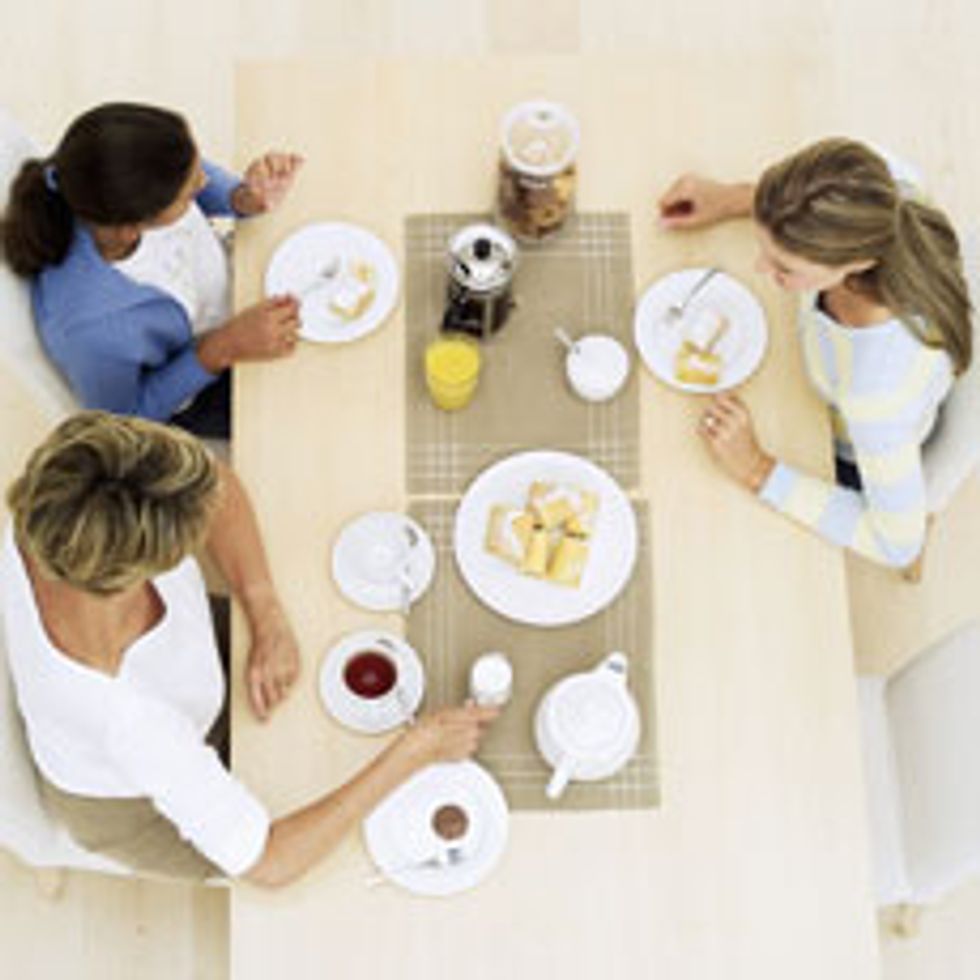 By Marcia Mangum Cronin

Just when I thought my life had settled into a nice routine, things changed. Now the challenge is not to let these transitions derail my health routines.
---
First, let me say that life for me has rarely been "routine," but things had stabilized a bit in the midlife years. For the first 30 years or so of my career, I worked for newspapers, usually working nights, weekends, holidays and any other time normal people didn't want to work. I struggled to fit in a social life, fitness workouts, eating and sleeping on anything resembling a normal schedule.
About 10 years ago, I left newspapers and began freelance editing. One of the big advantages was the flexibility to support my two daughters and their numerous activities.
Gradually, a routine evolved. Most mornings I dropped my kids off at school and went to a women's gym for a 30-minute workout. It wasn't the most vigorous workout, but it was one I could fit into my schedule without fail. It maintained my baseline fitness.
After my workout, I would work until the kids came home from school, touch base with them and then work some more until time for their afternoon or evening activities. The beauty of freelancing was that I could take work with me. At soccer training (which, in my family, occurred almost daily, sometimes twice a day), the other parents joked that they could always spot my car because it glowed from the light of my laptop.
But I didn't always work through training. If the weather was tolerable and I wasn't swamped, I would walk while my daughters trained. On good days, I'd add some running, stretching and maybe even pushups or lunges. It helped keep my weight steady, and I felt like it set a good example for my daughters.
But one day I blinked, and my older daughter went away to college. The next day (or so it seemed) my younger daughter started driving herself to soccer training. Now I was left at home with nothing to do but sit at my computer or, worse, on my couch. And eat. And drink. And stare at TV.
My husband and I are trying to weather the transition by walking the dog together, but it's not the same. Gone is the "car time" with my daughters and gone are the two hours a day that I had to myself to walk, read, work, shop, nap … all the "me" things I did while my daughters trained.
And, here's the kicker: My friends who've been through this transition assure me it will only get worse. When the younger one goes to college in another year and half, I will have more time on my hands than I know what to do with, but I'll be lucky to have the emotional energy to do anything.
At a recent book club meeting, four of my friends who've successfully weathered this transition said that the year their youngest went to college was the hardest year of their lives. They told tales of dragging each other out of bed to go to yoga. The key was to get out of the house.  
Already I find I'm not getting as much exercise and I'm not sleeping as well as I did just a few months ago. I'm feeling a little blue. I'm bored with my life and not sure what the next stage holds. My friends assure me this is part of the transition. With the support of friends, I trust I'll get through it.
The first step for me is to keep a close watch on my physical and mental health. Keep walking. Keep working out with my gym buddies. Practice more deep breathing. Maybe take up Pilates or yoga.
Most important, keep telling myself that it is a transition and things do get easier on the other side. That's what my friends tell me. And what are friends for if not reassurance?