As I mentioned in last week's post, I recently attended NY NOW: The Market for Home + Lifestyle show in New York. Walking around the show put me in a mood to redecorate my home. The best part about redecorating as an empty nester is that I'm finally at the age and the stage in my life where I can select furnishings and accessories to complement my very own personal style.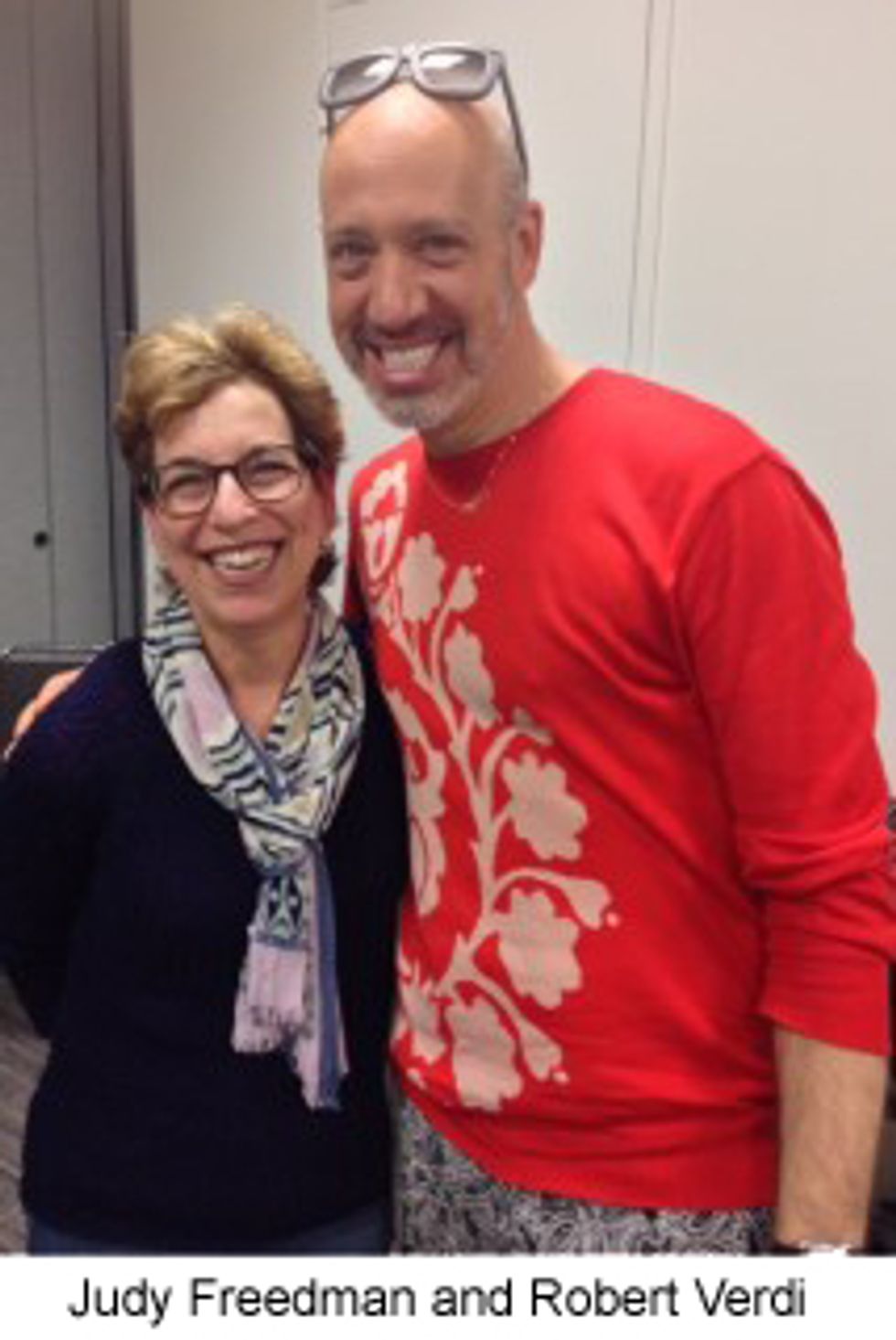 In my previous post, I told you all about trends in home decor. In this post, I'm going to highlight tips from another NY NOW seminar I attended called "Designing Lifestyle." Panelists included internationally acclaimed interior designer Jamie Drake, American TV personality and fashion and interior design stylist Robert Verdi (Kristen Wiig and Eva Longoria are among his celebrity clients), and Andrew Mandell, from luxury retailer Bergdorf Goodman.
The panelists answered a variety of questions and had some helpful answers for the audience.
Q: How do you decorate a space to flatter you?

A: "Color should express who you are, and the colors in your home should make you comfortable," Jamie said. He looks at his client's clothing the minute they walk in the door to determine their style.
Robert gives clients an assortment of magazines and asks them to mark up the pages they like. Then he creates a mood board. "It's like going to India—you need a tour guide," he said.
Q: How do you keep home design fresh?

A: Robert advises keeping your backdrop consistent and using accessories to make your style more dramatic. "Accessories can change the look," he said. When redecorating, think about investments versus expenses. "Invest in a good sofa because it will last longer," Robert said. "Don't spend as much on accessories because you will change them more often." (Works for fashion, too.)
"The 30-year lifespan is out when it comes to redecorating," said Jamie. "Today, 10 years is the lifespan and out it goes." To clear out the clutter, Jamie suggests that clients put everything on the kitchen counter and throw out a percentage of their accessories. (I just decluttered my living room. Yesterday I threw out a few baskets of old magazines. Why was I keeping these mags when I had already read them? Out they went in the recycle bin. Some of my old blankets need to go next.)
Q: Any advice for decorating on a budget? (Loved this Q! Me, me, moi!)

A: Jamie advises purchasing a neutral sofa and using accessories to make changes with vibrant pillows and a colorful throw.
"Buy art that you love," said Robert. "Art is intimidating—it's about passion and instinct." He provided a list of some popular websites where you can buy art:
(I always buy a poster or piece of art when I travel and then frame it when I return. It's a great way to remember my trips throughout the years. I have artwork from Australia, France, Italy and Spain. Sometimes I also frame postcards and greeting cards in groupings.)
Q: What do you think of accent walls?

A: Neither Robert nor Jamie likes accent walls. "The lighting impacts the colors," Robert said. Jamie says he'd "rather paint a square of color on the walls." (Uh-oh! Oh no! "I love accent walls," I wanted to shout from the back of the room. "I have a blue accent wall in my bedroom and I really adore it. I do. I do. I do." Sorry guys, you are really smart designers, but I'm keeping my accent wall. Next time I go bold I promise to paint the entire room a bright color.)
I'm going to enjoy the journey as I delve into decorating my living room this year. Can't wait to dress up my empty nest to reflect my new lifestyle—casual, comfortable, contemporary, with a touch of boldness and risk-taking.
What about you? How are you dressing up your home to reflect changes during your life after 50?

This post originally appeared on aboomerslifeafter50.com.