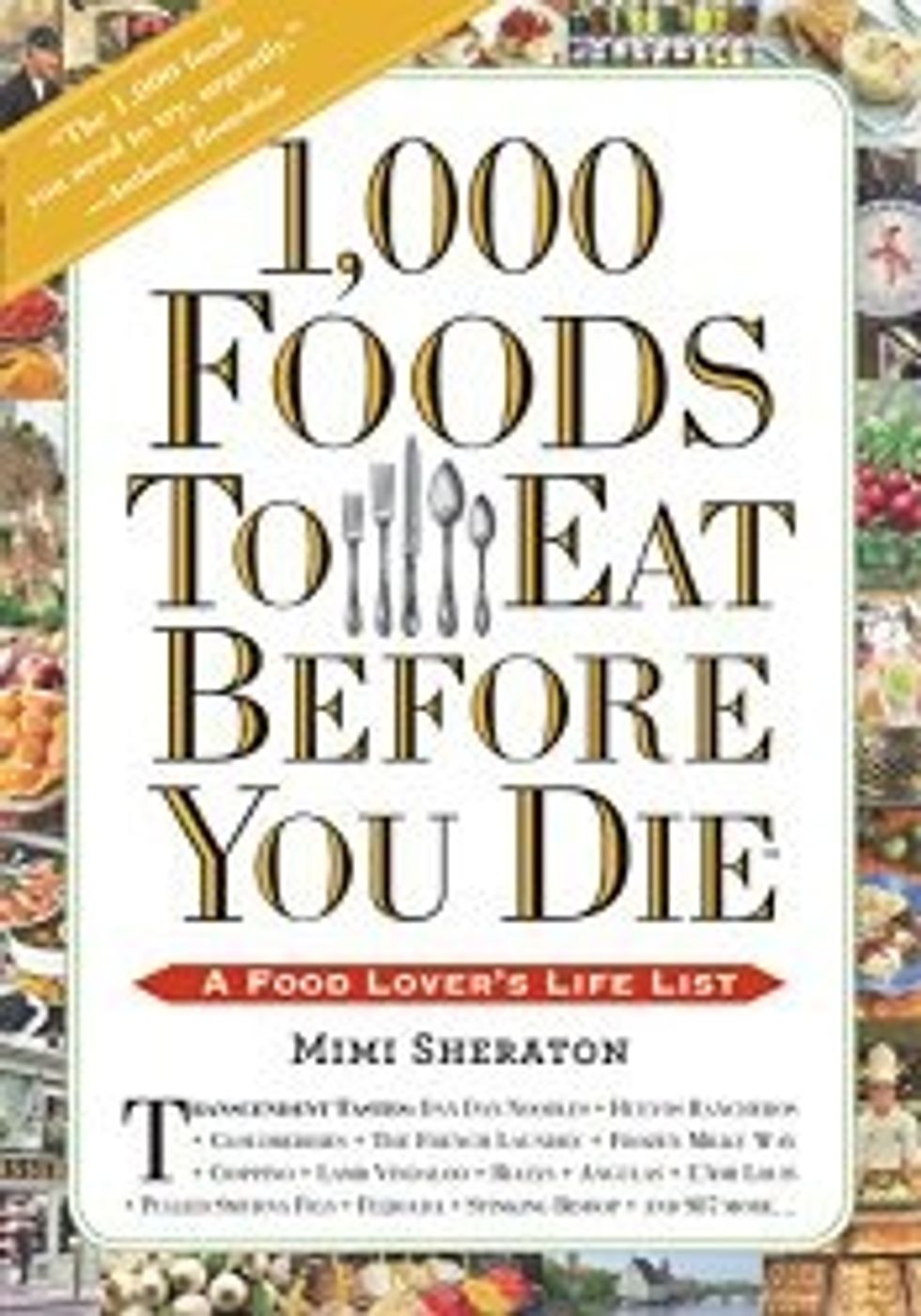 If you're a foodie like me, you'll want to go get a copy of 1,000 Foods to Eat Before You Die by Mimi Sheraton. Over the years, I've enjoyed reading Mimi's restaurant reviews in The New York Times and her articles in food and travel magazines. It was exciting to meet Mimi at the NY NOW lifestyle showat the Javits Center in New York City last summer.
Just shy of 90, Mimi said it took 10 years to write this "food lover's life list," but that it was really 60-plus years in the making. "I've traveled all over the world," said Mimi. "Food has been an excellent handle to pick up other cultures."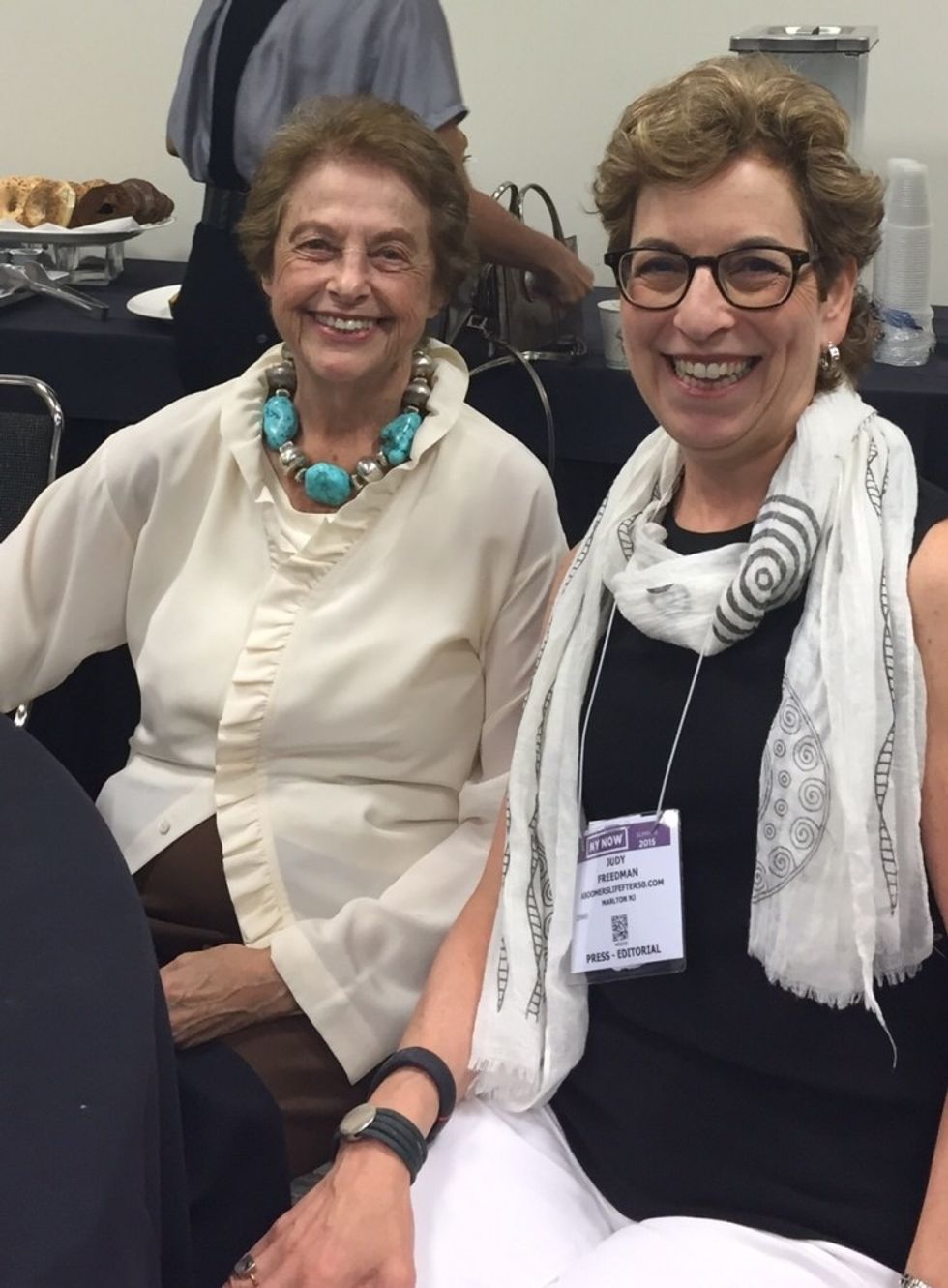 It was wonderful to meet world renowned food critic Mimi Sheraton.
A Family of Food Lovers

Mimi told us that her love of food started in childhood. "I grew up in Brooklyn. My mother was a competitive cook, and my father was a fruit and vegetable merchant," said Mimi. (She wrote a book about her mom's cooking called From My Mother's Kitchen.) She always wanted to be a writer and, after graduating from New York University, she went to work at Good Housekeeping, where she covered home furnishings. Then it was on to Seventeen, where her interest in food blossomed, and she eventually became the food editor.
She also shared stories about her time as the first female restaurant critic at The New York Times: "When I left the Times, I weighed 210 pounds," said Mimi. "I lost weight by eating less."
As slim and trim as she is now, it's hard to believe that Mimi actually tasted and tested all 1,000 foods. The 990-page guide includes 70 cuisines and is organized by geography of flavor and culinary style, rather than strict geographical borders. "Along the way, I wrestled with issues such as where Middle Eastern food ends and North African cuisines begins," Mimi notes in the introduction. "At the end of each entry is information that will help you either obtain or cook the food being described."
My Foodie Retirement Project
Ever curious, I wanted to know how many of the 1,000 foods I've already tasted and how many more I need to consume. My total: 330. I have a lot more eating (and traveling) to do during my life after 50.
As I perused the pages, the foods that I've enjoyed over the years brought back fond memories, especially in the Jewish section. There was salami and eggs, which my dad used to make on Saturdays when I was growing up in the Bronx. Bialys were his favorite, and cheese blintzeswere often on the menu too.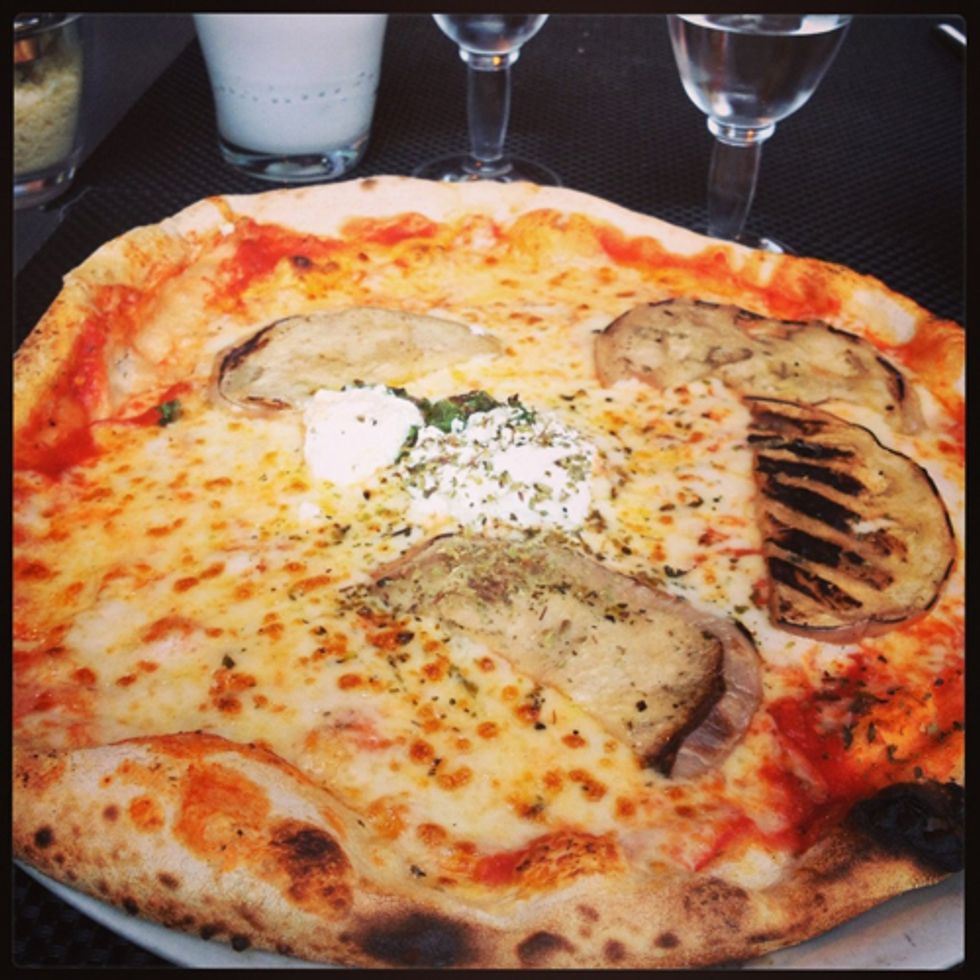 Globally, I've been to London to The Food Halls of Harrods, where I brought home Walker's Shortbread, my late husband's favorite biscuit. He liked to dunk the shortbread in his evening tea. I've eaten my share of pizza and pasta in Rome and Florence. My children and I visited Pierre Hermé during my retirement trip to Paris. They do have some of the best macarons and rhubarb croissants. I've dined on tapas in Madrid and Barcelona on my trip to Spain last year and enjoyed paella in Salamanca, a stopover on our river cruise along the Douro in Portugal this summer.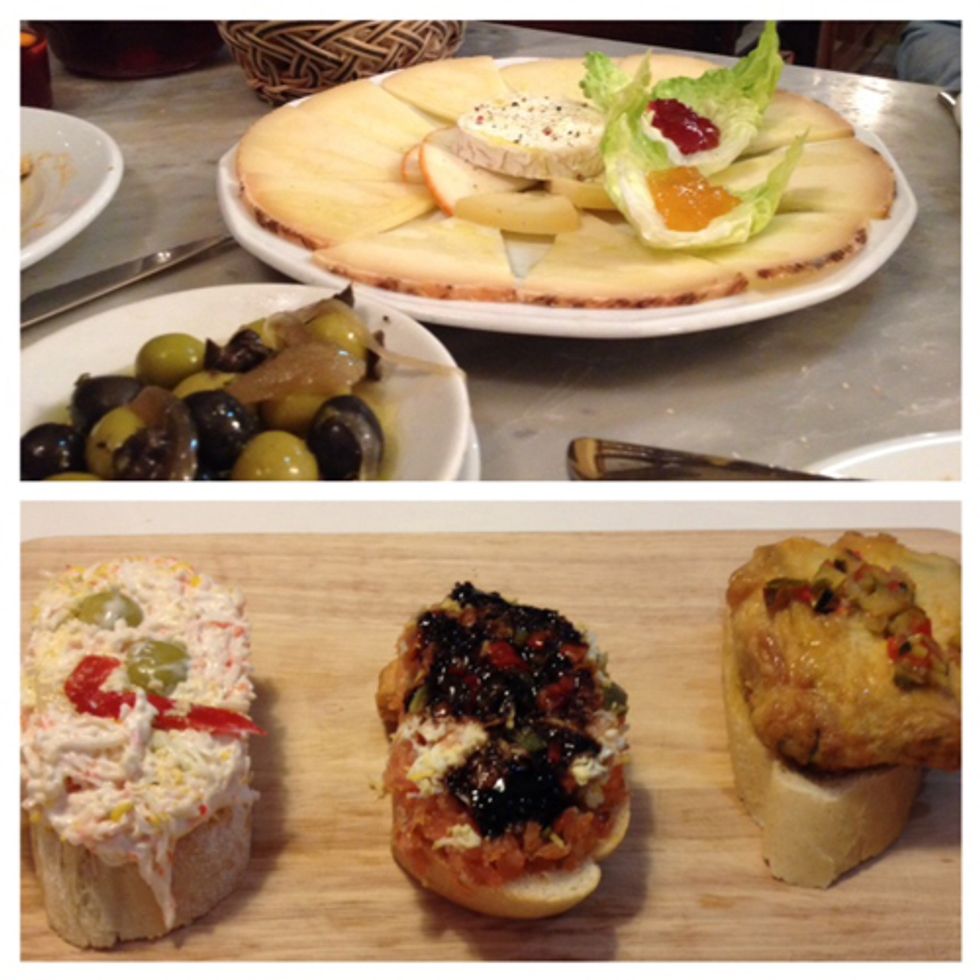 Lots to Eat Before I Die
With 670 more foods to eat and experience in my lifetime, I better start prioritizing. Here are the top 15 on my bucket list—or should I say my to-eat list? Note that they're not in any priority order:
Crostini at Trattoria Sotanza in Florence, Italy (Will definitely return to this glorious city sometime soon.)
Insalata di Fruitti di Mare at Corte Sconta in Venice, Italy (An Italian city I have not visited yet—maybe my boyfriend L will join me when he eventually retires.)
Bonbons au Chocolat by Nevin (I can mail-order these bonbons, but I'd rather go to Paris and eat them—maybe in a few years with my BFF L when we both turn 60.)
Pissaladiere in the Cours Saleya open-air market in Nice, France (Will return to this beautiful city one day. Are you ready to take another cruise L? How about a Mediterranean cruise?)
The Markets of Palermo in Sicily, Italy (Think this trip may require a bit longer stay—perhaps a month. When are you retiring L? I'll start checking out apartments on Airbnb whenever you say the word.)
Polenta Pound Cake—The recipe is in the book.
Manhattan Clam Chowder at the Grand Central Oyster Bar & Restaurant or at The Lobster Place in Chelsea Market in NYC (This one may just happen before 2016. I think I'll just sit at the Oyster Bar and have a bowl this winter.)
Sfogliatelle pastries in Naples, Italy (I've had these flaky treats in Little Italy in NYC. They are delicious with a cup of cappuccino.)
Hungarian Blintzes in Tel Aviv (Israel is on my travel bucket list.)
Knishes from Yonah Schimmel Knish Bakery in NYC (Will check out knishery.com. I loved the cherry cheese and potato knishes on the boardwalk in Long Beach, NY, each summer. Haven't found a knish quite as good as those 1960s knishes.)
Pastitsio, the Greek mac 'n' cheese at Pylos in NYC (Greece is high on my travel bucket list, but will likely be in NYC sooner.)
Halvah at Haci Bekir in Istanbul (Don't know if L will join me on this trip. However, if and when I go, I am definitely going to visit Miser Carsis, Istanbul's Spice Bazaar.)
Boulud Burger at DB Bistro in NYC (May have to schedule this eatery far out into the future as I think this burger is so full of foie gras it may just kill me.)
Kaeng Thai Curries at Jaiya in NYC. (Ooh, ooh, ooh, I can go here for dinner after having my chowder for lunch.)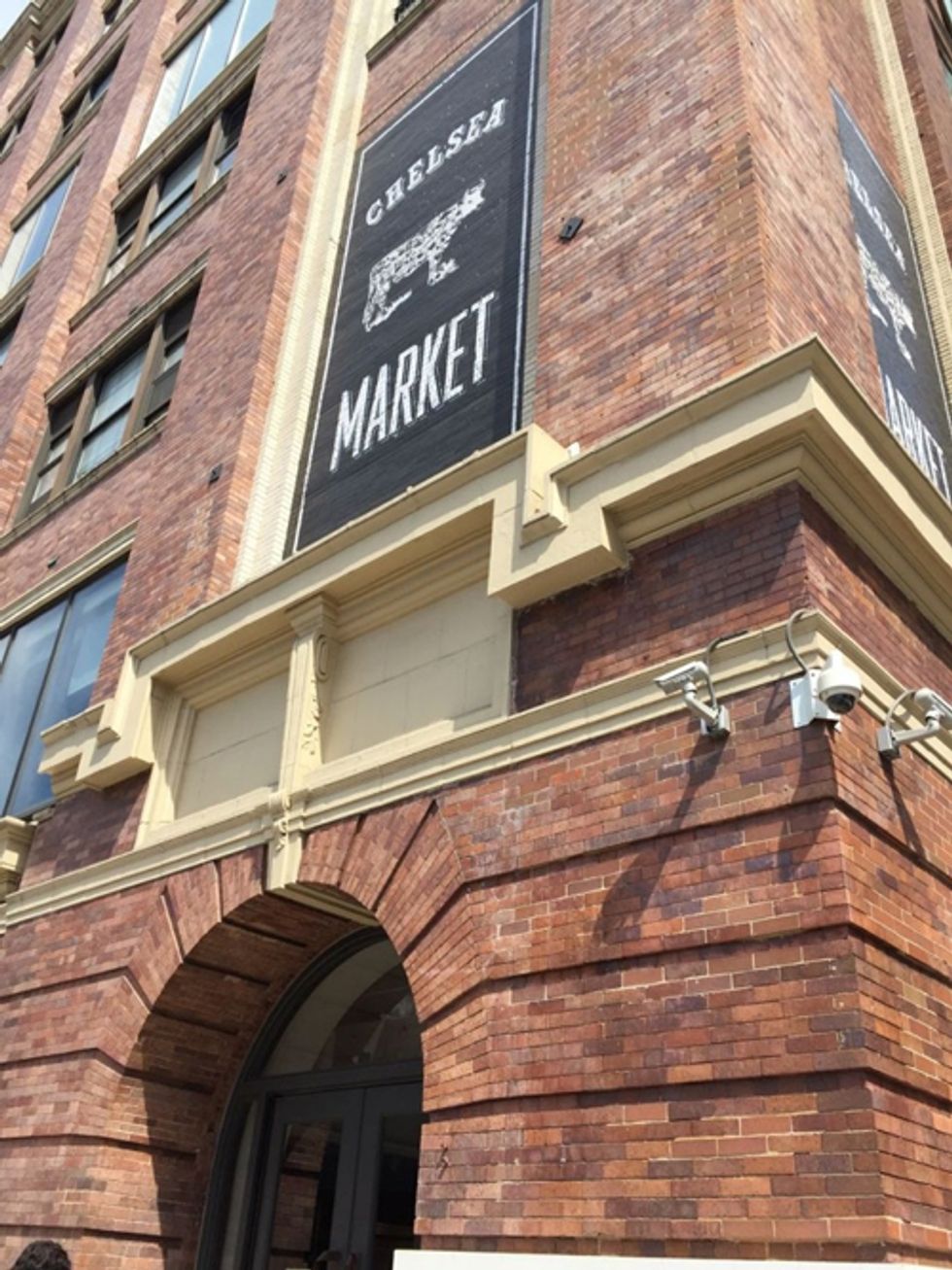 Thank you, Mimi, for sharing such a fabulous "food lover's life list."
As Mimi says, "So, bon voyage and, especially, bon appétit. May your senses and stomach be strong and your pleasures great."
This post originally appeared on aboomerslifeafter50.com.