---
Can't wait to share more stories about my family vacation to Italy. If you haven't left for Rome and Florence after reading my earlier posts, you'll definitely be booking your trip once you read, or rather view, what paradise awaits in Positano.

A Week on the Amalfi Coast
On Monday, our group of six (my daughter A and her friend J, my son D and his girlfriend Jo, and my sister N and I) said good-bye to the Eternal City for a week in Positano on the Amalfi Coast. We walked with our luggage to Termini Station where we caught a train to Salerno. (Note: We bought our tickets in advance on Eurail.) The ride is about 2.5 hours.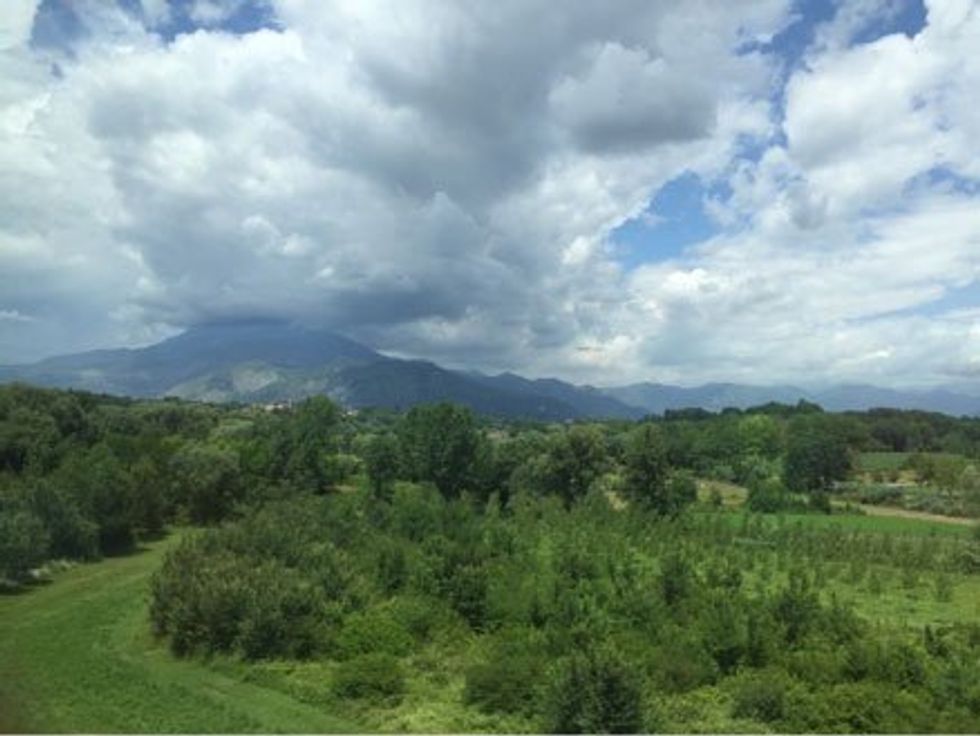 Along the way to Positano we passed Mount Vesuvius near Pompeii.

All went well with our prearranged transportation pickup at Salerno. The path to Positano around winding cliffs along narrow two-way roads is not for the faint of heart. So pleased that we had a skilled driver at the wheel and glad we decided not to rent a car.

We walked almost everywhere, but buses and taxis were readily available to get around Positano and from town to town. Our legs got an incredible workout from climbing thousands of steps.

Casa Orizzonte Villa With Breathtaking Views
"I'll be waiting to greet you at Casa Orizzonte," said the owner, Gerardo.



The view from Casa Orizzonte villa.

About 70 minutes later we were there—pure heaven. We had booked our villa online in early January. Lodging came to less than $650 US per person for our entire stay. Gerardo welcomed us and carried our luggage down the steps to the entryway.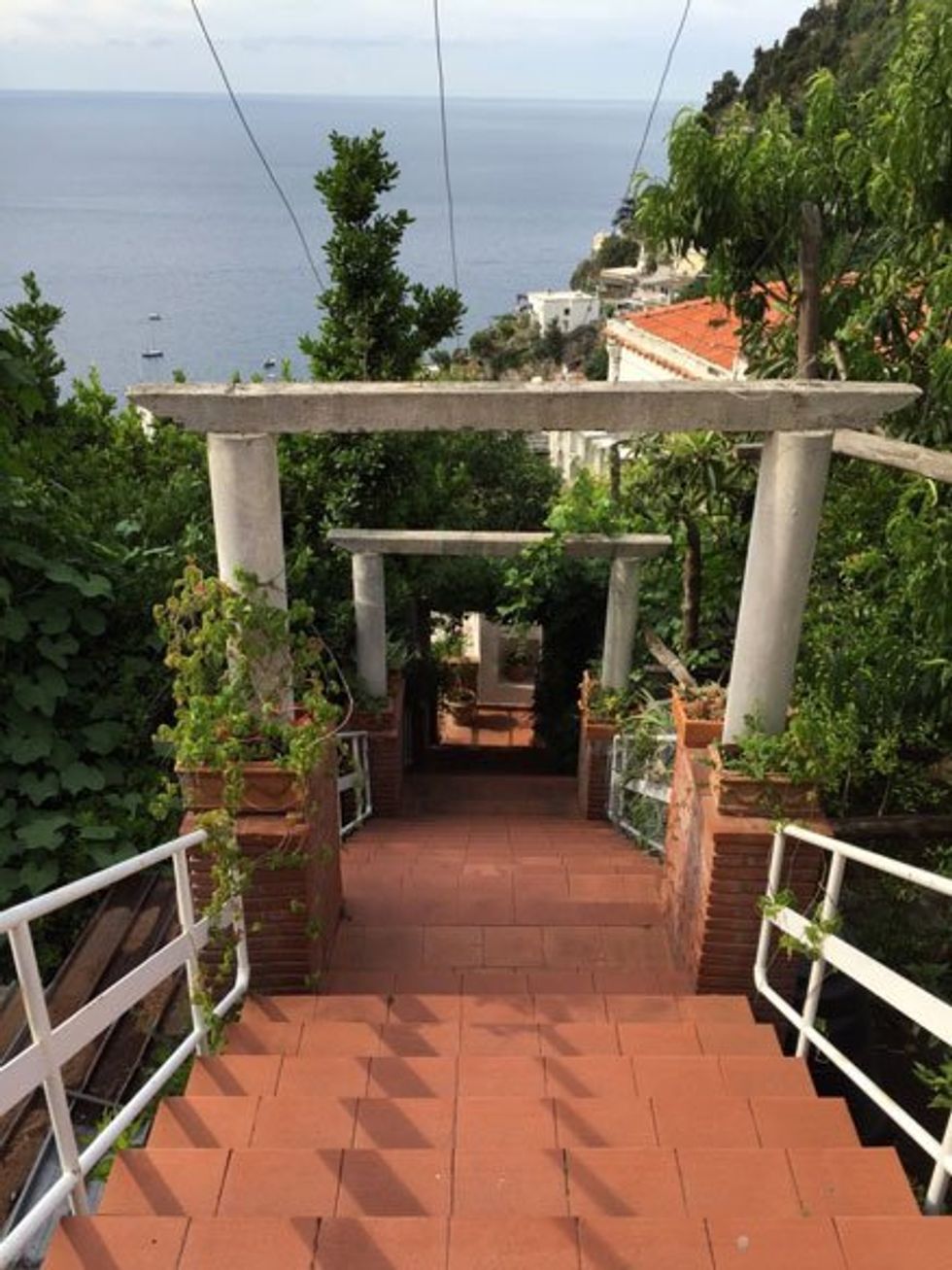 There were 40 steps down to Casa Orizzonte villa.

"The villa was handed down to me after hundreds of years in my family," said Gerardo. High up on the hilltop, Casa Orizzonte is magnificent. It has three bedrooms, each with a door to the villa's patio overlooking the Mediterranean. There were two full baths, a large living room, full-service kitchen and absolutely ah-may-zing views. (Let's just say I wanted to cry when I had to go home the following Sunday. I think we all would have stayed longer if we could. May have to spend a summer in Positano sometime. A girl can dream!)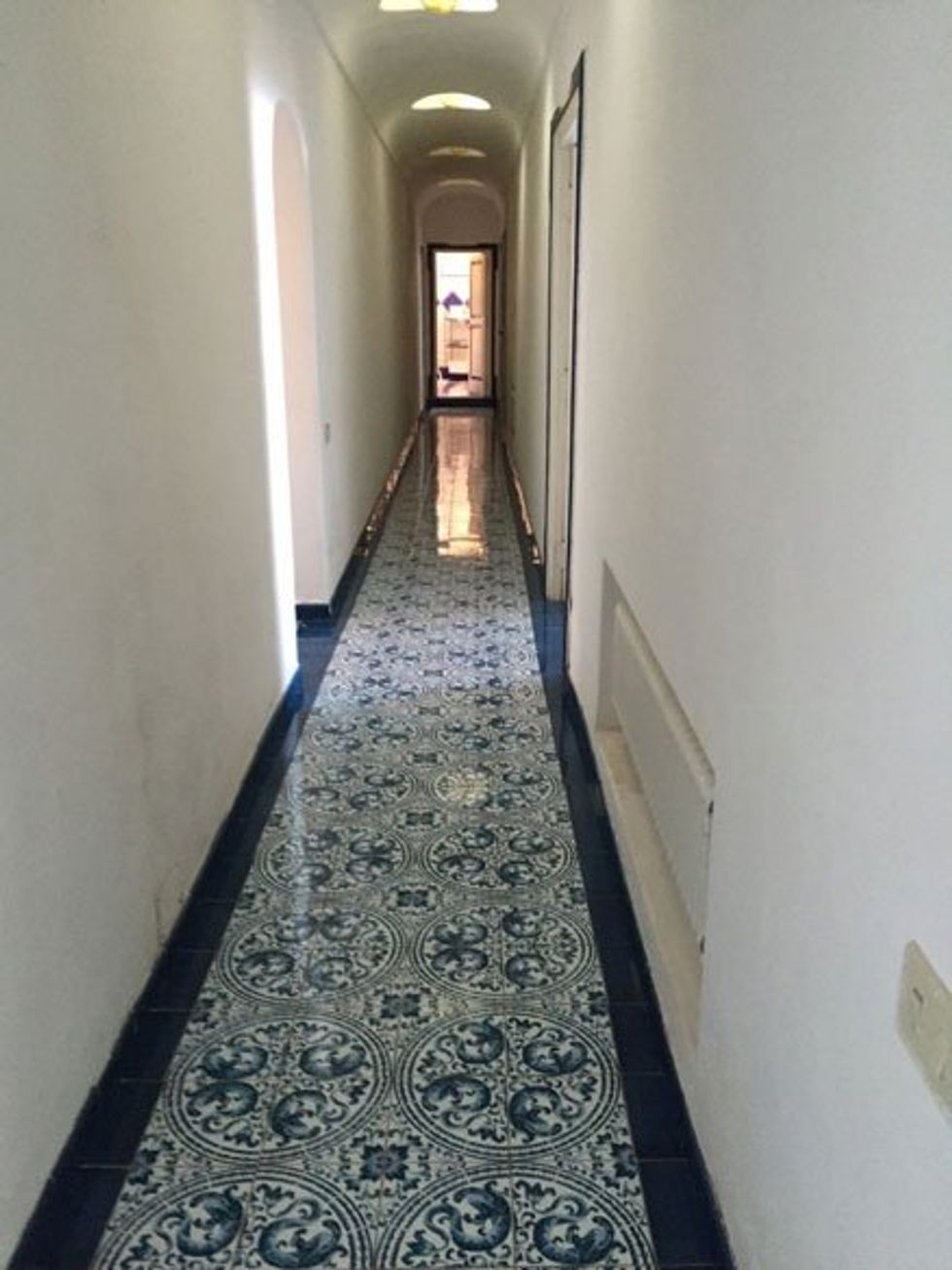 The Casa Orizzonte hallway was covered with ceramic tiles.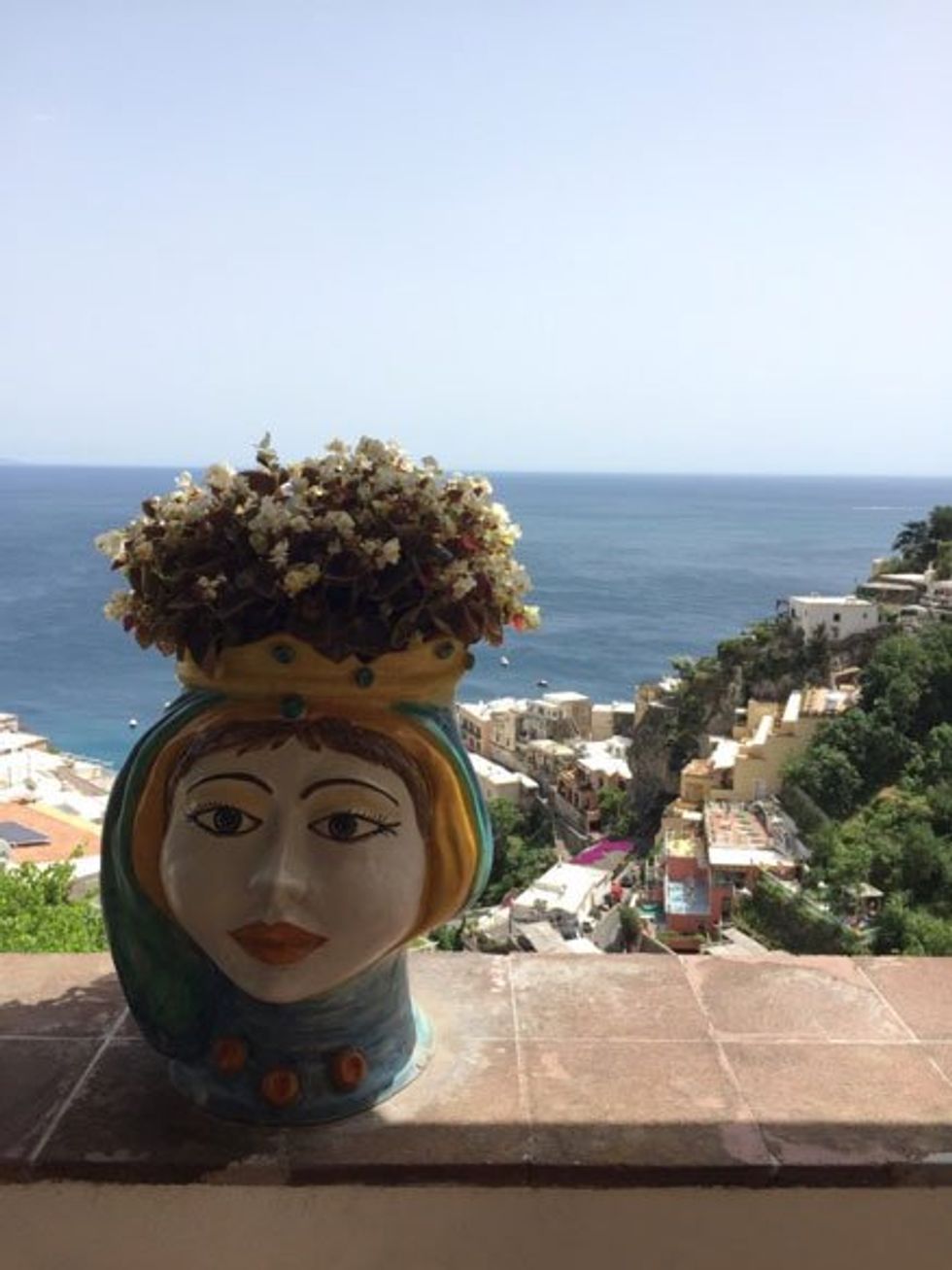 Casa Orizzonte flower pots on the terrace.

We unpacked and took tons of pictures—like all good tourists do when they arrive at the Amalfi Coast. It was truly postcard perfect.



A night out on the town in postcard-perfect Positano.

Spectacular Seafood at Ristorante La Cambusa
"Are we there yet?" I asked A, J and Jo (my son D stayed behind that evening), as they raced  down the steps ahead of me. There were more than 1,000 steep steps to Ristorante La Cambusa on the beach. With only a few handles to hold and slippery inclines, my sister N and I maneuvered very carefully.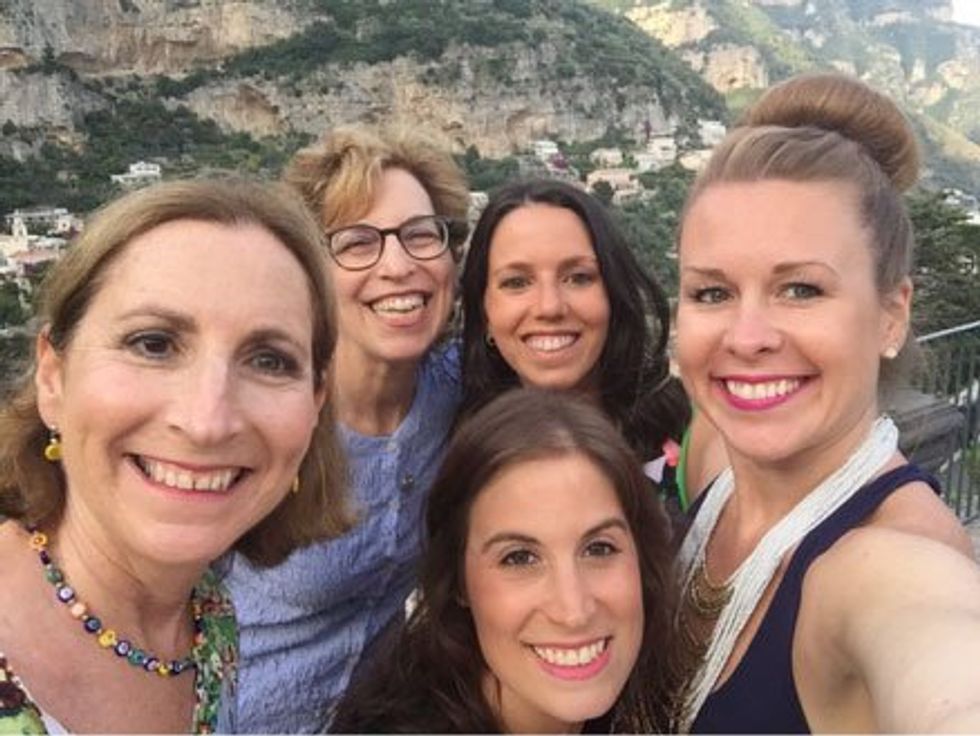 Our Positano girls selfie!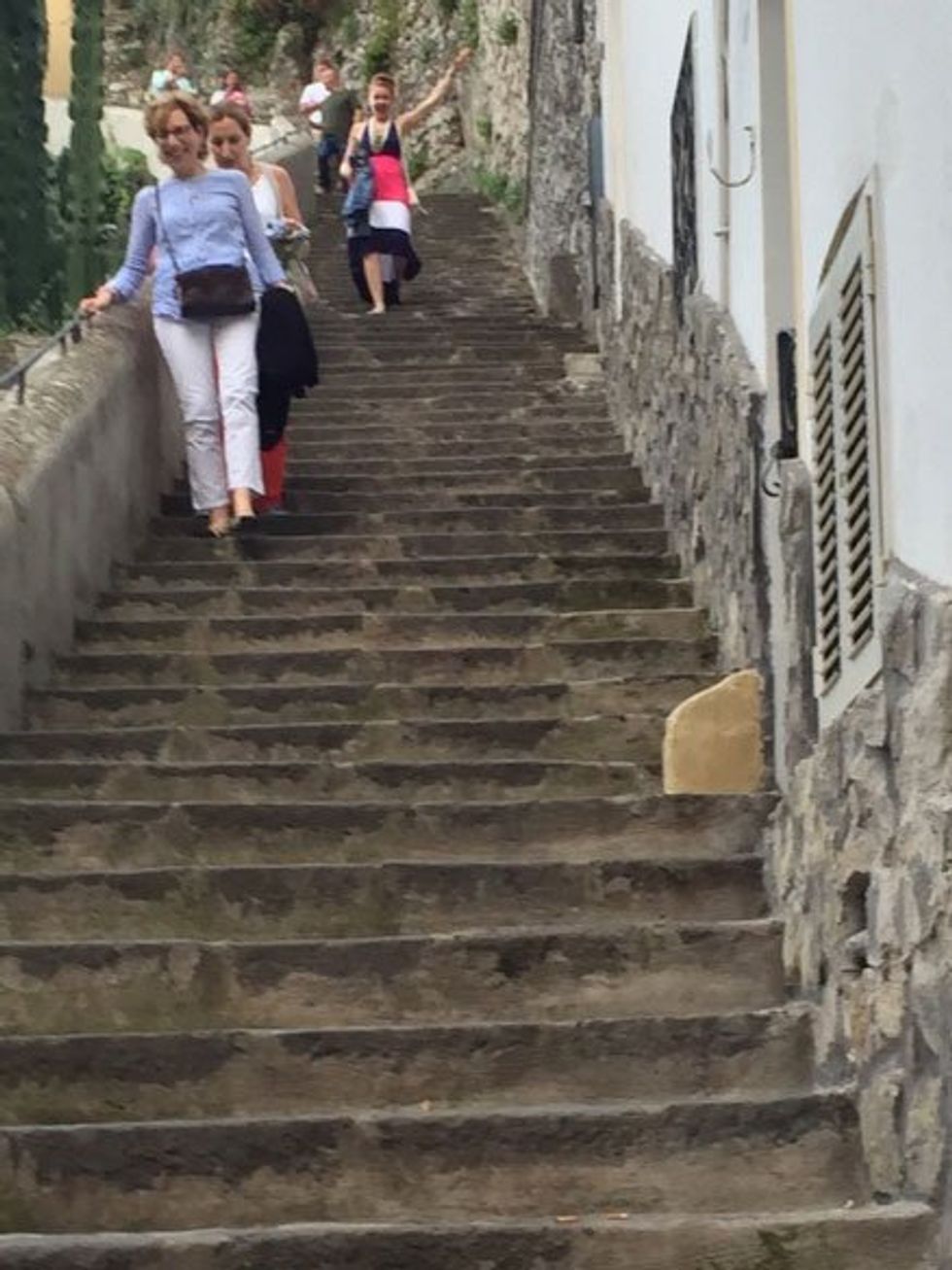 We walked down over 1,000 steps to get to the restaurant on the beach.

Knowing we would burn calories walking back up, we filled our plates with spectacular seafood, salad, pasta and cheeses. There was octopus salad and Caprese with two kinds of fresh mozzarella to start. Main courses included lobster tails, fresh fish catch of the day and a seafood medley of shrimp, octopus, clams and mussels atop pasta. (I highly recommend making reservations in advance for Ristorante La Cambusa. The food is delicious, service is good and the ambiance is very nice.)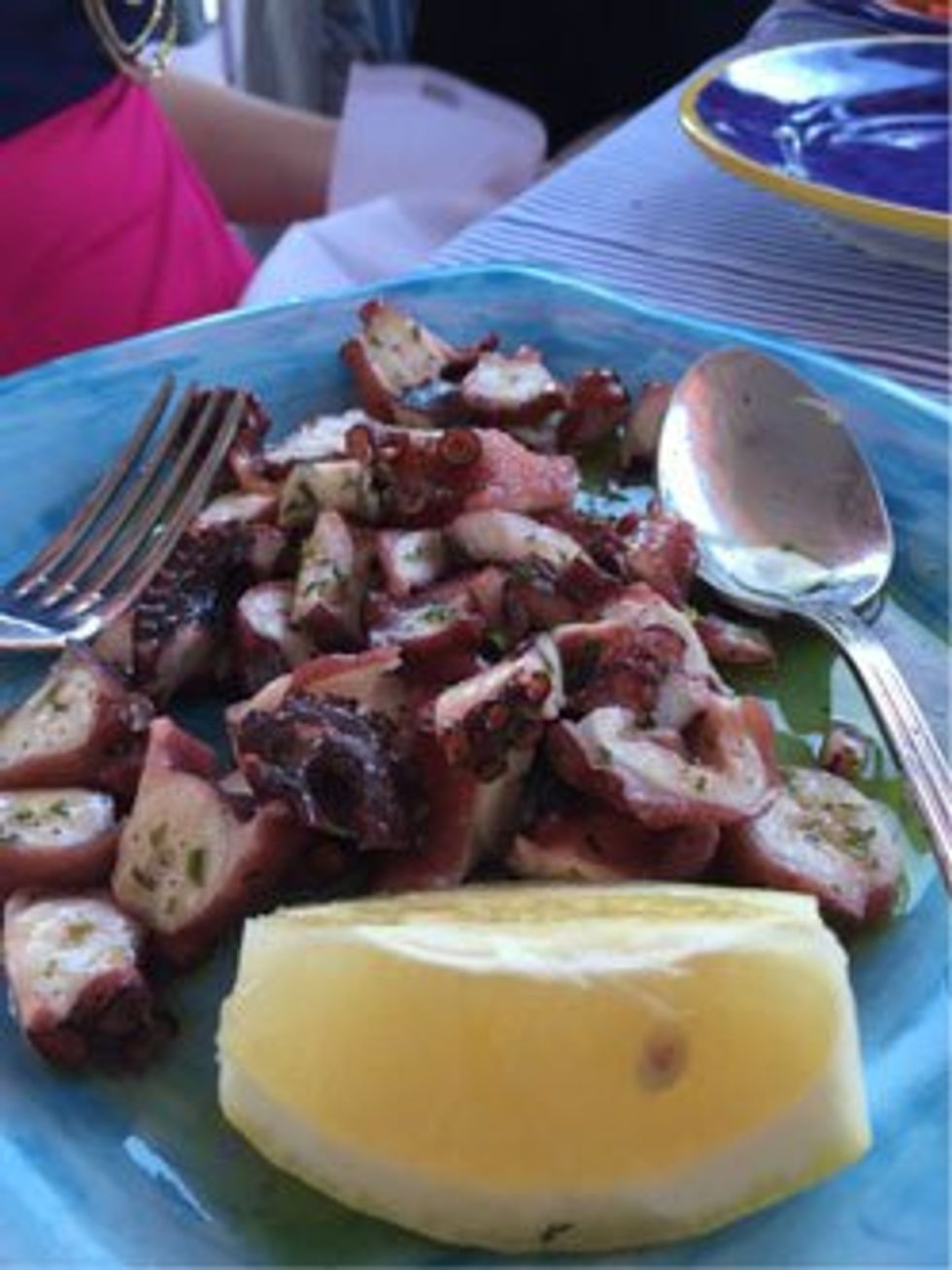 Ristorante La Cambusa octopus salad appetizer.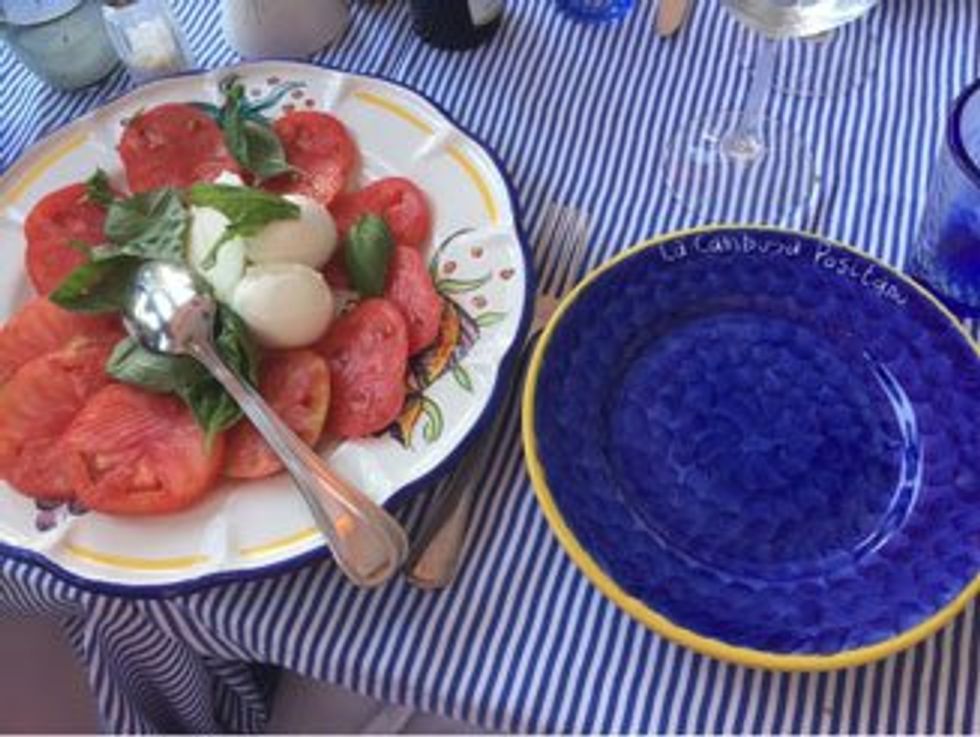 Caprese salad with two kinds of mozzarella cheese.



Fresh fish on the daily menu.



I had seafood with pasta for dinner.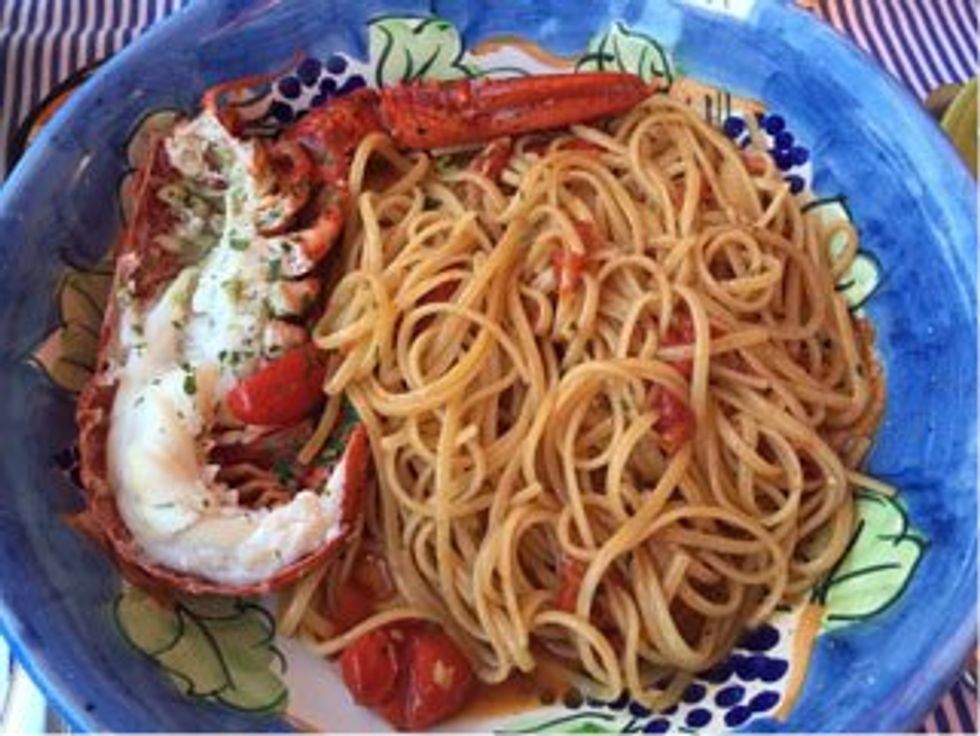 Lobster tails with pasta was another entree.

Before our trek home, we stopped at the gelateria nearby for a heaping helping of our daily gelato.

Beating Hearts Every Step of the Way
Our hearts were pumping as we climbed back up the 1,000 steps. We lost sight of A, J and Jo for a few moments. "We're twice your age," N called to our younger comrades. "Slow down."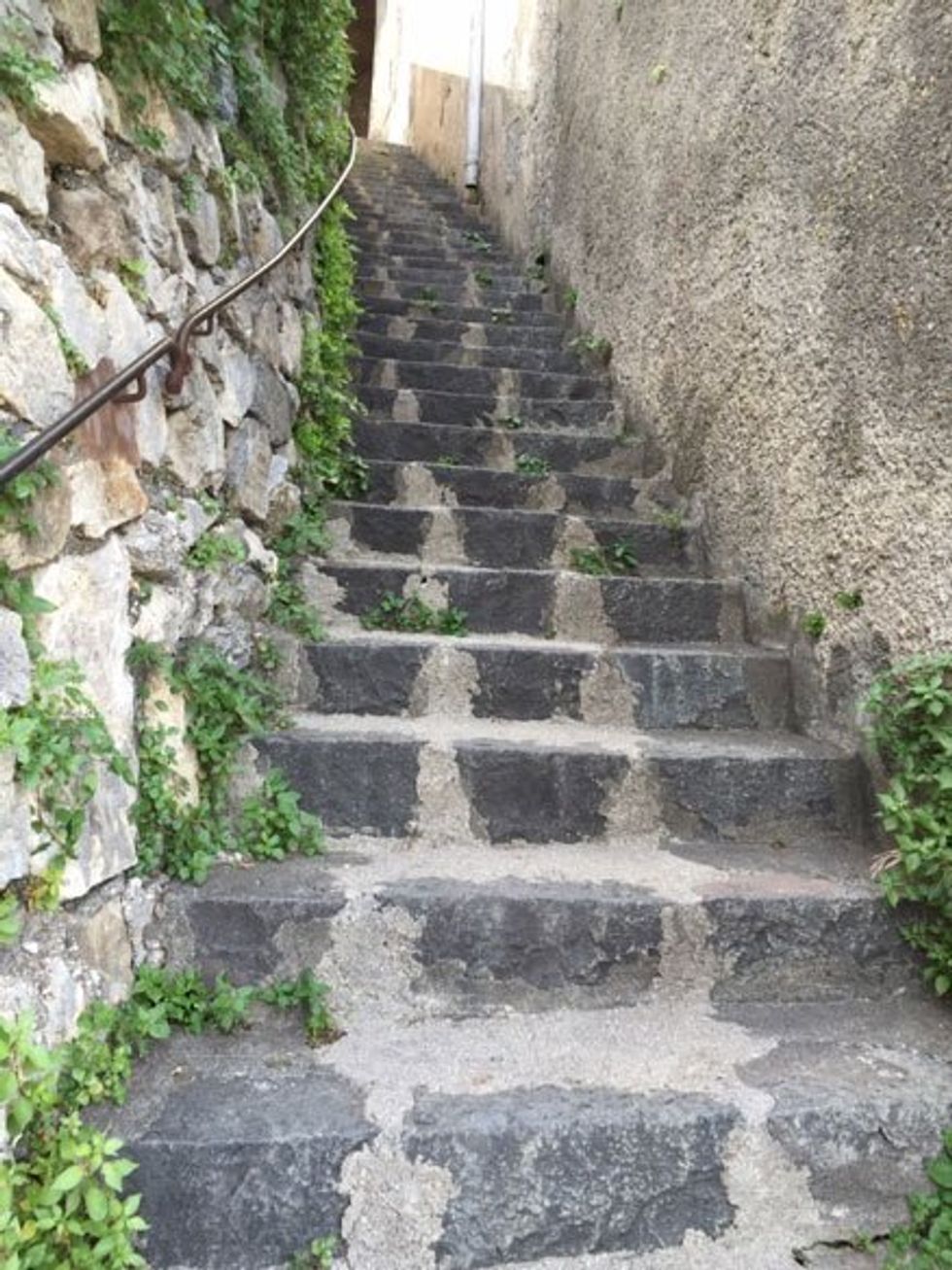 We walked up the steep steps with few railings.

When we arrived at the top of the hill we walked by the side of the road, staying clear of mopeds, cars and buses speeding around curves. We were determined to return to Casa Orizzonte without any scratches.

More adventures in food, fashion, shopping and relaxing in the paradise of Positano will be coming soon.

Ciao!

P.S. If you missed my previous posts about Italy, you'll want to read:
First Stop Rome
More to See in Rome
A Fun Day in Florence

This post originally appeared on aboomerslifeafter50.com.