If you didn't buy your ticket to Italy after my last blog post ( First Stop Rome), I think this one will make you hit the purchase button.
Rome was the first stop on a fabulous family vacation to Italy in June. I traveled with my sister N, my daughter A and her friend J, and my son D and his girlfriend Jo. The first day in Rome we walked more than seven miles. On the second day we added another nine.

Day Two on Rome
On day two in Rome, we divided to conquer the parts of Rome that we hadn't seen on day one. The four millennials left early to go to Vatican City to see the Vatican Museums, the Sistine Chapel, and St. Peter's Basilica and Square—it's good to go early to these areas and buy tickets for tours. Then they headed on to Trevi Fountain, one of my favorite tourist spots in Rome. They also stopped at Bonci, where they had what looked to be a best-ever pizza. (Wish I hadn't missed this pizza. Adding it to my "to eat" list for my next trip to Italy. You should too!)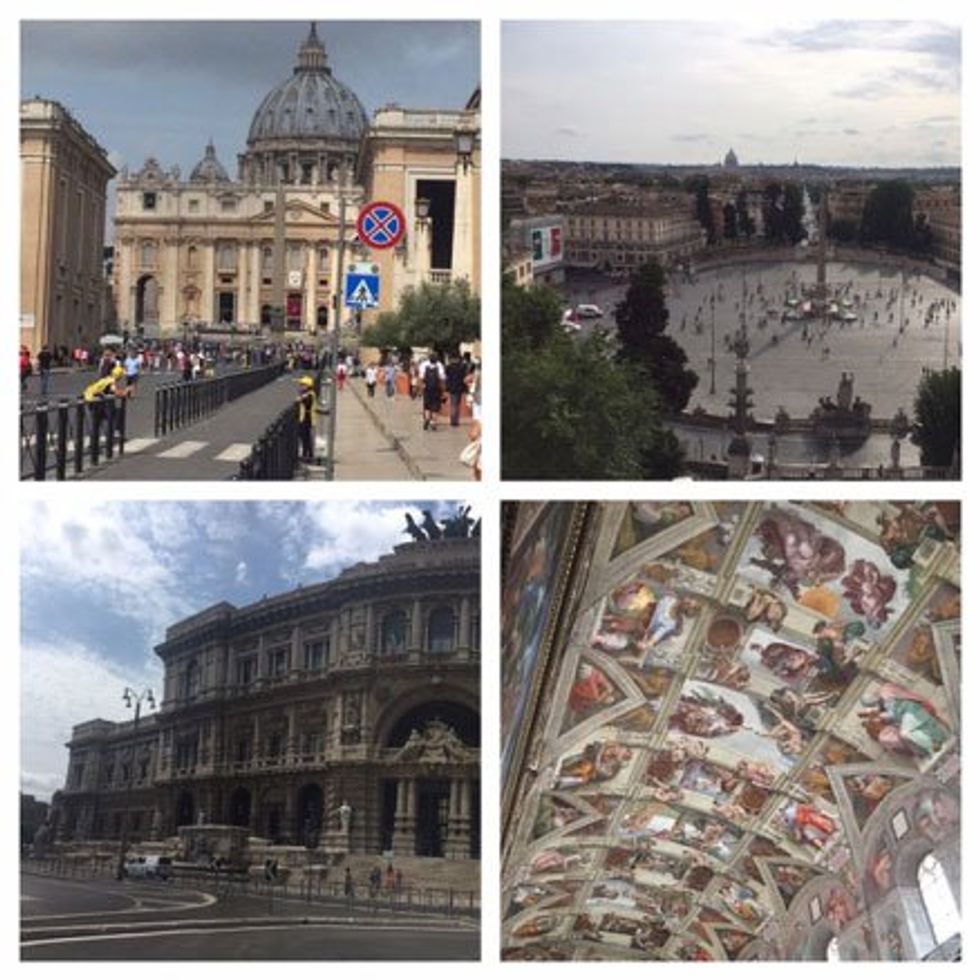 Vatican City includes the Sistine Chapel and St. Peter's Basilica and Square
Since my sister N and I had already seen these landmarks on a previous trip to Rome, we took off in a different direction to do some window shopping and see other historic monuments.

We left our apartment on Via Mecenate and walked up the hill to the beautiful Villa Borghese park, stopping along the way at Valentino Guido, a leather shop on Via Sistina. I bought a lovely cross-body handbag and colorful leather wallet for a very good price. At the top of the hill near the park are the famous Spanish Steps, which were closed for repair. The area near the park is also a good place to find local artists selling their artwork.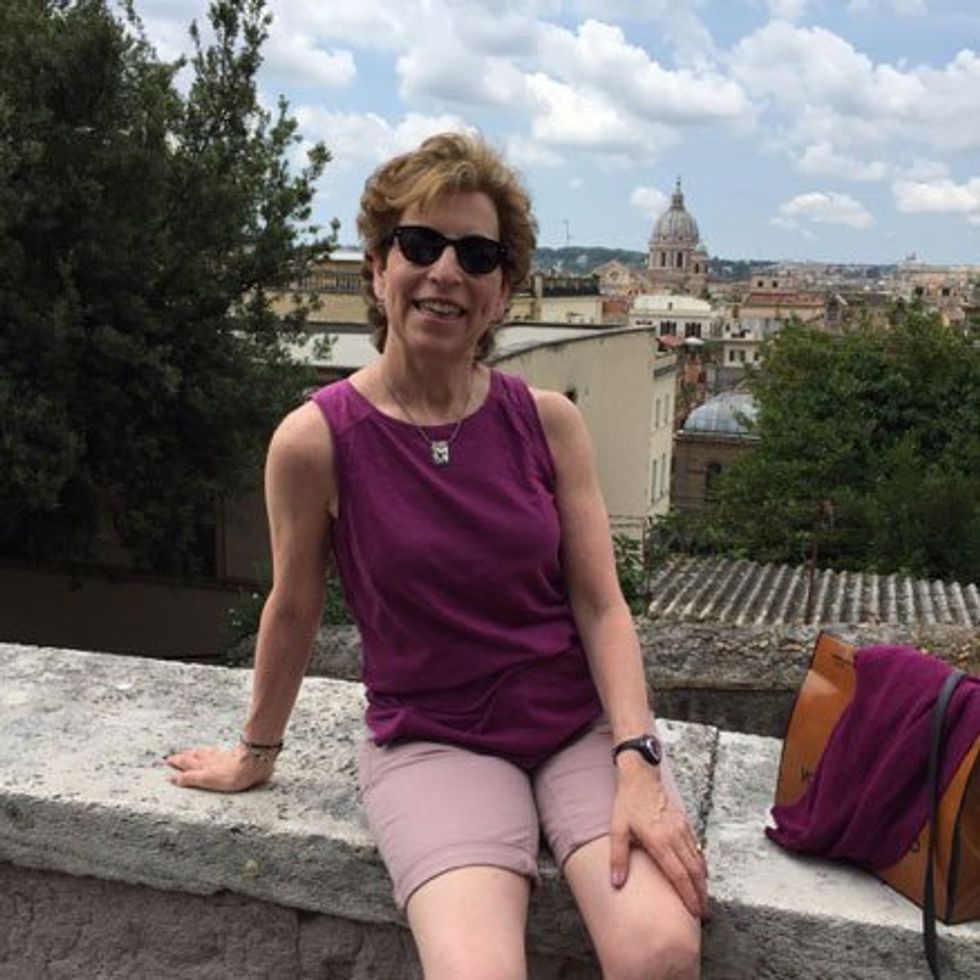 You can see an overview of Rome from the top of the Villa Borghese park.

We meandered down the path by the steps to the designer shops around Piazza di Spagna. The fashions in the Dolce and Gabbana windows were so captivating that we had to go inside. Each dress was prettier than the next and so were the prices. (A boomer girl can always dream. Right?)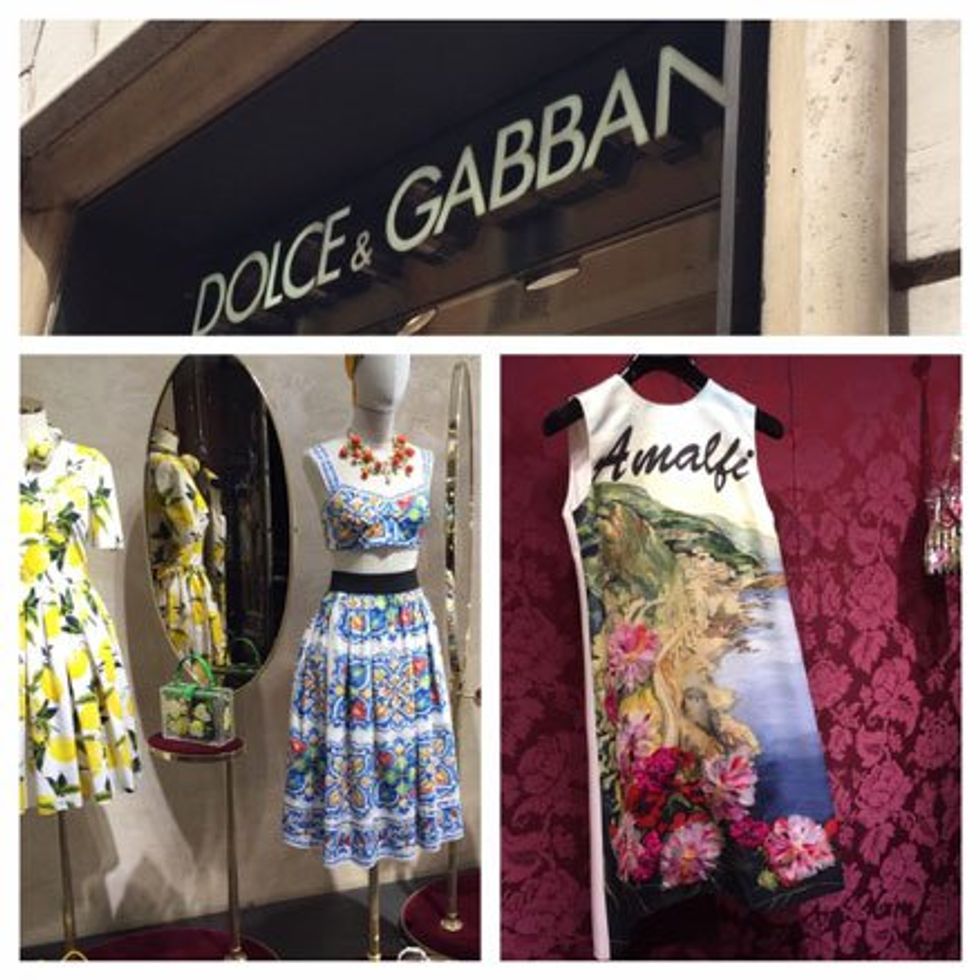 Window shopping is so much fun in Rome.

Then we walked to the Centro Storico area to see the ancient Pantheon, which has a huge dome ceiling and magnificent marble floor. We found a lovely Murano jewelry store nearby called Antica Murrina, where N bought a gorgeous necklace. From there we wound our way back to Campo dei Fiori to buy some fresh fruit and to Piazza Navona for another look at the artists' paintings.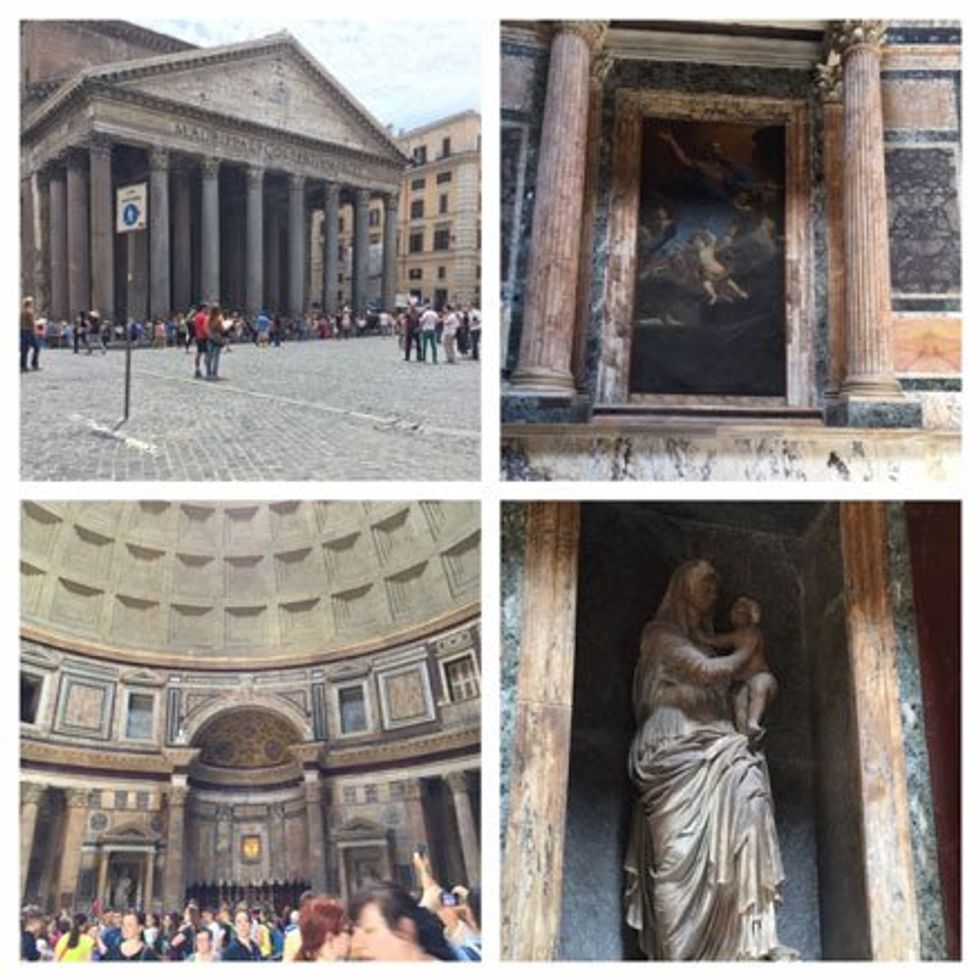 The Pantheon.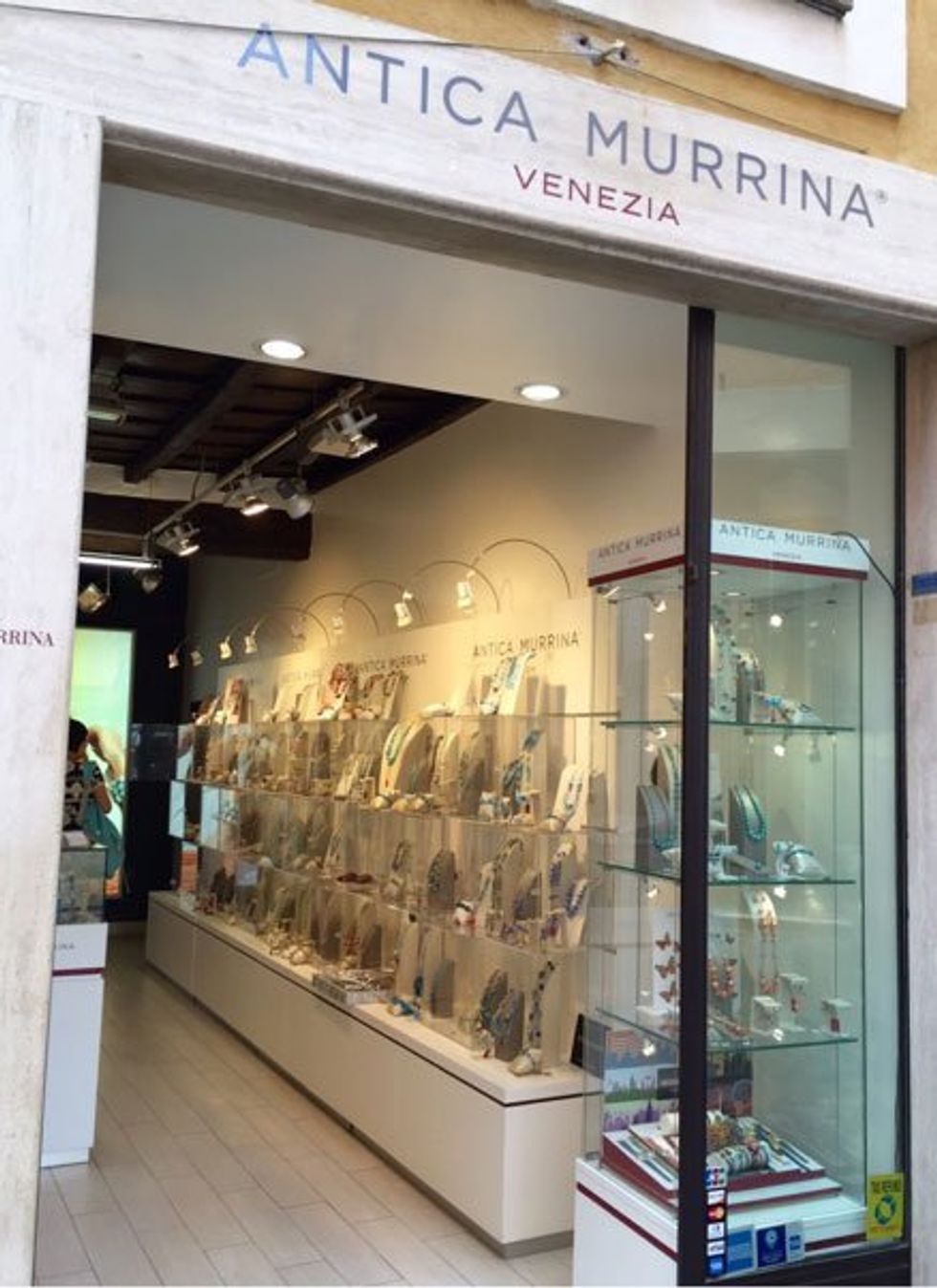 Antica Murrina sells Murano glass jewelry.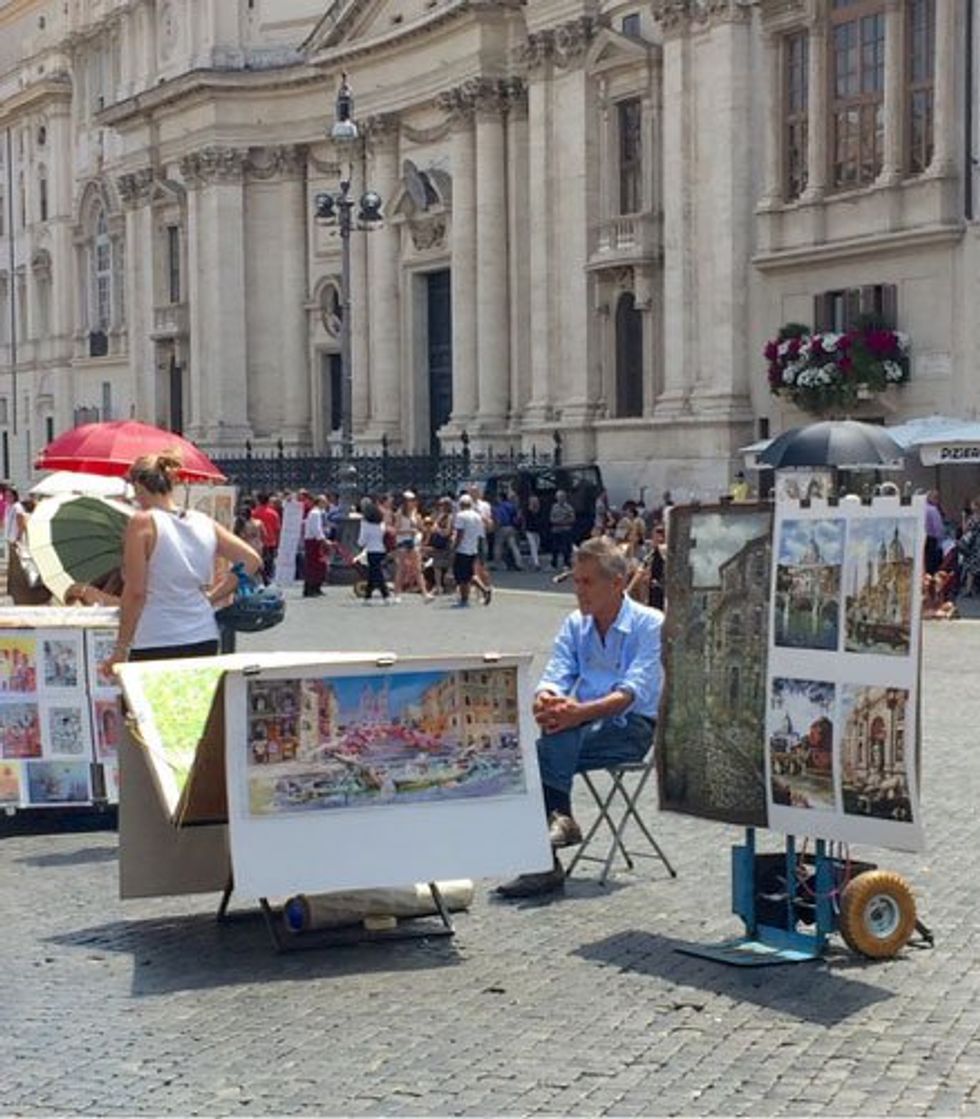 Artists showcase their paintings for sale in Piazza Navona.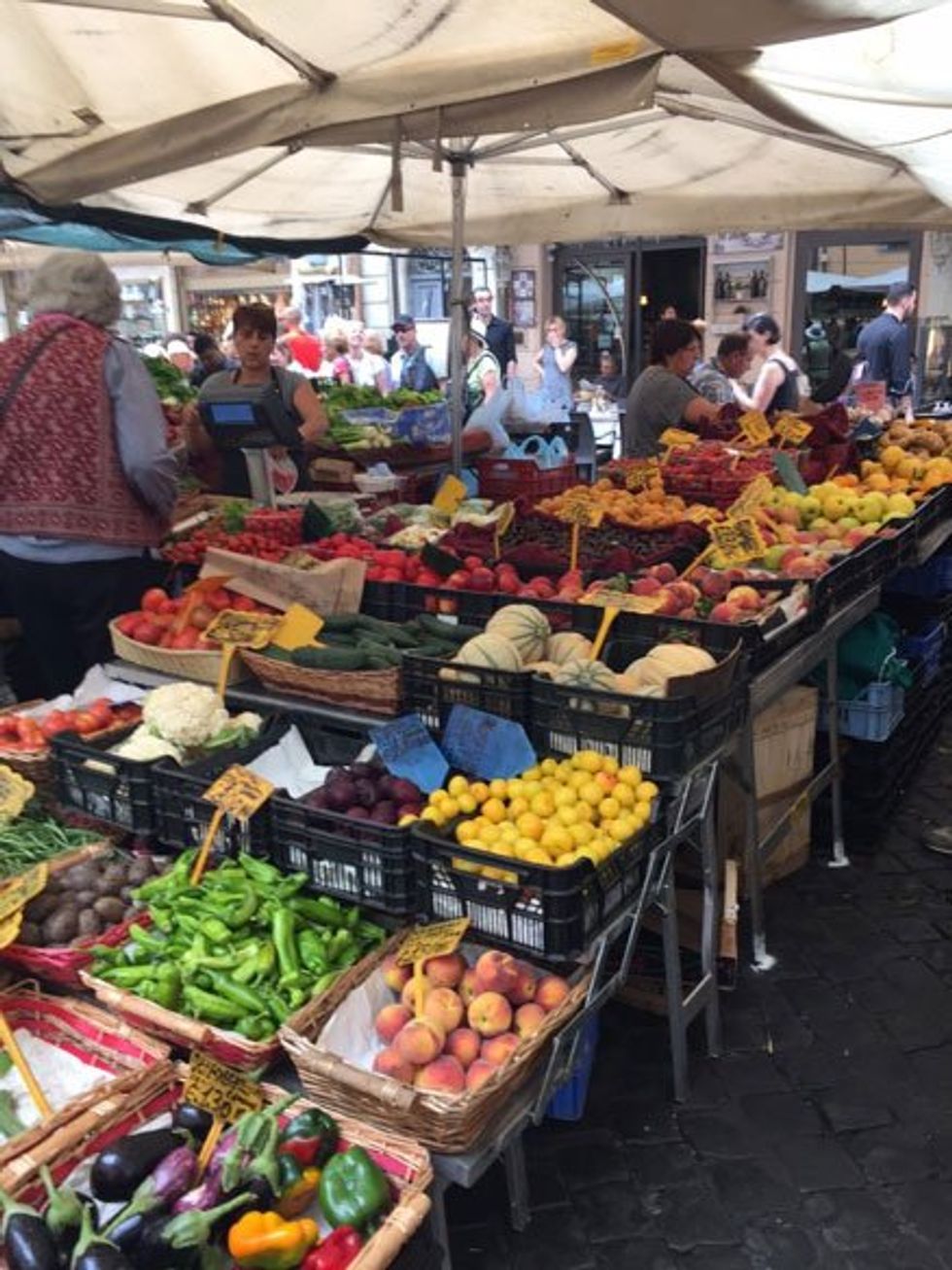 We went back to Campo dei Fiori a second day to buy fresh fruit.
Our feet were dragging by the end of the day. We were glad to put them up on our beds for a short rest before meeting up with our fellow travelers for a dinner of pizza, salad, and wine near our apartment. And you know what for dessert—gelato, of course!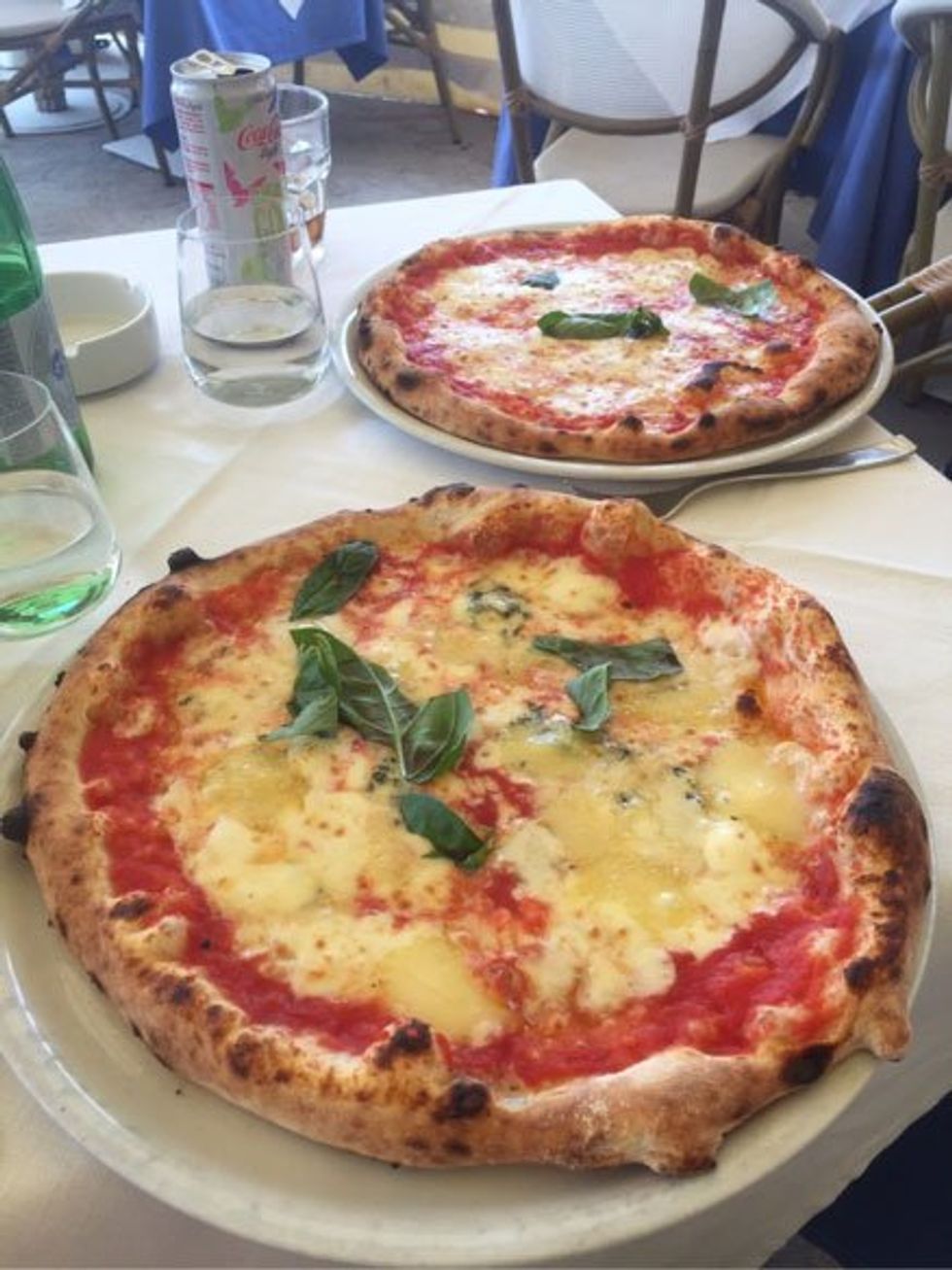 Pizza in Italy is delizioso!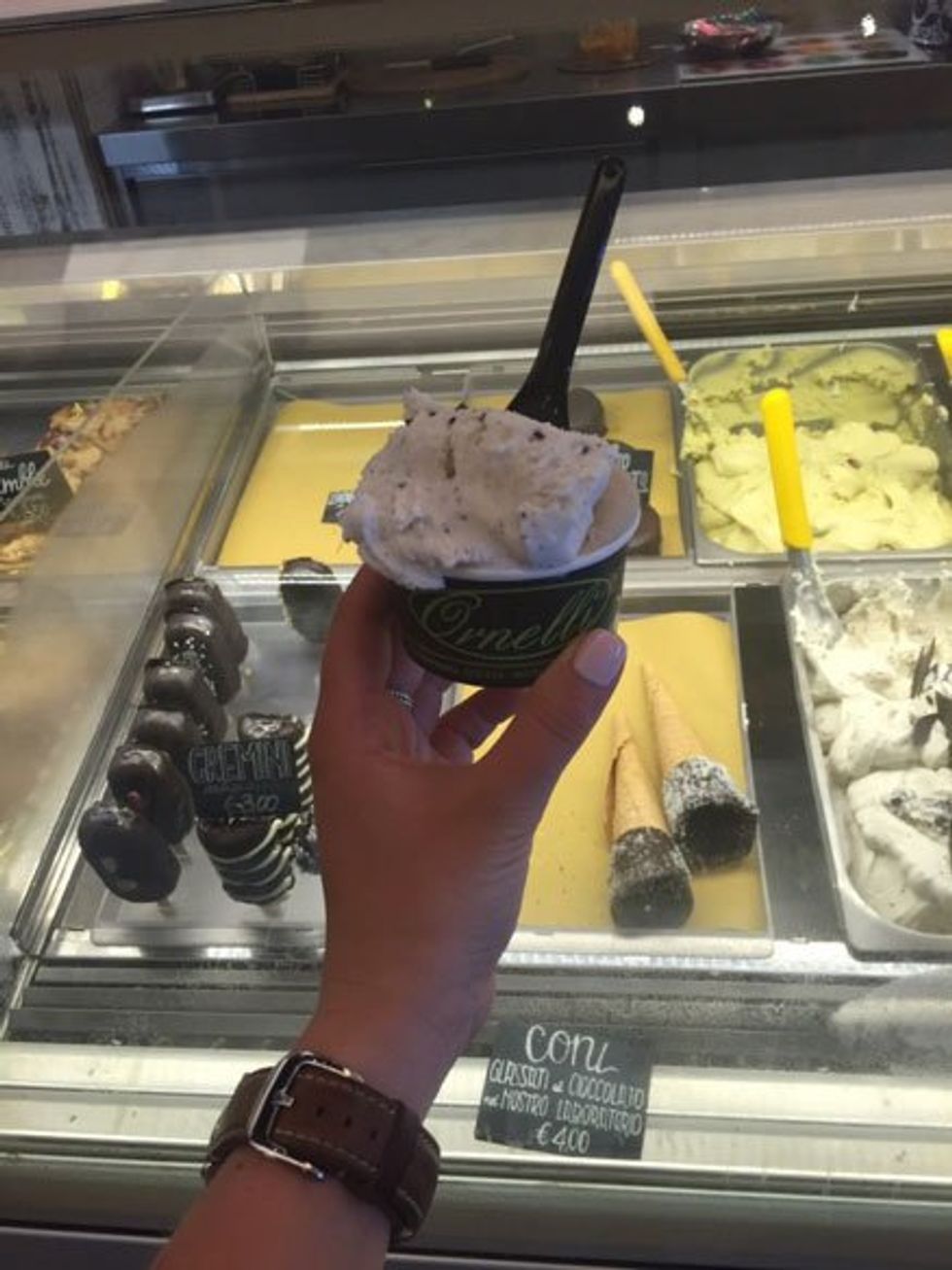 Gelato is always a great way to end a day in Italy.

There's plenty more to come from my trip to Italy. Next, a day trip to Florence and a week on the Amalfi Coast in Positano. I'll share it all so stay tuned.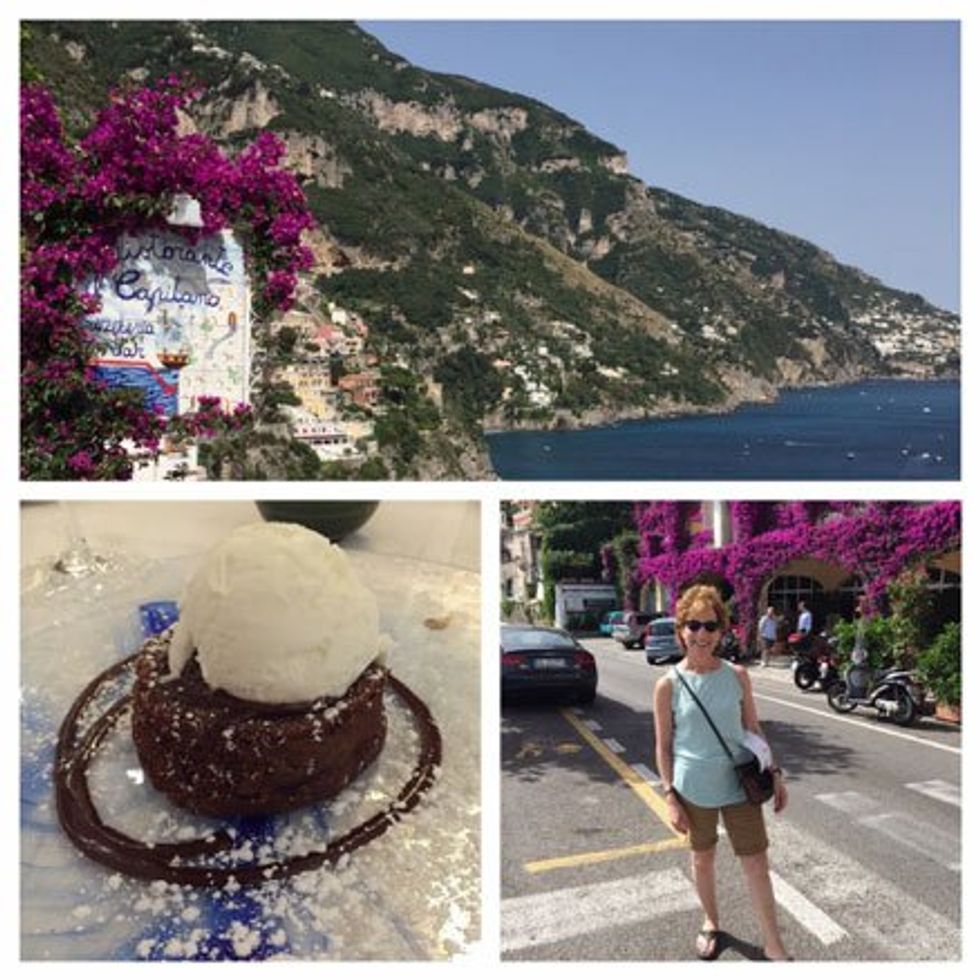 More to come from the Amalfi Coast.

Ciao for now.

This post originally appeared on aboomerslifeafter50.com.