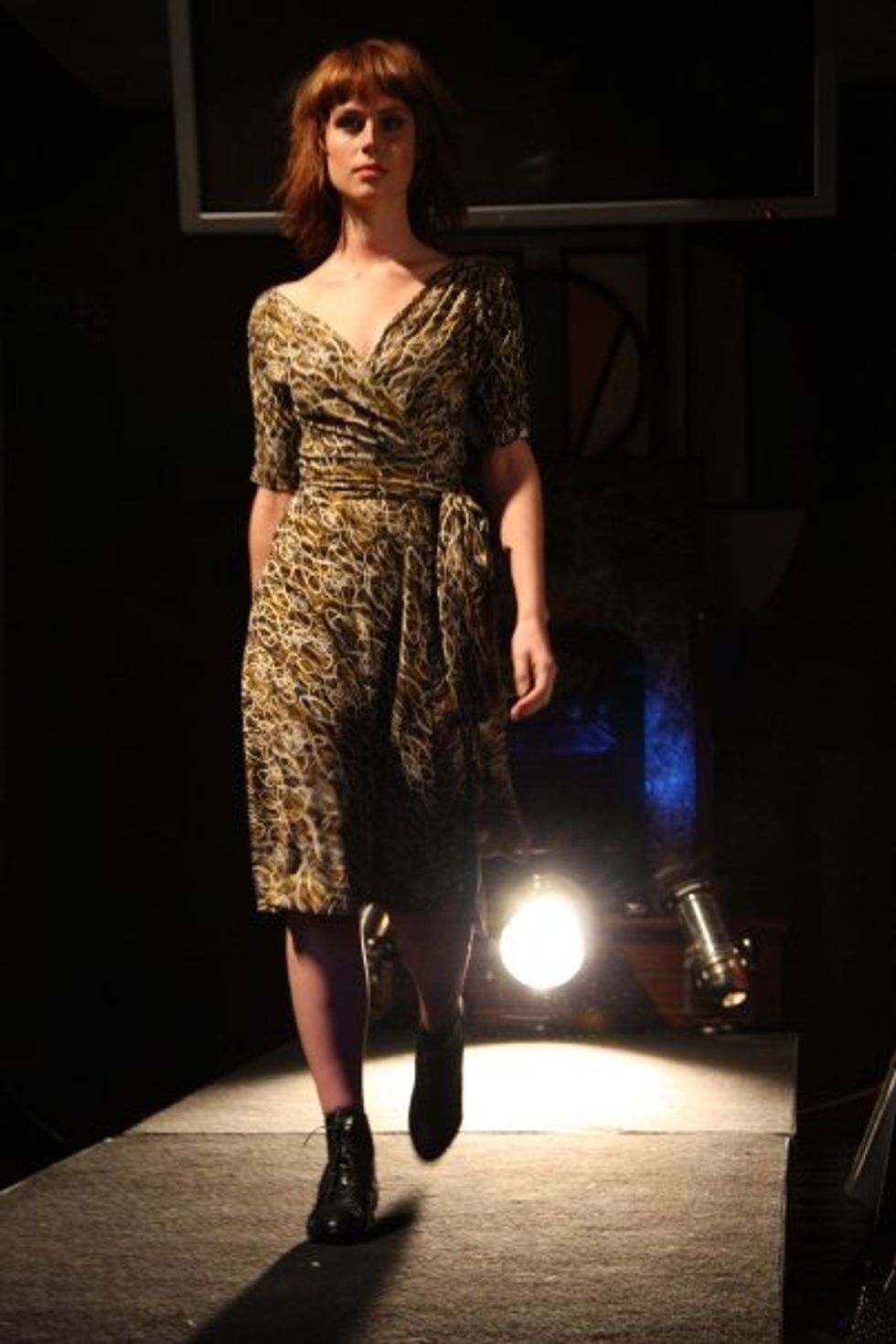 Elyse Jankowski, HealthyWomen program assistant
---
We've seen them strutting their stuff on TV and in magazines. The glitz and glamour, the gorgeous designer wear. Have you ever wondered what being a runway model is REALLY like? On Thursday, November 5, I found out!
Thanks to Sea Boutique, I was given the opportunity to model in a breast cancer benefit fashion show held at Vertigo - a super swank, ultra-cool bar in Nyack, NY. Having never walked the runway before, I wasn't sure what to expect, but I jumped at the chance to support a great cause and promote HealthyWomen's breast health information at the event.
I arrived in Nyack at 11am, ready for hair and makeup at Lief Beauty Boutique. Owner and stylist, Erica de Waal, created my "rockstar" look for the show. Big hair and smoky eyes – my favorite!
With plenty of time to kill before doors opened at 7pm, I explored Main Street in Nyack. After splurging on some great vintage clothes and a yummy vegetarian lunch, I returned to Vertigo, where it was time to start setting up. The other models and I assisted in every way we could, from arranging clothes and gift bags to vacuuming the runway – yup, I did that!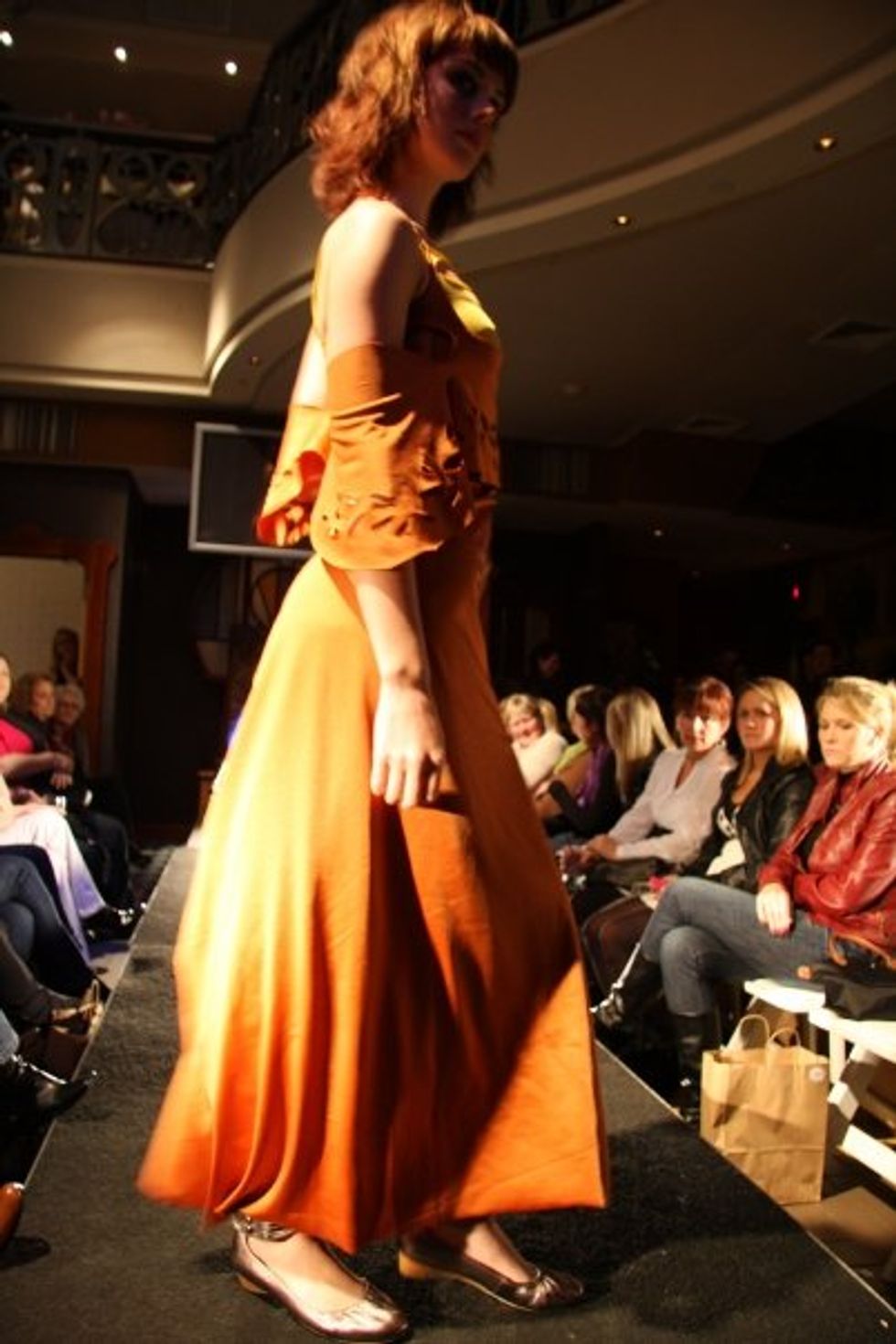 I had visited Sea a few weeks prior for my fitting, so I knew almost everything I was going to model in the show – pieces from Diane Von Furstenberg, ASOS, Gentle Fawn and Mackage. However, there was a surprise waiting for me – a beautiful couture dress designed by Elisa Jimenez from season 4 of Project Runway! The dress was a fundraising raffle item, and being a PR fan, I was delighted to model it!
Before we knew it, the show was about to start! The seven other models and I piled into the tiny ladies restroom (we didn't have a backstage area/dressing room to use!) and threw on our first looks. I never wear high heels, so I was afraid I would slip! It was tough to see the end of the runway with bright lights shining on us, but surprisingly, no major spills. We had to move very quickly, share shoes, adjust hair, and zip each other up – luckily, all of the models hit it off, and we worked very well together.
Being in the fashion show was everything I expected – fun, nerve-wrecking, exhilarating and fast-paced! Attendees were eager to purchase the clothes we modeled and support breast cancer awareness. Between sales, raffles and donations, the event raised over $7,000 for the National Breast Cancer Foundation! I was thrilled to represent HealthyWomen and be part of such a wonderful event. I went home with a smile on my face and two of the designs I modeled in the show (one of them being Elisa Jimenez's!) thanks to Sea Boutique and the woman who won the Project Runway raffle – she was kind enough to give me the dress!