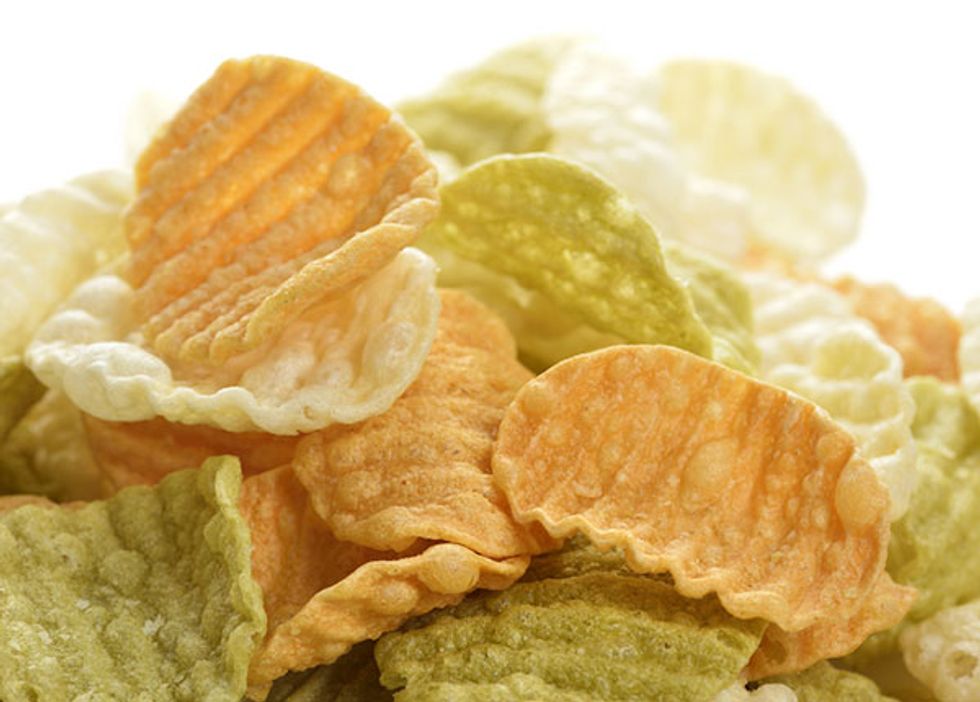 ---
Finally the weather is warming. I am so ready to get outdoors after a long winter. According to my ayurvedic studies, it's good to put your feet on the earth every day. This is a challenging task when it's 30 degrees and there's snow on the ground.

Melissa Carver, PhD, of the Chopra Center says, "Spring is a beautiful reminder for us humans to transform ourselves, as well as our home. You may feel energized and more alive than you have in months. This is because our sacred sun has returned to bring new beginnings and balance."

Gluten-Free Spring Snacking
It also may be a time when you lighten up your snacks. Because of my irritable bowel syndrome, I follow the FODMAP diet, also known as the tummy diet, and try to stay gluten-free when it comes to my snacks and most of my menu planning.

So, when the PR team at CVS asked if I wanted to participate in its CVS Spring Snacking sponsored campaign,* I was glad to hear that many of its new Gold Emblem snacks for spring are gluten-free.

A big box of CVS Gold Emblem gluten-free products arrived on my doorstep last week. I asked my BFF L, who is a registered dietitian, to join me in the taste test. We sampled all the snacks, except for the Beef Jerky. I told my boyfriend L that the jerky is for him because he likes high-protein snacks.

Savory Snacks
First, we evaluated the gluten-free savory snacks:

Veggie Chips are light and airy, with 30 percent less fat than leading national brand potato chips and a good crunch. The flavor is very mild.
Jalapeño Cheddar Flavored Quinoa Puffs are spicier, with adequate burn.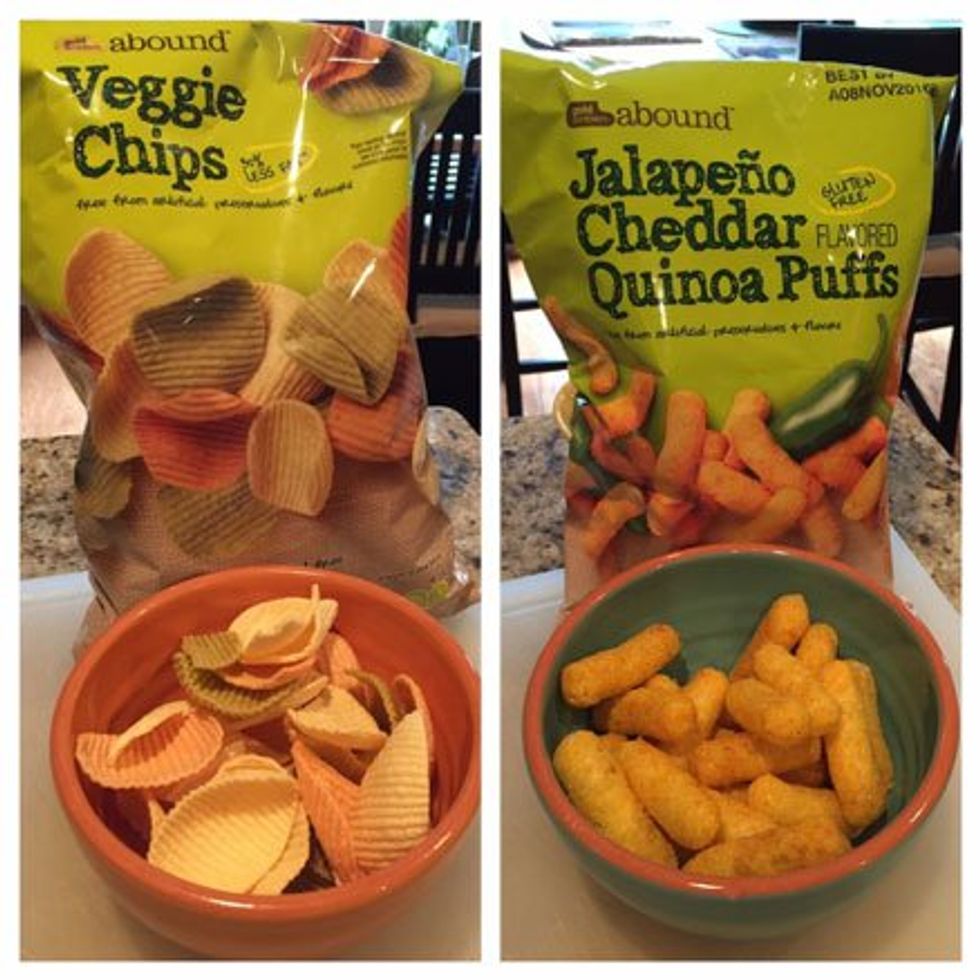 CVS Gold Emblem Veggie Chips and Jalapeño Cheddar Flavored Quinoa Puffs are gluten-free snacks.
Heavenly Light Popcorn comes in a single-serve bag. If you're watching your carbs, it's only 1/2 a carb for the entire bag and not too high in sodium. We thought the popcorn had a nice texture.
Pistachio & Almond Blend was my favorite, since I'm a big snacker of protein-rich nuts. These nuts are unsalted.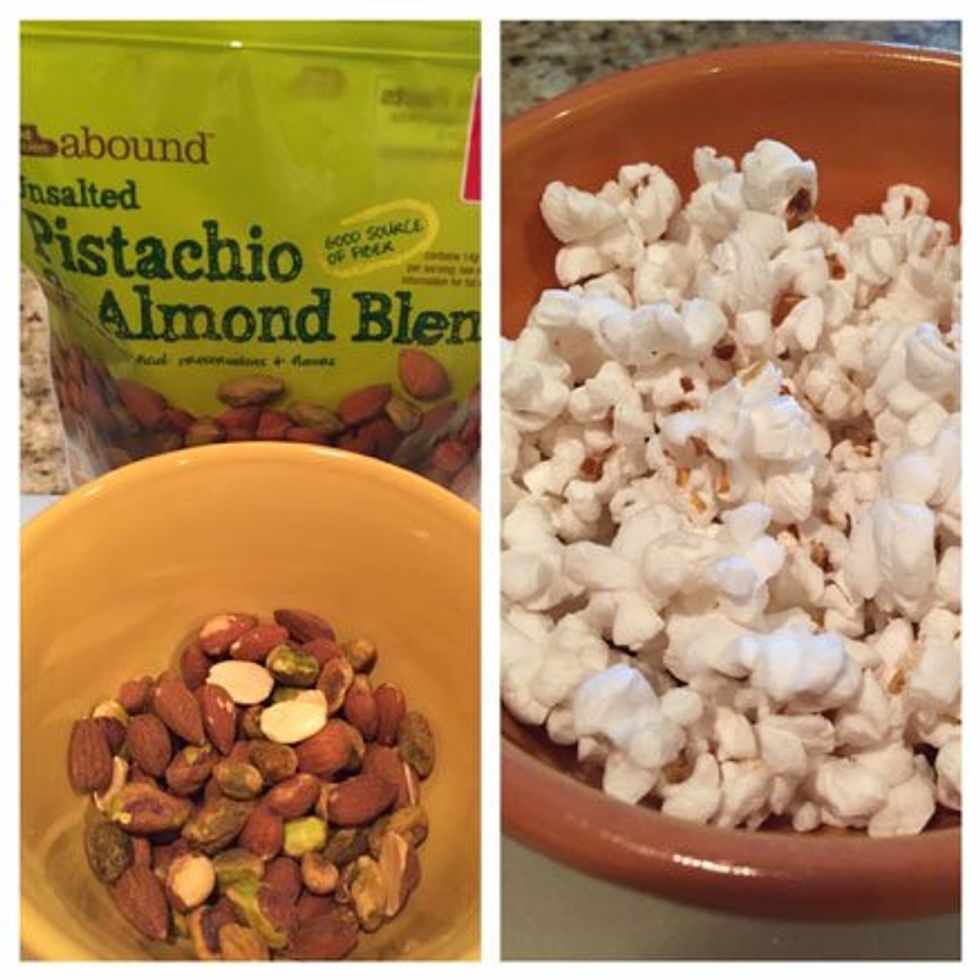 CVS Gold Emblem also offers Pistachio & Almond Blend and Heavenly Light Popcorn.
Fruity Snacks
Next, we went for the fruity snacks:
Fuji Apple Crisps are free from artificial preservatives and flavors, with no sugar added. "These crisps are delicious," said L, "however, they have very little nutrition."
Banana Crisps are naturally sweet freeze-dried bananas. We liked the fruitiness of these crisps. "The Banana Crisps have more nutrition, since bananas are a more nutritious fruit than apples," said L.
California Raisins are available in individual-sized packs, too. I usually add raisins to my breakfast cereal each morning. Raisins contain iron, which is why my doctor recommended them as a snack when I was an anemic child. According to Livestrong.com, eating raisins daily can help you meet your recommended dietary allowance for iron, which is 8 milligrams for women and men over 50.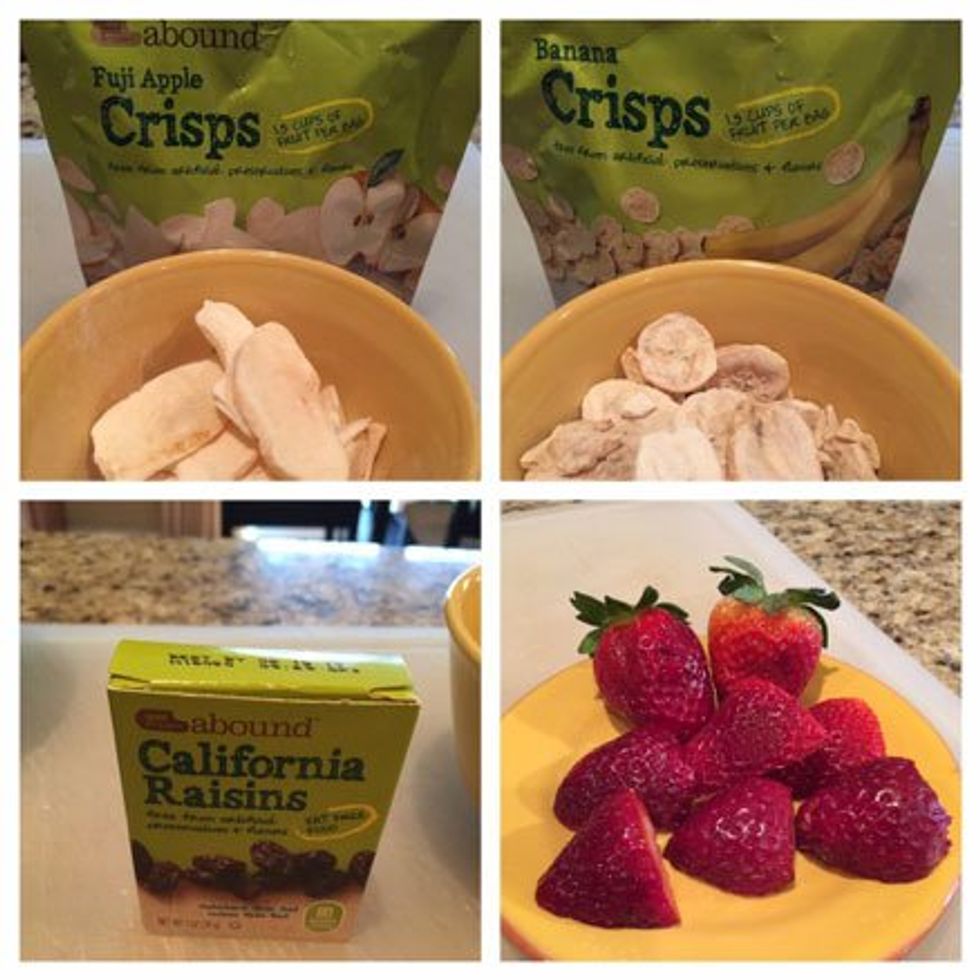 For those who have a sweet tooth, there are gluten-free fruity snacks.
To complement these fruity snacks, I asked my BFF L to recommend fresh fruits that might be appropriate for the season. L suggested fresh strawberries with a yogurt topping or fresh cherries, which are abundant during April and May.

Get Outdoors and Exercise
Before you do your crunching and munching, be sure to venture outdoors and get some exercise. I enjoy riding my bicycle and walking during the warmer weather. Walking around nature is calming. I like to soak in the sunshine (with sunscreen), look at the colorful flowers and trees and listen to the sounds of the chirping birds and buzzing bees.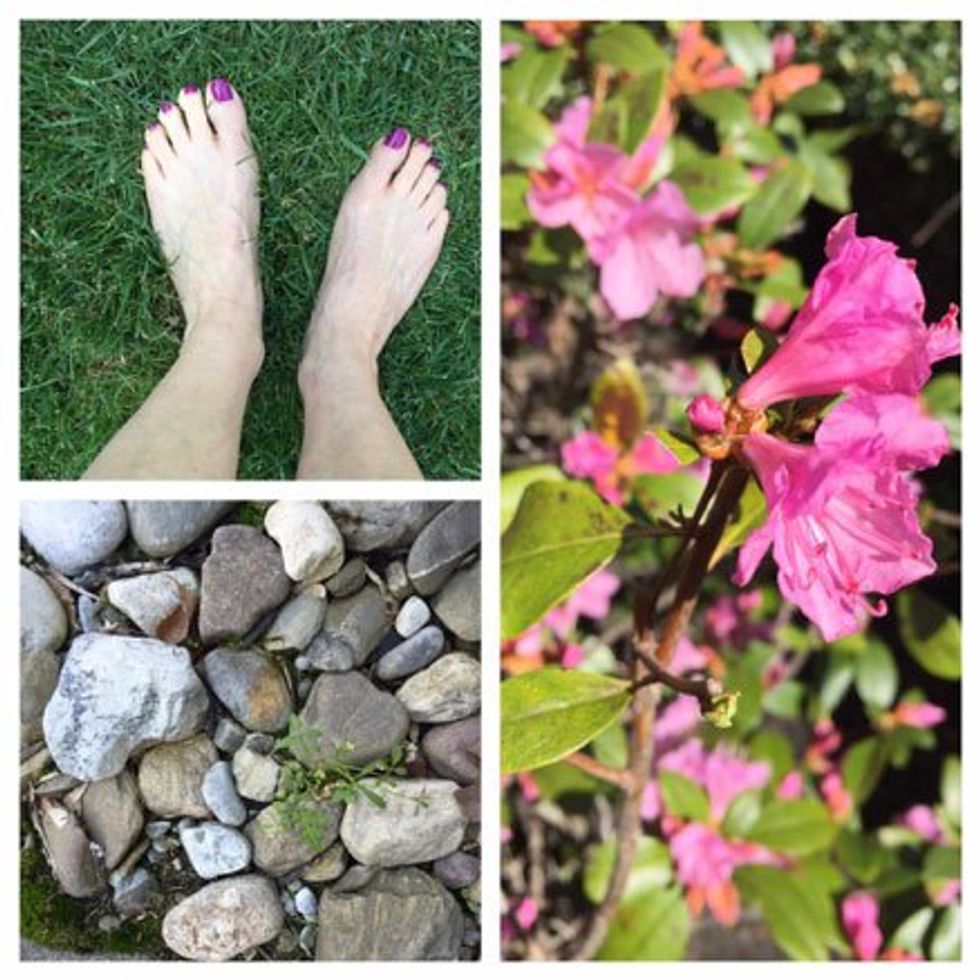 Get outdoors this spring: put your feet on the earth every day, take a walk among colorful flowers or do a yoga squat when weeding!

Perhaps it's time to change up my seated morning meditation with mindful meditation walking. Yoga teacher Adam Brady says, "The practice brings you closer to nature and your body. It also helps strengthen your concentration, makes you more aware and connects you to the present moment."

Weeding can prove to be an endless form of exercise as well. Those weeds just never give up. I was out in my tiny backyard today practicing my yoga squats as I plucked some weeds.

What's your favorite way to exercise in the great outdoors?

Happy spring!

*Disclosure: I'm proud to partner with CVS Pharmacy to promote its exclusive Gold Emblem and Gold Emblem Abound snack lines. I am sponsored by CVS Pharmacy for my posts and activities, but all opinions expressed are my own, and all product claims or program details shared should be verified at CVS.com or with the appropriate manufacturer.

This post originally appeared on aboomerslifeafter50.com.