During our trip to Clearwater Beach, Florida, last month, my boyfriend L and I had a chance to explore the area for five glorious days courtesy of the city of Clearwater.* If you haven't read my initial blog post, "So Many Reasons to Fall in Love With Clearwater Beach," be sure to check it out. Clearwater Beach is ranked #1 Best Beach in the U.S. and #20 Best Beach in the world by TripAdvisor.
---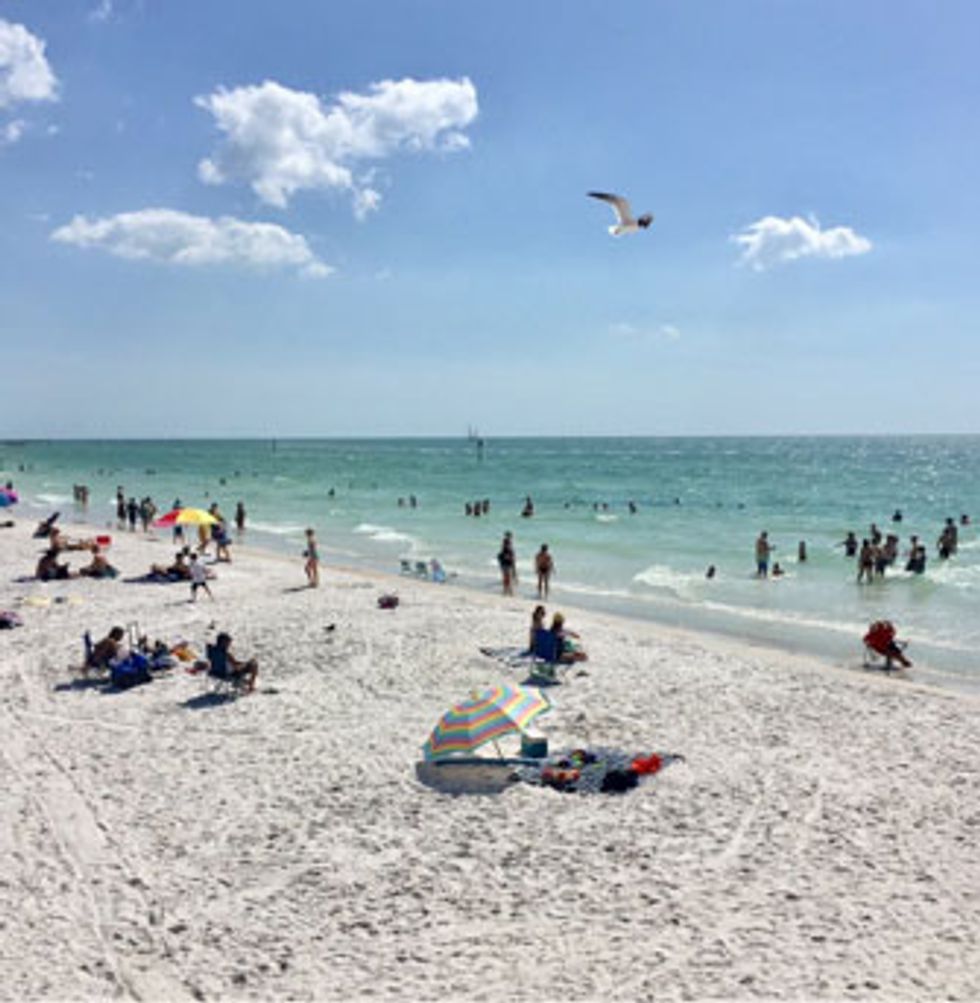 In addition to the sugar-sand beaches, there are many other fun things to do in Clearwater Beach. That's why it's an ideal vacation spot whether you're traveling as a couple or taking a family or multigenerational trip. 
 "I would definitely bring my future grandchildren to Clearwater Beach," I said to L. He smiled and hinted that I might be a grandma before he is a grandpa, although it seems far in the future for both of us.
A Visit to Clearwater Marine Aquarium
Jen Carlisle, director of tourism programs at Clearwater Marine Aquarium, a marine life rescue, relief and release center, told us the aquarium is home to Winter, the dolphin from the Dolphin Tale movies. Winter lost her tail at a young age after becoming entangled in a crab trap line.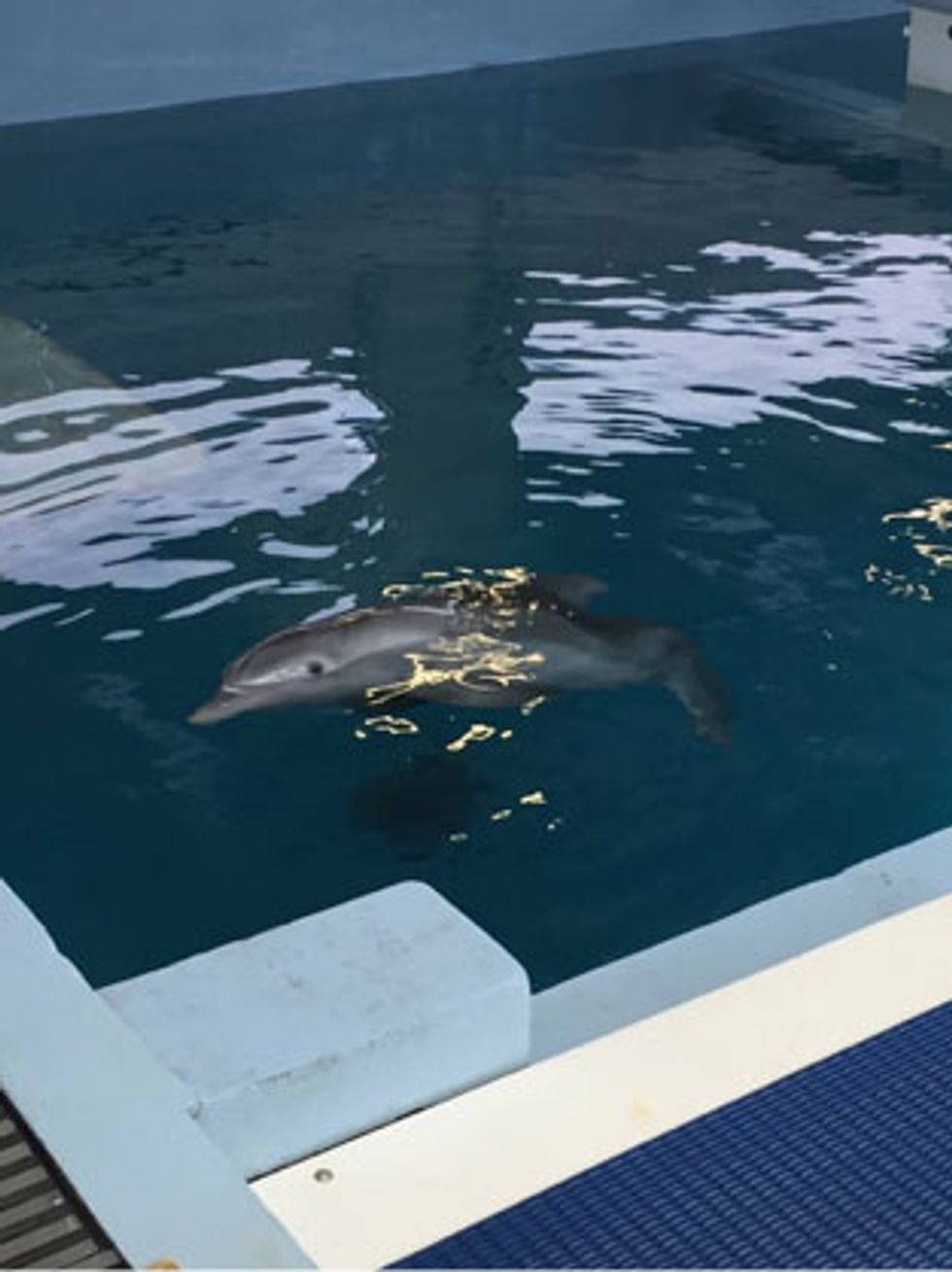 Winter was transported to Clearwater Marine Aquarium where she was treated for extensive injuries. "Most dolphins with these types of injuries do not survive," Jen said. "She taught herself to swim, and the team built a prosthetic tail for her. She is an incredible survivor story and an inspiration to millions who have persevered through hardship." Today, Winter is 12 years old and is a big draw for aquarium visitors. 
In addition to dolphins, the aquarium rescues and rehabilitates distressed sea turtles. It also tracks the sea turtles after they are released back into the water.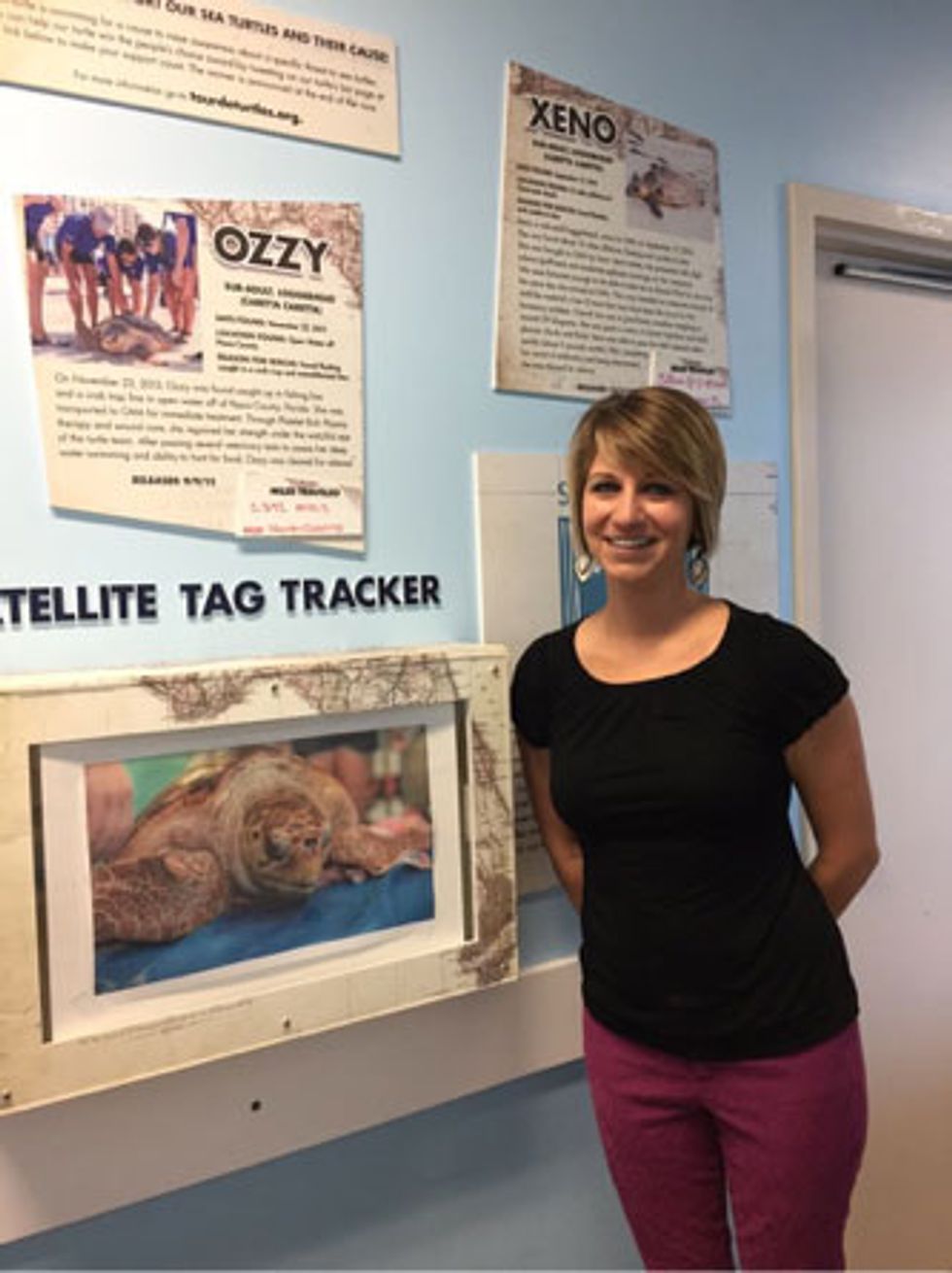 Jen gave us a quick tour, and then we took a 90-minute ride on the Sea Life Safari. The boat tour included several dolphin sightings, a net pull with an explanation of sea creatures and a stop on a shell island.
"Don't forget to get your pictures taken with the dolphins when you get off the boat," said Jen. We appreciated the reminder and had some laughs with the camera. Take a look: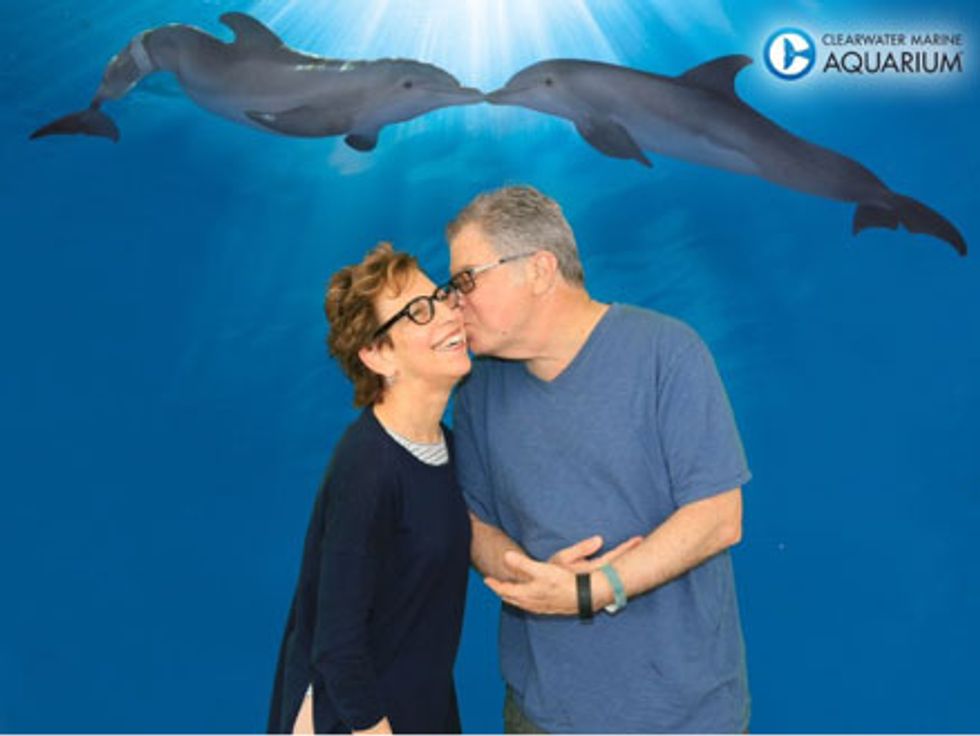 Beach and Bay Activities
There are several companies along the marina pier that offer water sports, fishing and more activities:
 

Fishing: You can rent or join a charter boat and go fishing for Florida grouper. Restaurants along the marina will debone and cook your fresh-caught fish for you. 

 

Bird watching: Boats will take you into the bay to watch the various species of sea coast birds. I enjoyed walking along the pier and watching the pelicans try to snatch the fish from the people fishing.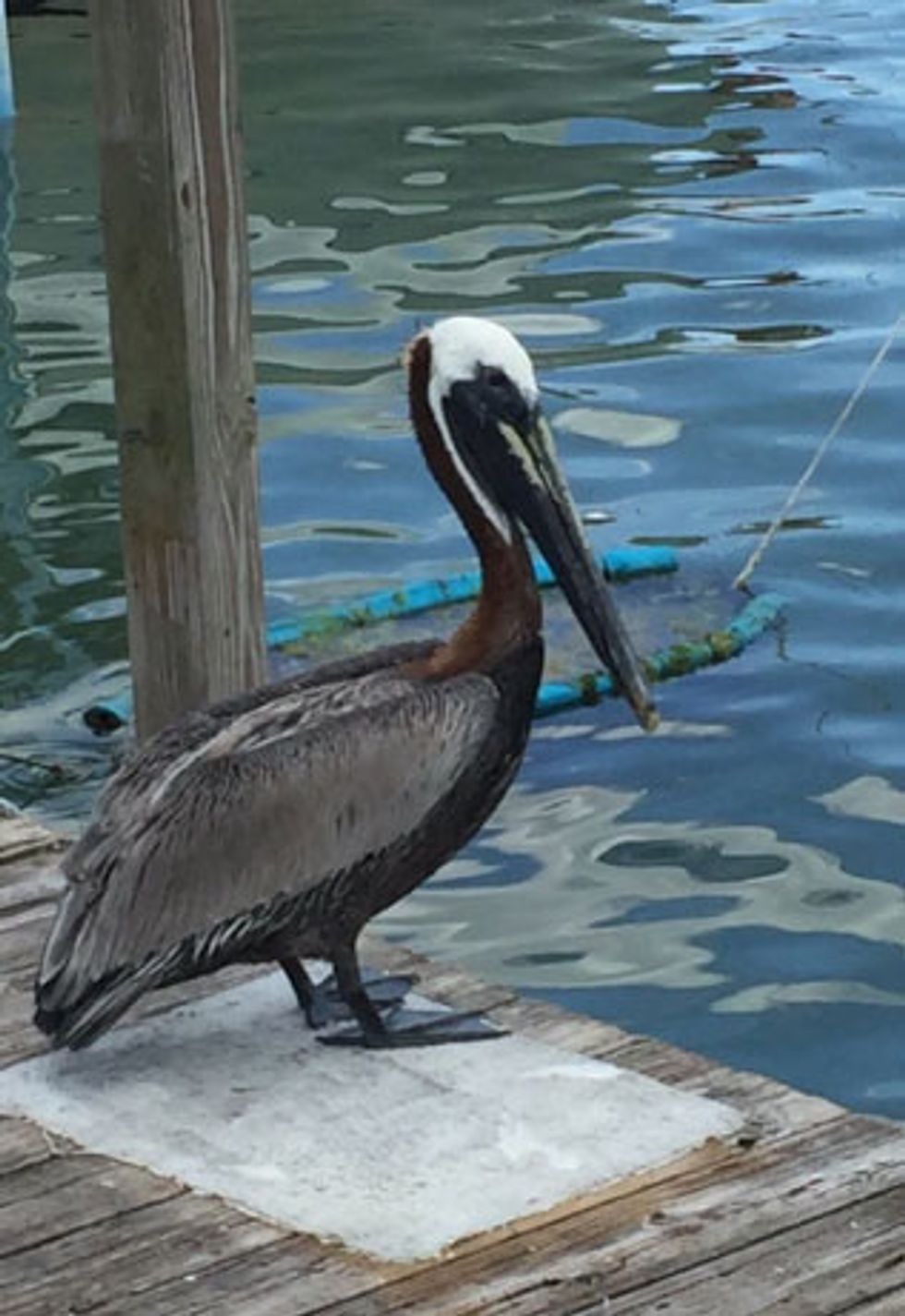 Dolphin watching: We saw a few dolphins during our safari boat ride. Quite a few charters go out on the bay for sightseeing.

 

Water sports: You can go parasailing, sail on a catamaran, rent a personal watercraft or even go diving. There are many rental stands along the beach and the marina.

 

Walk on the beach: If you like to be on land rather than at sea, then I highly recommend you take a long walk on the beach and simply soak in the goodness of the sugar-soft sand. 

 

Bungie trampoline: This activity is mostly for kids, but I found myself wanting to try it. Maybe next time! Instead, L and I went next door to eat ice cream at the Barefoot Beach House.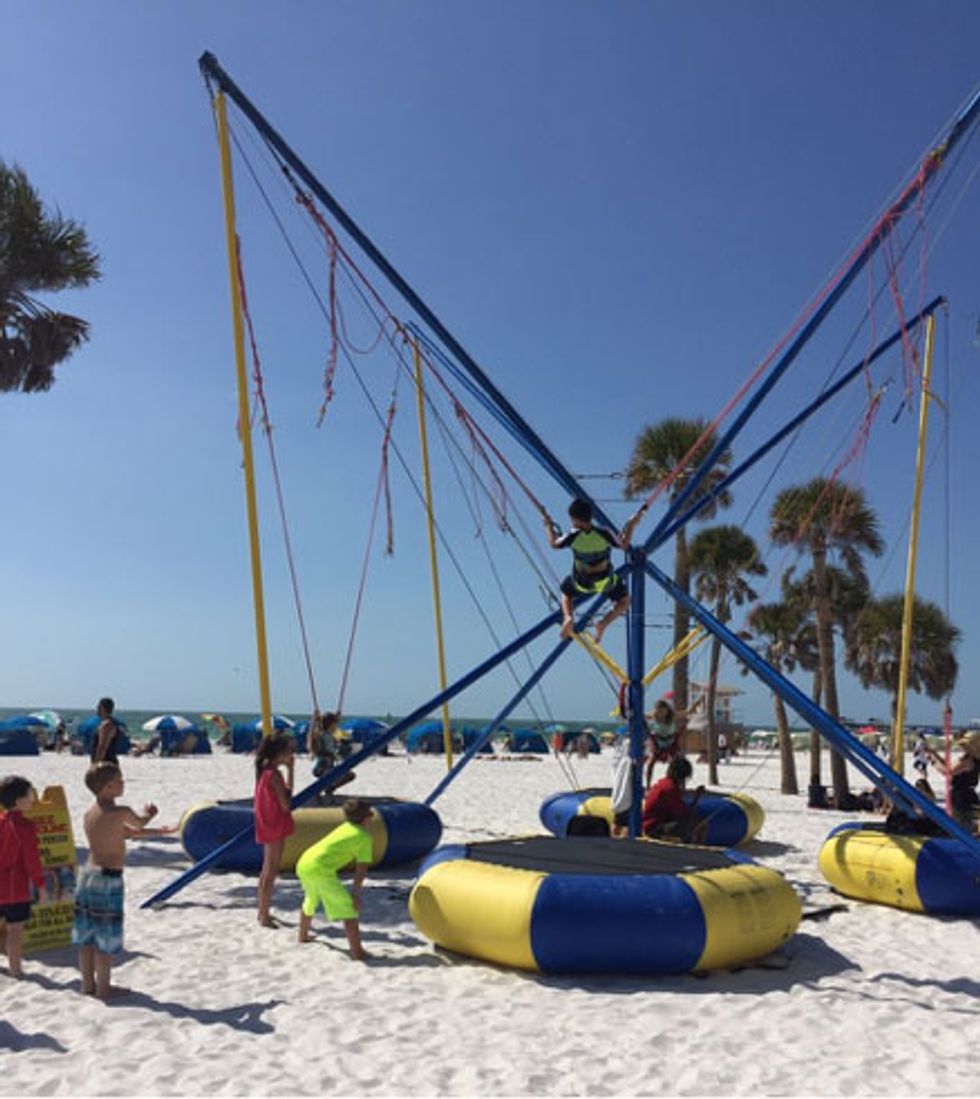 Pier 60 Sunsets and Entertainment
Pier 60, which juts out along the Gulf, is the place to be day or night. There's always something going on—street performers, crafters and artists selling their works and musicians performing. 
Every evening before sunset, the pier is packed with people and their cameras, ready to capture the perfect sunset. 
There you have it. Are you ready to book your vacation to sunny Clearwater Beach? I can't wait to go back.
* Disclosure of Material Connection: The City of Clearwater sponsored my trip to Clearwater Beach. Regardless, I only recommend products or services I use personally and believe will be good for my readers.
This post originally appeared on aboomerslifeafter50.com.