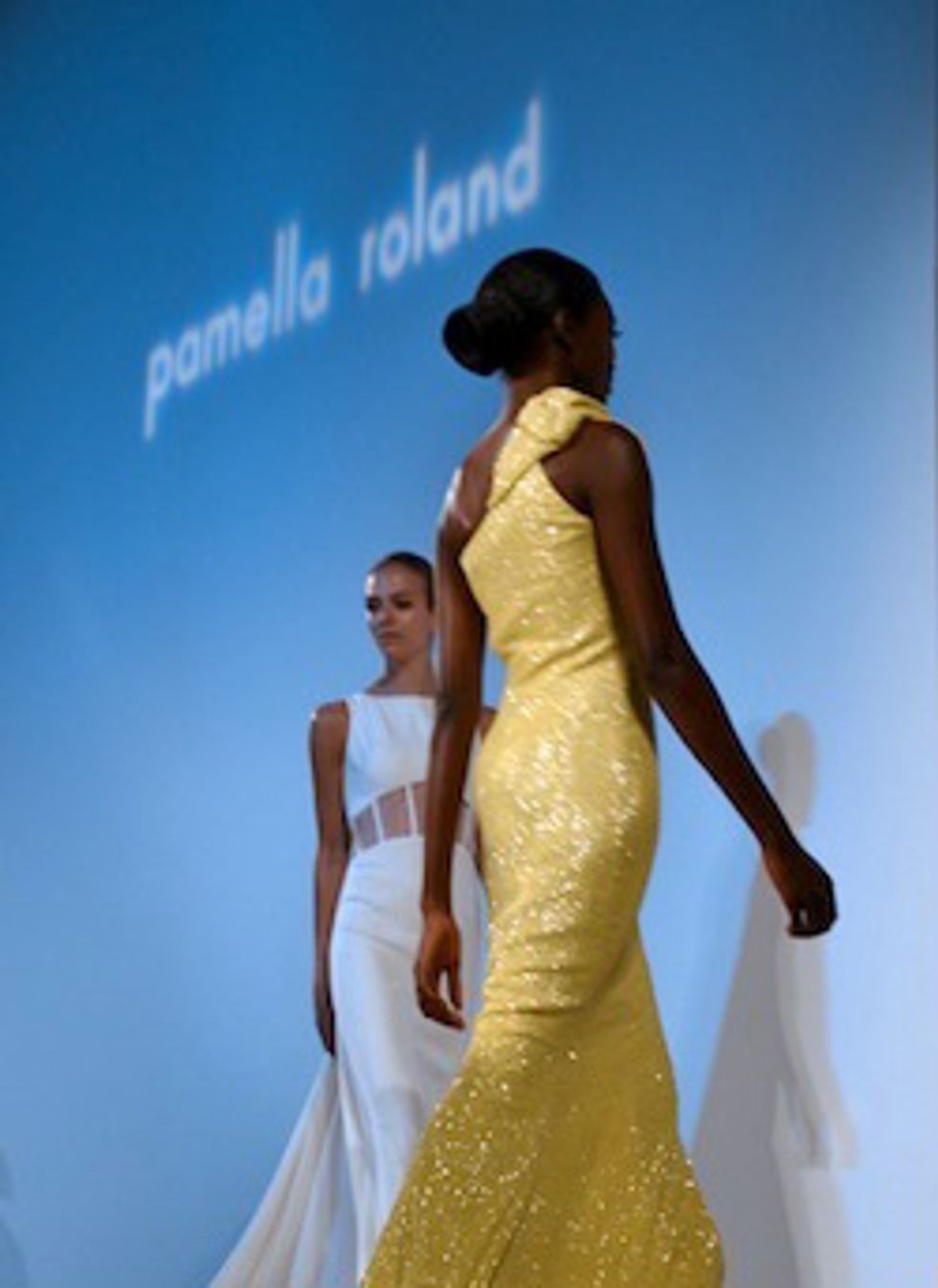 On December 11, the Mount Sinai Medical Center hosted its Second Annual Women's Health Fashion Show and Luncheon, featuring Pamella Roland's Spring 2013 collection at The Waldorf Astoria in New York City.
---
Proceeds from the event benefit Mount Sinai's Women's Health Initiatives.

"We work hard to advance our understanding of women's health, particularly how disease affects women differently and how their bodies respond to treatment," reflects Mary Ann McLaughlin, MD, MPH, medical director of the Cardiac Health Program at The Mount Sinai Medical Center, whose research explores how hormonal differences between men and women affect heart disease.

"Cardiovascular disease remains the leading public health threat to women; breast cancer will affect one in every eight women in the U.S.; several causes of female infertility remain unclear; and autoimmune disorders as well as mental health conditions including anxiety and depression affect more women than men, yet we don't know why," she says. "Understanding women's health requires creative and bold thinking both in the laboratory, at the patient's bedside, and in the community so we can reach women where they live and work."

This is a cause near and dear to our hearts at HealthyWomen.org. When our nonprofit organization was founded nearly 25 years ago, the term "women's health" was a new phenomenon, and finding information on such topics as hormone therapy, breast cancer and hysterectomy could be daunting. Out of this was born our mission: to empower women everywhere with unbiased health information. We have come a long way, baby. But we still have far to go!

If you would like to contribute to the Mount Sinai Women's Health Initiative, please visit their website.

Find more photos from Pamella Roland's Spring 2013 collection at the HealthyWomen Facebook page.