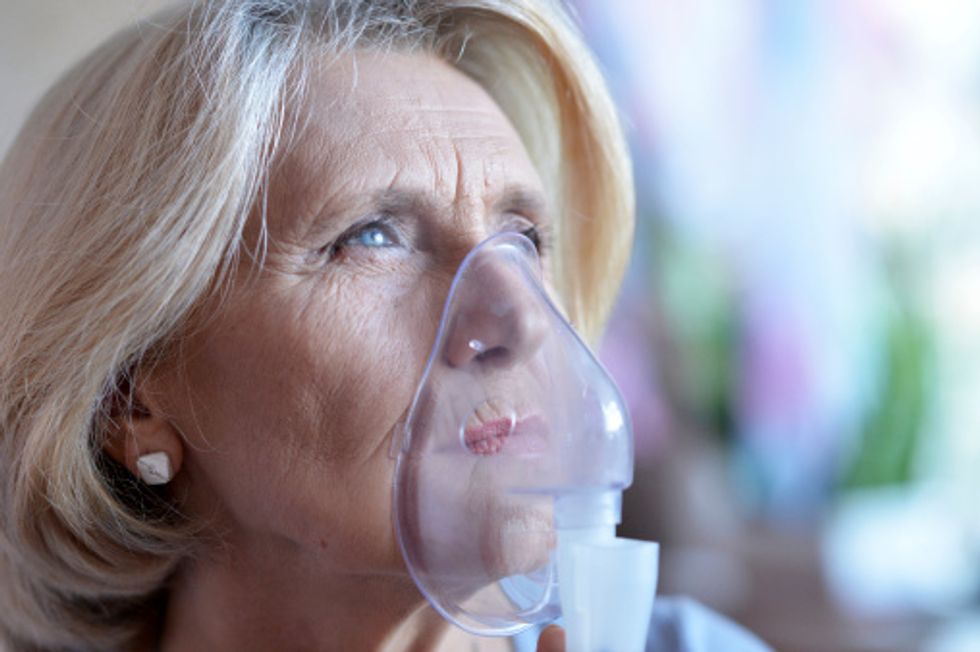 Authored by John W. Walsh, President and Cofounder of the COPD Foundation
---
Do you have a chronic cough, wheezing or tightness in your chest? After climbing the stairs, do you experience shortness of breath? Don't dismiss these symptoms as just signs you're getting older or need to lose a few pounds. You might have chronic obstructive pulmonary disease (COPD), a progressive lung disease that makes it increasingly difficult to breathe.
COPD is the third leading cause of death in the United States, affecting 24 million Americans, and yet it's still not as commonly known or understood as it should be—especially among women. To highlight November being COPD Awareness Month, the COPD Foundation is spotlighting the impact that this debilitating, preventable disease is having on women. As it becomes increasingly common in women, COPD kills more women than breast cancer and diabetes combined.
In 2012, the Centers for Disease Control and Prevention (CDC) published the first state-by-state COPD prevalence rates. The results ranked Kentucky, Alabama and Tennessee among the highest in the nation, all with more than an 8 percent diagnosis rate in adults. The prevalence of COPD in the United States was stable from 1998 through 2009 and has remained higher in women than in men, according to the CDC. Between 2007 and 2009, 7.4 million women had COPD compared with 4.4 million men.
Why are women facing increased risk for COPD?
At one time, COPD was more common in men, but because of increased tobacco use among women in high-income countries and the higher risk of exposure to indoor air pollution in low-income countries, the disease now affects men and women almost equally, according to the World Health Organization. Women who smoke are 13 times more likely to die from COPD than nonsmokers. What's more, COPD caused by exposure to indoor smoke is over 50 percent higher among women than men, probably due to smoke inhaled while cooking.
It's important that women pay close attention to breathing-related symptoms just as they would to issues involving the heart and other major body systems.
Although COPD is progressive and currently incurable, it is very treatable—and more easily managed when diagnosed early.
Steps that can help you breathe easier:
Ask your doctor about spirometry, a brief noninvasive test in which the speed and volume of air you blow out in one long breath is measured.
Find out if you're at risk for COPD by taking the COPD Risk Screener and answer five brief questions.
If you are diagnosed with COPD, get help and support by calling the C.O.P.D. Information Line at 1-866-316-COPD (2673).
John W. Walsh, who was diagnosed with alpha-1-related genetic COPD in 1989, is the president and cofounder of the COPD Foundation, a not-for-profit organization dedicated to developing and supporting programs that improve quality of life through research, education, early diagnosis and enhanced therapy for people whose lives are impacted by COPD. He can be reached at 1-866-316-COPD (2673) or info@copdfoundation.org.