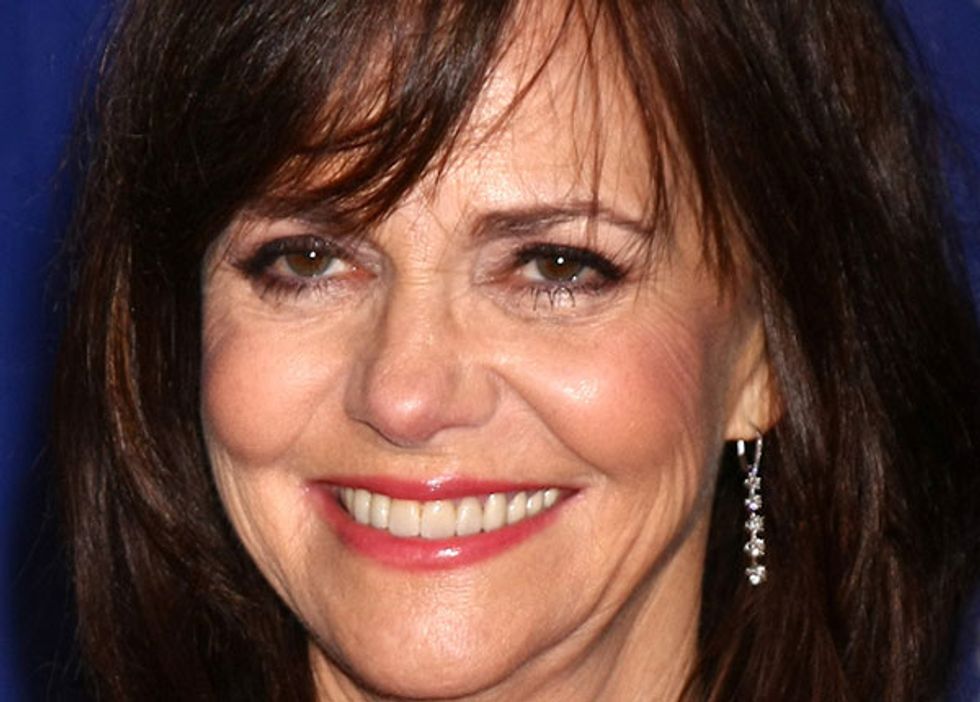 ---
Much has been written in the media about the post-50 invisible woman. It's been said that women of a certain age fade into the woodwork or fall out of favor as they age.
In the new movie, Hello, My Name Is Doris, I bet you'll do the opposite and fall in love with the endearing post-50 (actually post-60) female character named Doris. Played by two-time Academy Award-winning actress Sally Field, Doris is far from invisible.
You'll also warm to Doris's handsome coworker, John, the much younger man she pursues, played by the charismatic Max Greenfield.
My BFF L and I went to a special preview of this grownup chick flick this week (now open with a limited release nationwide). It's a great movie to see with your girlfriends or your mom. (Wish my mom were still around—she would have enjoyed this movie.)
Sally Field is superb as the eccentric, ever-single Doris, who works as an administrative assistant at a design firm by day and goes home alone to her Staten Island stuff-filled home each night. When we meet Doris, she is engulfed in grief after losing her mom. Unlike her brother who married and had a family, Doris became a caregiver to her mom during her adult life.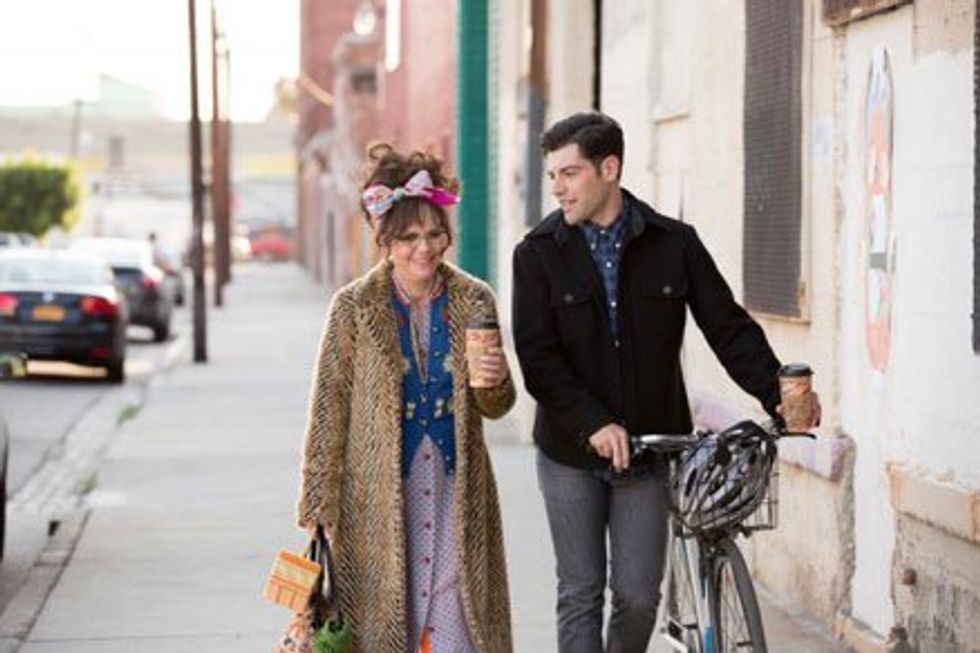 Photo courtesy of Roadside Attractions. Credit: Aaron Epstein
Near the beginning of the movie, Doris's world is turned upside down when 30-something John joins her office as art director. They meet in the elevator and there is instant attraction. Doris daydreams about John in several amusing scenes and strikes up a friendship with him. She attends a self-help seminar that inspires her to take a chance on their relationship.
The fun begins as Doris listens to advice from best pal Roz's 13-year-old granddaughter, who shows her how to use the Internet to become a fake friend with John on Facebook. (Roz is played by the marvelous Tyne Daly.) From there, Doris learns more about John, pursuing his favorite haunts and whereabouts.

Photo courtesy of Roadside Attractions
It's entertaining to follow Doris's escapades and her ever-evolving vintage attire, as she navigates her way through romance with a guy half her age. When she decides to follow John to a popular techno-music concert in Williamsburg, her wardrobe brightens even more with a neon outfit and matching cap. Not only does she win over John and his hipster friends, she also becomes a model for the band's album cover.
Will her heart be broken or will she end up with John? I can't tell you or it would spoil the story. Just know that whatever happens, Doris is changed forever by following her heart for the very first time—and that's what really matters.
For me, I give Hello, My Name Is Doris, two thumbs-up! Go see it and let me know your thoughts.
This post originally appeared on aboomerslifeafter50.com.