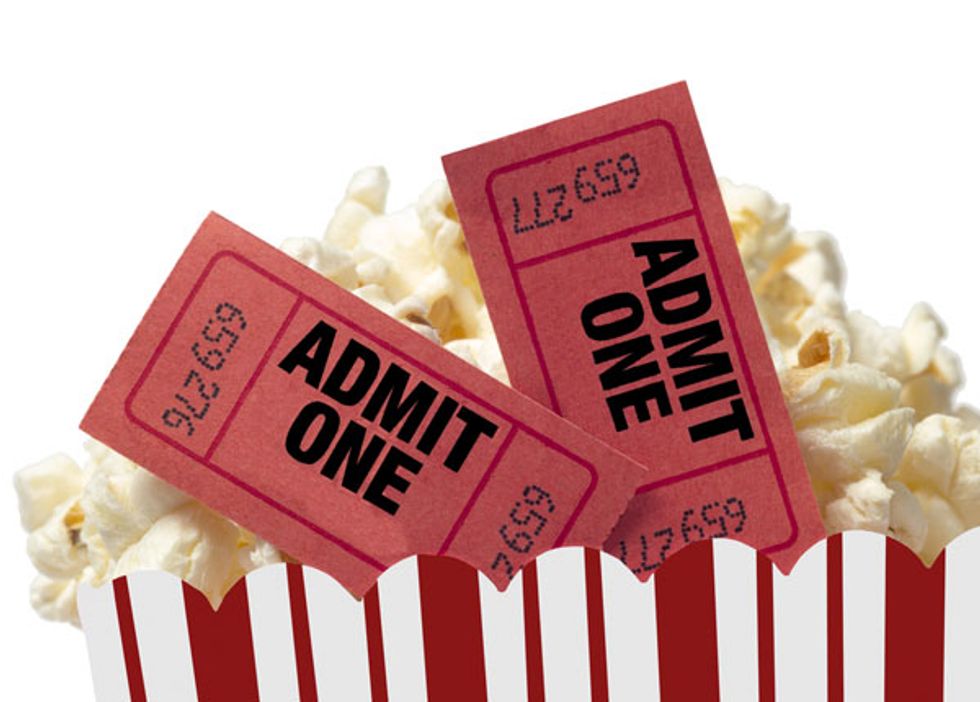 ---
"Richard Gere joins the cast of The Second Best Exotic Marigold Hotel," said the nice PR representative when she asked me if I wanted to preview and promote the new movie.*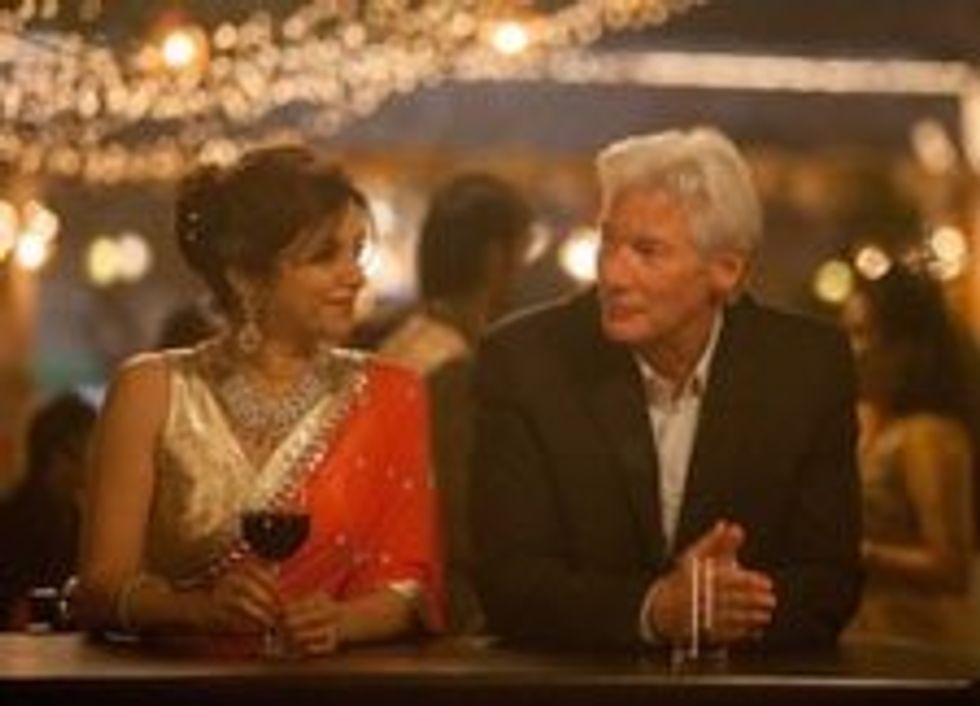 "Say no more," I quickly responded. "Count me in. I've had a crush on Richard Gere since I saw him in Pretty Woman several decades ago."
I so enjoyedThe Best Exotic Marigold Hotel when it premiered in 2012 and was excited to learn that there would be a sequel. If you haven't seen the first movie, it is about some British retirees who go to India after reading about a restored Marigold Hotel. When they arrive the hotel is not as advertised, and its proprietor, Sonny, not as polished. Despite the lack of amenities and poor conditions, they are forever transformed by their shared experiences, discoveries and love affairs during their stay.
So what is the gang up to this time?
With so many of my favorites returning for the second adventure, including Judi (my namesake) Dench, Maggie Smith, Bill Nighy and Dev Patel, to name a few, I knew I wouldn't be disappointed.
The story continues with more twists and turns—an impending marriage for Sonny (Dev Patel) to the love of his life, Sunaina (Tina Desai); a potential expansion of the thriving hotel; a rooming dilemma for guests Guy (Richard Gere) and Lavinia (Tamsin Greig); jobs in Jaipur for Evelyn and Douglas (Judi Dench and Bill Nighy); love upsets for Norman and Carol (Ronald Pickup and Diana Hardcastle); dueling admirers for Madge (Celia Imrie); and a hotel managerial role for Muriel (Maggie Smith), the wise and mature one of the bunch. Plus, there's a big Indian wedding being planned with lively dancing, which adds to the fun.
Love and inner adventure bloom the second time around
Watching these mature characters step out of their comfort zones made me ponder the ways my own life and love have evolved over the past few years.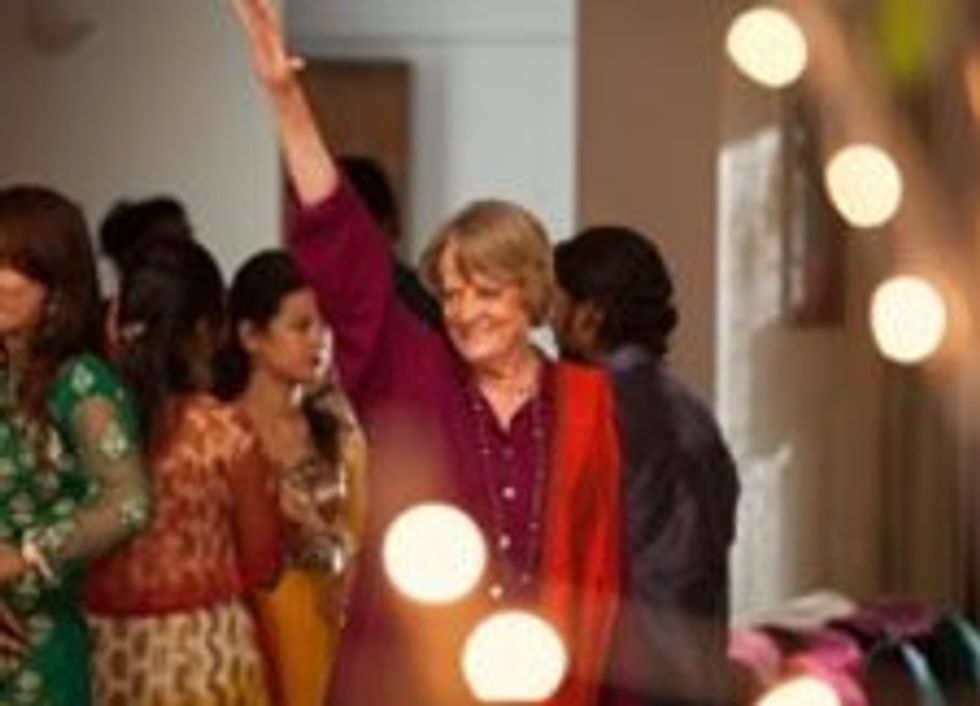 As a young retiree, I found pleasure watching these elders explore new adventures and relationships. "If not now, then when or why not" is often my current way of thinking, or as Muriel (Maggie Smith) says, "Let it go. There's no present like the time."
With my children grown and an empty nest, I, too, feel a renewed sense of freedom, almost like when I was 25 and anything was possible. I so appreciate learning and growing my mind, body and spirit these days, and that's exactly what I am doing with my yoga practice and yoga training.
And love continues to bloom with my boyfriend L. Hear that, Richard? Yep, you lost your chance! I will likely see all your future movies, but the one man I adore during my life after 50, the gray-haired guy that tops my list, is my going-on-seven years' companion—my boyfriend L. (Mind you, if I ever write my memoir and it ever becomes a movie, you Richard—yes, you Richard—are the only actor I want to play my suitor.)
When can you see The Second Best Exotic Marigold Hotel?
Have I enticed you with the themes? Have I engaged you with the fabulous cast? Do you find Richard Gere as sexy as I do, even though he just turned 65? For more highlights:


[rebelmouse-image 19152959 alt="My boyfriend L is my "gray-haired" companion. Doesn't he look like Richard Gere?" original_size="225x162" expand=1]This heartwarming movie opens at theaters Friday, March 6. I will likely go see it again with my boyfriend L, and maybe we will go to Coriander for dinner, our favorite Indian restaurant.
For now, go, go, go cherish every moment. It's never too late to take a giant step forward. Evelyn's (Judi Dench's) advice says it all: "How many lives can we have? As many as we can."
* Disclosure of Material Connection: This is a sponsored post. Fox Searchlight Pictures, who sponsored it, compensated me via a cash payment to write this post. Regardless, I only recommend products or services I use personally and believe will be good for my readers.
This post originally appeared on aboomerslifeafter50.com.