I smiled as I listened to the many fond interviews in Love, Gilda, a documentary detailing the life and career of beloved actress and comic Gilda Radner. Interviews featured some of Radner's fellow Saturday Night Live cast and crew including: actors Chevy Chase and Laraine Newman, band member Paul Shaffer, creator and producer Lorne Michaels, and writer Alan Zweibel, as well as Broadway composer Stephen Schwartz, Second City comedy club CEO Andrew Alexander, and longtime friend Martin Short. 
---
Each spoke about their love for Gilda and her outrageous comedic talent. It was nice to hear her diaries read by modern-day comedians including Bill Hader, Amy Poehler, Maya Rudolph and Cecily Strong.
Love, Gilda Will Make You Cry
Learning about Gilda's hardships was tough. Despite her affluent upbringing, her life wasn't always easy. I was sad hearing how her mother treated her as a child, putting her on diet pills during her teens because she didn't like that Gilda was overweight and liked to eat. 
Because of her weight, she was bullied in school. I was glad to learn that she was close to her housekeeper, Dibby, who respected her and enjoyed listening to her skits. Dibby encouraged her to make fun of herself before others did. So, Gilda made comedy about her weight. "Comedy is hitting on the truth before the other person thinks of it," Gilda says in a videotape.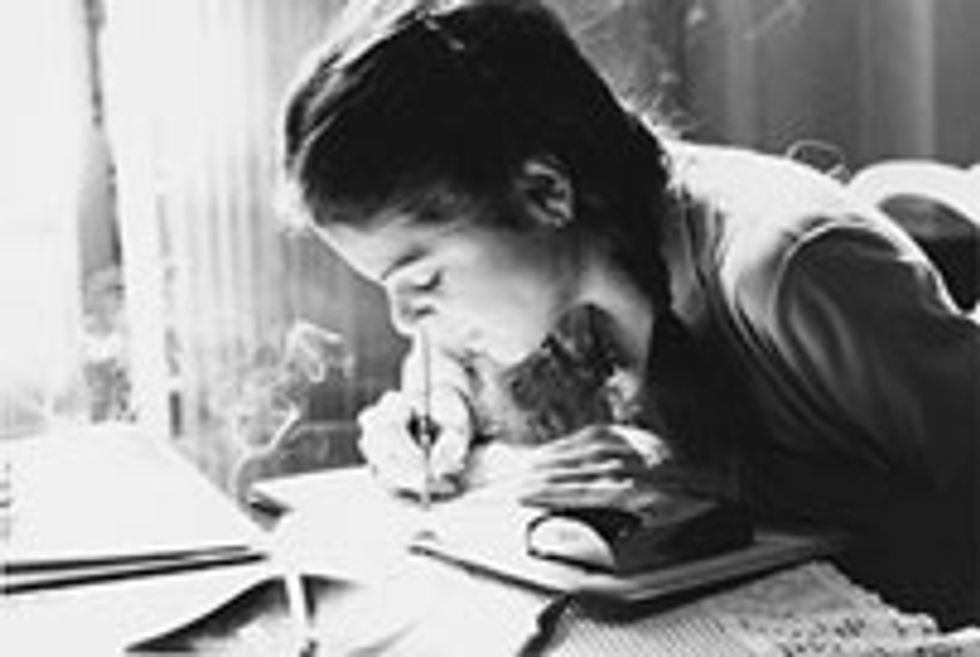 Gilda wrote in journals about her life.
Gilda endured tragedy when her dad was diagnosed with a brain tumor. He died when she was only 14. Gilda suffered depression on and off throughout her life.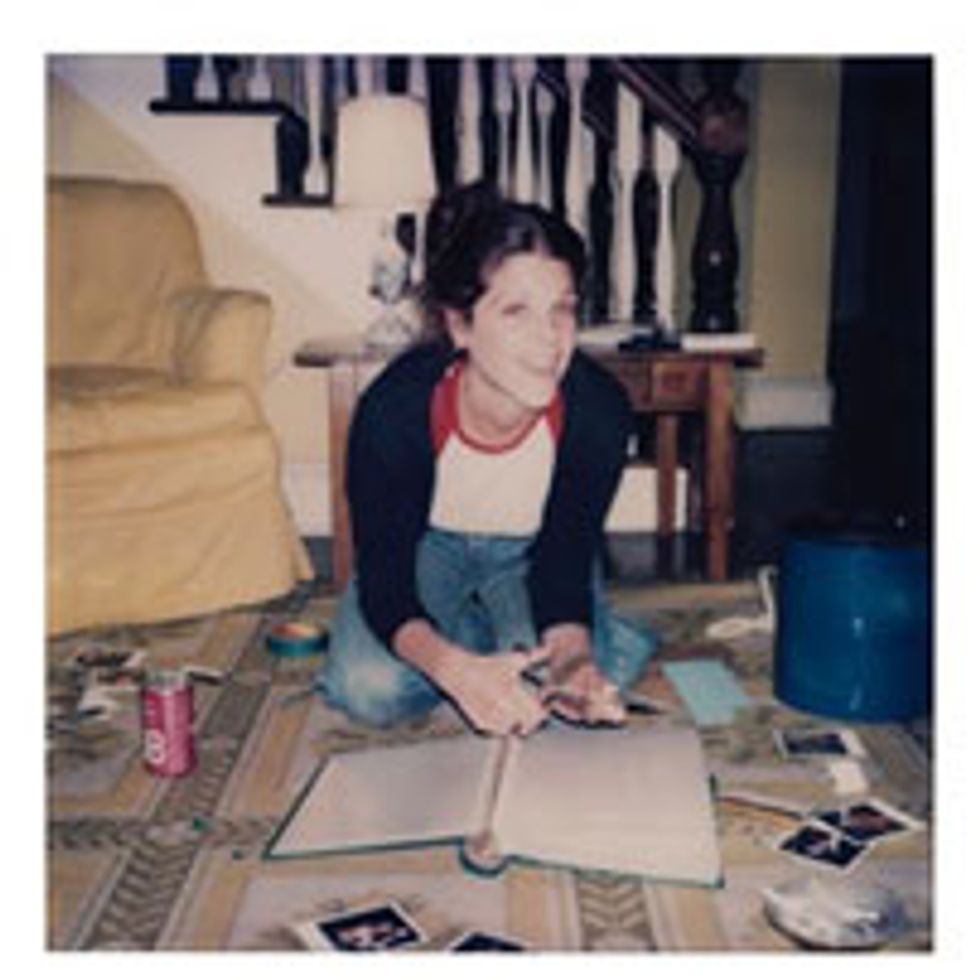 Gilda kept scrapbooks too. 
At age 42, after achieving fame in television, movies and on Broadway and being happily married to actor and comedian Gene Wilder, she succumbed to ovarian cancer. That's when my tears started flowing.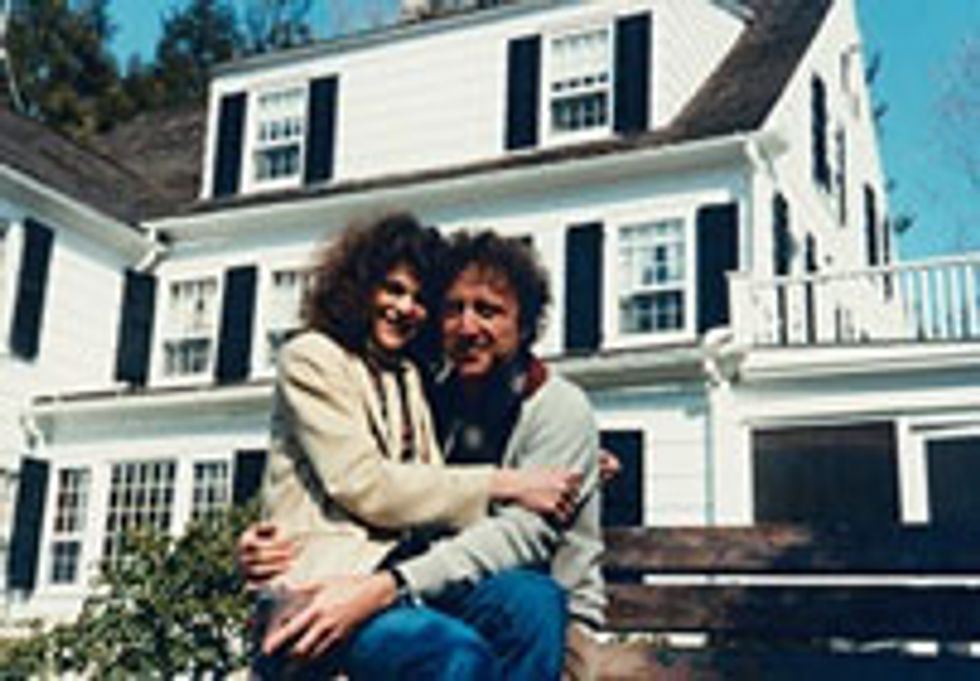 Gilda married comedian and actor Gene Wilder later in life.
Gilda's Spirit Lives On
Gilda was on a mission when she got sick. After going to a wellness community where everyone was ill and finding support from strangers, she decided she wanted to help others as much as they helped her. She wrote her autobiography, It's Always Something, which was published two weeks after she died. 
"It's about not knowing," Gilda says in the film. "It's about taking the  moment and making the most of it."
In 1995, Wilder opened Gilda's Club, a nonprofit organization that supports people and their families living with cancer.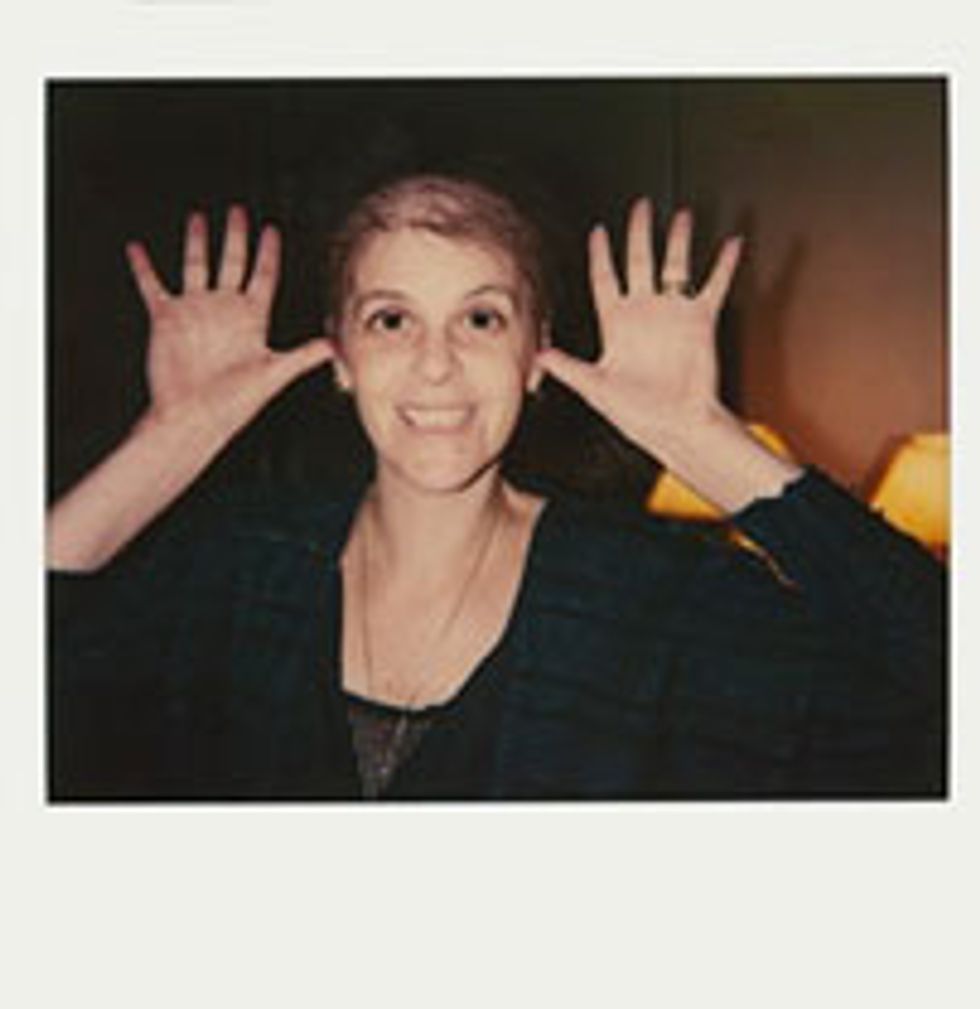 Gilda could even smile when suffering from cancer.
Two Thumbs Up for Love, Gilda
Love, Gilda opened in limited theaters last week. I give it two thumbs up. If you're as much of a Gilda fan as I am, I guarantee you will love this film. In fact, after seeing Love, Gilda,  I want to read her autobiography.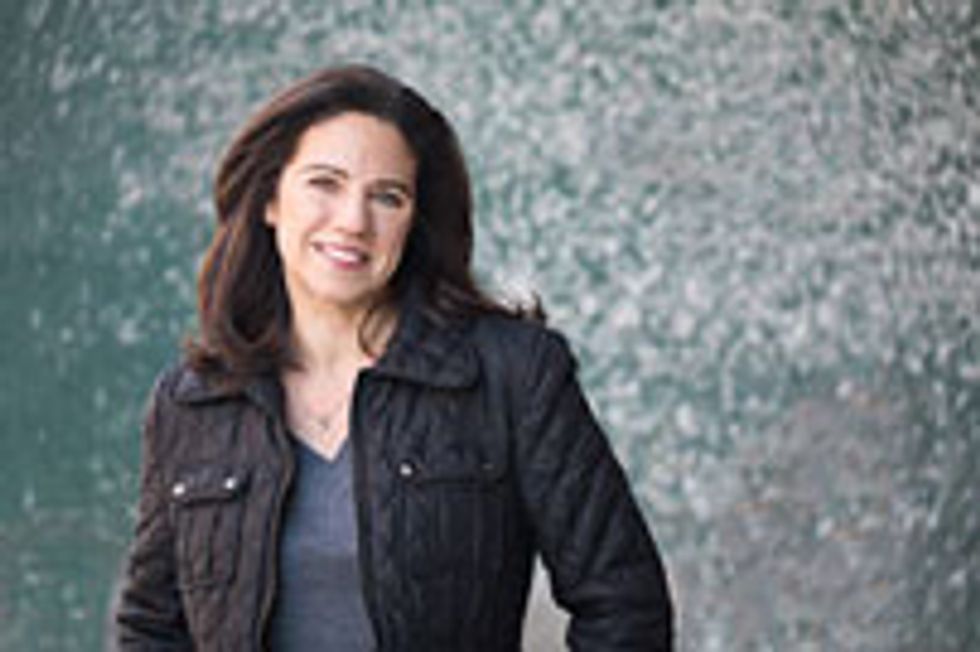 Documentarian Lisa D'Apolito directed Love, Gilda. 
The film was directed by Lisa D'Apolito, who was named one of Variety Magazine's 10 Documentarians to Watch in 2018. Lisa says, "My hope with Love,Gilda is that the audience will go on their own journey with Gilda and that people who love her, discover more about her, and people who have never heard of her, are inspired by her story and grow to love her, too." 
Love, Gilda was also selected as the opening night film of the 2018 Tribeca Film Festival. 
*Note: All pictures were provided courtesy of Magnolia Pictures. 
This post originally appeared on aboomerslifeafter50.com.