If Portugal is on your travel "bucket list" (and well it should be), then you'll want to head over to read my guest post on My Itchy Travel Feet, an award-winning boomer travel blog. "Falling in Love With the Village of Favaios," highlights one of the towns I visited last summer while traveling along the Douro on the Viking River Cruise Portugal's River of Gold.*

You'll see why I have a fondness for Favaios and what makes it so special. (More about my travels to Portugal are available on my Travel and Leisure page.)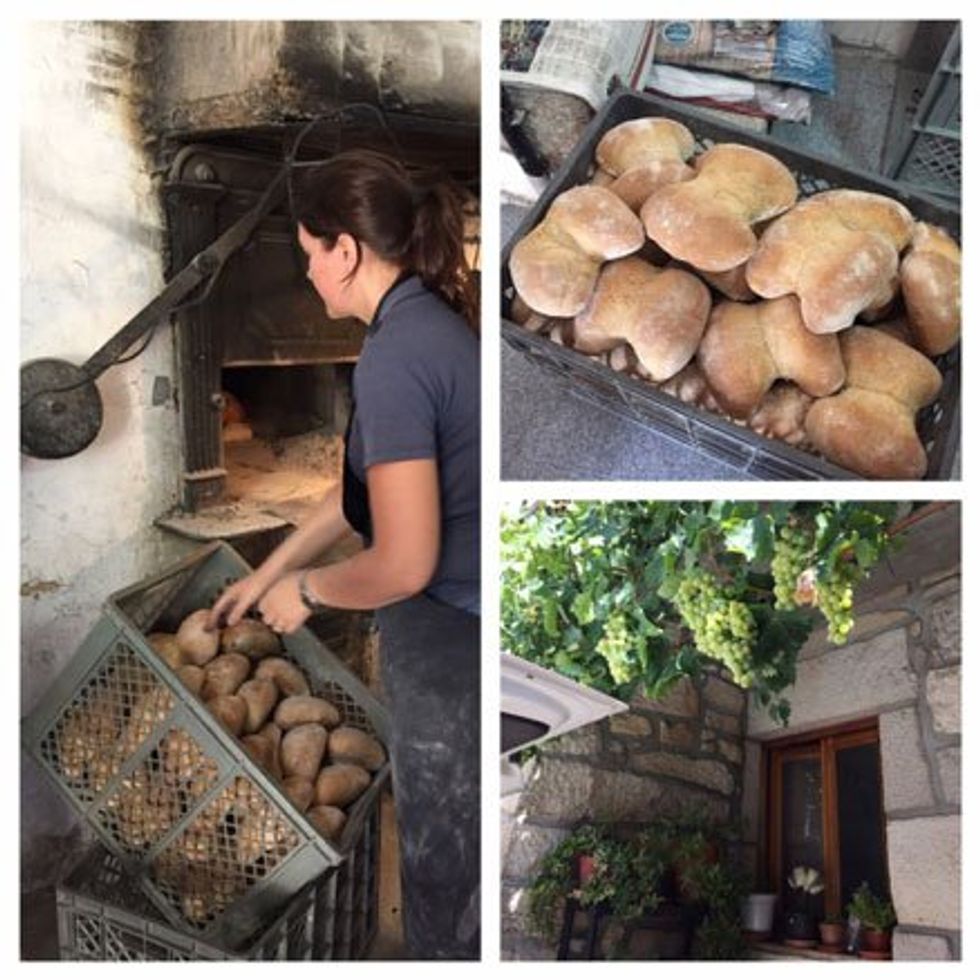 Four Corners Bread is fresh from the ovens in Favaios. Grapes hang outside the bakery.

My Itchy Travel Feet

After you read about Favaios, you'll want to spend extra time perusing this boomer travel blog. My Itchy Travel Feet, The Boomer's Guide To Travel is written by a husband and wife team from Montana, Donna and Alan Hull. Donna is the writer and Alan takes the photographs. They highlight a range of domestic and international active adventures for the second half of your life.

You can also sign up for their monthly newsletter to get boomer travel ideas, exclusive specials for subscribers, news from the boomer travel world, and Donna and Allan's curated list of online travel specials to help you save money.

TripAdvisor Recognizes Boomer Travel Bloggers

My Itchy Travel Feet was just recognized on TripAdvisor as one of "20 Baby Boomer Travel Bloggers Having More Fun Than Millennials." As the article says, "When it comes to travel, age is but a number."

Other featured boomer travel blogs I like to read include:
The Gypsy Nester with Veronica and David James, a husband and wife team who emptied their nest and are now like gypsies who travel all over the world.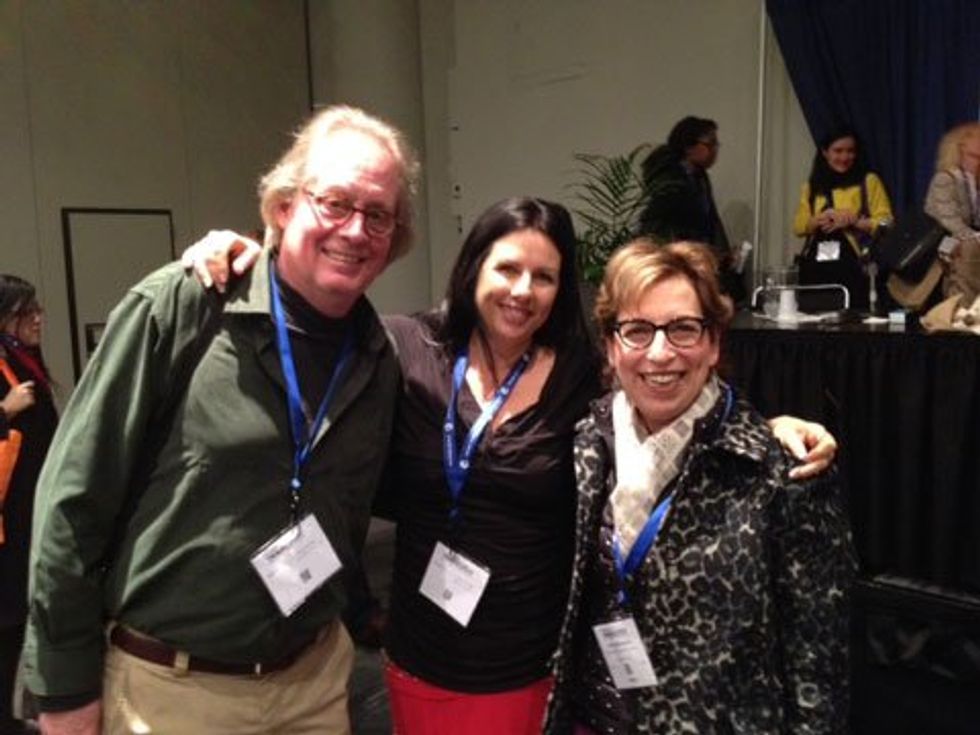 I met boomer travel bloggers Veronica and David James of Gypsynester.com.


Boomeresque from Suzanne Fluhr, who left her job as a lawyer to travel with her physician/scientist husband on his work trips. Suzanne writes about baby boomer travels for the body and mind.
Luggage and Lipstick with Patti Morrow, who provides the ultimate guide for adventurous boomer women.

Heading to Europe for Another Viking River Cruise

Where will you be traveling in 2016? Do share your favorite places and not-to-miss spots.
More travel stories are coming this fall as my boyfriend L and I head out on another international trip together. Yes, yes, yes! Viking River Cruises is sending us on our second river cruise.*

We've selected Rhineland Discovery, visiting places that are new to us, including: Bruges, Belgium; Amsterdam, the Netherlands; Cologne, Germany (plus other German towns); and Strasbourg, France. I can't wait to share all the sights and sounds with you when I return.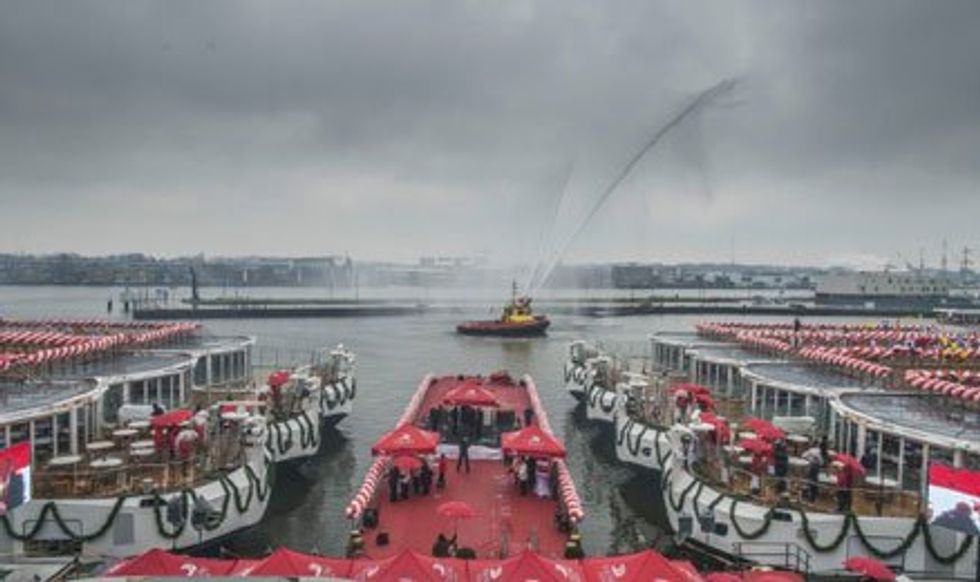 Viking River Cruises added to its fleet with the christening of six new Viking Longships.

Last week, Viking River Cruises added to its fleet with the christening of six new Viking Longships during a waterfront celebration in Amsterdam. "River cruising remains one of the fastest-growing segments of travel," said Torstein Hagen, chairman of Viking Cruises.

After my first-ever river cruise last summer, I'm totally smitten with this relaxing and fun way to travel during my life after 50. So is my boyfriend L. I keep telling him how lucky he is to be my traveling companion. Will we still love each other after our second trip? Stay tuned.

*Disclosure of Material Connection: Viking River Cruises provided me with a complimentary press trip river cruise on the Douro and is providing me with a press trip in 2016 on the Rhine. Regardless, I only recommend products or services I use personally and believe will be good for my readers.

This post originally appeared on aboomerslifeafter50.com.