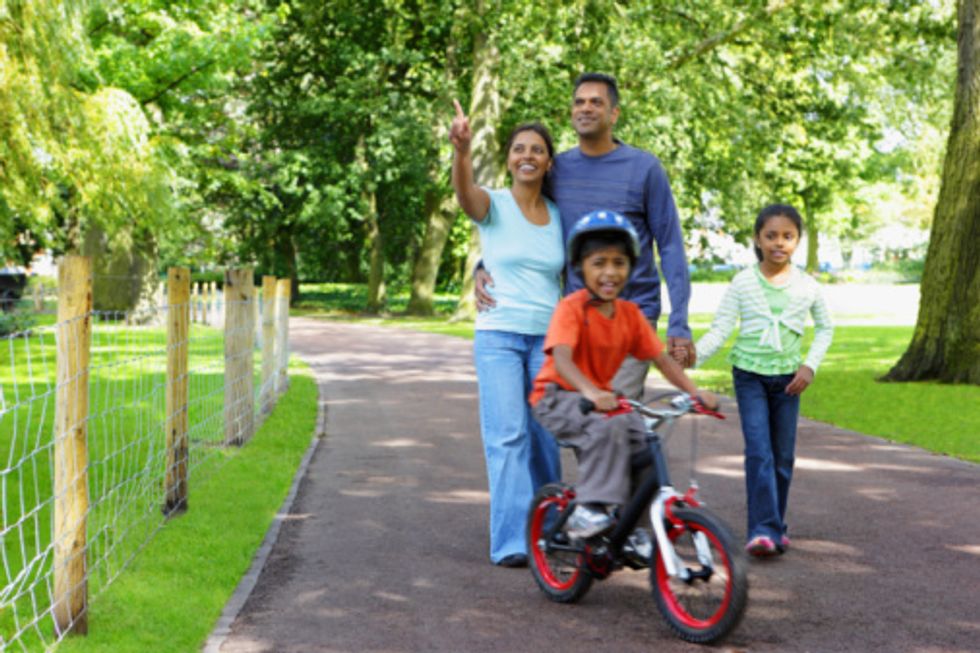 Do your children spend more time inside the house watching television or playing computer games than they spend playing outside? Do you know that motivating your children to be active not only improves their health and well-being now but may also benefit their health later in life?
---
If you're wondering how to help your children become more active, the answer is simple: Make it FUN. Boost your child's good feelings about exercise by suggesting fun physical activity you can do together. In addition to the obvious health benefits, participating in physical activities together is great for bonding by increasing the amount of quality time you spend with your child.

Unsure how or where to start? Keep it simple with these fun and playful activity ideas:
•    Play games outside with your kids—everything from hopscotch and jump rope to hide-and-seek, basketball or badminton. Or, let your kids make up new games—the sillier, the better! Don't worry about what the neighbors will think.
•    Take a family bike ride or walk. Find nearby trails, tracks or safe routes for all ages in your group. On weekends, when you have more time, plan rides or walks at sites farther from home to keep up interest.
•    Does your child love animals? Once he or she is old enough, let them walk the family dog. Don't have one? Borrow a neighbor's pint-sized pooch and walk Fido together.
•    Instead of going to the movies (which will have you and yours sitting and snacking for up to two hours), feed the ducks in your neighborhood lake, go bowling or ice skating or visit the zoo.
•    If you're having a hard time turning off the TV, turn the channel or put in an action-inspiring DVD. At my house, we have regular dance parties. We have a great time singing and dancing along with kid-friendly artists like Laurie Berkner and Kimmy Schwimmy.
•    Play physically active games indoors with your kids. Treasure hunts, dancing, Hacky Sack, Ping- Pong, even yoga can keep the family moving when the weather makes staying inside necessary.
•    Consider getting a family membership at the local "Y" or community center. These facilities give you opportunities for several kinds of play and often have special parent-child activity sessions.

Bottom line: Kids are more physically active when it's enjoyable and when their parents encourage and support that interest. So, get up and get moving—together!