Tweet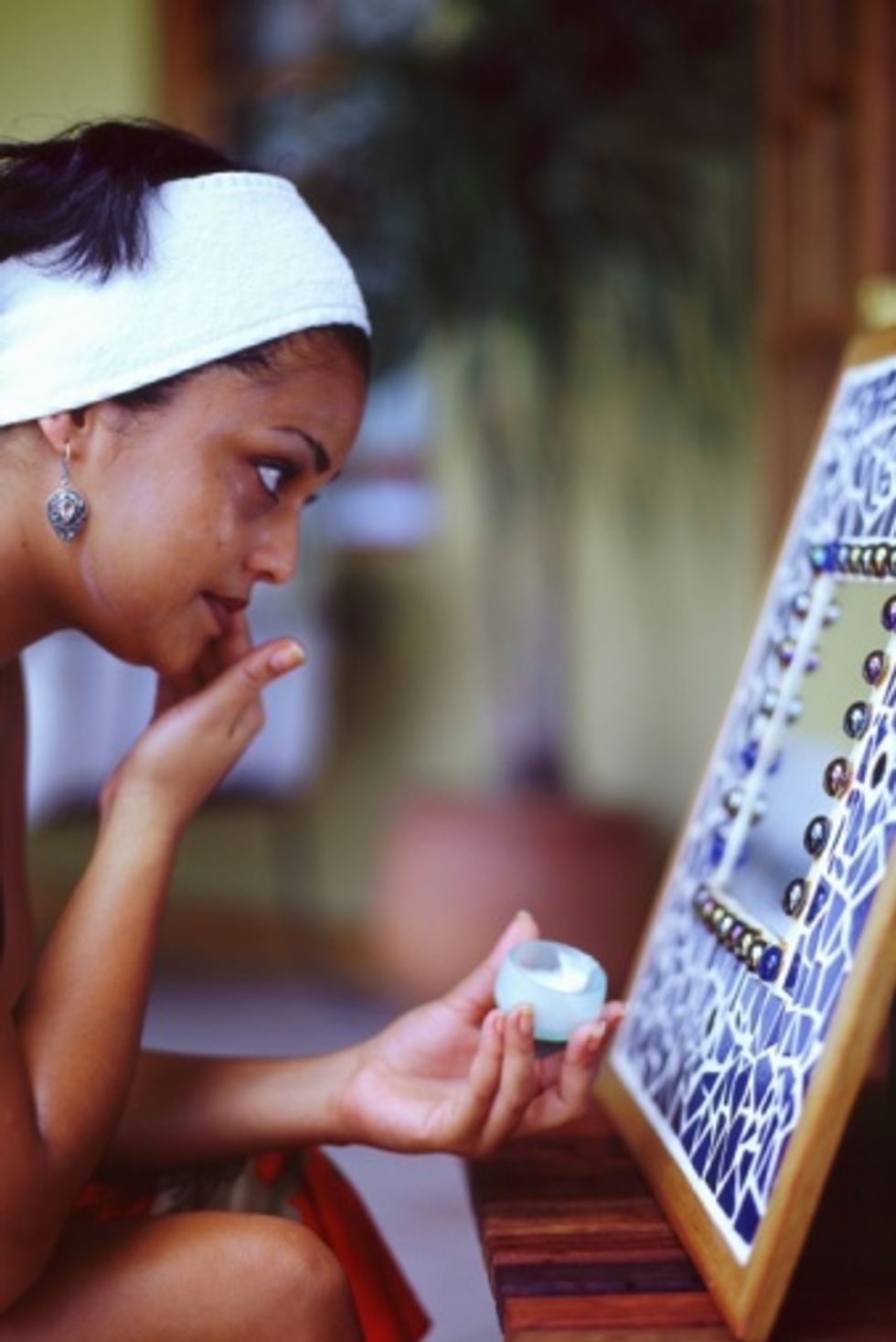 Guest blogger: Professional makeup artist Leigh Ann Borrelli

In less-than-ideal economic conditions, "luxury" items often succumb to necessities. Commonly, beauty products are thought not to be necessary but this is debatable—especially if your skin has any say in the matter.
---
Yes, you may have to hold off on snatching up the hot new eye shadow color of the season and try mixing your existing colors to create something comparable, but there are certain products that you should not go without, like your moisturizer.

Moisturizer is key to keeping your skin healthy, hydrated and youthful. The good (and cost- effective) news is it is also a multitasker. I have come up with six uses for one small miracle worker: your eye moisturizer.

Why specifically an eye moisturizer? In my personal and professional opinion, if something is safe enough to use around your eyes, which constitutes your most delicate skin, then it is safe enough to use anywhere.

Here are six uses for this product:

1. As an eye moisturizer. This is the obvious choice but worth mentioning. Around your eyes is one of the first areas that will give away your age, with fine lines and crow's feet starting as early as your late 20s or early 30s. Start young with an anti-aging eye cream, and you'll be less likely to need a lift later on. But, keep in mind, it is never too late to start!

2. As a facial moisturizer. Most eye creams contain tightening, super-hydrating and wrinkle-reducing ingredients—traits that the rest of your face would like to take advantage of, as well!

3. To reduce puffiness. Coolness is the best anti-inflammatory, so try keeping your eye moisturizer in the fridge to help alleviate bags around your eyes.

4. To combat dark circles. Only concealer, or a product with color, will truly hide your dark circles, but concealer can be thick, and applying it to your under-eye area may draw more negative attention than it does good. To cut the heavy consistency, mix your concealer with an eye moisturizer for some effective and non-cakey coverage.

5. To customize a new foundation. Take a dime-sized amount of eye moisturizer and add a few pumps (or squirts or drops) of your favorite liquid/cream foundation to create a tinted moisturizer. The less foundation added, the sheerer the coverage, so mix just until you get your desired level.

6. To keep your lips from cracking. With the cold weather approaching, it is important to keep your lips moist. Dot a drop of your eye moisturizer on the perimeter of your lips and get to rubbing. Not only will it keep your lips soft and hydrated, but it will also aid in reducing the fine lines around your mouth.

Leigh Ann Borrelli is a professional, published celebrity makeup artist, licensed esthetician, beauty columnist and CEO of Vanity 101 cosmetics/skincare and owner/operator of Face to Fase, a facial spa and cosmetic studio in Toms River, New Jersey. See her Facebook page here: http://www.facebook.com/pages/face-to-fase-Facial-Spa-Cosmetic-Studio/122457947245.
Want more? Learn about the top 10 foods for maintaining healthy and glowing skin by clicking here.