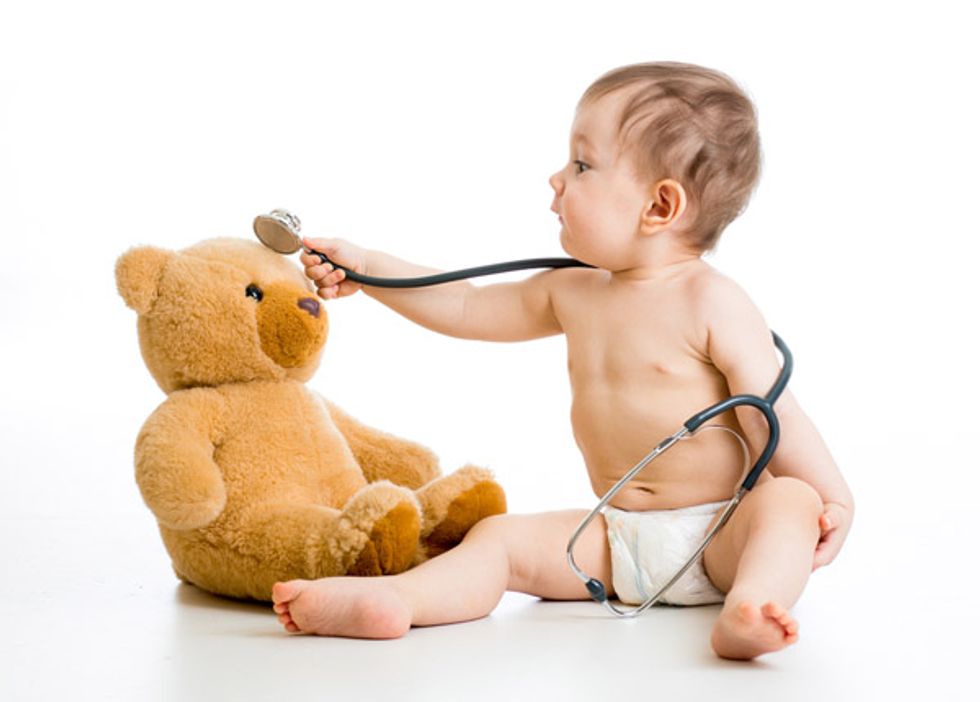 ---
You'll be logging many hours with your pediatrician, getting plenty of medical information and advice from her. So you want to choose one that's right for you.
Once you have a few names in mind, it's a good idea to meet each potential pediatrician in person before making a commitment. You'll likely get 10 to 15 minutes with them, so make the most of that time by asking questions that will help you make an informed decision. Consider bringing along your partner or another family member to see if you're on the same page, too.
And don't forget to chat with the office staff, whom you'll also be dealing with frequently. You'll want to ask yourself some questions after your visit. Our checklists will help make the process easier.
Questions to ask the pediatrician:
Is this a solo group or a practice? If it's solo, who covers when you're unavailable? If it's a group, can I stick with one doctor or do I need to see everyone in the practice? Are nurse practitioners on staff?
How many years have you been practicing? How many years have you been with this practice? What is your educational background and training? Do you have any sub-specialties?
What are your views on (issues important to you such as): bottle feeding, breastfeeding, vaccines, antibiotics, alternative medicine, sleep training, potty training and circumcision?
What tests do you do in the office (throat cultures, blood tests)? What tests will I need done outside the office (X-rays) and where are they performed?
What hospitals are you affiliated with? That way you know where to take your child if an emergency arises. Then find out if that hospital takes your insurance.
Will you see my newborn (if you'll have one) at the hospital or will my first contact with you be at an office visit?
What is your well-visit schedule?

If I have a question during office hours, do I call at a specific time or do you take calls throughout the day? Who takes these calls—a nurse? If I call after hours, who will I speak with—a nurse or you directly? If I leave a message during the day or after hours, when can I expect a response?

How do you handle emergencies after hours? Ask if he sees patients after hours or if you'll need to visit a hospital or urgent care facility.

Questions to ask the office staff:
Do you accept my insurance plan? Are you taking new patients right now? What other plans do you accept (in case your plan changes)?

What are your office hours? Are you open on weekends, early mornings or evenings? Do you have walk-in sick hours? Do you close for lunch?

Does the office communicate via email?

How do you handle billing and insurance claims? What forms of payment do you accept?

Are there extra charges for filling out forms (such as for camp or school)? Any other additional fees?

Do you have sick and well rooms?

Can I get a same-day sick visit?
Questions to ask yourself:
Was the office clean? Warm and inviting?

How long did I wait? How long did it seem like patients waited for their appointments?

Was the waiting area kid friendly, pleasant and clean, with books and toys?

Was it conveniently located? Was there enough parking? Are the office hours convenient for you?

Did you like the pediatrician? Did you feel rushed? Did you feel comfortable? Was he was receptive to your questions? Did you feel like he agreed with or would support your parenting philosophies?

Did you like the nurses and staff? Were they friendly, patient and helpful?

If you brought your child to the visit, how did he react to the doctor? How did the doctor interact with him?

What is your gut feeling?