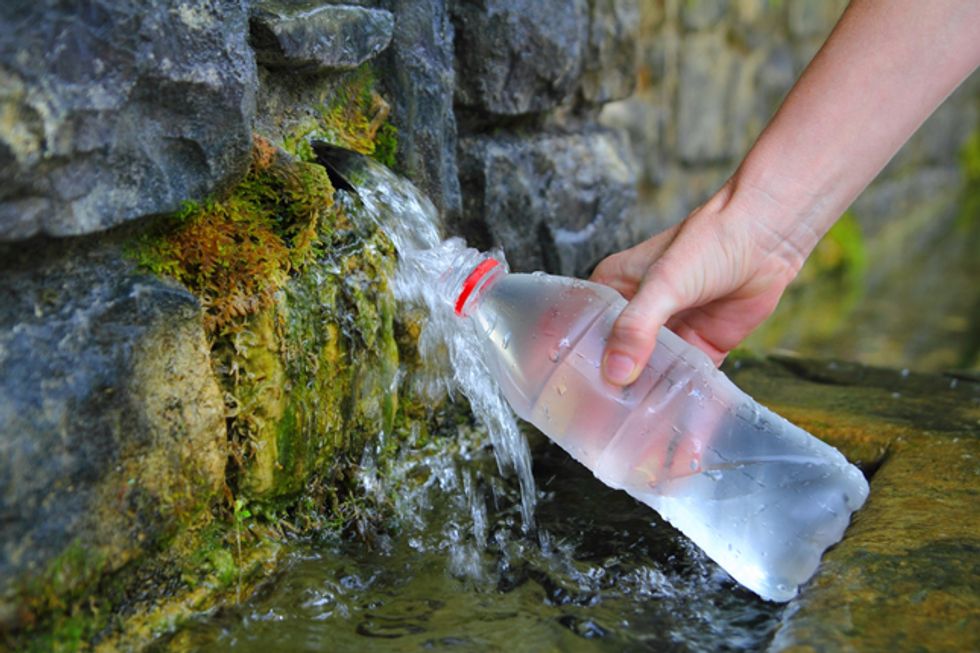 ---

The Niagara Bottling company is recalling 14 brands of its bottled water products after one spring showed signs of contamination with the E. coli bacteria, the company said in a news release.
While the company says no E. coli has been detected in any finished product, "we immediately shut down our operations, disinfected our bottling lines and initiated a voluntary recall in an abundance of caution and in the interests of consumer safety."
Niagara says no complaints of illness have yet been received.
The bottled waters under recall include the following brands: Acadia, Acme, Big Y, Best Yet, 7-11, Niagara, Nature's Place, Pricerite, Superchill, Morning Fresh, Shaws, Shoprite, Western Beef Blue, and Wegmans.
Only bottles with the following Best By codes on the labels are affected: F# BEST BY 08DEC2016 to F# BEST BY 16DEC2016 or A# BEST BY 08DEC2016 to A# BEST BY 16DEC2016.
"If you don't see your product on the list, it was completely unaffected by the recall and is completely safe to drink," the company said. Consumers with any questions can call Niagara at (888)-943-4894.
Copyright © 2015 HealthDay. All rights reserved.