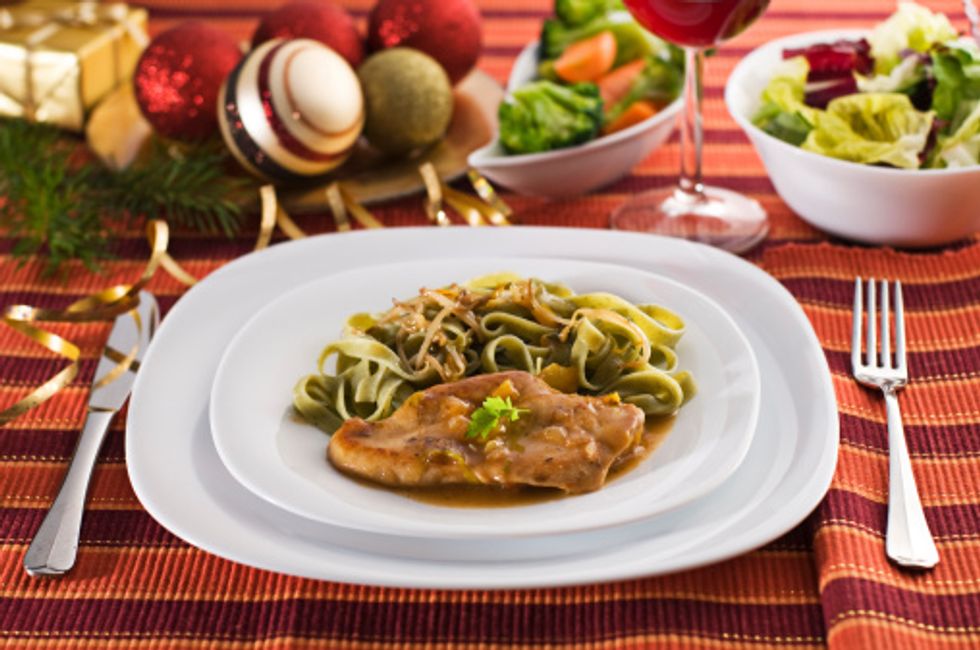 Many of our favorite holidays are celebrated with the help of traditional foods. And since we often get into the festive spirit with large gatherings of family and friends, there's usually a lot of it. No wonder research has consistently shown that people tend to gain weight during the holiday season—about a pound, on average—and that many people aren't able to get rid of it.
---
The good news is that there are plenty of ways you can avoid overindulging. From changing your habits to altering your recipes, here are some tips and tricks to make your holidays healthier.
Adopt smarter eating habits
Even if you have no control over what's served at holiday meals, there are ways you can eat better during them. The easiest way to avoid indulging in extra calories is to slow the pace of your eating. Take your time savoring each bite and chew thoroughly. This way, you'll be able to sense when you're full before it's too late. As you eat, keep checking in with yourself to assess how full you are. Keep in mind that it takes about 20 minutes for your stomach to signal its fullness to your brain.
Portion control is also important. Instead of haphazardly heaping scoops of side dishes on your plate and chowing down as you socialize, be conscious of how much food you're giving yourself and eating as the meal progresses. Fill up on healthy vegetables, salad, whole grains and lean protein, and only take small portions of fattier dishes. A taste is all you need—especially when it comes to dessert.
Tricks for making healthier meals
While tradition plays a big role in most holiday dishes, no one says you have to stick to the same exact recipes time after time. Make a few alterations if you're preparing the meals. Add Greek yogurt to dips to keep them creamy with less fat or use applesauce or bananas to replace butter in baked goods. Keep meats lean by removing the skin and substitute broth for water to add extra flavor wherever you can. As always, try to incorporate as many fruits and vegetables into the meal as possible. When it comes to drinks, turn alcoholic beverages into spritzers with sparkling water or club soda, and go with reduced-calorie beers, wines and liquors when you can.
For more ways to keep your eating in check this holiday season, check out these other articles: