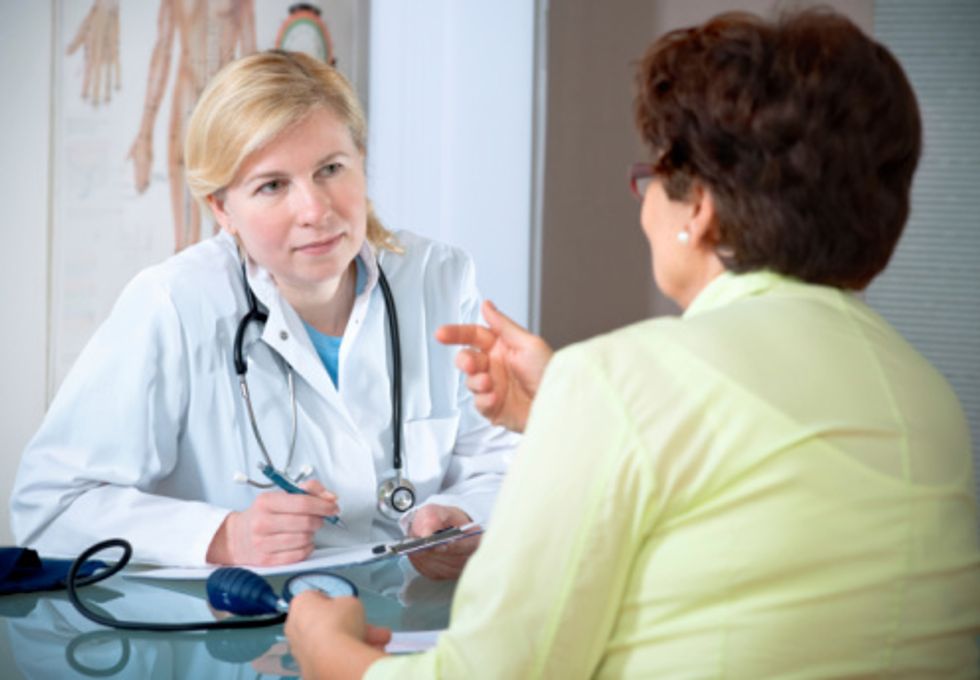 Stroke is the third leading cause of death in the United States, and the primary cause of disability. Each year, 780,000 new and recurrent strokes occur in the United States, and 55,000 more women suffered stroke than men in a year. The increased rate of stroke among women is partly due to women's longer life expectancy. But researchers also suspect that women, particularly those under the age of 55, are more vulnerable because they are not familiar with the risk factors and warning signs associated with stroke. All women should become more aware of stroke since a lack of awareness regarding stroke symptoms can literally mean the difference between life and death. 
---
In the mid 1990s, medication became available to help minimize the effects of ischemic stroke (those caused by a blood clot in an artery in the brain). Until this time, few options had been available to treat the cause of stroke.  However, the medication must be administered in an emergency department setting within three hours of when symptoms first occur. 
Other treatments for stroke include a device that extracts the blood clot from the blood vessel in the brain where the blockage exists. This type of highly specialized procedure can only be performed at certain medical centers by medical experts with experience with the procedure. It must also be performed within eight hours of the onset of the stroke. Other similar devices used to flush the clot out of the brain blood vessel have been approved recently. Stroke experts may choose to use a combination of these devices in some situations.
Unfortunately, research shows that women often take longer to get to the hospital and tend to be treated more slowly once they arrive. Because of this, it has been estimated that women have a 30 percent lower likelihood of receiving optimal treatment than men. Reasons for these delays in care are unclear but may be partly due to the fact that women are more likely to report a combination of traditional and nontraditional symptoms (such as pain, lightheadedness and disorientation), making a stroke diagnosis less obvious. In cases like this, getting to the hospital as soon as possible and effectively communicating with medical personnel are key factors to a successful outcome. Depending on the severity of the symptoms, a spouse, friend or relative may need to assist in communicating with hospital staff. 
Over the past 10 years, emergency departments nationwide have developed programs that contribute to improved stroke outcomes. A number of regional hospitals are designated as primary stroke centers. These sites adhere to a set of national guidelines and have particular expertise in treating strokes.
Even for women who do not have access to hospital emergency departments with stroke specialists, getting to a properly-equipped medical facility quickly may be essential to achieving better outcomes. Increasingly, through the advent of telemedicine, non-stroke centers may have access to stroke experts. Telemedicine relies on anything from a computer with a video camera to a remote-controlled robot, enabling a specialist from miles away to assess a possible stroke patient and recommend treatment. If you are at risk for a stroke, it makes sense to identify the nearest primary, comprehensive or telemedicine-enabled stroke center in your area.
Of course, the best way to prevent damage due to a stroke is to reduce your chances of having one in the first place. Although some risk factors like increased age and family history cannot be controlled, there are a number of things women can do to reduce their risk at any age. Lifestyle choices like poor diet, lack of exercise, smoking and alcohol or drug abuse can all increase the likelihood of suffering a stroke. Maintaining a healthy weight, following a diet that is high in fruits and vegetables and low in cholesterol and saturated fats, and getting 30 minutes a day of activity can all help lower stroke risk.
It is also important to work with a health care provider to prevent or manage chronic medical conditions including diabetes, high blood pressure, high cholesterol and heart disease that might heighten your risk of having a stroke. Taking steps to control your risk factors and acting quickly at the first sign of a possible stroke can lessen the dangers of stroke for women of all ages.
To find a Joint Commission-certified stroke center near you go to: www.qualitycheck.org/consumer/searchQCR.aspx. Enter your state and city to be guided to a screen that lets you choose the type of center you would like to locate.
Remember: Act F.A.S.T for Stroke
Quick action can greatly minimize the damage inflicted by a stroke. If you think someone may be having a stroke, the National Stroke Association recommends to Act F.A.S.T. with this simple test:
FACE: Ask the person to smile. Does one side of the face droop?
ARMS:  Ask the person to raise both arms. Does one arm drift downward?
SPEECH: Ask the person to repeat a simple sentence. Are the words slurred? Can he/she repeat the sentence correctly?
TIME: If the person shows any of these symptoms, time is important. Call 911 or get to the hospital fast. Brain cells are dying. 
This content was produced with the support of a grant by Genentech.